Art of War: Legions is a fun strategy game with over 50 million installs on Google Play. This game will bring you the most exciting battles with simple, addictive strategy elements. Join the game, you will play the military commander of a kingdom. Your mission is to defeat other forces to expand your territory, hoard gold coins and develop your army. This is the big mission going through hundreds of levels. But you can enjoy it anytime and anywhere. There are many powerful units and heroes that will participate in your quest.
Download Art of War: Legions – Strategic gameplay of army arrangement
This game doesn't have new gameplay but is highly addictive. The game content revolves around idle military battles with strategic elements. You just need to touch the screen to arrange the army and enjoy the battle right after. The vibrant combat effects will give you great relaxation. But increasingly difficult challenges will require wise calculation. You need to be a great strategist if you want to top online leaderboards.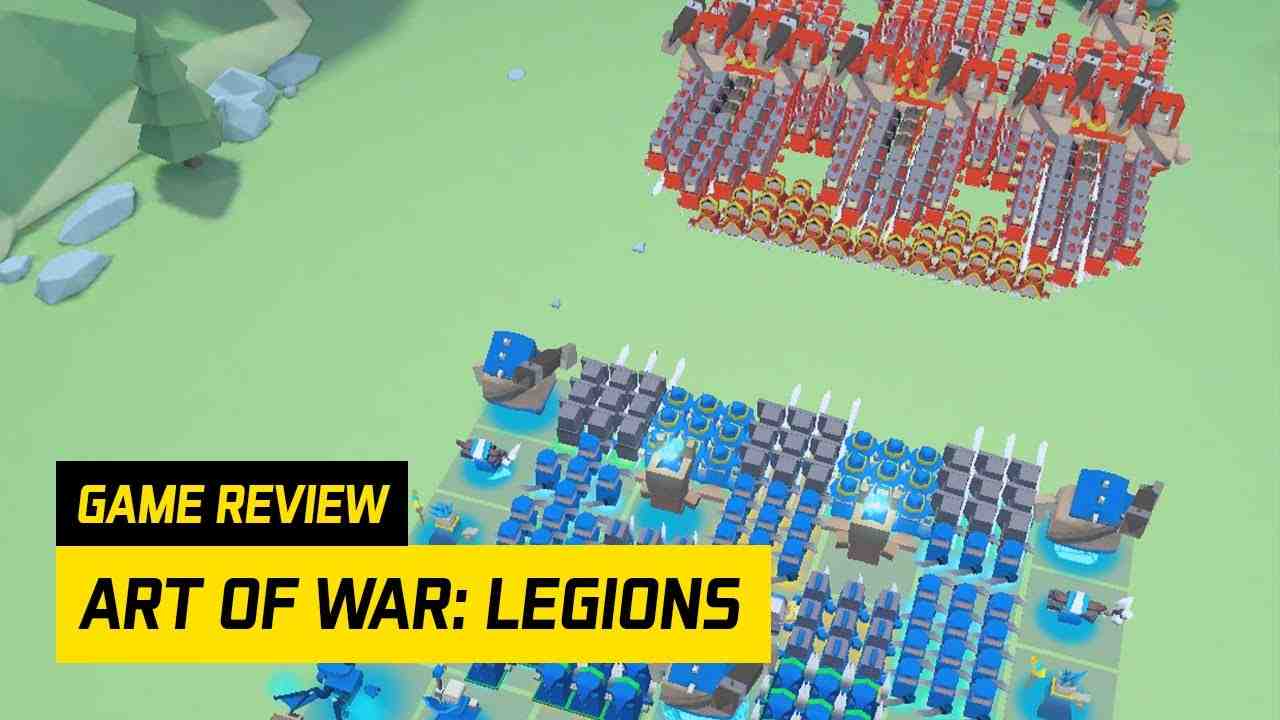 Idle battles
This game has a main mode with hundreds of levels, corresponding to hundreds of battles. Before each war, your task is to build and deploy an army. You can recruit any unit and hero and place them anywhere. But consider the advantages and skill characteristics of each unit and hero to create a squad with an effective strategy. After completing the placement of troops, the units will automatically attack the target. If your troops win, you will receive bonuses as well as access to new quests.
The challenges will become more and more complex as the enemies become stronger. So you need more troops with higher levels to keep the advantage. Moreover, you should rotate the squad regularly to create a strategy. Every battle is different so you need your own strategy to conquer it. If you want more of a challenge, try competing against your friends online. Pick someone on the leaderboard and challenge them. Online battles will be much more interesting and unpredictable. The rewards for rank matches are also more attractive.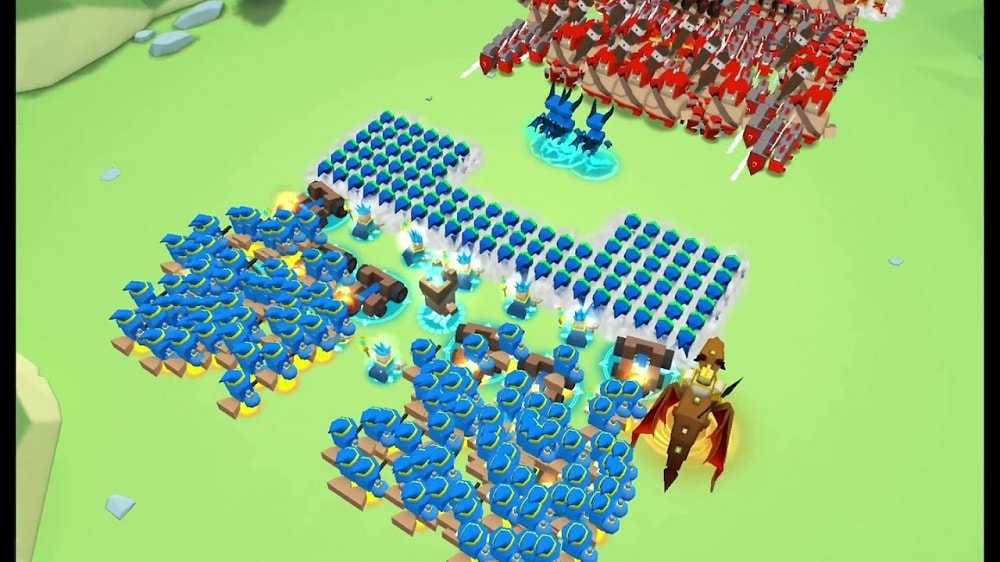 Explore the troop and hero system
There are two most important unit types in Art of War: Legions , including Hero and Troop. Each group has different options. For example, Hero will include heroes with their own set of skills. Each hero will own certain attribute stats such as HP, damage, defense, and healing ability,… Meanwhile, Troop will have unit classes such as archers, defenders, bombers, assassins archers, magicians, catapults, and more. Each unit also has its own advantages and is suitable for the respective location.
Your job is to discover the heroes and units in the game. From there, you can choose the most appropriate units and heroes. Remember that each unit will fit into certain locations on the battlefield. For example, archers and mages should be placed behind classes like warriors and guardians. These forces will deal damage from a distance to support the vanguard defense. However, you should rely on the enemy type to find the most effective team-building strategy. Creativity will work to your advantage.
Travel through various battlefields
The game world is well-built with many unique battlefields. The battlefields will change dynamically through levels, thereby bringing new inspiration. These include the most popular battlefields such as desert, jungle, snowy land, etc. Each battlefield is themed with different terrain types and colors. Terrain also affects your strategic plan. You need to consider the terrain advantage to find a reasonable attack strategy.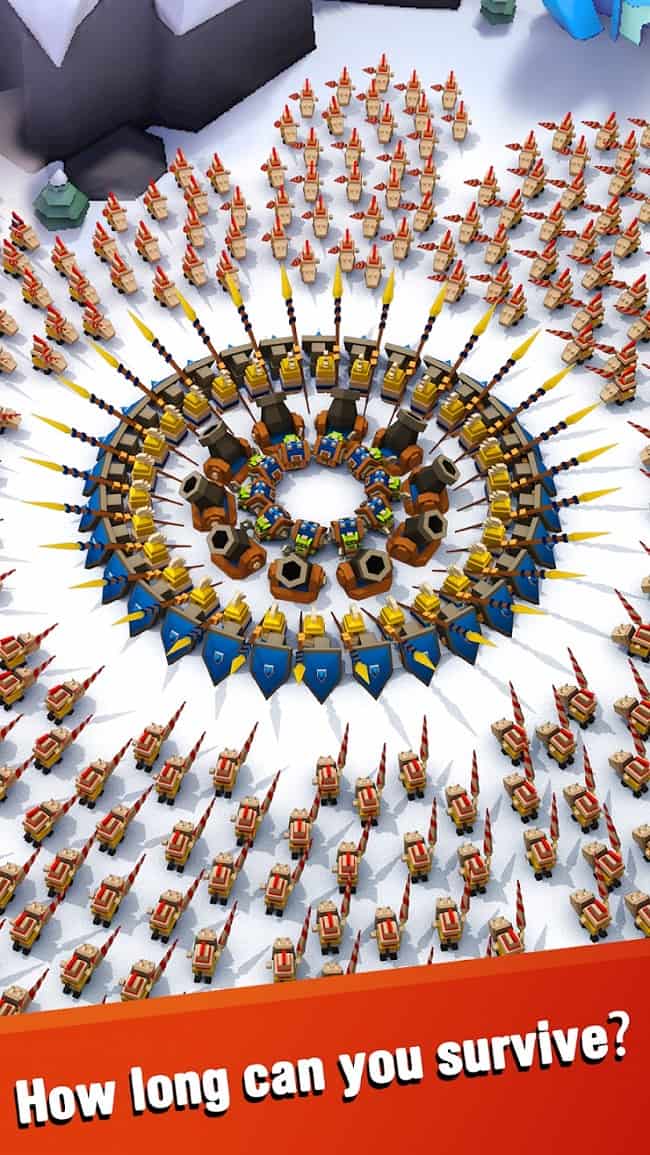 Join the global leaderboard
Not only does it offer mediocre battles in the campaign mode, but this game also brings you into exciting competition on the leaderboard. Here, you will know the achievements and ranks of other players. You can also choose someone to compete with them. Rank battles will give you the opportunity to improve your rank. When you level up, you will receive attractive rewards. With the acquired rewards, you can expand and upgrade your army.
MOD Feature of Art of War: Legions
Mod Menu
Unlimited money and gems
free shopping
Don't hesitate to download Art of War: Legions and join the battlefield right away. This is where you make the most of your army placement strategy. Countless wars and bonus quests are waiting for you here. Use the most effective strategies to defeat your enemies and get rewarded accordingly. The progress is unlimited so watch your army get stronger day by day.