Do you like extreme off-road motorcycle races? If yes, download now Bike Racing 3D to your phone and enjoy it now. This is the #1 BMX off-road racing simulation game on phones. That's why this game has attracted more than 100 million players around the world. Join the game, you will have the opportunity to participate in the most interesting terrain racing. Your job is to drive the motorcycle through the obstacles on the track. You can drive normally or perform the craziest techniques, depending on your level. So no matter what level you are, you can enjoy the racing here.
Download Bike Racing 3D – Drive a bike to overcome challenges
This game is suitable for all players, including beginners. It provides a detailed tutorial key at the beginning of your experience. So, just pass this tutorial and you are qualified to enter the actual mission. Then you will have interesting challenges from easy to difficult. Through these challenges, you will improve your steering from amateur to expert and professional. Moreover, the game gives you many different contexts. The context changes, the challenge changes, bringing a new experience to you.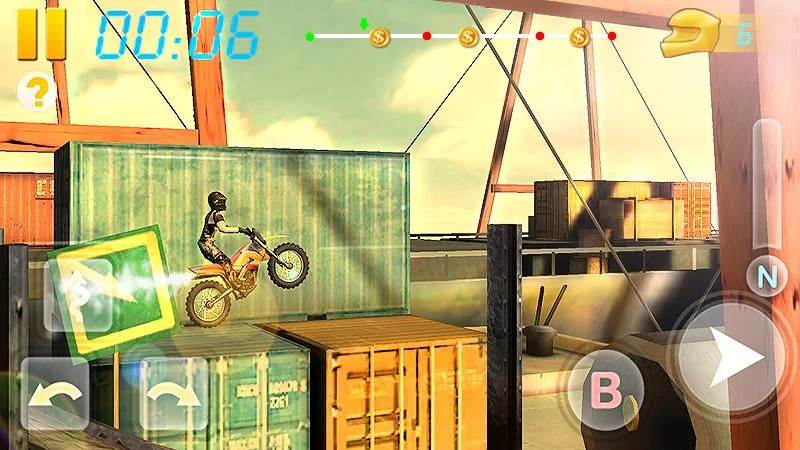 Enjoy realistic racing tracks
The game currently has two main modes, including Tutorial and Career. The first mode gives you realistic tracks but no specific missions. Your job is to practice new driving maneuvers or techniques. The practice here will give you more confidence as you officially enter career mode levels. The levels in this mode will be increasingly difficult. But the bigger the challenge, the more attractive the bonus. By overcoming challenges you will get rewards and scores.
The challenge for you in each level is the racing tracks full of obstacles. Each track is a collection of crates, containers, slides, planks, gas tanks, and more. They are randomly placed on the track, creating different convex, concave, and fractured sections. You need to be aware of where they are and find ways to overcome them to continue to the finish line. If you collide with any obstacle and fail, you will continue at the nearest checkpoint. Just like that, the farther you drive, the higher the achievement.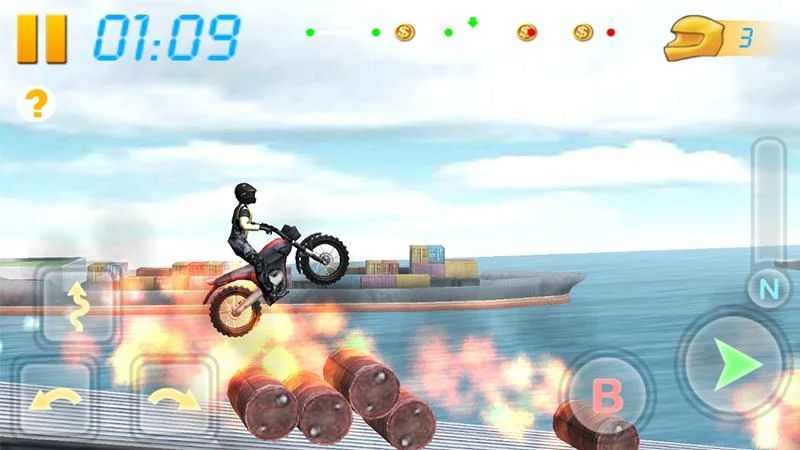 Simple yet addictive driving mechanics
About how to drive a motorcycle in Bike Racing 3D , it is not difficult but requires your mastery. The driving interface is divided into two sides of the screen. On the left, there are virtual buttons consisting of left, right, and up arrows. You will use them to navigate the car and jump over obstacles. Meanwhile, on the right side of the screen, there are 3 important controls, including arrows (to drive forward), B (brake), and N (nitro). On the track, you have to combine these virtual buttons to drive to the finish line.
For example, if you come across a fault line, you should jump over it with the up arrow. But for a large fault line, you need to combine both jumping and using nitro. The use of brakes is also very important. You need to brake at the right time to control the speed of the motorcycle when going downhill or when about to collide with an obstacle. In general, you have to drive flexibly depending on the situation on the track. Besides, do not forget to perform techniques such as acrobatics. They will help you earn more points.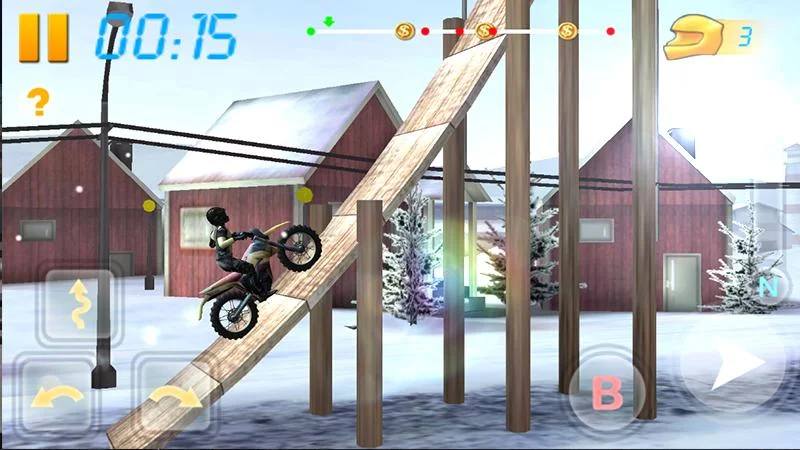 Discover cool motorbikes
This game has a rather limited collection of motorcycles but also more than 5 to explore. Each vehicle possesses different attributes in terms of Velocity, Accelerate, Flexible, Stability, and Lives. You can upgrade these stats if you want to drive faster, more stable, more agile, or brake better. Besides, accumulate coins to unlock new motorbikes. They will give you a new feeling of driving on the actual track.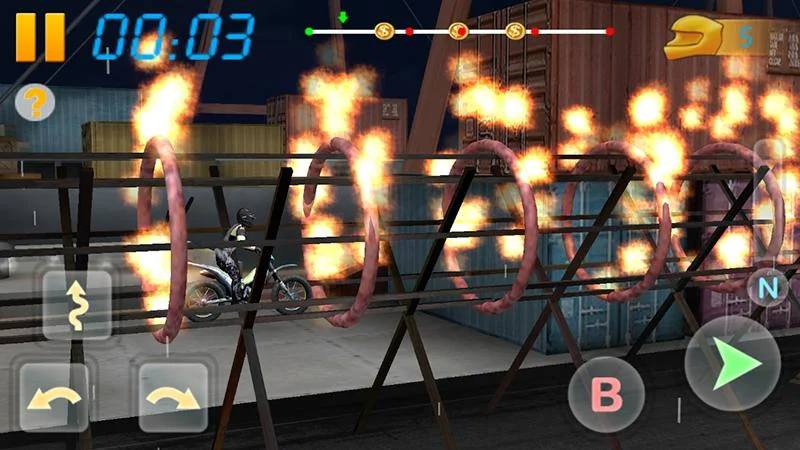 Realistic 3D graphics
The important highlight of this game lies in the graphic aspect. It is realistically depicted with featured 3D graphics, providing a high-quality simulation experience. Most especially, the track maps are meticulously designed. The map context also changes randomly across missions. There are more than 60 different scenarios in total. Besides, the image of racer and motorcycle is equally real. Moreover, your race becomes even more realistic with sound effects and vibrant background music.
So if you are looking for an off-road motorcycle racing game, don't miss Bike Racing 3D. It will bring you the best racing tracks in a 3D environment. Show your talent while driving through the rough roads. Don't forget to collect gold coins to accumulate, then unlock and upgrade your car. Many unique contents in the store and modes are waiting for you to discover.