Car Master 3D is a fun simulation game where you will become a mechanic in a car repair shop. Your task is to repair and renew broken cars, thereby making customers happy. There are quite a few different projects for you every day here. You can wash, tune, paint, replace parts… for the customer's car. The game will give you what you need to do that. Your job is to touch and swipe your hand on the screen to get the job done. It's simple, right? Work hard and earn money to upgrade your car shop.
Download Car Master 3D – Become a professional car mechanic
Car restoration is one of the super hot professions in the world. And you can make money from this job playing Car Master 3D. This game will help you become a professional mechanic who specializes in auto repair and restoration. You can even manage all the work here and enjoy the full profits of the store. You don't need a hard worker system if you're a workaholic. Every day, you will have one or more customers visiting. Get their car repaired quickly to get money and positive reviews.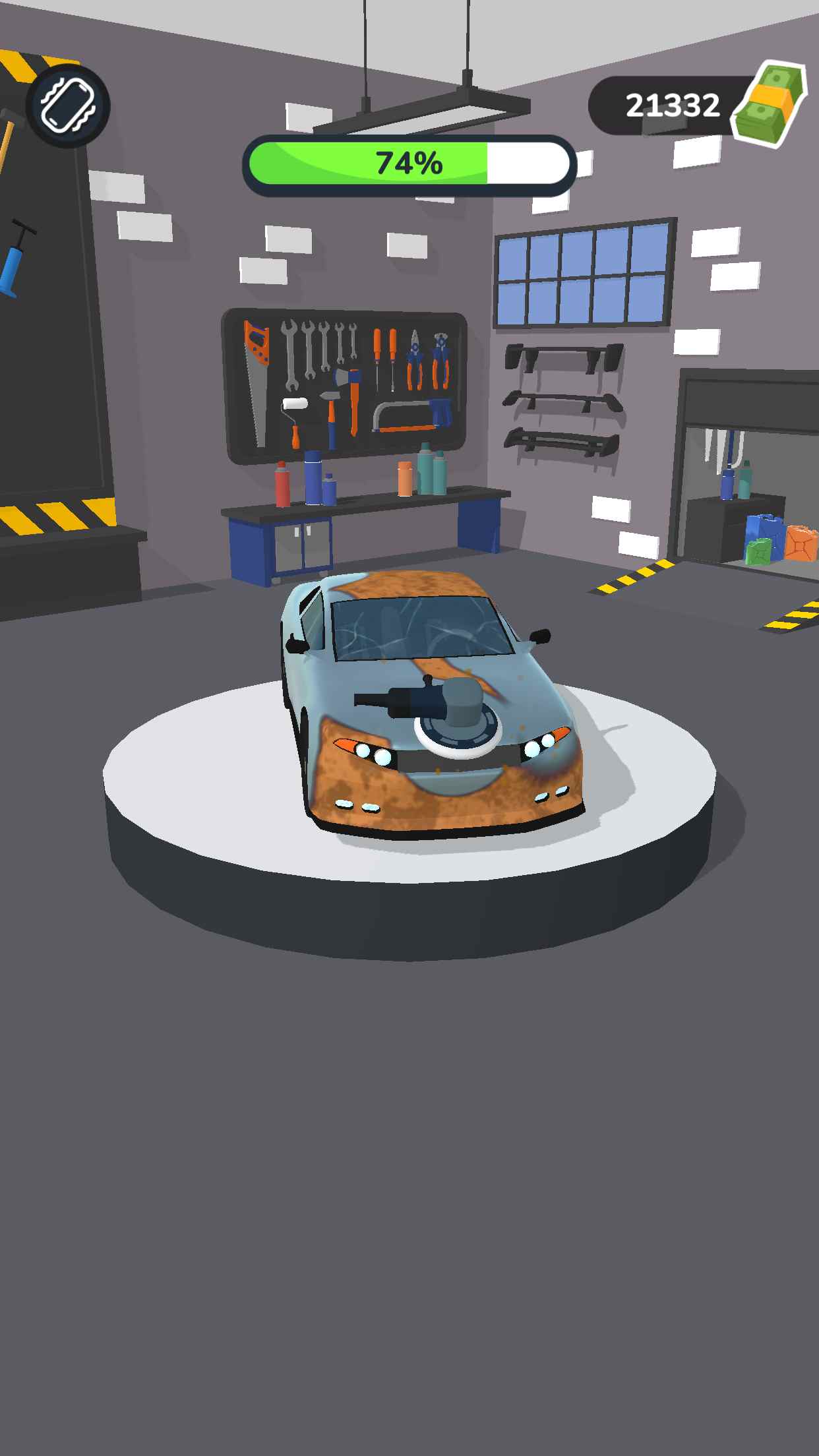 Satisfy your customers
As a mechanic at a car repair shop, it's your job to repair, paint, and adjust parts for each vehicle. You need to base it on the needs of the customer to proceed with the work. They will then pay you with ratings ranging from angry to normal and happy. Just like that, when you have more customers, you earn more. You can then use the money you earn to upgrade your workspace and buy better tools, and more unique items.
So what exactly will you do? When the customer brings the car in, you should find out what their requirements are. Some people will want to wash the car, others will want to change the wheels, inflate the tires, repair the fenders, polish, change the paint color, and more. To carry out these tasks, you need to use many different tools. Most especially, there are many types of paint colors that you can unlock in the store. Just touch the paint color and other necessary tools, then move your finger across the screen to impact the car. Once done, just click "Done" to finish.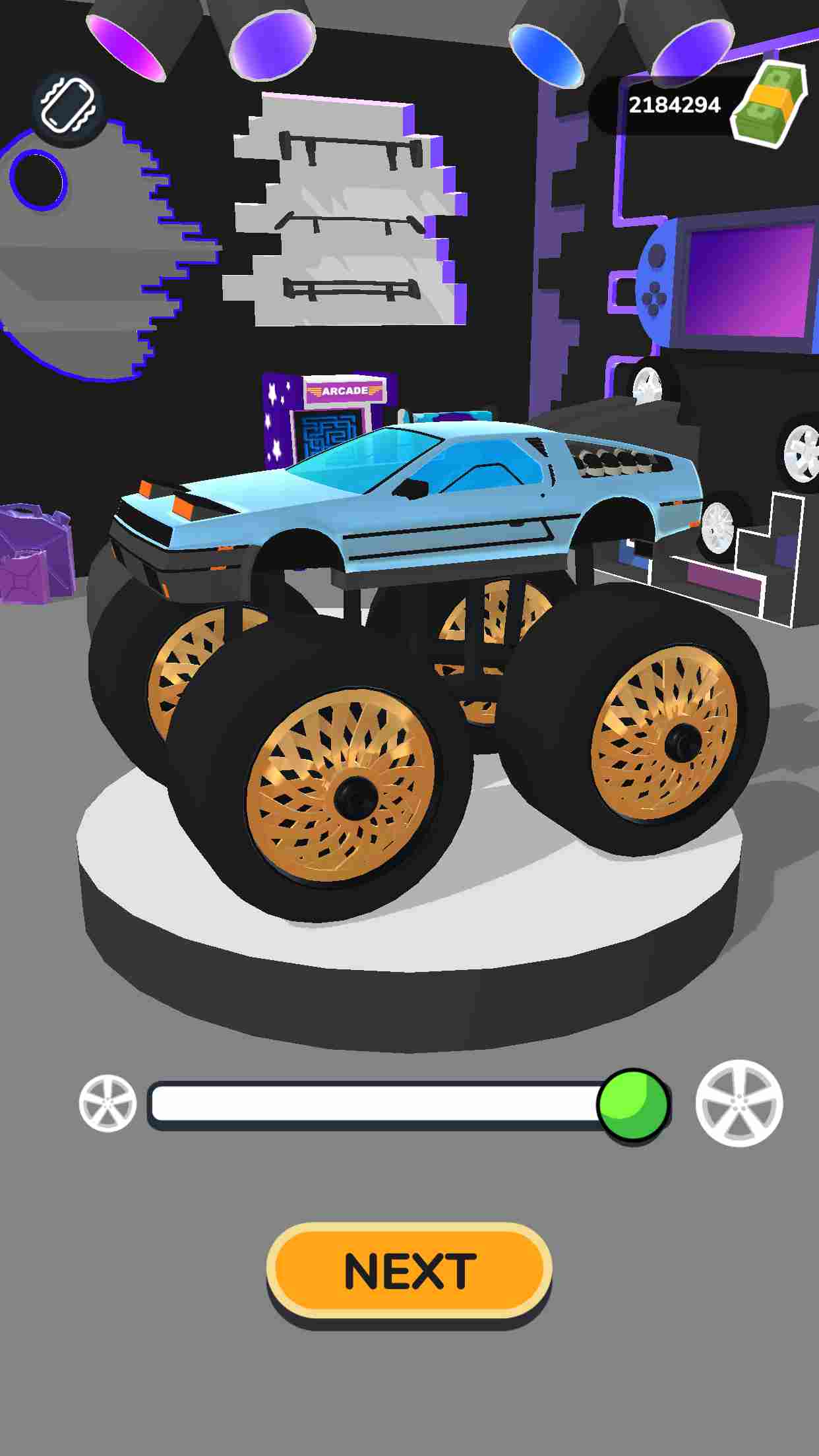 Unlock many unique cars
Starting Car Master 3D , you only get 1 customer per day. But then, as you progress to higher levels, you get car restoration projects from dozens of different clients. They offer unique cars ranging from sports cars, racing cars, off-road vehicles, and even police cars, ambulances, taxis, and more. Each car will be designed with a unique look. Moreover, each customer will have different requirements for their vehicle.
Sometimes, the car will be covered with dirty mud or badly damaged on the outside. But after you clean and restore it, you will see the true beauty. Flashy sports cars will make you fall in love. The higher the car value, the more profit you make. Besides, the richer the customer, the more they are willing to spend on their car. Over time, you will unlock VIP customers who own luxury cars. Thanks to that, you will upgrade your profits even more.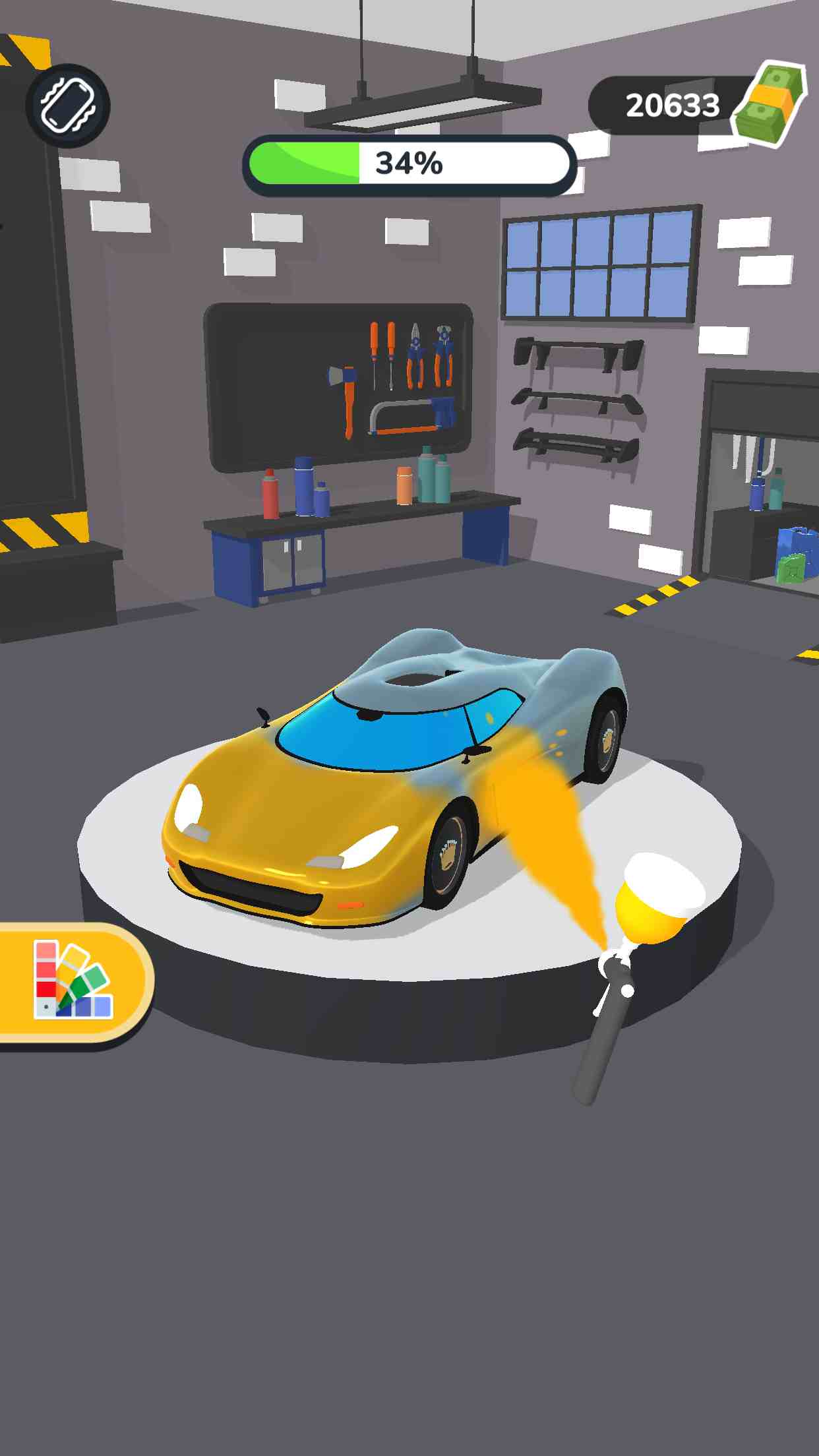 Car shop upgrade
With the money earned, don't hesitate to spend it on car shop upgrades. It requires new tools, paint colors, stickers, and parts to meet different customer needs. Besides, you also need to unlock new decorations to improve the store's aesthetic. All in all, there's a lot that can be upgraded and unlocked to boost growth and profit margins. Work hard to earn money and become a car restoration tycoon.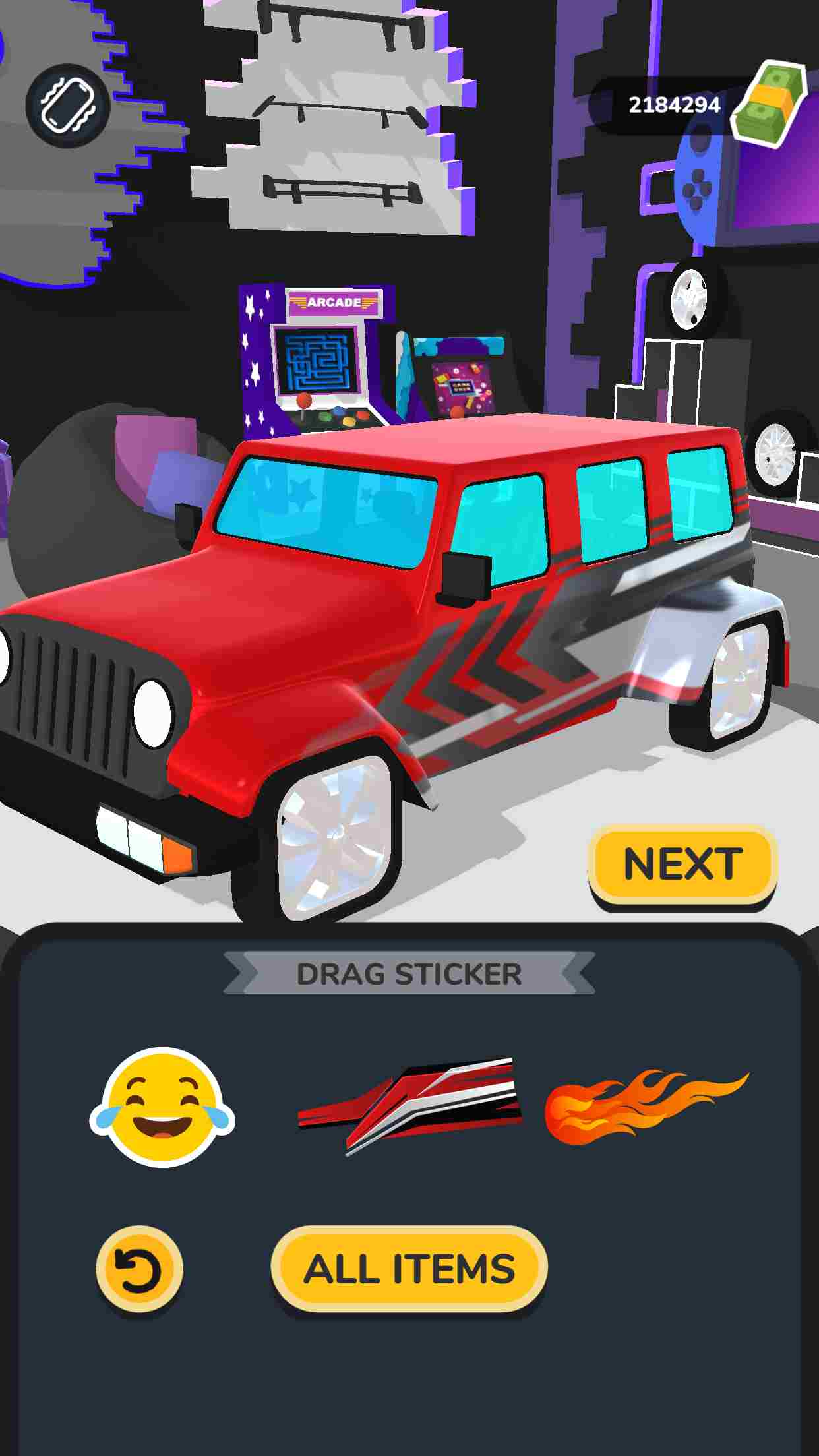 Simple and realistic 3D graphics
This game owns a simple but beautiful 3D graphic style. It stimulates the cars based on the actual original so it gives a great sense of realism. In addition, the car shop scene is decorated with different colors, creating an eye-catching experience space. Moreover, you can feel the car restoration work through very smooth adjustment and repair operations. Enjoy it with upbeat music.
MOD Feature of Car Master 3D
MOD Menu
Unlimited money
unlocked everything
So if you don't mind working in a car restoration shop, come to Car Master 3D. This game is a fun place for you to experience the work of repairing and renewing cars. There are hundreds of different vehicles and tools for your experience. Moreover, you can unlock all of them if you have unlimited coins. Download the version of the game here to do that.