Couple Life 3D is a married life simulator with 3D graphic design. This game will give you a lot of interesting situations when interacting with your other half. What will you do to flirt with her? Or how do you build a home for both? Do you have an affair and treat badly with your other half? These are all problems that couples often encounter in love and married life. The way to solve the problem seems difficult but quite simple in this game. Just tap the screen to complete challenges and level up your relationship.
Download Couple Life 3D – Dealing with relationship problems
Love is always the most beautiful thing for everyone. But in love, there are many problems that happen, affecting your relationship with your other half. So what are the problems and what is the best way to solve them? You will discover these in Couple Life 3D. This simulation game has attracted millions of gamers around the world. It brings gameplay that is both funny, meaningful, and close to real life. Moreover, with 3D graphic design, everything in the game becomes more vivid than ever.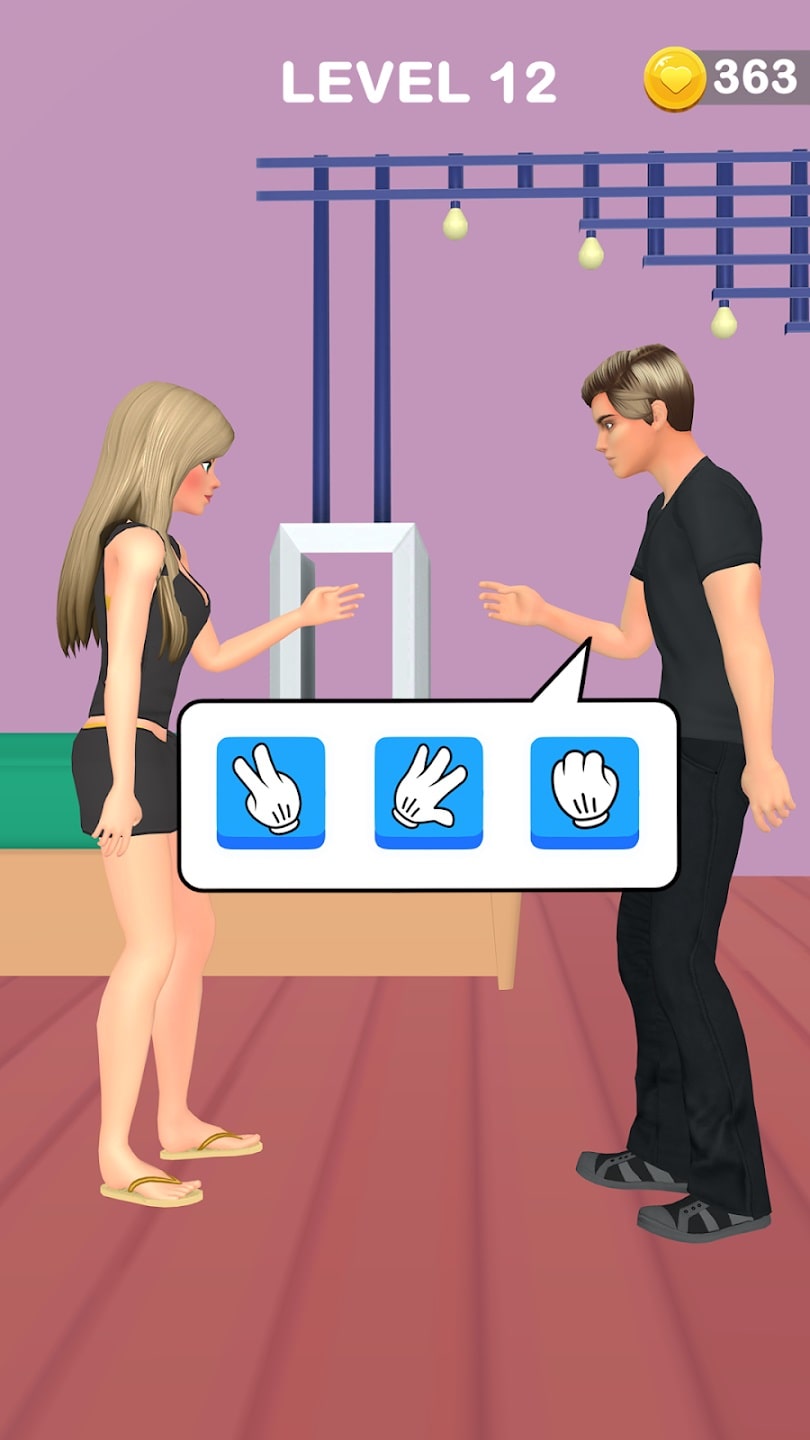 How to start a relationship?
The game level takes place in the sequence of a relationship. First, you need to find someone suitable to flirt with and date. The game will connect you with a few other accounts on Tinder – the world's #1 dating app. Then you will choose the most suitable person to start the relationship with. In the early stages, you need to show your flirting talent through texting and actions. If the other half accepts, the two will have meals together. Things got even more interesting when the two started dating.
The relationship goes on and on depending on your choices and actions. At each level, the game will give you a situation in a specific context. Your job is to get in on the situation, solve the problems, and interact with the other half. If you act rationally, the relationship will develop in a positive direction. You and your partner can date, get married, start a family, and more. And vice versa, that relationship can end at any time if you act unwisely.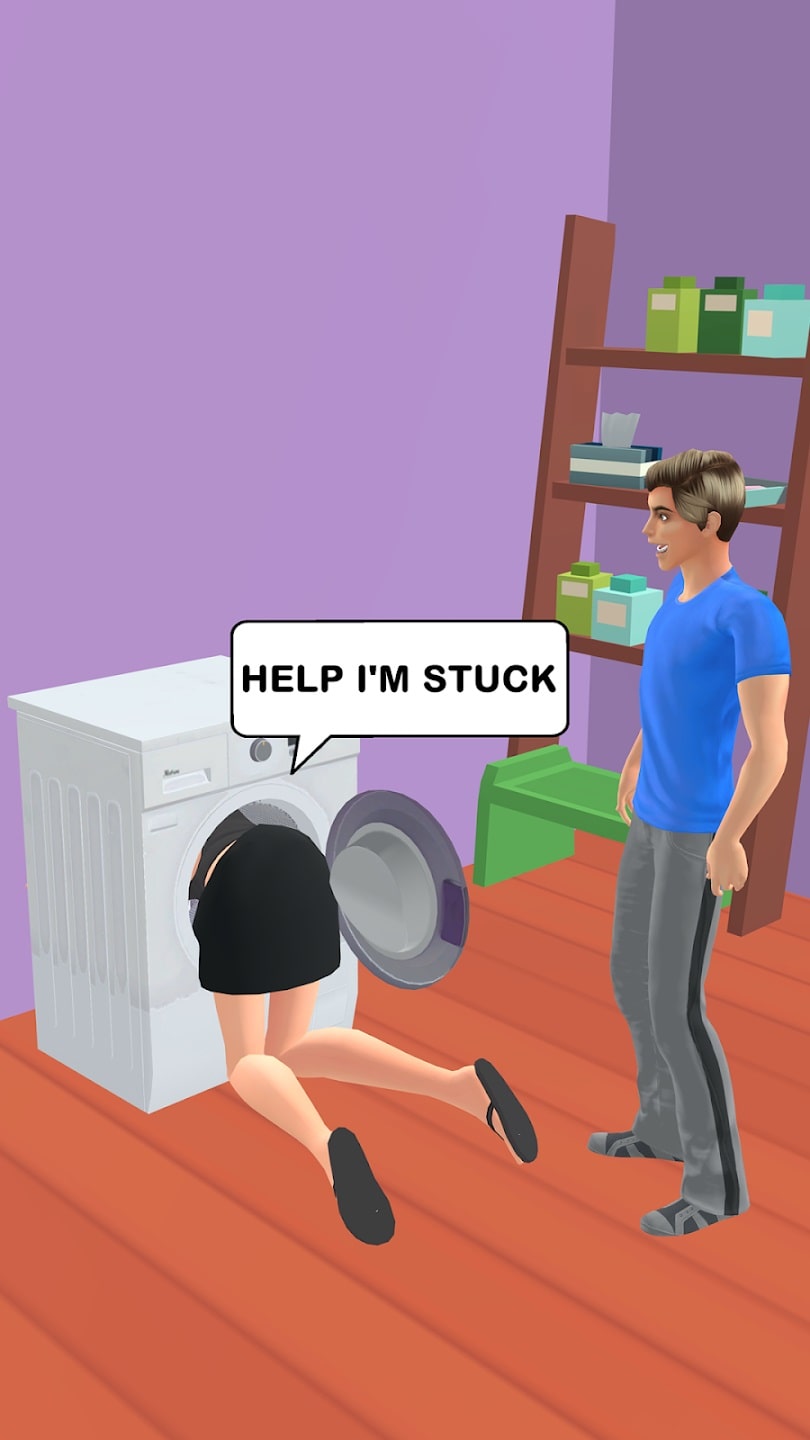 Solve funny situations
In the process of relationship development, Couple Life 3D presents you with a variety of situations. These are all issues inspired by real-life couples. Some notable situations include:
You're sneaking into a dating app and trying to dodge your other half's attention.
You need to do something when she's sick.
You try to appear disinterested in front of another pretty girl.
You intend to have an affair but are afraid she will find out.
You and your partner play games and intentionally lose to her to have fun.
And many more situations. Sounds really interesting, doesn't it? You will feel like you are facing problems in your own real relationship. This is what makes this game so attractive and interesting. Every situation has many options, so how will you choose to decide on the relationship? Play the way you want to build relationships with the right people.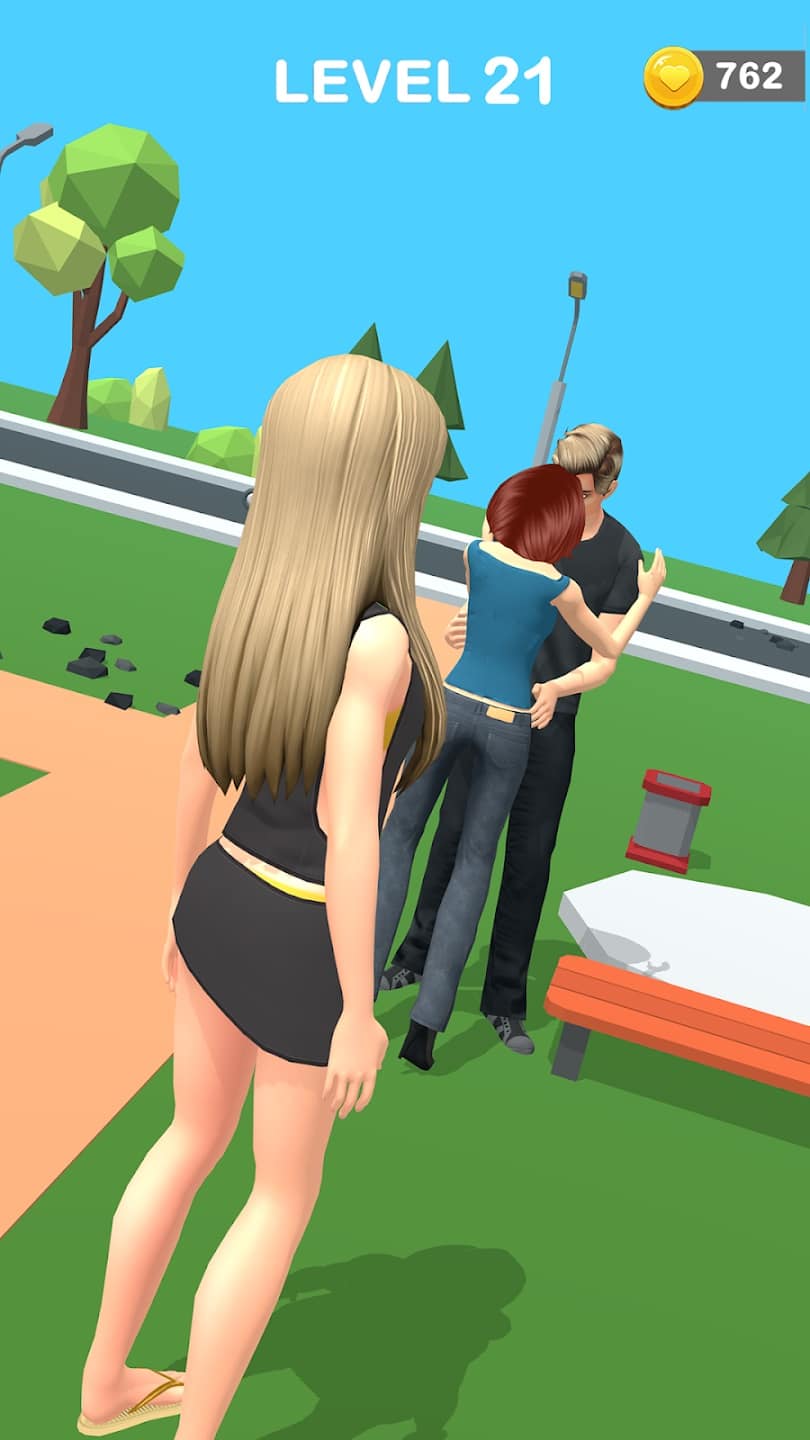 Free interoperability
Although it is a puzzle simulator, this game does not limit your actions. In other words, you can interact quite freely with the game environment. Specifically, you can touch the screen to play games and interact with your partner or any object. Moreover, you can rotate the viewing angle by swiping your hand in the desired direction. In general, accessing the game is not difficult but also very attractive.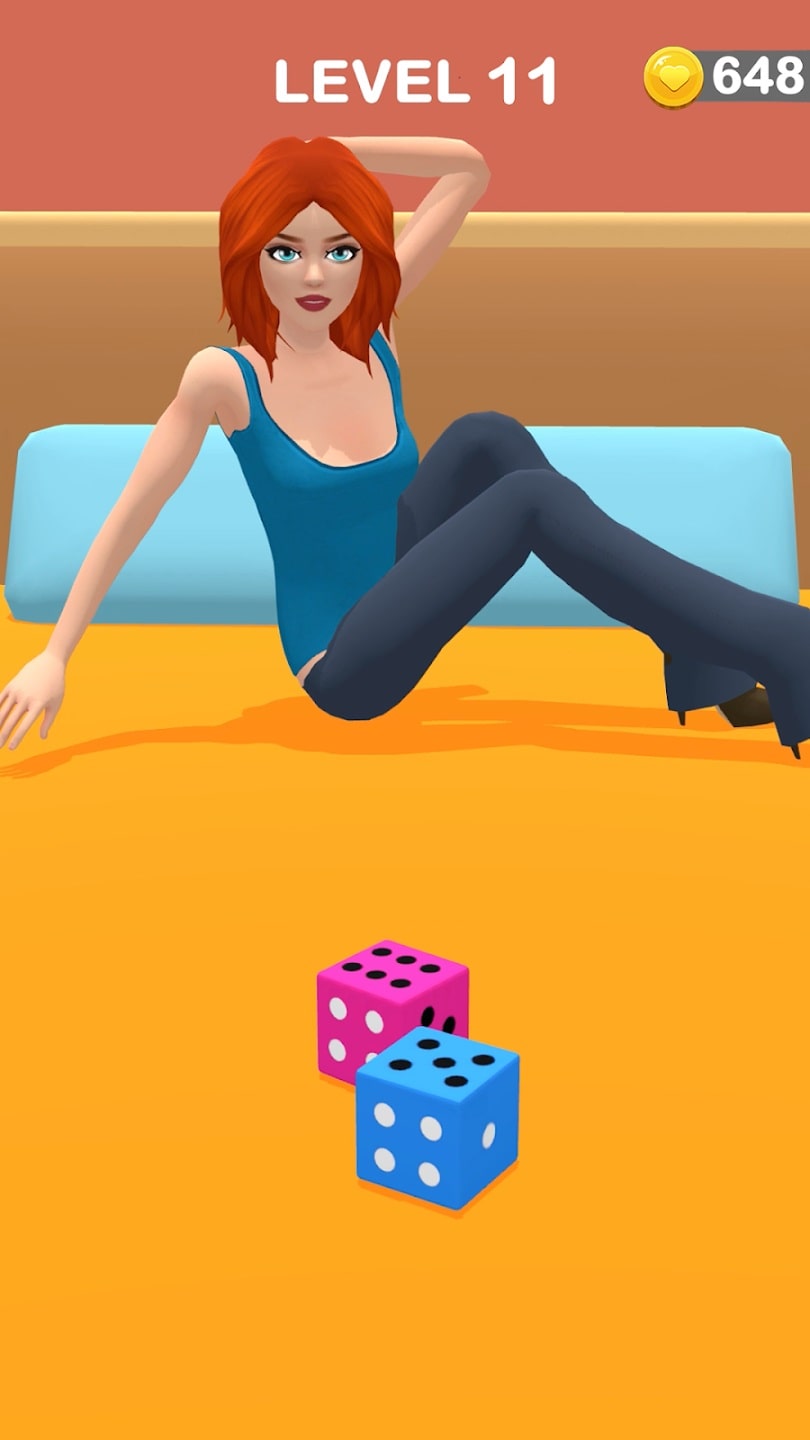 Realistic and vivid 3D design
This game is carefully invested in terms of images. Everything is designed with realistic and sharp 3D graphics. The images of the characters are described in a cartoon style, bringing both closeness and reality. The character's movements are quite rough but still flexible. Thanks to that, the situations in the game happen relatively naturally, helping you feel the authenticity of each level. In addition, the levels take place in the background of soft music, helping gamers relax while playing.
So are you ready to participate in the situations in Couple Life 3D yet? This is the place to show your talent for solving problems in a relationship. What will you do to flirt, date, and maintain a relationship with your other half? There are many funny situations that will happen in this married life. Deal with situations your way and have fun with them.