Dream League Soccer 2023 brings you into the real world of virtual football right on your mobile phone. Join the game, you will become the coach of the team created by yourself. You will choose players from the top stars and complete the squad to participate in famous tournaments around the world. You will also participate in the pitch and control your players. So you will feel an incredibly realistic immersive experience. High-end 3D graphic design brings realism and sharpness to each image and smoothness to every movement. The diverse licensed player system and many unique modes are here for you.
Download Dream League Soccer 2023 – The most popular football simulator
This game is one of the favorite options that gamers cannot miss. It has everything you need for a football emulator on your phone. You can find here a variety of modes, typically Career (Offline) and Dream League Live (Online). Besides, there are also dozens of daily quests and global events with exclusive prizes that you should not miss. Each mode brings you the ultimate football matches on the pitch, where thousands of spectators witness and watch. Plus, you can play the ball yourself by controlling players, changing squads, choosing coaches, organizing practice sessions, designing logos, and naming the team. There is no limit here.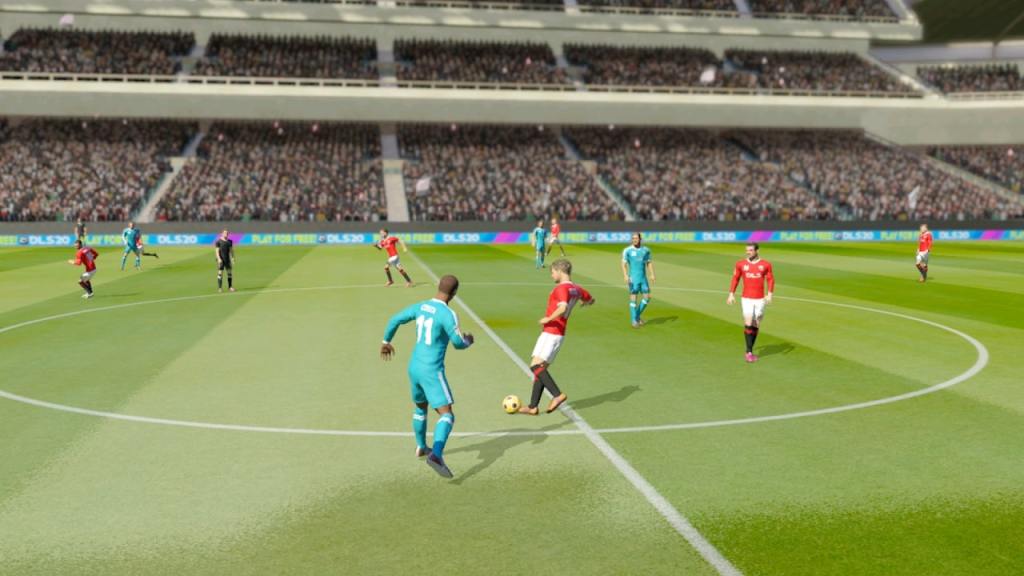 Build your dream team
To participate in matches in any mode, you need to build a team. Initially, you only have a handful of normal players with low stats. But you can use them to create achievements, thereby receive bonuses and continue to invest in the squad. The strategic element is of prime importance in this game. You will be the one to decide the strategy map, such as 4-1-2-3, 5-4-1, 4-3-2-1, and more. Besides, you choose the players who will be on the field by placing the player cards in the appropriate positions. Each player has a certain role, such as goalkeeper, defender, midfielder, and striker. Your job is to combine the players together to create the perfect squad.
Over time, you'll gain access to the game's high-quality player system. There are over 4000 players licensed by FIFPRO™ and depicted as lifelike. It is not difficult for you to recognize top superstars like Kevin De Bruyne, Sergiño Dest, Kimpembe, Neymar, Messi, Ronaldo, and more. They will be an integral part of your dream team. But you need to train them to raise their level. Visit "Physios" where you will find typical exercises for team coaching. In this way, you will improve your player's stats to get better and better, ready for online matches with many opponents around the globe.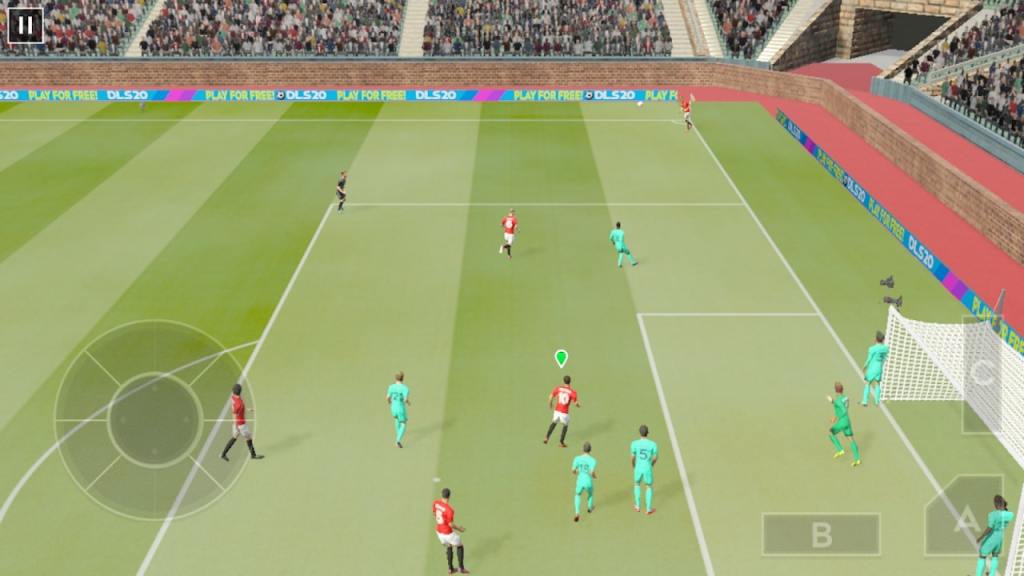 Unlimited customization
Dream League Soccer 2023 brings a unique content system with unlimited customization. Specifically, you can customize the following:
Customize logo: Each player will wear their own team jersey, and you can customize the team's logo with your choice of colors.
Customize the team name: How would you like to name your newly formed football team? Feel free to name it and change it whenever you want.
Customize player: You have the right to design your players with choices of clothing and accessories and upgrade them to improve their stats.
Customize the coach: You can name, customize the face, change clothes, choose a hairstyle, and more to determine the look of the team manager.
Besides, the game also allows you to customize kits, team icons, squads, and game quality settings. Take the time to customize everything and enjoy your match to your liking. This will inspire you to build your football empire from your own Stadium to the International Arena.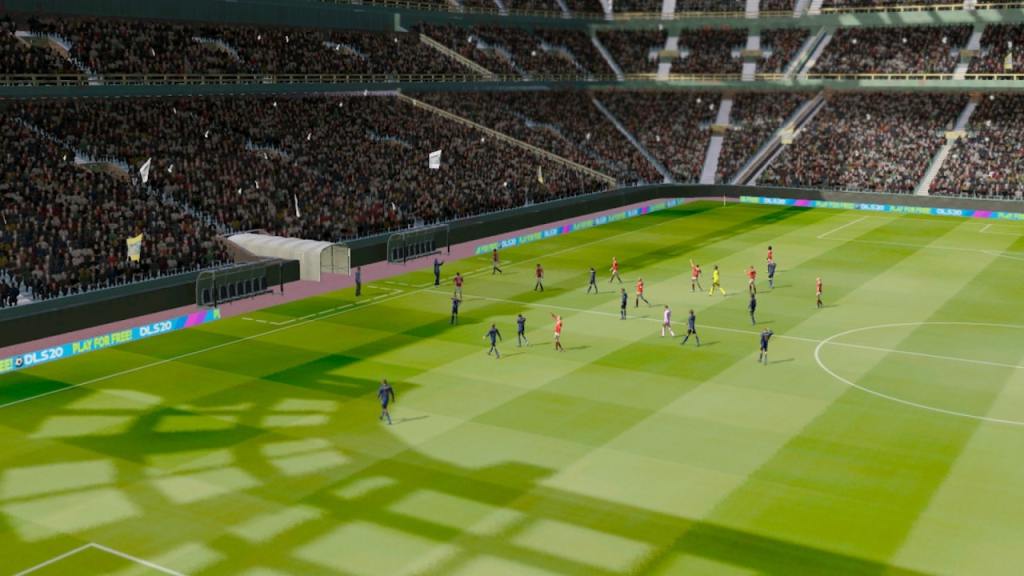 Premium-quality graphics
This is the factor that makes the resounding success of this game. It is designed with high-end 3D graphics, providing realistic images, smooth movements, and sharp backgrounds. You will see meticulously designed football fields with standard grass pitches and crowded stands. The players are depicted as lifelike with high sharpness. In addition, the sound element is well made with attractive background music and lively audience voices. Everything is great to give you a perfect experience.
MOD Feature of Dream League Soccer 2023
Mod Menu
Unlimited money
Unlimited coins
Unlimited diamonds
Dream League Soccer 2023 will not let you down with what it has. This game has attracted millions of players worldwide. It offers bustling competition on leaderboards and online tournaments. Come here and build your dream team, set achievements and become one of the best teams on the planet.