Hunter Assassin is a fast-paced action puzzle game. It gives you hundreds of levels where you will play as a stealth assassin. Your mission is to kill all the terrorists on the map to earn diamonds. But how to complete this task? That is up to you. You can rush to the front of the enemy, but this is not a good way. Instead, move stealthily and stab your knives from behind to instantly finish off your enemies. Each level will give you different challenges. Try to survive to discover all these exciting challenges.
Download Hunter Assassin – Addictive action role-playing gameplay
Have you ever thought of becoming an assassin? This job is not easy even if you play a mobile game like Hunter Assassin. This is a fun and addictive action role-playing game. It will turn you into an assassin with a mission to destroy terrorists and protect the world. Enemies are lurking inside labyrinth-like bases. You need to find them and finish the enemy in the wisest way. The stealth of the ninja will give you the edge. And the "sneak attack" mechanism is the most effective method used in this game.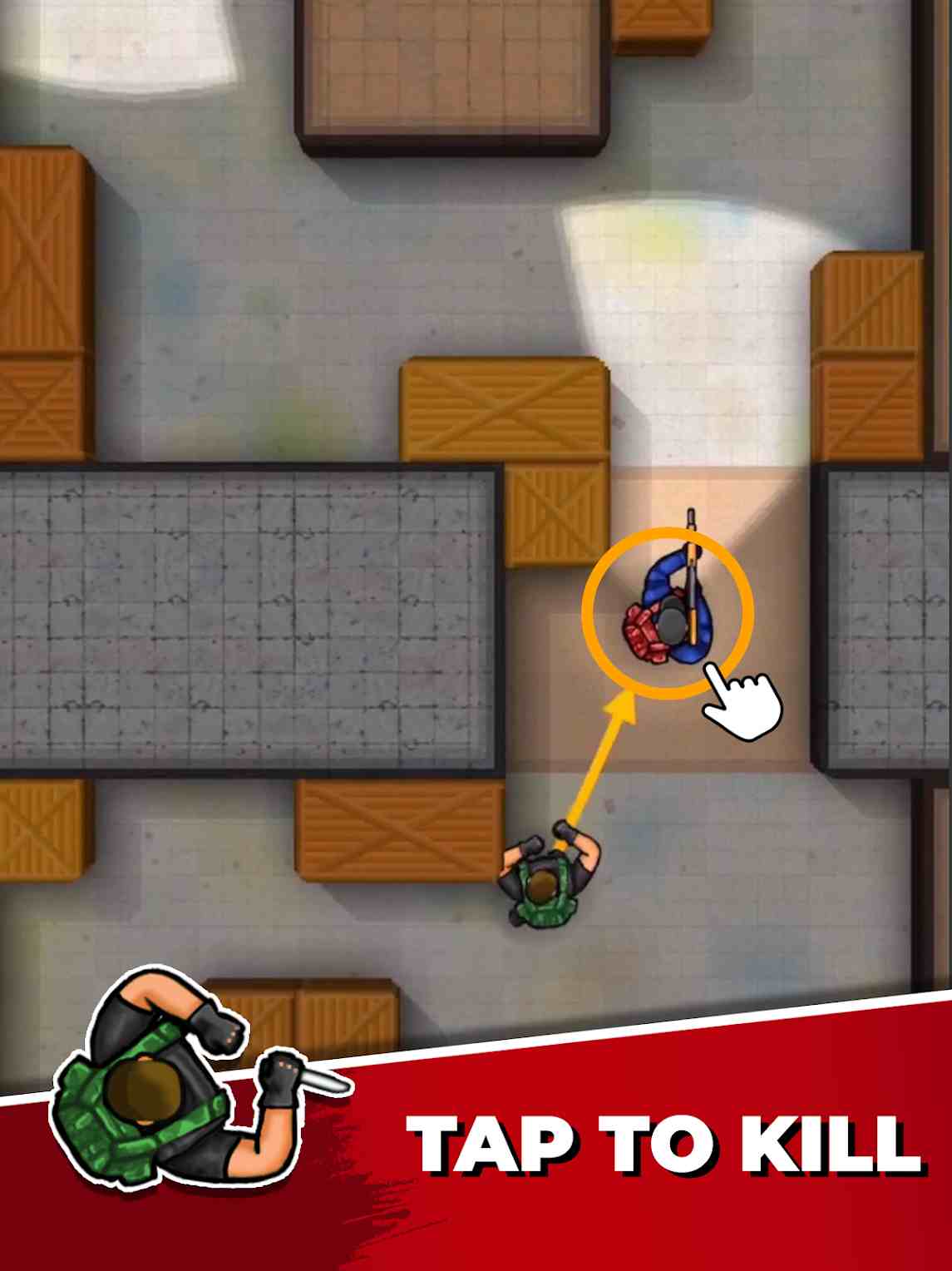 Overcome hundreds of fun challenges
The game has hundreds of levels that can be played even offline. At each level, you will have to complete a number of assigned requirements. Most of the requirements are to destroy certain targets on the map. So get ready to make the most effective attacks to pass the level and get rewarded. During the fight, you have full control over your assassin. Just touch the screen to navigate and attack. But you need a smart strategy to gain an advantage. In other words, you must have subtle moves to finish off enemies quickly.
The best way to attack is to stab a knife from behind because that's your only weapon. Meanwhile, the enemies are terrorists with rifles in hand. The only way to destroy them is to attack from behind or from any angle that is not in their line of sight. Enemy vision will be limited by a certain arc. As long as you stay out of this limit, you'll be safe. Use this to finish off the enemy. And you will get the corresponding number of diamonds for each life.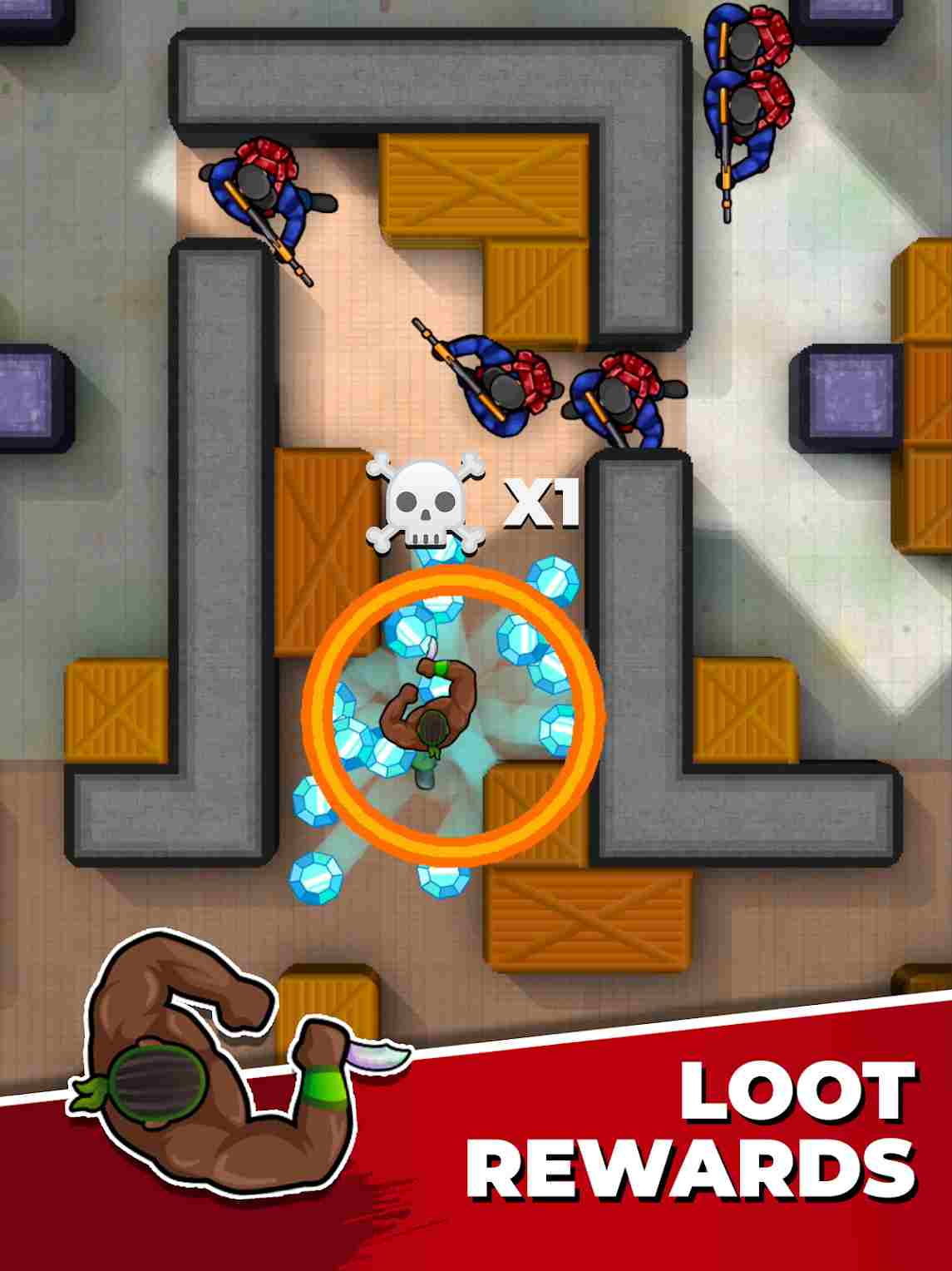 Unlock new characters
Hunter Assassin gives you many characters to unlock. When accessing the Hero section, you will find two types of characters, including Regular and Premium. The high-class characters will of course be stronger than the regular ones, but they are rarer. If you're lucky, you'll get them in the winning reward chests. Each character in the collection will have different characteristics. Some will have good health, while others will have high speed, good damage… Choose characters that suit your action style.
Besides the difference in strength, the assassins also have a distinct appearance. That's thanks to the difference in skins, weapons, armor, and skill effects. This difference does not affect your action strategy. But of course, it will give you a new immersive feeling. This is also the factor that makes the appeal of this game.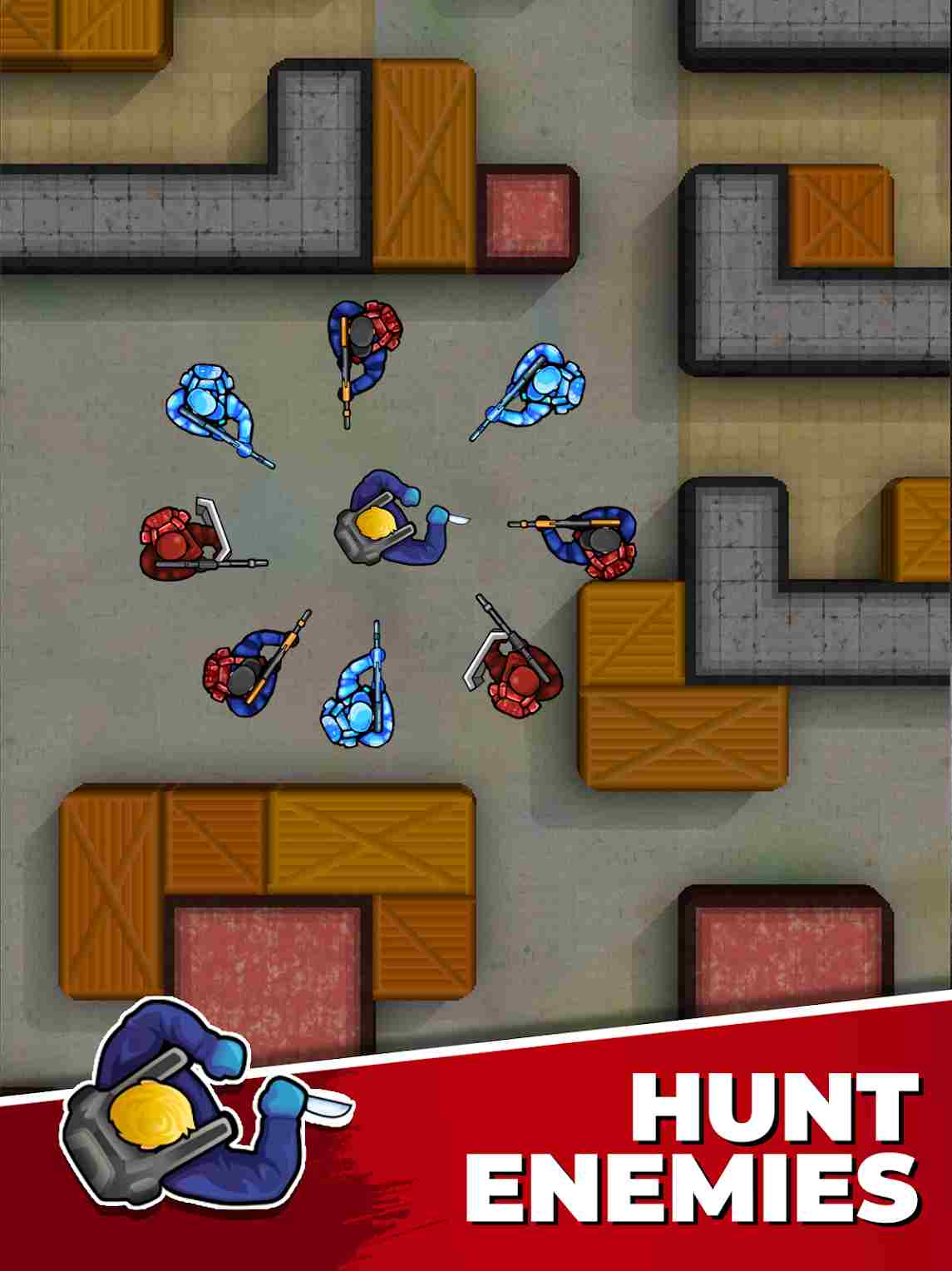 Explore different types of maps
The challenges for you will become increasingly difficult as you level up. Maps will change shape, resulting in larger and more detailed mazes. So, moving through the maps is also becoming increasingly difficult. Besides, the number of enemies has also increased significantly. They will appear in every corner of the map and carry high-quality weapons. So how do beat them all? The best way is to start in the most favorable positions to reach the individual goal. Don't approach crowds of enemies at once if you don't want to be surrounded.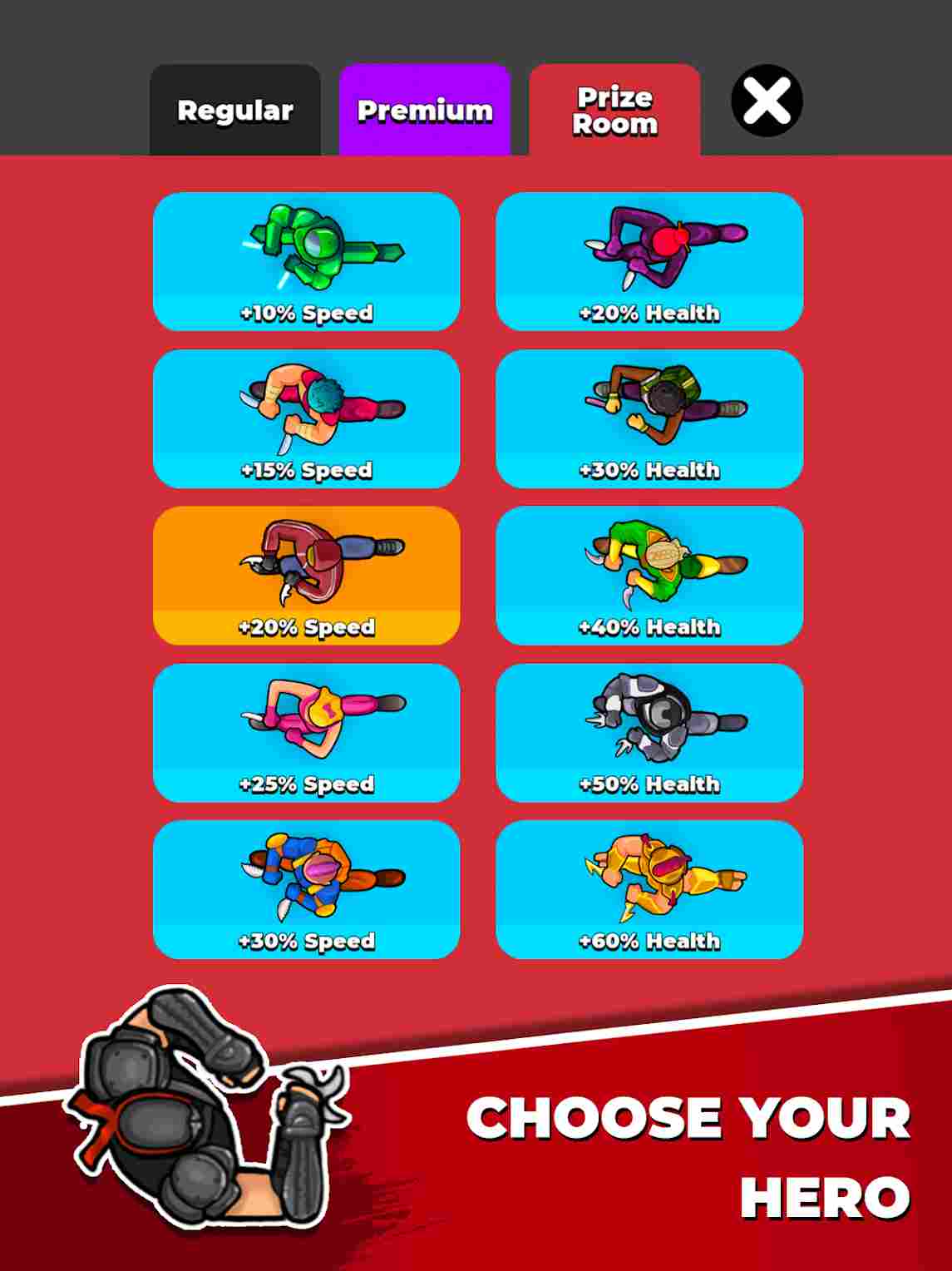 Detailed design, top-down view
Although it is a simple game, this game is still quite well designed. It depicts the map vividly from a top-down perspective. This perspective allows you to see every detail from characters to obstacles and paths. Besides, you will have a really immersive feeling when the movements are very smooth. The combat effects are also quite interesting, inspiring your course of action. Enjoy these things to have fun and relax.
Hunter Assassin is now available to download to your phone here. Do it now to immediately start the action campaign in the role of a ninja. This is the time to show your agility and conquer all challenges. Moreover, this is a chance to enjoy the super addictive stealth action mechanics. If you have free time, join this game anytime even offline.