Join Clash 3D has officially surpassed the milestone of more than 100 million installs on Google Play. Therefore, it is really missing if you have never experienced this game. It is a fun and super addictive action strategy game. There, your mission is to lead an army of stickmen with the goal of surviving and invading other people's strongholds. Just swipe on the screen to do it, but it's not that simple. You must gather as many allies as you can to get ready for battle with the enemy. Moreover, you have to overcome a series of crazy obstacles along the way. If you are not agile and delicate enough, don't think about winning this game. Let's explore more about it now.
Download Join Clash 3D – Gather the crowd and capture the stronghold
If you've played Crowd City from publisher Voodoo, you'll recognize the familiarity of Join Clash 3D. These two games have many similarities in terms of gameplay and design. Specifically, in terms of gameplay, your task is to collect as many stickmen as possible to gain an advantage on the battlefield. But in this game, the goal of survival is just a secondary factor. Your main purpose is to lead the army to invade the stronghold and defeat the Boss. Besides, it also adds an element of overcoming obstacles, so it is somewhat more difficult. In terms of design, the two games have many similarities when taking the stickman image as the main character. So you will find everything quite close and fun.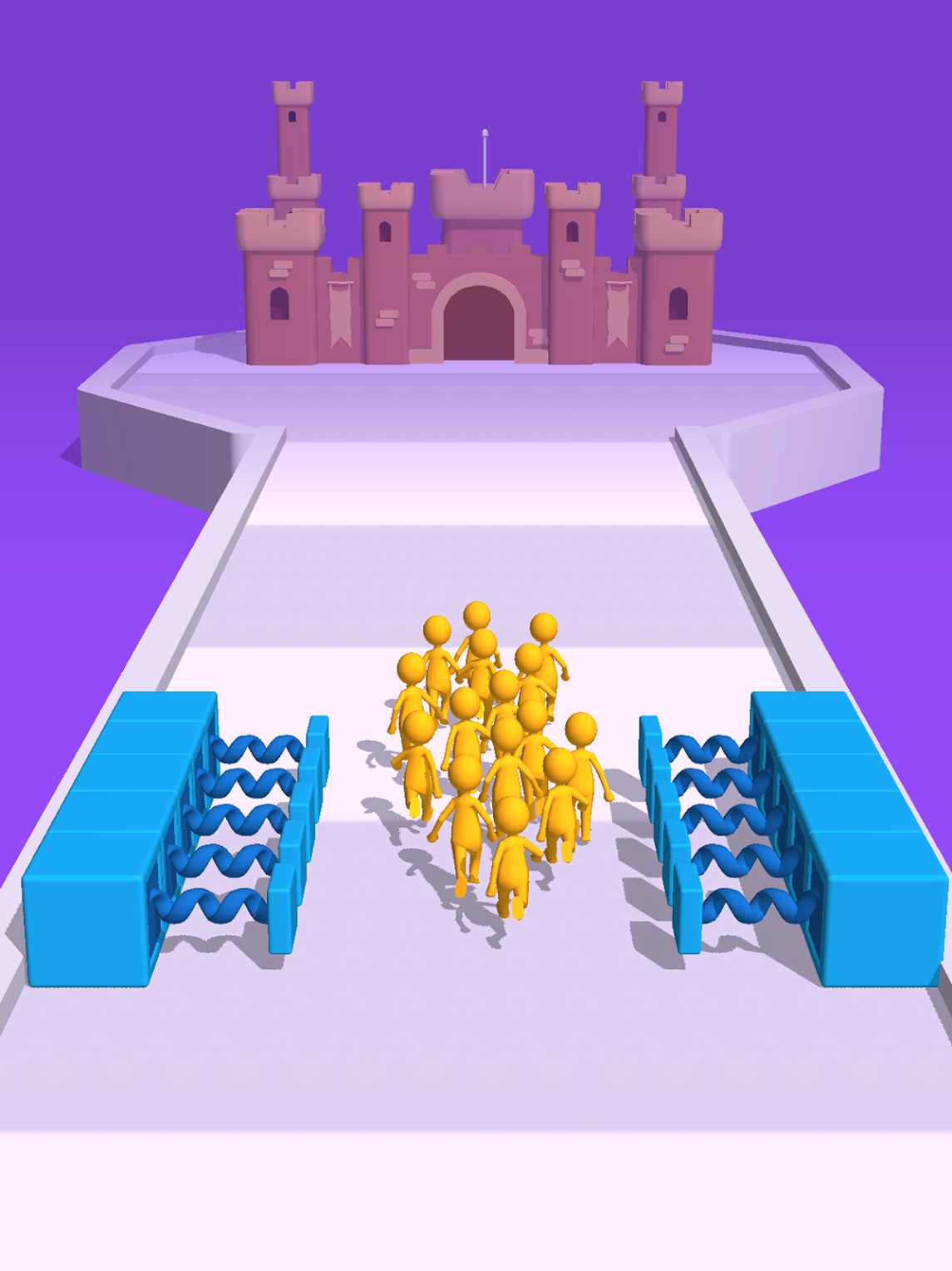 Break through obstacles and attract allies
The challenge for you is divided by the level system. In each level, your mission is to capture the opponent's castle and finish the level with a funny celebratory dance. To do this, you will go through a rather difficult journey. Starting at the starting line, you only have one stickman. You need to move wisely to gather more allies along the way. At the same time, you must control the army group skillfully to avoid obstacles and traps. After a long walk, you will reach the enemy stronghold. At this point, you will have a war with the army in the city. If you win, the stronghold and the spoils will be yours.
Sounds simple enough, doesn't it? But this game will challenge you with extremely difficult levels. The difficulty of the levels will increase gradually as the game progresses. It brings more challenges and stronger opponents, including the giant Boss. The challenge for you is mainly obstacles. These can be big hammers, spike wheels, tornadoes, electric traps, and more. In particular, the distance to the destination will be longer and longer and contain more pitfalls. That's why you need to upgrade to take advantage. But to upgrade, don't miss any gold coins along the way.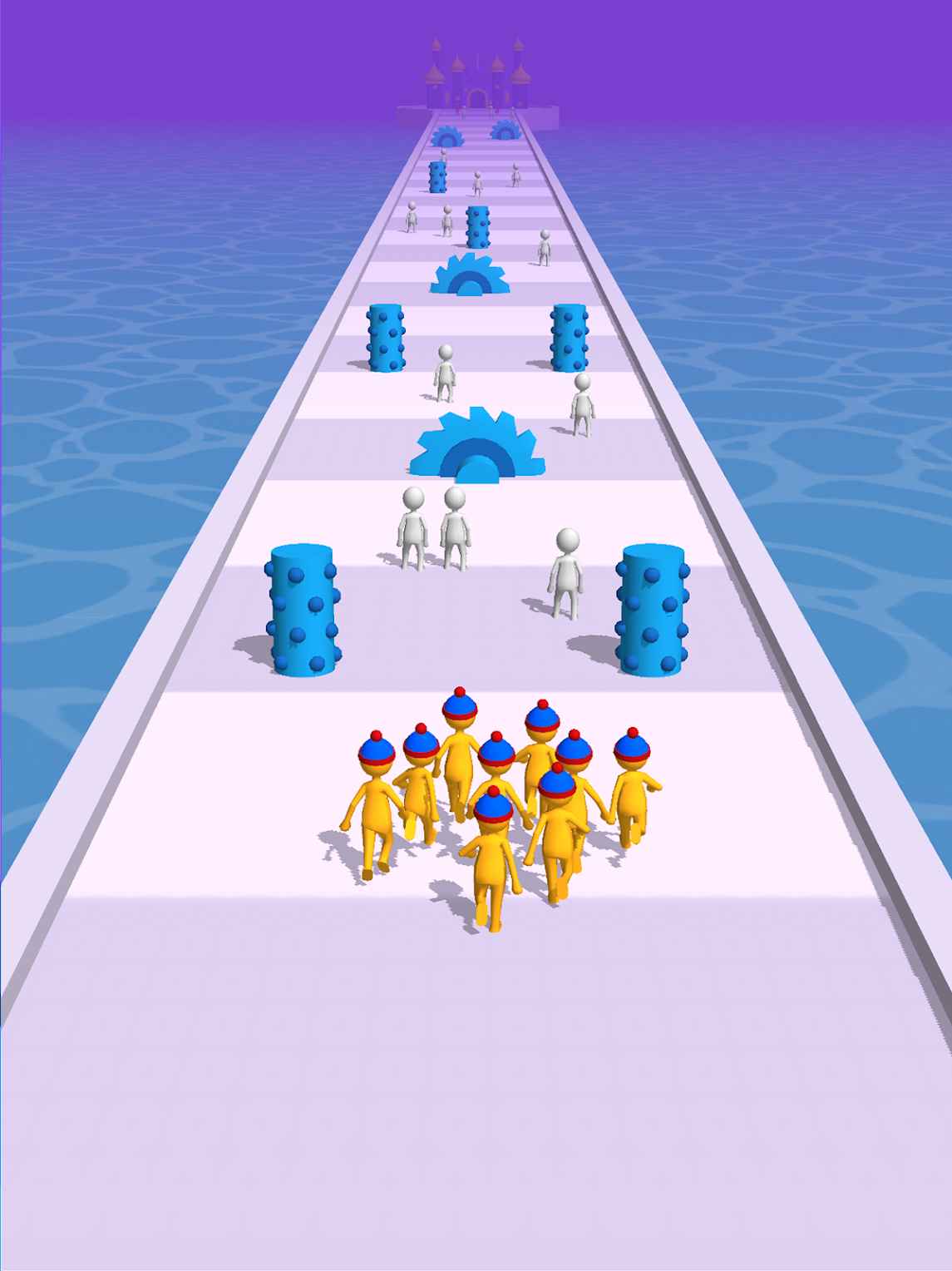 Non-stop upgrading
Upgrading in Join Clash 3D is relatively simple. You just need to click on the screen and use gold coins to do it. There are 3 important stats to upgrade, including Damage, Defense, and Gold Coins. You need to improve all three of these stats if you want to be stronger and tougher and make more money. Upgrading both damage and defense stats will give you the edge in your survival journey and battle. Meanwhile, the higher the number of gold coins, the greater the loot. You will need bonuses to upgrade and build your castle. Moreover, you need to unlock new weapons and new materials.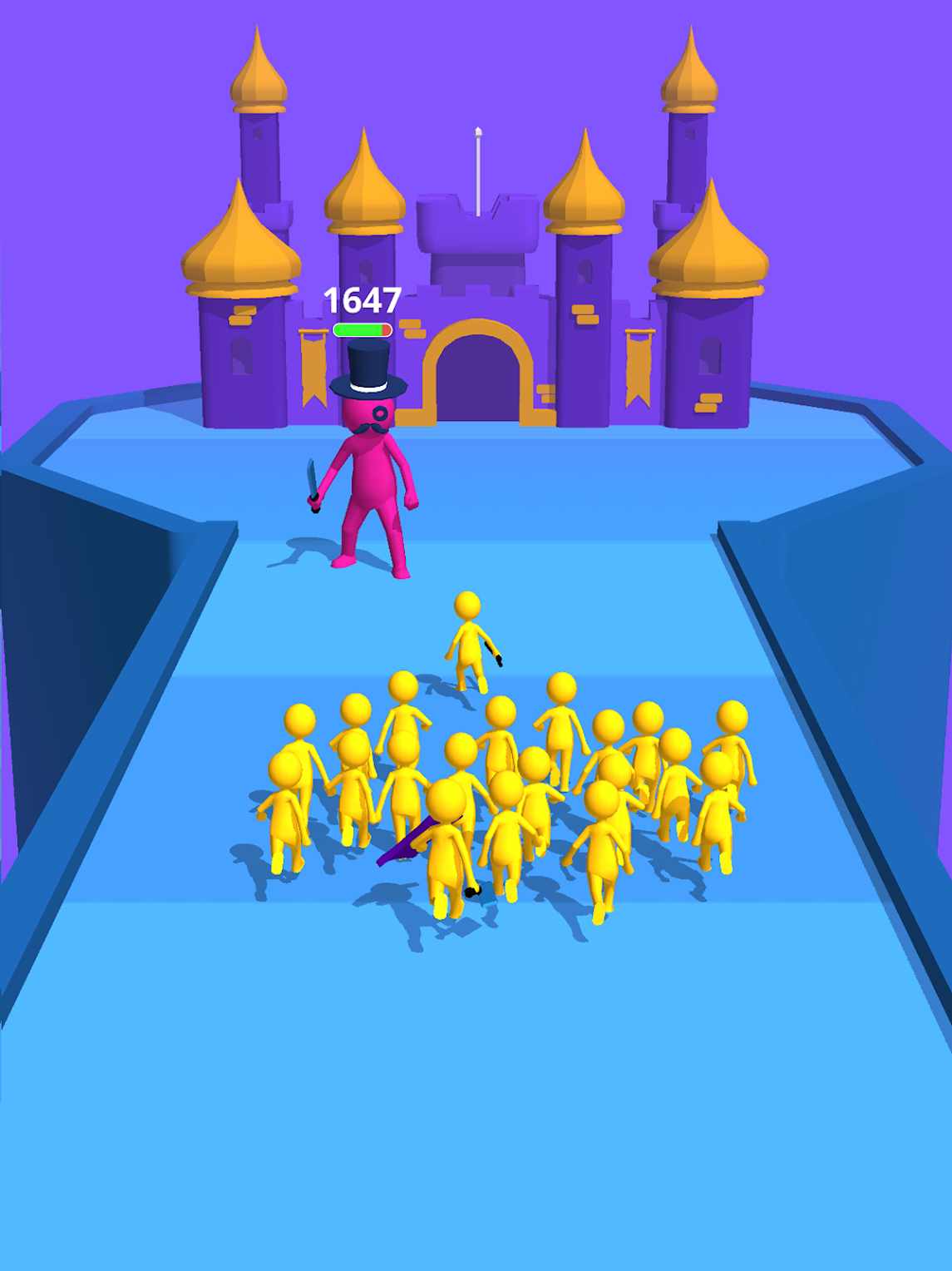 Unlock unique skins
To refresh this simple experience, you need new things. Specifically, the game offers a unique skin system that you should not miss. They will transform the look of a stickman army into funny and adorable things. Accordingly, you can unlock skins that change stickman skin color, mage skins, baseball player skins, cowboy skins, and more. Although simple, this novelty will inspire you to new levels. To unlock skins, you just need to use the bonus. If you're lucky, you'll get your favorite skins in the reward chest after a certain number of levels.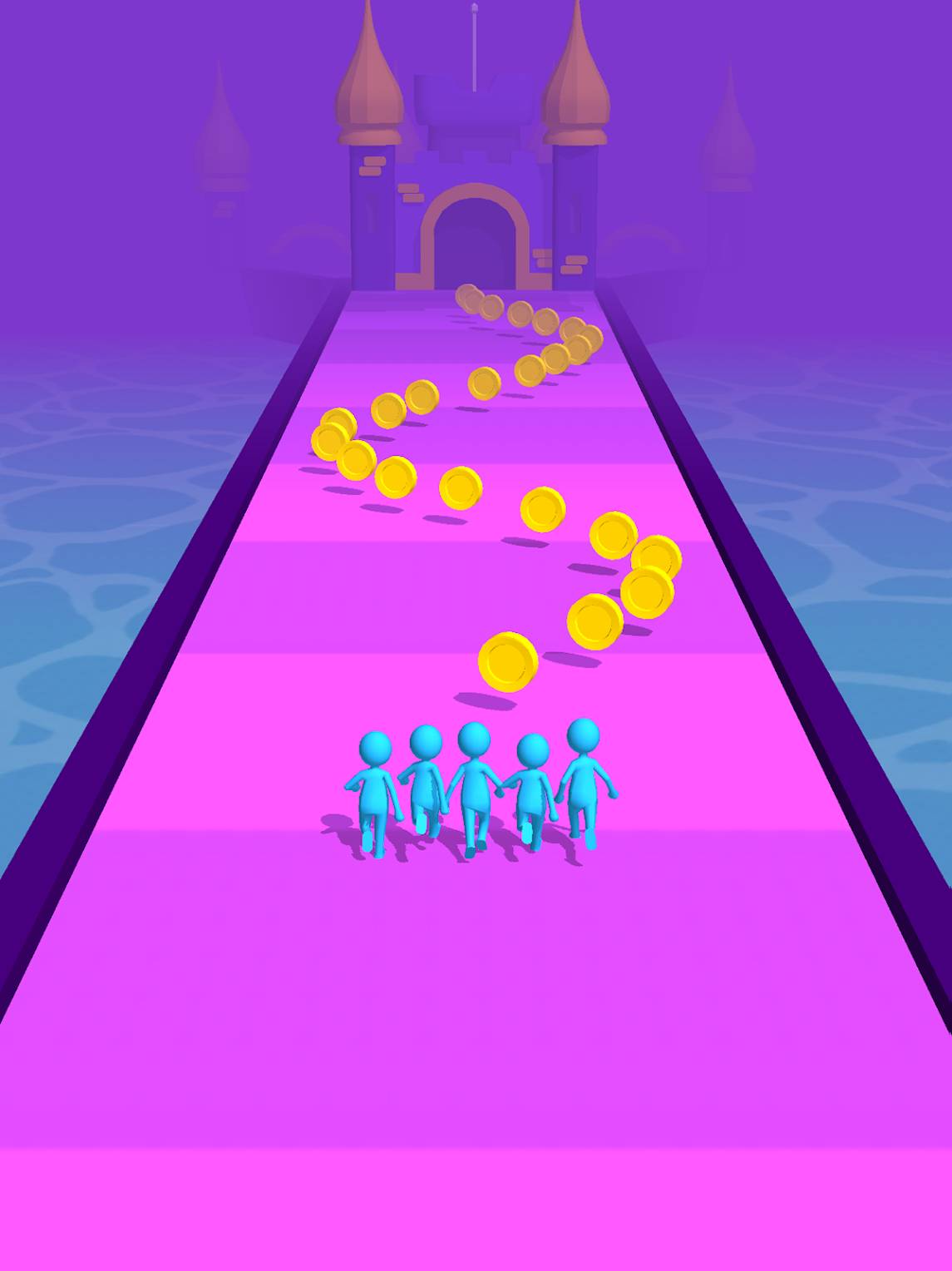 Simple and vivid design
Everything in this game is relatively simple, from gameplay to visuals. So it provides the closeness needed to reach out to many players. The main characters of the game are funny stickman guys. You will see them move quite funny and have fun celebratory dances. Besides, the experience scene is always bright and colorful. Although nothing special, it still creates comfort for you. In addition, you will play the game in the background of soft and lively music.
MOD Feature of Join Clash 3D
MOD Menu
Unlimited money and gems
vip unlocked
free shopping
unlocked everything
Do not hesitate to download Join Clash 3D to your phone. Don't think it's easy when you've never played it. Hundreds of levels with countless craziest challenges will make you stand still. So test your agility and flexibility to get through them all. Your job is to gather the stickman crowd and capture the city. Can you do it at the final level?