Lily's Garden is a perfect combination of simulation, puzzle, and design elements. Entering this game, you will accompany Lily when she has just moved into the house of her late grandmother. She needs your help to clean up areas from the garden to the living room, bedroom, and even the pool. Besides, you can redesign everything with new items and turn this place into the villa of your dreams. But to design and decorate, you need to pass colorful match-3 puzzle boards. Tap your finger on the bricks and collect scores to unlock stars.
Download Lily's Garden – Mansion renovation and match-3 puzzle
This combination is not too strange, right? But Lily's Garden always brings magical novelty from this combination. With over 50 million installs on Google Play, this game will become the top choice for you. The main gameplay of the game is a puzzle and interior design. Is this your favorite topic? Instead of difficult match-3 puzzles, this game will help you enjoy relaxing with easier puzzles. You will earn rewards faster to unleash unlocking new things.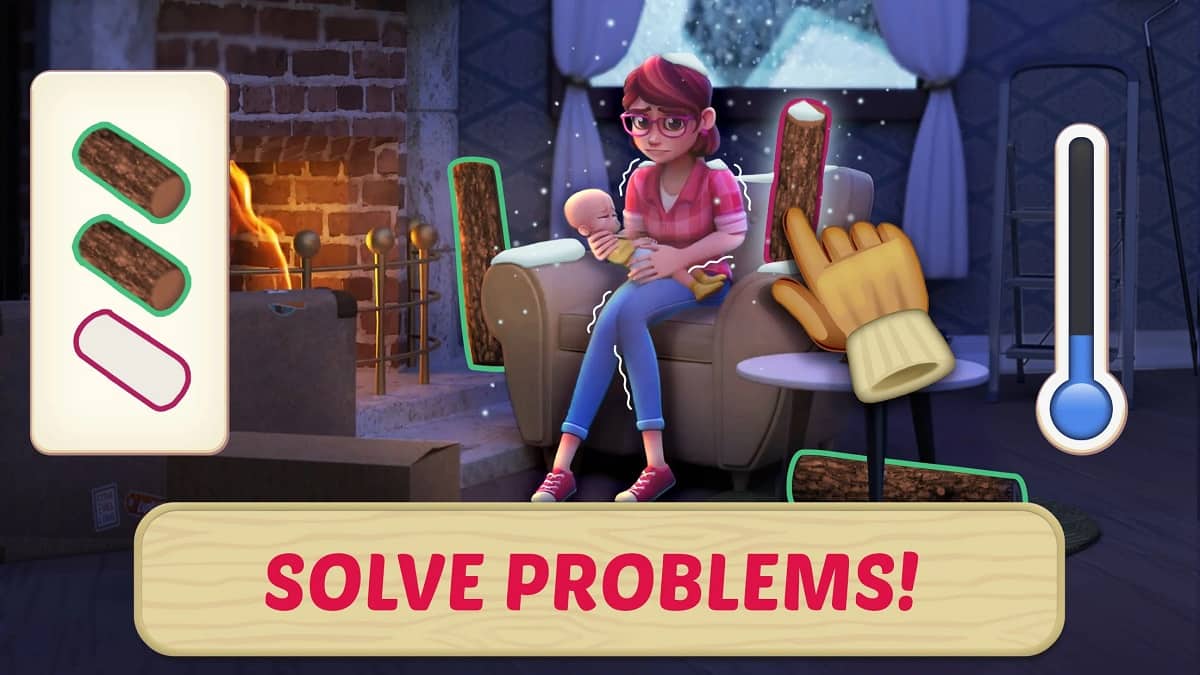 Enjoy the fun design process
Entering the game, you will become an important part of Lily's life. She just left her job and decided to go back to her grandmother's house. But this house has long been abandoned and is in need of renovation. So get ready to start cleaning, redesigning, and decorating everything. You will start with the front area of ​​the house, then the fountain, the beehive, the old lake, the garden, the inside of the house, etc. Each area will have its own tasks for you.
The game also offers hundreds of unique items for you to satisfy your creative passion. Specifically, you can find flower clusters, plants, rugs, tables, chairs, bookcases, kitchen utensils, and more. Each item will have many different options in color and style. Try to choose the most unique styles and combine them together. How do you like a room to look, modern or classic? Do you prefer an empty garden or one full of green trees? Make every idea come true.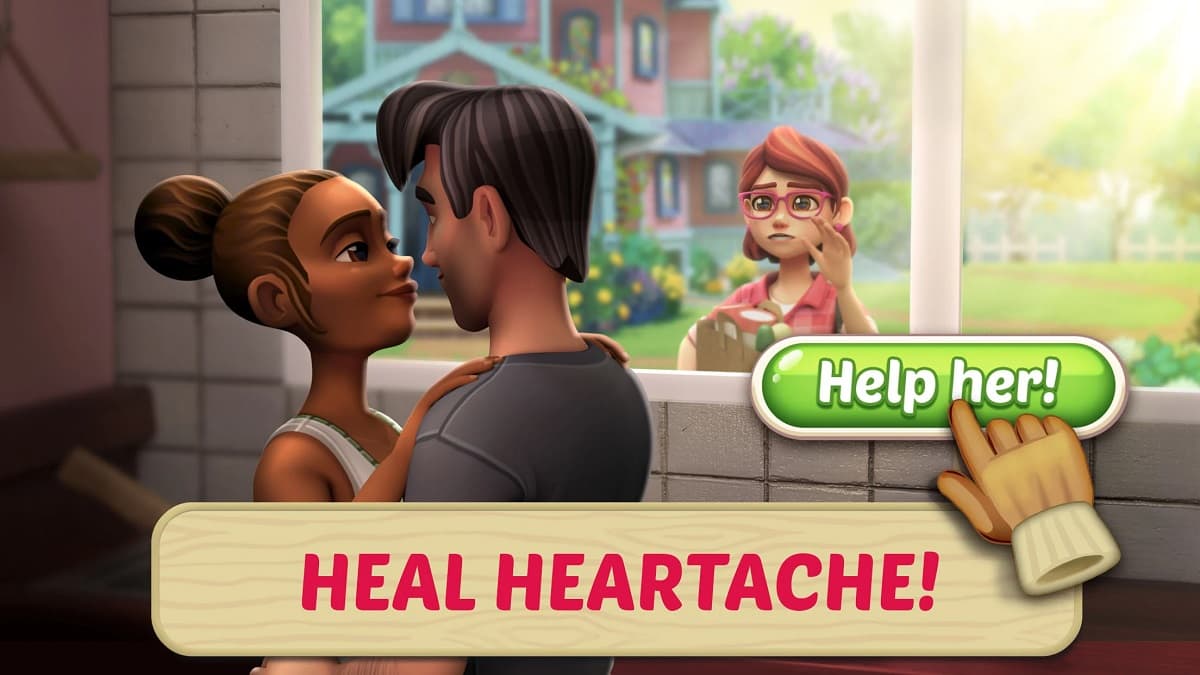 Conquer puzzles
To implement the design idea in Lily's Garden , you need to use stars. That's when you have to conquer match-3 puzzles to earn stars and bonuses. In each puzzle, you will have a limited number of moves with certain requirements. Your job is to clear the bricks to complete the request before the turn runs out. Just tap your finger on tiles of the same color to clear. This is the most familiar and idle puzzle. But can you conquer all the puzzles?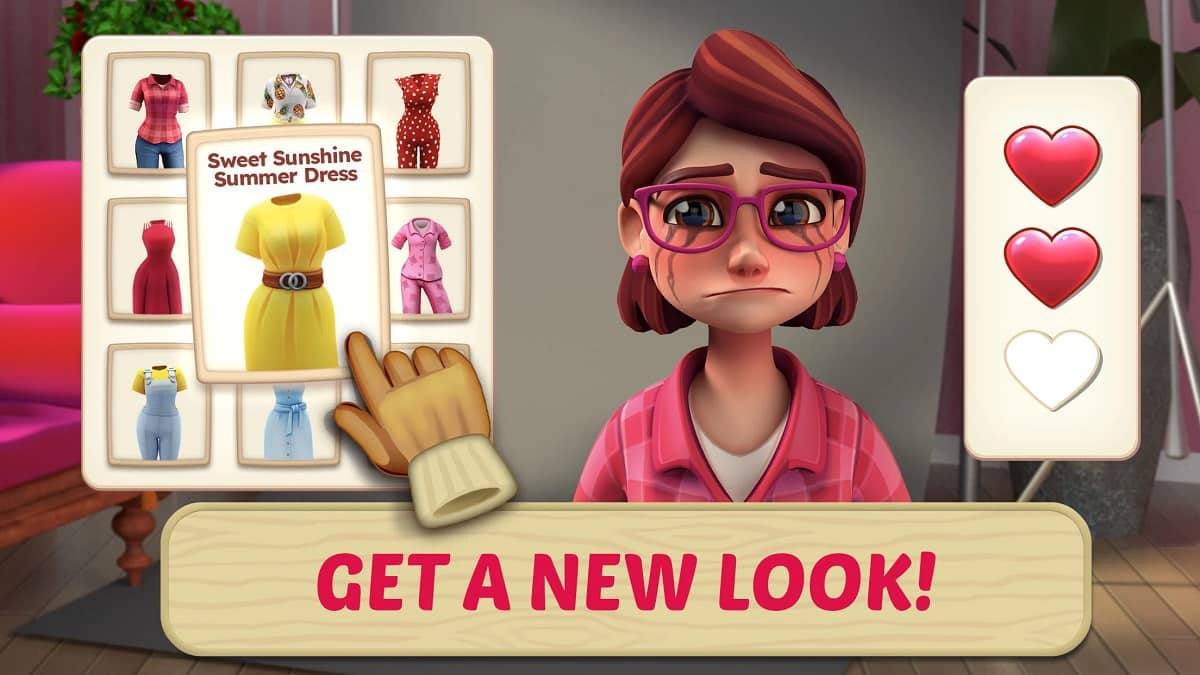 Follow Lily's story
This game is not only about design and puzzles but also an interesting story. That story is built with the participation of many different characters. Lily is the main character starting the story. But you will also meet many other faces like a neighbor, family members, and even adorable pets. Each character in the game has its own role. In particular, they have a close relationship with each other, thereby opening many unpredictable details.
Do you think to start a relationship with the cute neighbor guy? Any idea can come true when the game allows you to choose in situations. Not only that, many new contents will be gradually revealed to give you more choices. Not only new characters but also new item designs, new puzzles, and new areas. The game also offers a series of special events with rewards. Don't miss any chance to hunt for exclusive gifts from these events.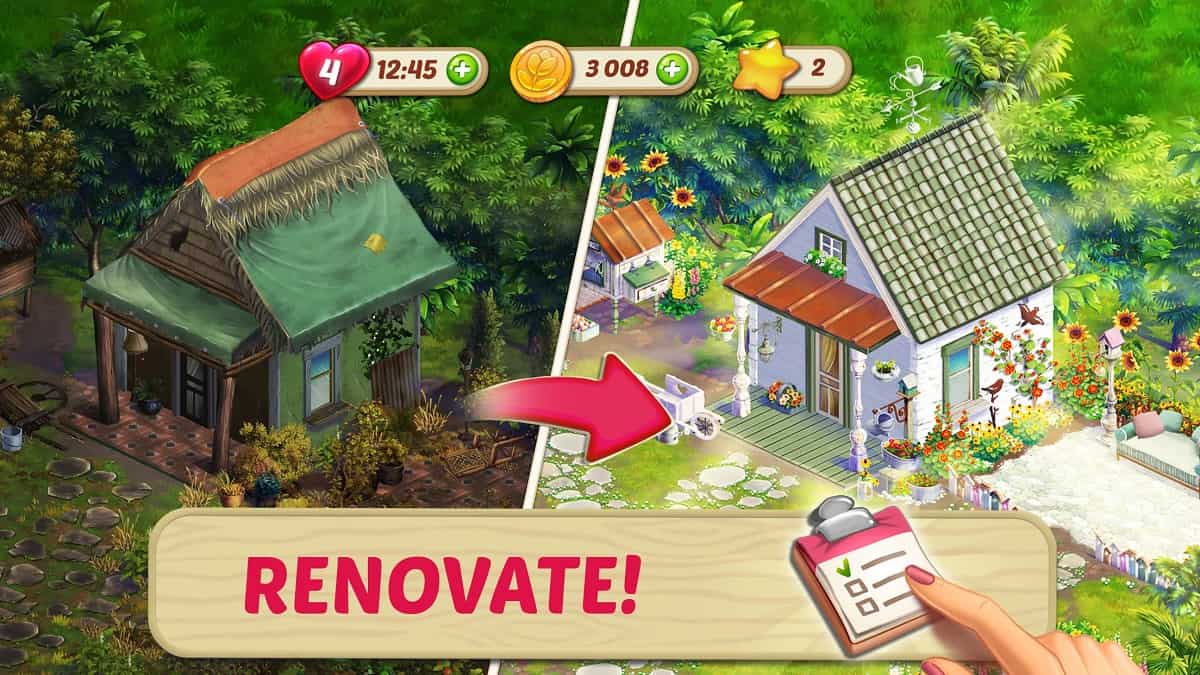 Realistic and colorful 3D design
The world of the game will make you fall in love with the 3D graphic style. It brings a simulated atmosphere to life right on the phone screen. The images of characters from humans to pets are all very friendly and funny. Items from tables and chairs to plants, decorations, and more are also faithfully depicted. Thanks to that, you will feel like you are living in the real world. Soft background music element helps you relax while playing the game.
Mod Feature of Lily's Garden
MOD Menu
Unlimited stars and coins
So are you ready for the adventure in the story of Lily's Garden? Now is the time to immerse yourself in moments of fun puzzles and design. Do not hesitate to join the characters in a series of missions from easy to difficult. You will work with them to solve match-3 puzzles, design houses, renovate the garden, and do many other things. Many new interesting details will make you want to explore more.