Welcome to Police Sim 2022 – a driving simulation game with a police theme. This game is carefully built with realistic 3D graphics, promising to bring a close, realistic simulation experience. Join the game, you will have the opportunity to explore countless police missions. There are dozens of different mission types from escorting and chasing to parking and more. These are the most basic tasks of the street traffic police force. In addition, there are many types of secret operations only for special police. Explore them all to become a real policeman.
Download Police Sim 2022 – 3D simulator in police theme
Do you want to become a traffic policeman? Police Sim 2022 is the place to do it. This game gives you a series of missions only for the police. But anyone can approach and complete the task like a real policeman. With optimal control mechanisms, driving and circulating on the street becomes easy. Moreover, with a realistic 3D design, the game vividly simulates the vast virtual world. Now is the time for you to discover them all.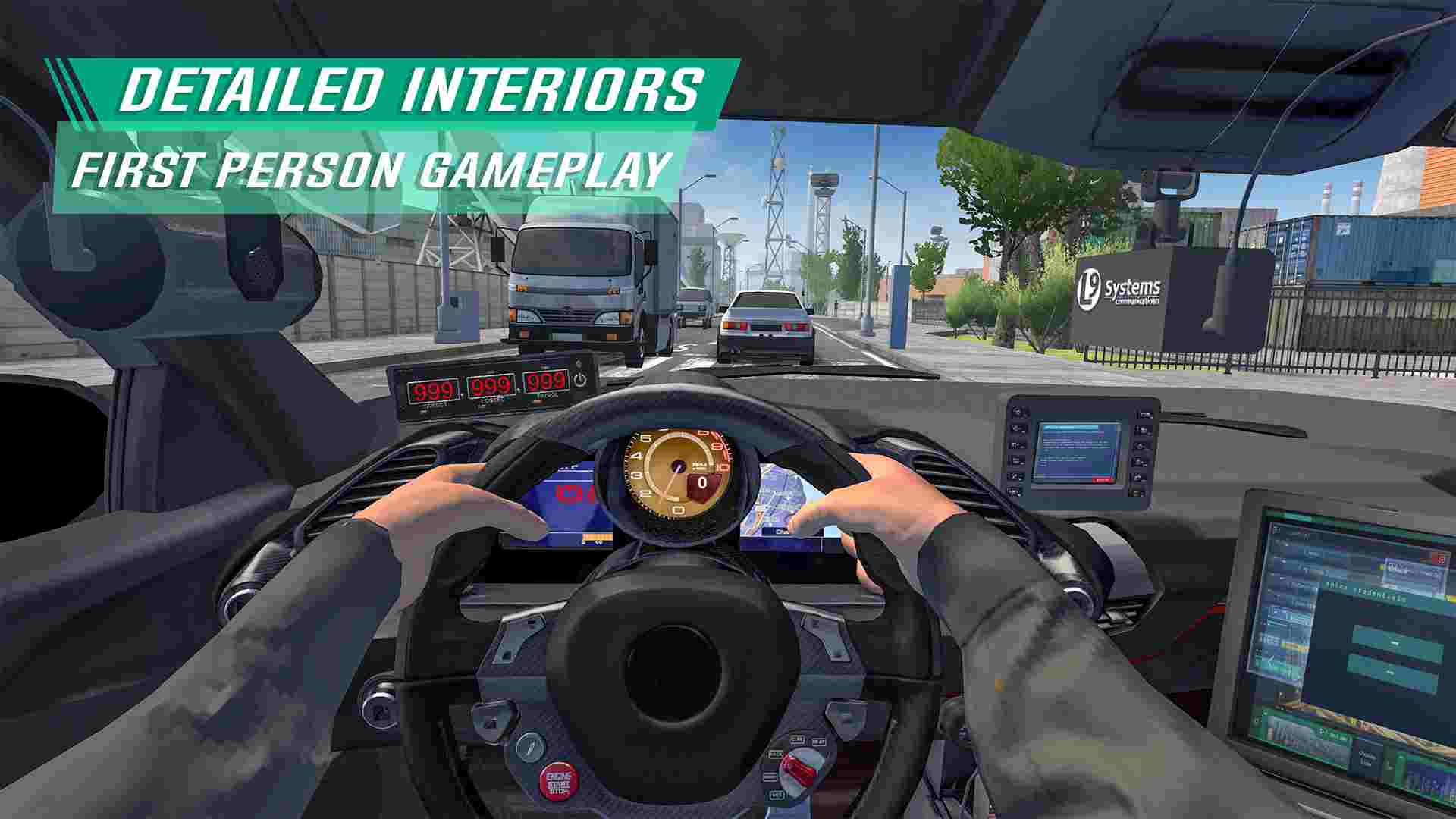 Explore a series of fascinating quests
This game has many game modes, and each mode will have its own mission system. The most common types of tasks include the following:
Chase: This is a mission for those who like exciting car chases. Your goal is to catch up with the suspects and catch them back at the police station.
Parking: This mission makes you feel like a real traffic cop. Patrol the streets and find and penalize parked cars to ensure traffic safety.
Escort: Also known as escort duty. You will join the police convoy to escort criminals or important figures.
Undercover: Includes special challenges only for high-ranking police.
Stakeout: Your mission is to take pictures of illegal activities as evidence.
In addition, the game also has other interesting missions such as stopping cars on the street, collecting checkpoints, patrolling, and more. Every mission comes with a corresponding reward. Work hard on quests to earn rewards. There are quite a few unique things waiting for you to unlock in the store.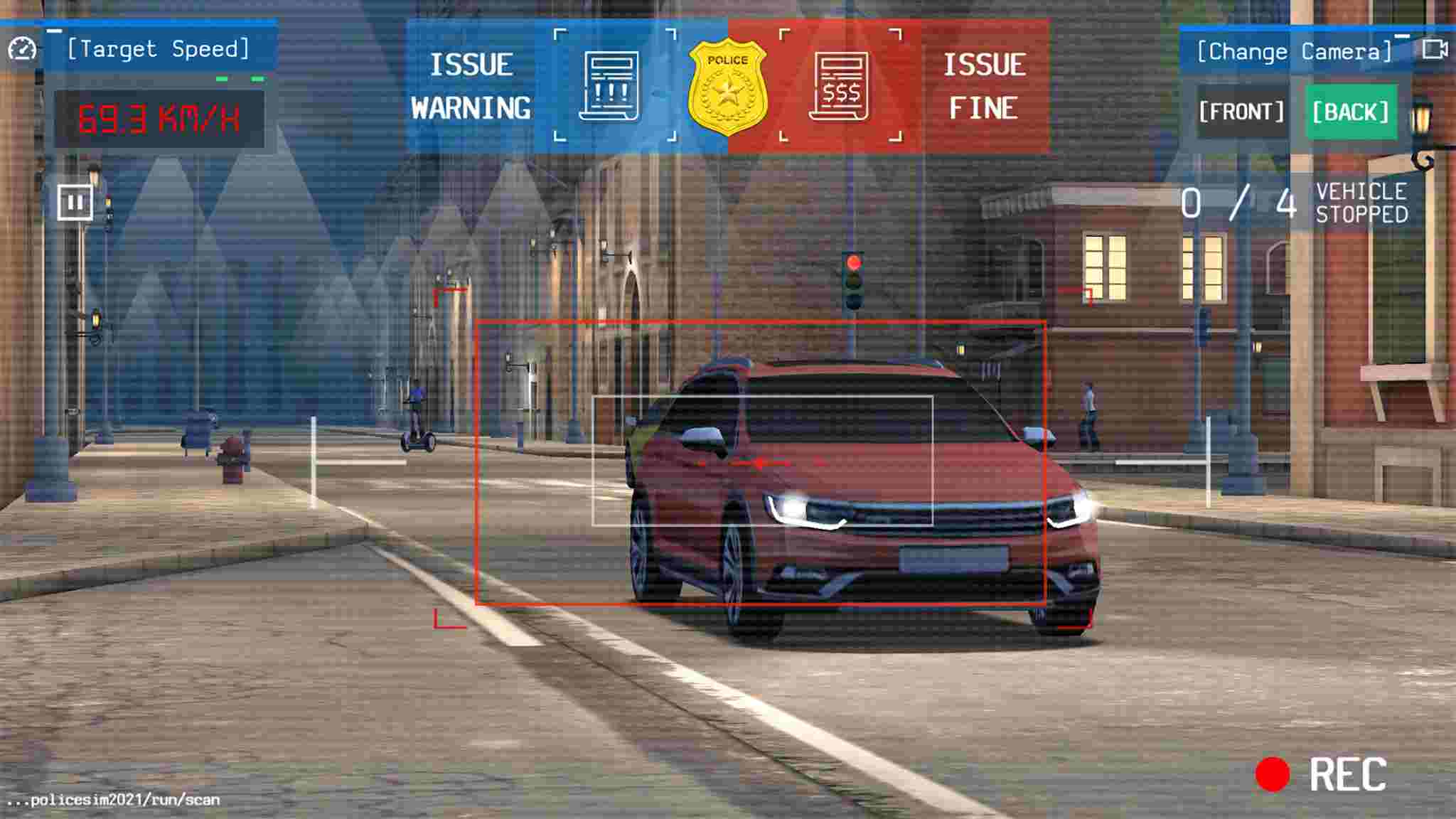 Intuitive and realistic driving mechanics
The missions in Police Sim 2022 all revolve around the theme of police driving. That's why you must master driving maneuvers if you want to complete the task easily. The game allows you to choose from different driving modes. But basically, it includes navigation arrows (left and right) or a virtual steering wheel, accelerator, brake, minimap, horn, etc. In addition, you can customize the first or third-person perspective. Some other extra features are also displayed visually on the screen interface.
You need to combine operations to drive in accordance with the regulations and complete the requirements. In particular, do not cause any collisions or accidents if you do not want to have your bonus deducted. But you have the power to drive over speed in the chase mission with crime cars. Or if you prefer, drive your own way to satisfy your passion for speed. In addition, you can also drive at any time from morning to evening. The game also lets you choose the city location for each mission.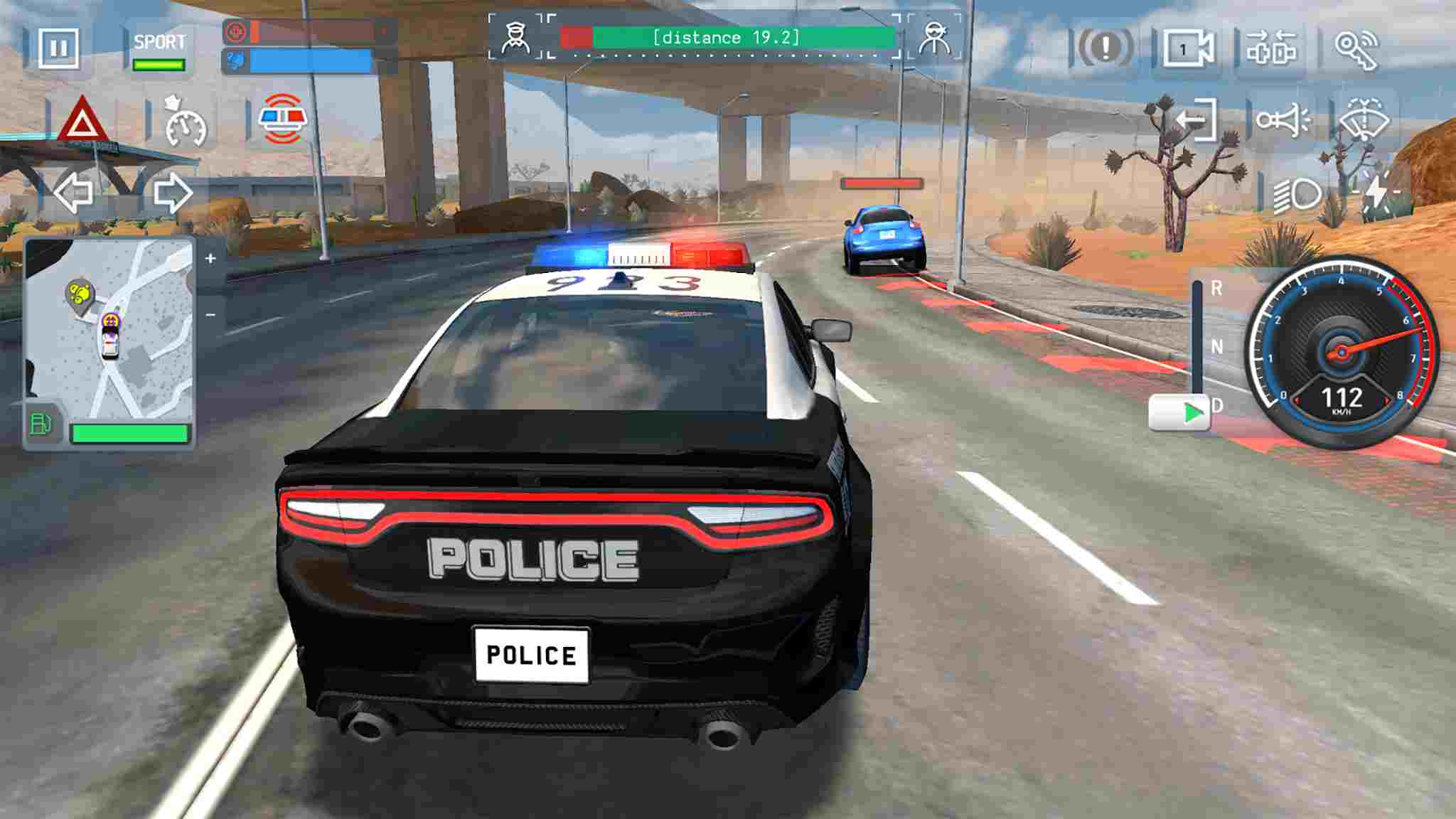 Explore the vehicle system
This game will make you excited to try out dozens of different vehicles. It has normal car models, classic police cars, and even large trucks and SWAT vehicles. Each car has its own characteristics from appearance to the engine and moving sound. So you will have a new feeling when driving a new car. You can also upgrade the car to improve the engine stats. Furthermore, customize your avatar with a new outfit if you like the new look.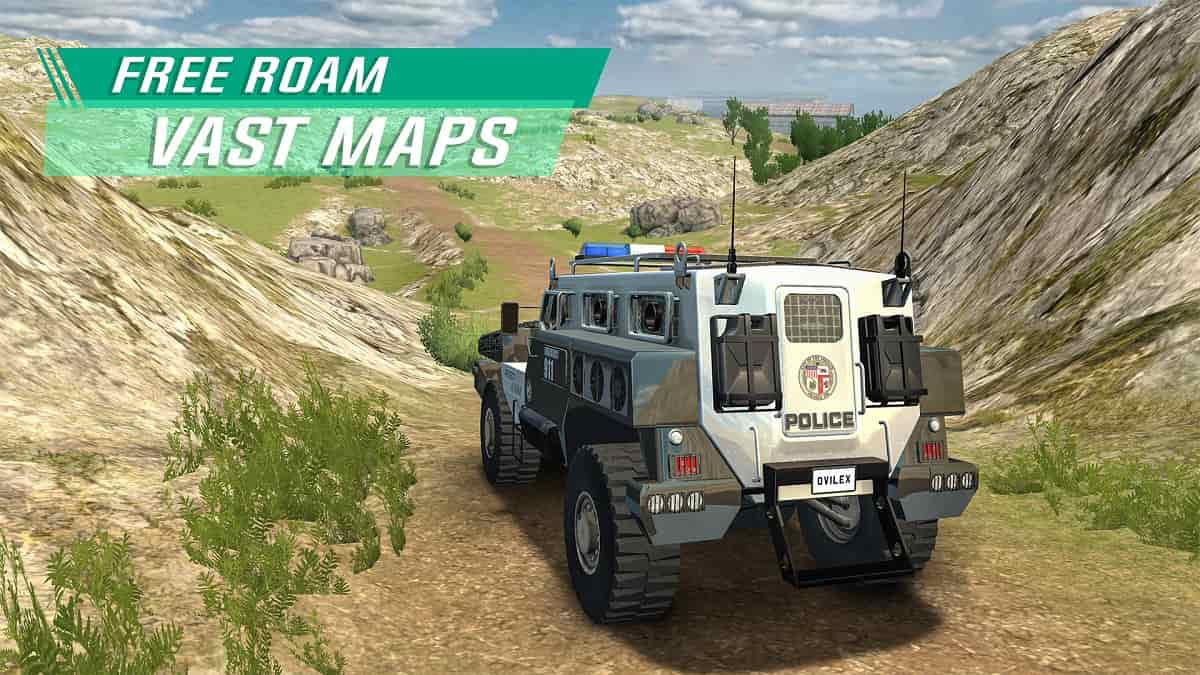 Large, detailed 3D open world
The game brings a large virtual world with a realistic 3D design. This world is simulated in extreme detail and precision, giving you the feeling of being immersed in the real world. You can see tall buildings, roads, bridges, signal lights, vehicles, passers-by, etc. Moreover, weather conditions will change flexibly with options such as rain, sunshine, storm, snow, day and night. The engine sound from the police car is equally real.
MOD Feature of Police Sim 2022
MOD Menu
Unlimited money
all cars unlocked
That's why Police Sim 2022 is always a worthy choice to play on mobile. This game can give you an incredibly realistic simulation experience. Download the game and enjoy the experience. You can choose your vehicle, upgrade it and choose your favorite mission. Driving patrol cars on the street, chasing criminals, or collecting checkpoints, which mission do you like the most?