Rent Please!-Landlord Sim is an inn management simulator game with a lovely 2D design. Join the game, you inherit the family's billion-dollar fortune and decide to open a chain of motels for rent. Your job is to unlock rooms, design interiors, find tenants and build your rental empire. Things are not difficult, but you need to dedicate a lot of time to your career. There are many tenants and their needs are different. Do you want to rent to an unemployed person or a businessman? Let's know the needs of each customer to design the inn properly!
Download Rent Please!-Landlord Sim – Manage rental inn empire
After years of struggling to rent a house, you decide to return to the familiar coastal town – your hometown. Your family leaves you a huge inheritance, and you need to use it to build your own career. The idea of ​​renting a motel is not bad, right? But do you have experience? At the beginning of the game, you will be guided by an experienced aunt. Learn strategies from her to start building a rental motel chain. And you will soon become a rich tycoon.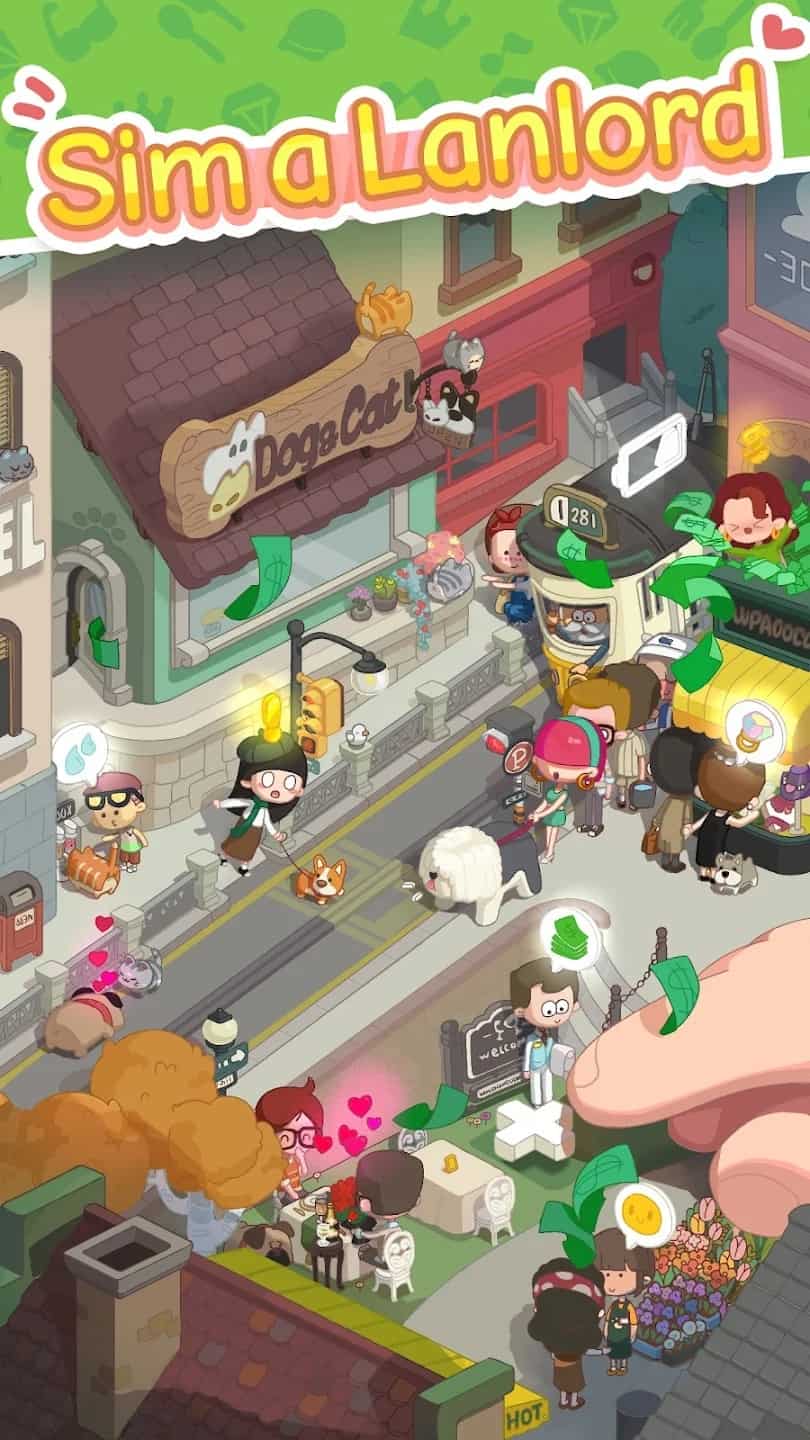 Build and design the inn
In the first stage, you own a decent amount of capital to unlock a few inns. At the same time, you can add furniture to each room to start attracting tenants. The game offers dozens of familiar furniture and decorations. Not to mention items such as beds, tables, chairs, toilet facilities (shower, bathtub, wall mirror,…), and more. You can place items anywhere you want. After completing the basic interior design, you can start renting.
After posting the ad, you will get a few tenants. The needs of tenants are very diverse, so who is the most suitable? For example, an unemployed person often needs to rent at a low price and basic furniture. Meanwhile, a salesperson or businessman has a higher demand for design and furniture. But in return, they are willing to pay higher and more secure accommodation. Depending on the condition of the hostel and your wishes, choose reasonable tenants to fill the hostels.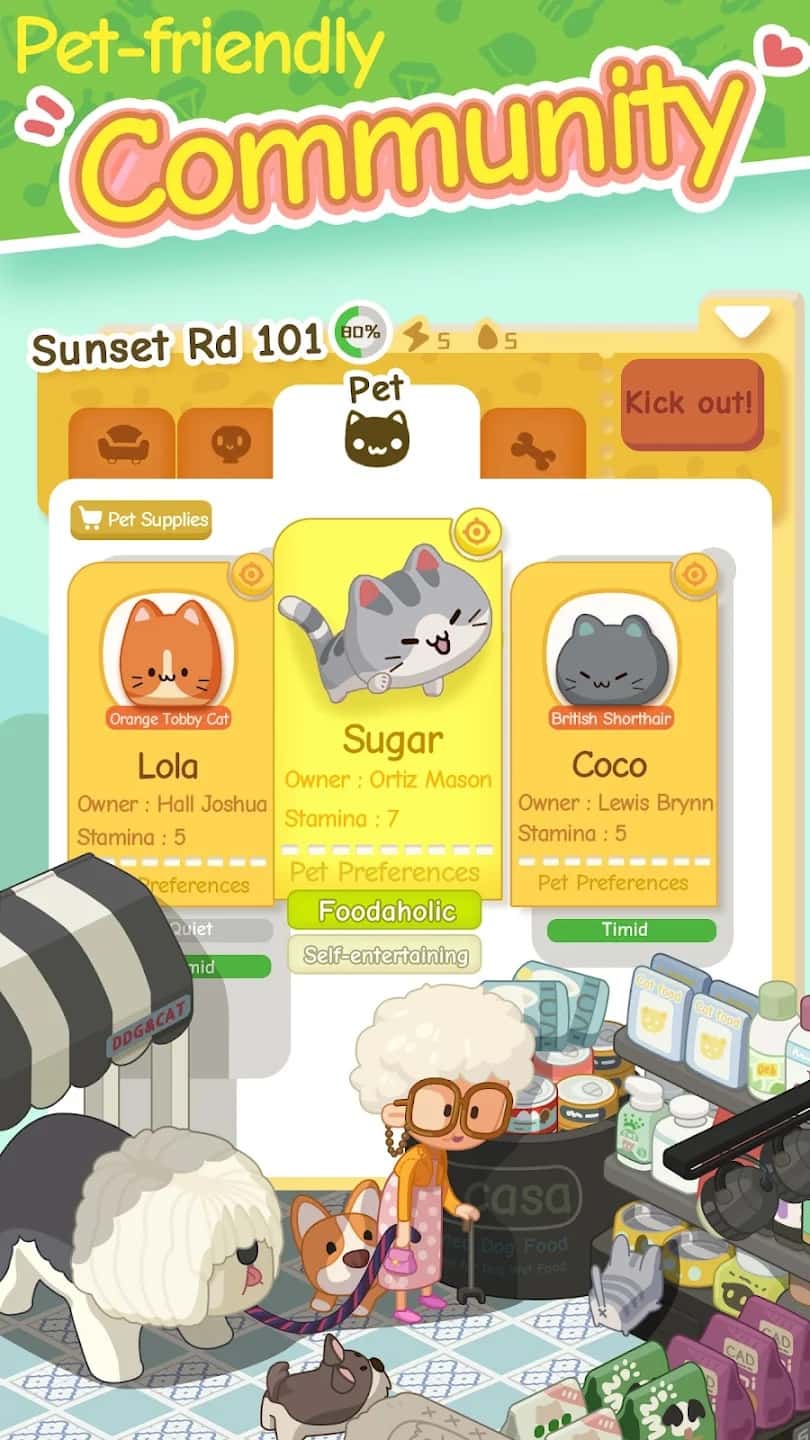 Unlimited upgrades
Over time, you need to improve your motel chain in Rent Please!-Landlord Sim. If you want to have better tenants, your hostel needs to have more advanced and complete furniture. At this point, you can add new furniture and decorations. Don't just fill the room with simple items. Add in sofas, lights, televisions, refrigerators, washing machines, and even pets.
Furthermore, don't just focus on your hostel chain. You should develop things around more. Specifically, you can build shops, restaurants, laundromats, hospitals, banks, etc. When the facilities are better, the rental price and tenant satisfaction also increase. Plus, decorate your hostel area for festive occasions, especially Christmas or Halloween.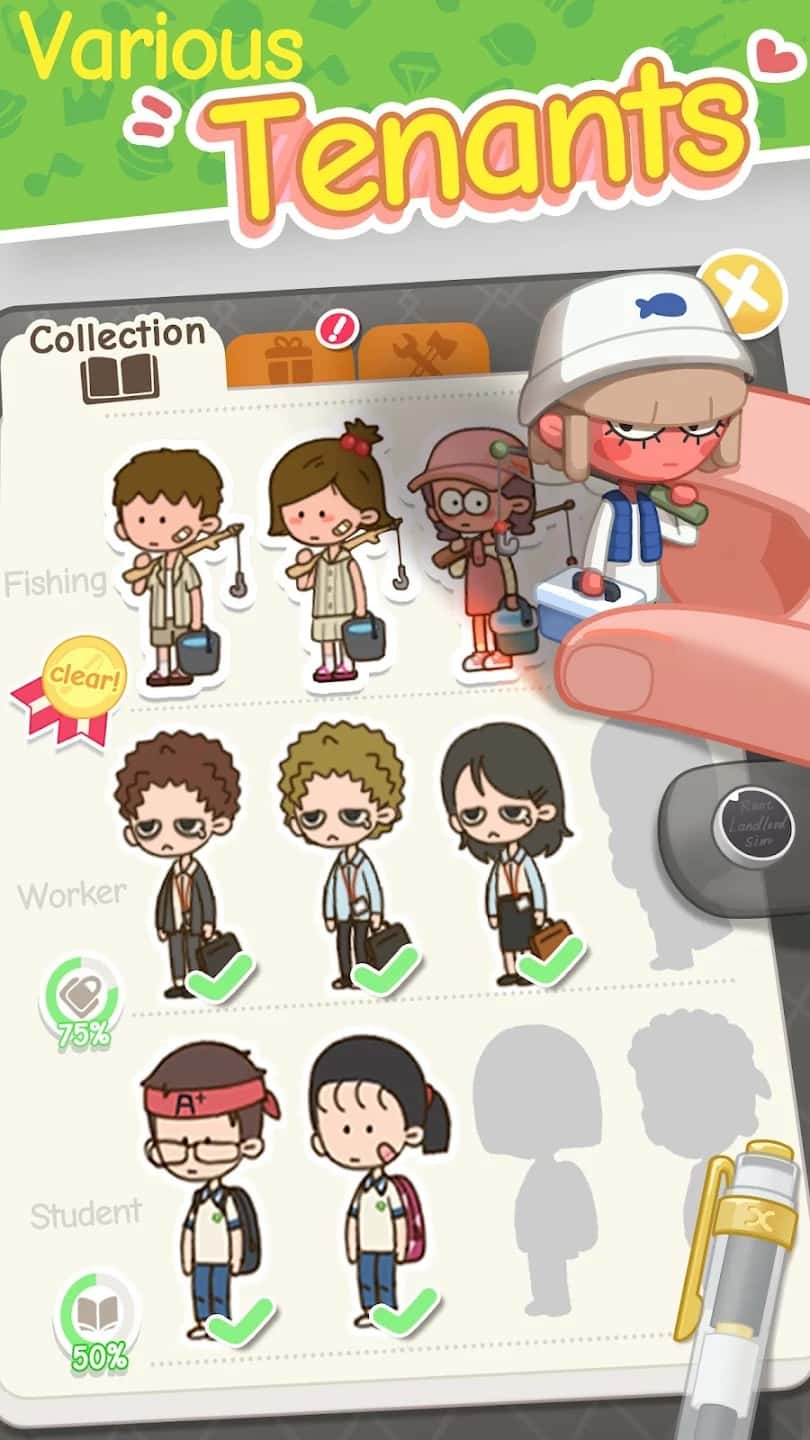 Chat with tenants
Each tenant in the game is an independent individual. You will see that they have their own stories and face many different problems in life. For example, an unemployed young man who is always worried about finances, a salesperson who is always stressed about KPIs, or a female student who is always worried about grades, etc. You can chat with each tenant and find out how to support them. When the tenant's life is better, you also get more benefits.
Explore a colorful map
Experience space is a beautiful seaside town. It covers many different areas and has a good road system. In each area, you can design in a unique style. Do you want it to look quiet or become a vibrant fashion street? That is up to you. If you want peace, limit the construction of shopping and eating centers. Conversely, if you want as many amenities as possible for tenants, build more.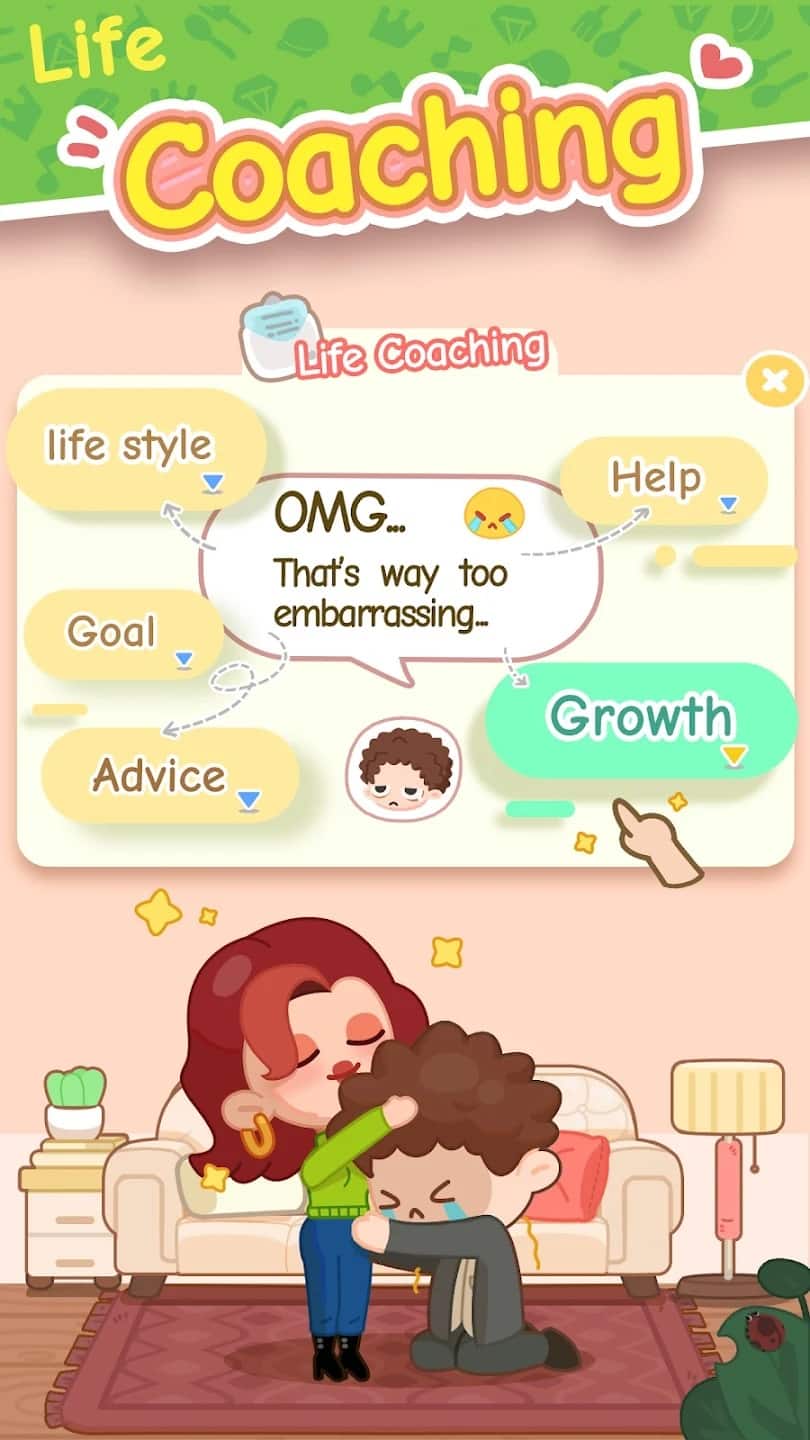 Super cute cartoon design
This game can satisfy every gamer thanks to its fun graphic style. Everything is filled with bright colors and vibrant sounds no matter the day or night. Besides, the images of the characters look funny and adorable. Each tenant also has flexible gestures and actions. You will observe these things visually.
MOD Feature of Rent Please!-Landlord Sim
Mod Menu
Unlimited money and gems
Are you ready to be the landlady in Rent Please!-Landlord Sim yet? It's time to learn how to run a chain of super fun rentals. You can design everything you want, but it takes a smart strategy. Choose tenants that fit their needs and look for ways to upgrade rents. Moreover, every tenant is a friend, talk to them like an easy-going hostess.