After the success of the first part, Shadow of Death 2 promises to bring a new addictive role-playing experience. It will continue the story of the previous game, while also bringing new chapters, new characters, and enemies. But as always, you will transform into a dark knight. Your mission is to destroy dark monsters to protect your beloved kingdom. It is an endless journey that spans many chapters. It allows you to uncover many mysteries, meet many enemies, and enjoy the most exciting hack-and-slash battles. Besides, you will have the opportunity to upgrade the hero. So, new power thresholds are unlocked and overwhelmed you.
Download Shadow of Death 2 – The new journey of the dark knight
In this second part, you will experience the sequel to Shadow of Death. It is the story of Maximus – a dark knight with amnesia. He was summoned again because the darkness had returned. Now his kingdom of Aurora has been invaded and threatened by thousands of enemies from hell. He needs to fight them and bring back the light. Of course, you will accompany the knight on this journey. You will conquer darkness, upgrade heroes, and adventure to every corner of the world map.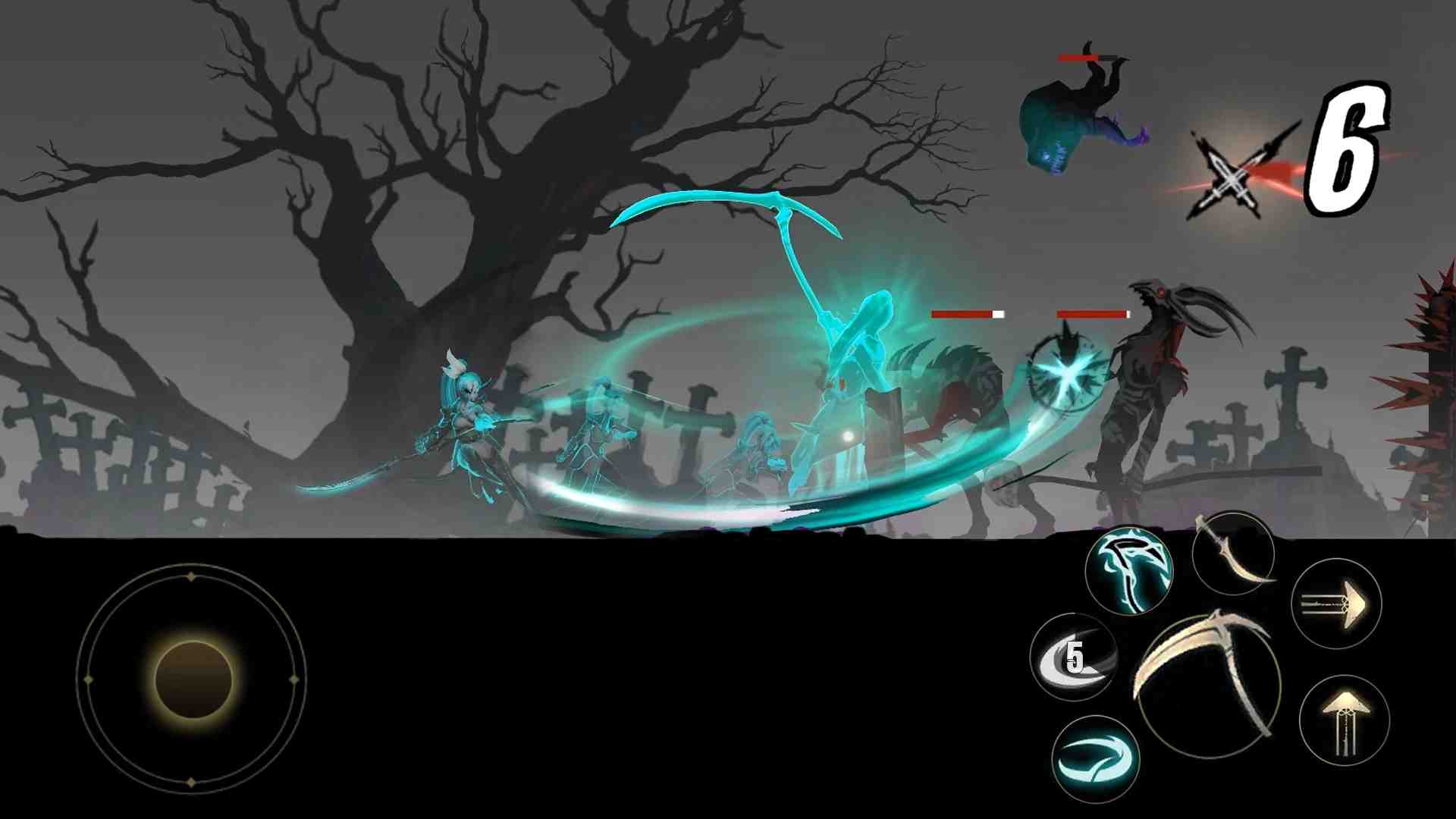 Addictive hack-and-slash action style
Unlike the first part, this game offers a completely new fighting style. You will enjoy it in Adventure mode with many new chapters. In each chapter, the game offers hundreds of fascinating missions. Your mission is to kill monsters in each level, unlock new levels, and upgrade non-stop. To do this, you need to master the new style of action. It includes a joystick for movement and skill virtual buttons for action. You can combine up to 5 different skills to create the ultimate attack chain. But each skill will take time to cool down, so you need to consider when to use them. Besides, the combination of moves and skills is also very important.
You need to move wisely to dodge attacks. At the same time, you have to hit the target precisely at the right time. Each attack combo will delight you with a spectacular chopping effect. But don't lose focus because your enemies are more persistent than you think. In particular, after a certain number of levels, you have to encounter a giant Boss. They will make you tired when fighting for a long time. However, you will receive commensurate loot to upgrade and shop. Don't miss any opportunity to progress. Because new challenges contain many surprises that you cannot anticipate.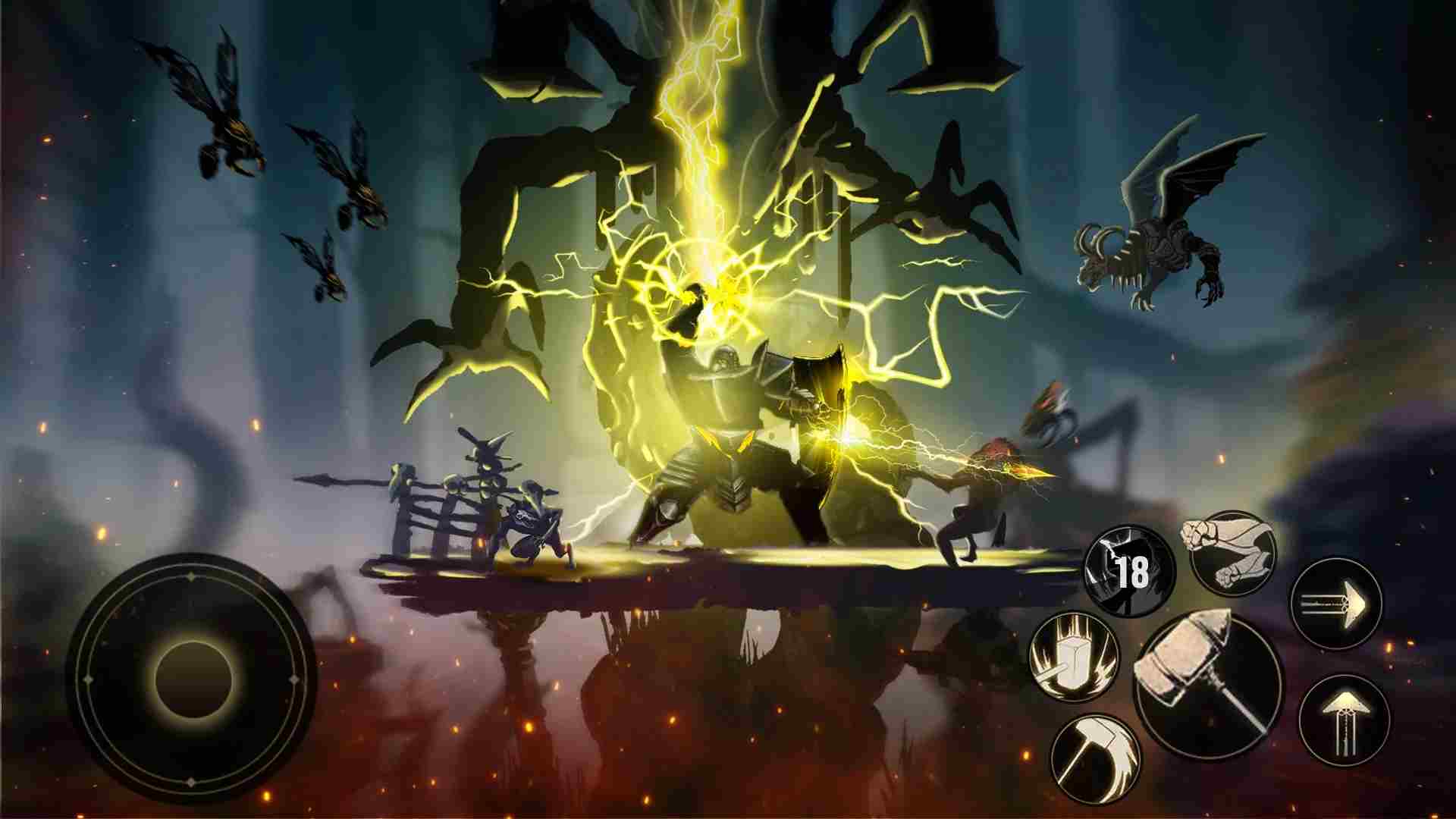 Discover and upgrade heroes
Unlike the first part, Shadow of Death 2 brings a more diverse character system. You no longer have to roleplay as a single hero. Because now, there are up to 4 new characters with distinct characteristics to discover. Each hero will favor a different form of action. Their strength is shown through typical stats such as Attack, Def, and HP. You can upgrade heroes to improve these stats. To upgrade, you need to collect 6 main and 1 secondary piece of equipment. It could be swords, spears, hats, shoes, necklaces, rings, and more. Each hero will match their own equipment. If you want to make the most of their power, you need to take the time to learn and play real combat.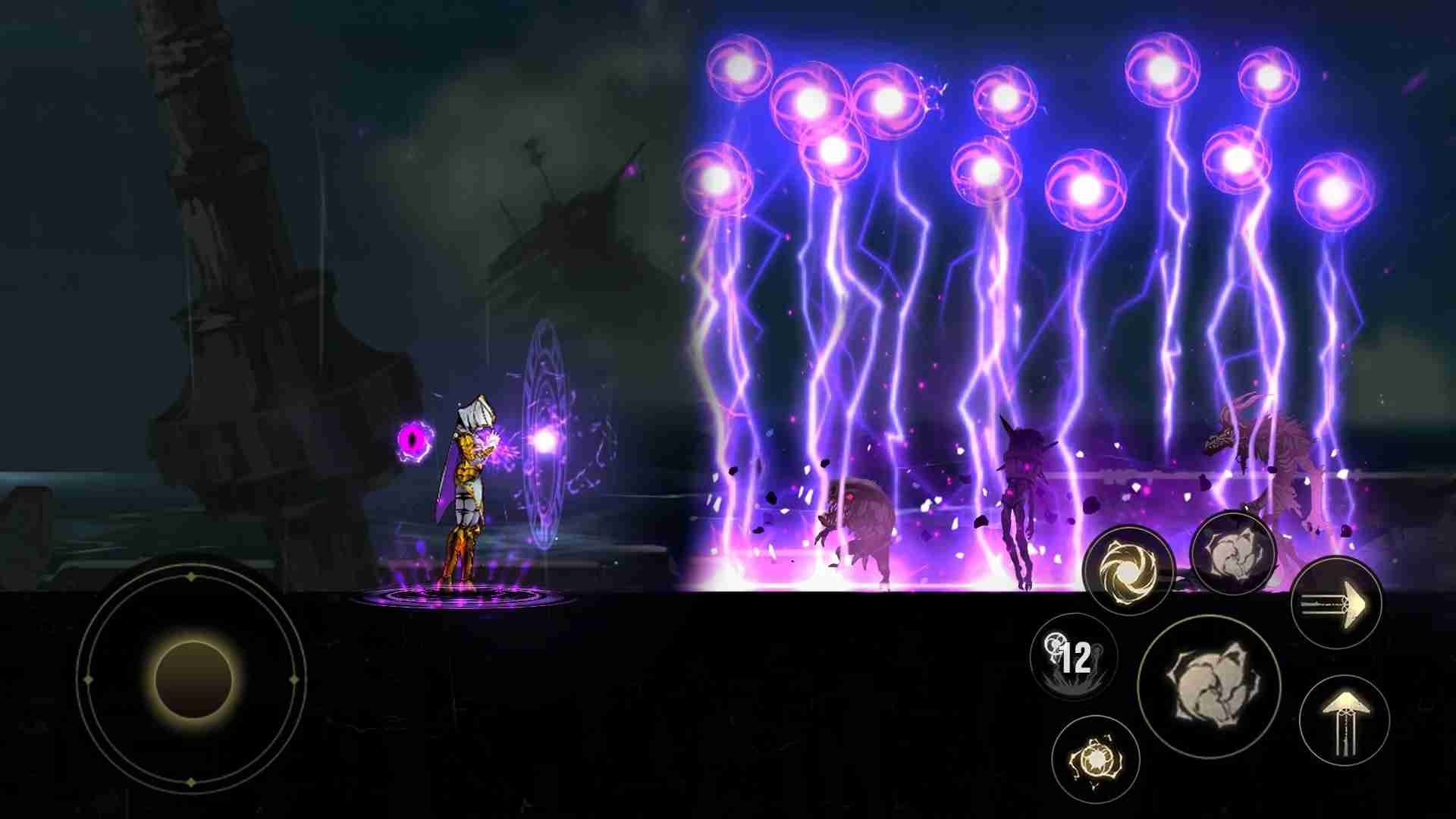 Adventure through mysterious locations
The world of the game has up to 6 new maps, including swamps, the black sea, and many other mysterious areas. On each map, you will encounter specific types of monsters. It can be giant snakes, electric jellyfish, legendary dragons, and more. So you will have the opportunity to experiment with many special action styles. Moreover, you can explore and admire the mysterious dark world. They hide behind the night but are still very vivid and mysterious. Besides enemies, you will find many hidden treasures on the map.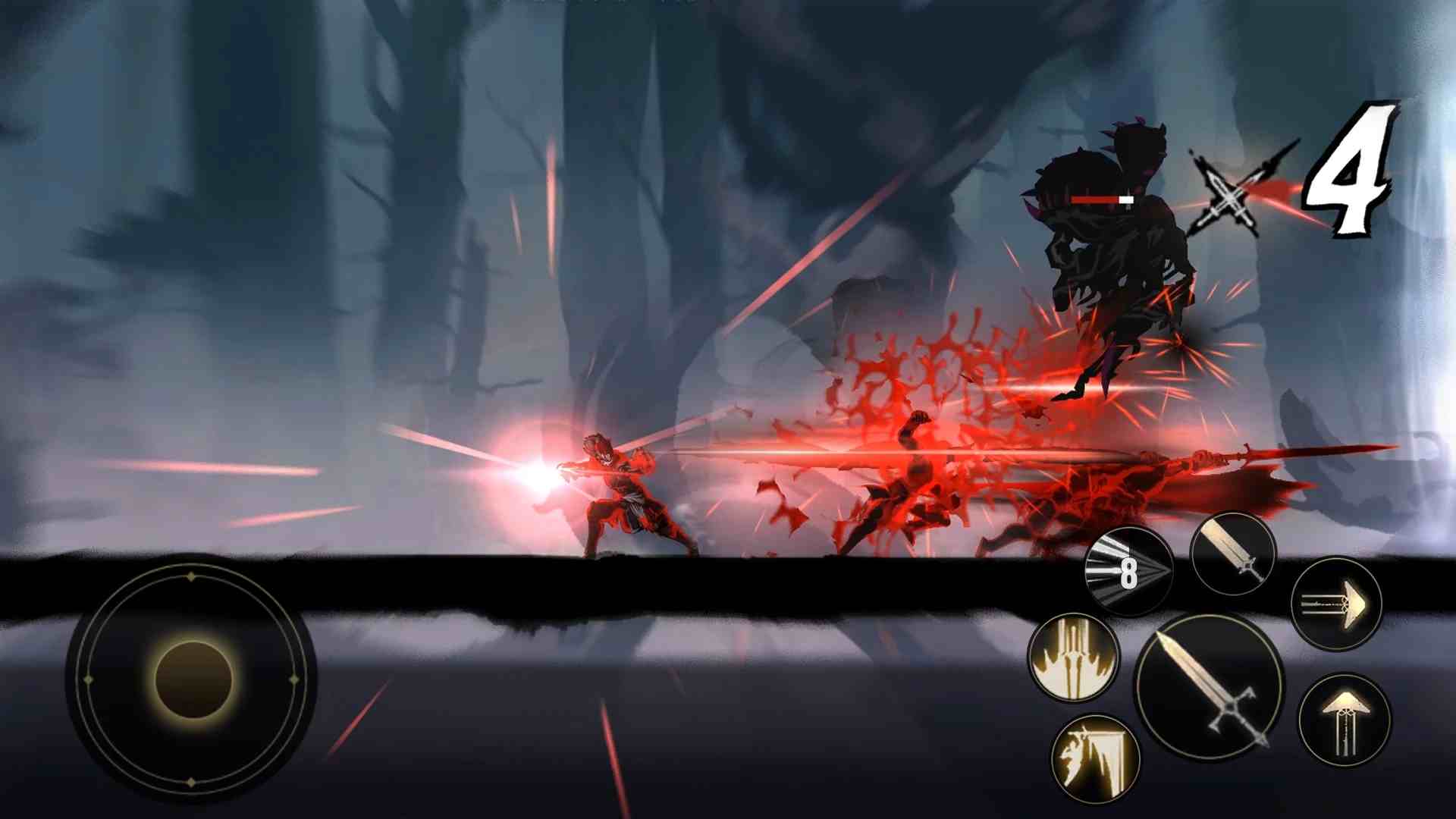 Characteristic shadow graphic style
If you've played the Shadow Fight series, you'll find this game familiar. It is also depicted with a classic "shadow" graphic style. Thanks to that, it highlights the heroic image and unique types of monsters. Every move, movement, and chopping phase is also very impressive. In particular, you can hear the sound of weapons. In addition, thanks to the intuitive control mechanism, the game offers a real immersive feeling. So you will have the opportunity to enjoy beautiful and ear-splitting battles.
MOD Feature of Shadow of Death 2
MOD Menu
Unlimited money
Unlimited everything
Unlimited max level
god mode
free purchase, shopping
premium
unlocked all
So, don't miss Shadow of Death 2 as it is available for free here. It will bring you into the most exciting battle with the classic hack and slash style. Enjoy this as you play as one of the available knights. You have control over them in your own way. And you will lead them through the craziest battles. Hundreds of enemies, challenges, and mysteries will be unlocked during your journey.