Are you looking for exciting air battles? Do you want to fly modern fighter planes with state-of-the-art weapon systems? Sky Combat has everything you look for. It is an action game built with an air force theme. So it will bring you fascinating plane battles on high-end 3D graphics. You will fly giant planes yourself, control unique weapons and dominate the sky in your own way. In particular, you do not test your own level against AI opponents. Instead, you will have real wars with online players. What could be more interesting than that?
Download Sky Combat – Epic online air battles
Sky Combat is more than just an ordinary flight simulator. It is also a fast-paced action game that takes place on a grand scale. There you will find amazing plane battles and exciting competition on leaderboards. You can fly planes and fight in your own way. Thereby, you will have the opportunity to explore the sky in a unique way. But your goal is not just to enjoy the sky, but to dominate it. To do this, you should be ready for a competitive battle with many other competitors. Everyone has the desire to own the sky, so can you win them all?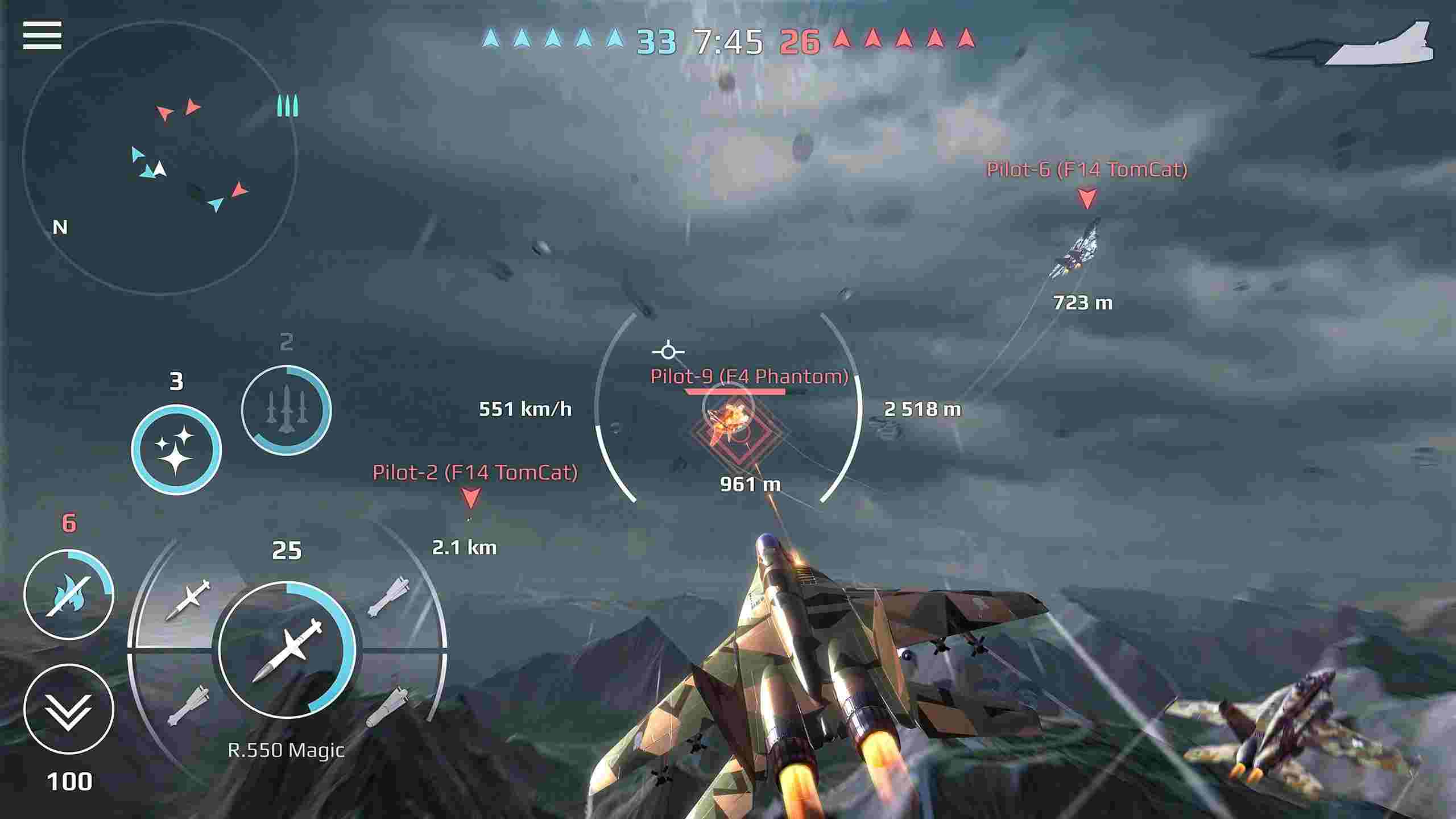 Explore available modes
This game has two main modes, including All vs All and Team Deathmatch. The first mode will bring you into the vast battlefield where you have to confront all the players. Your goal is to get the most "kills" to become the winner. Meanwhile, the other mode allows you to join your friends. You can team up with 4 other players to enter the ultimate 5v5 match. Each mode also brings exciting matches on a large scale. So get ready with a smart strategy to conquer the top 1. If you play in multiplayer, learn how to work effectively with allies.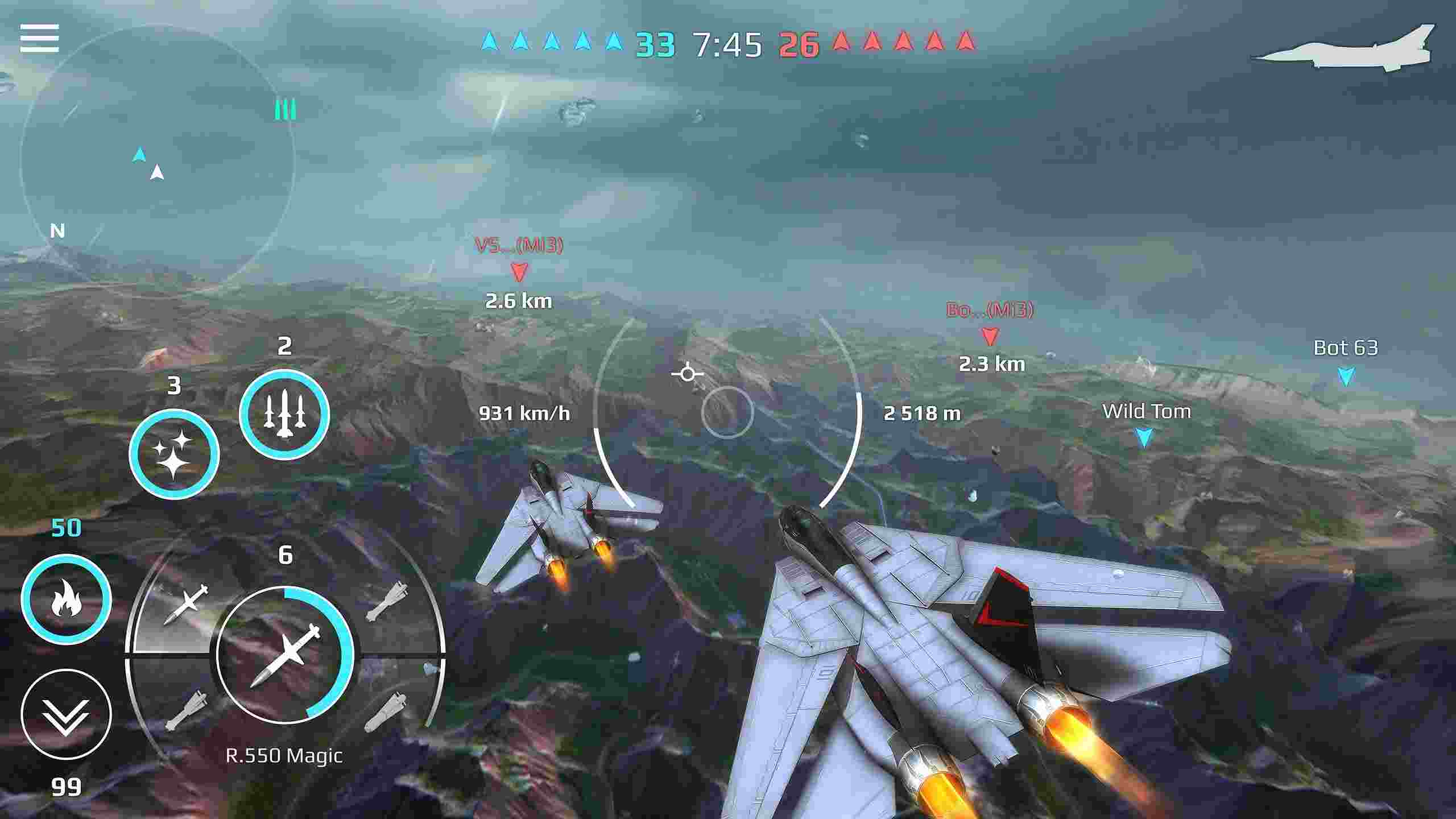 Simple but addictive flight mechanics
After choosing the mode, you will quickly enter the air battle arena. Here, you need to learn how to control the fighter to defeat the enemy. The game will have a basic tutorial to help you access the control mechanics. So don't ignore it if you are a new player. Basically, controlling the aircraft is not too difficult but requires proficiency. You can navigate the plane through the joystick on the left side of the screen. Also, just click the virtual buttons on the right side of the screen to attack. The targeting will be done automatically. When you reach the perfect aiming state, you should fire for maximum accuracy.
In each battle of Sky Combat , you need to combine operations flexibly and smoothly. If you have multiple weapons, dig into each one to find ways to make good use of them. Besides, there will be dozens of targets on the battlefield no matter which mode you play. Therefore, you need to choose your priority targets and know how to dodge attacks from other targets. Another equally important factor is navigation. To aim and shoot accurately, you need to control the plane wisely. Try to approach the target at the right distance and height. That way you can get perfect shots.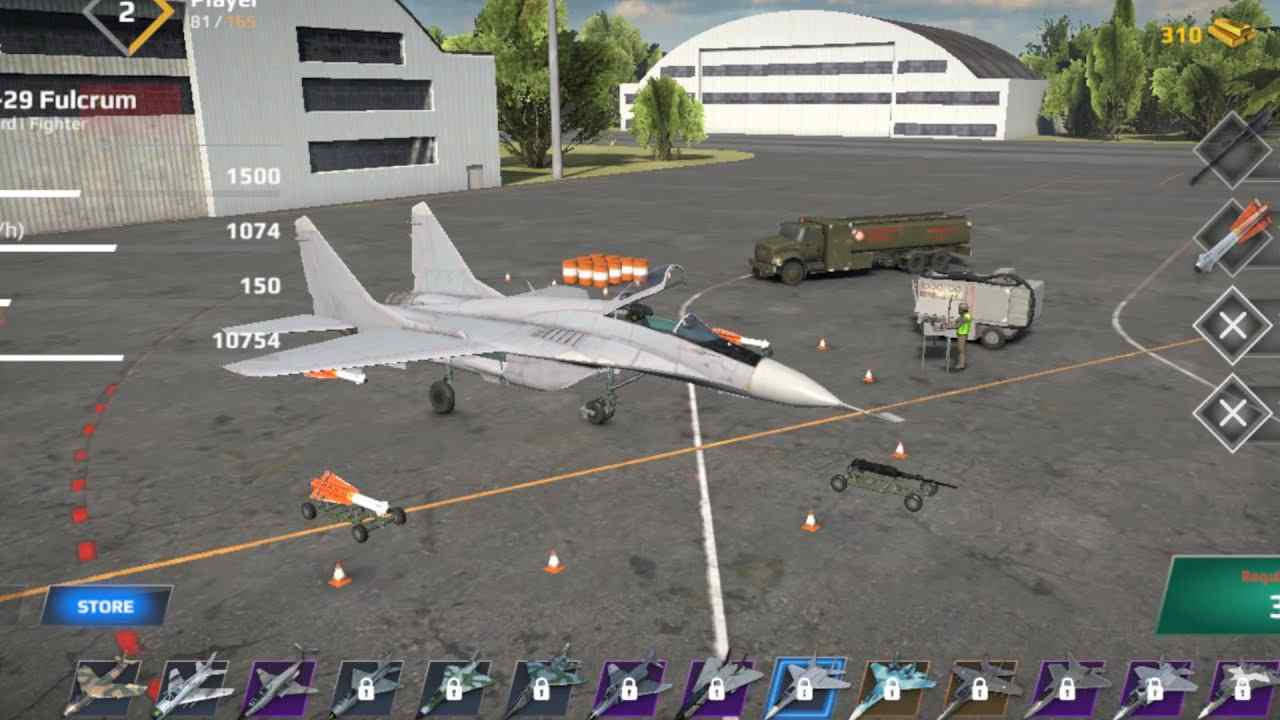 Unlock and upgrade your plane
The game offers more than 15 unique jet models inspired by actual prototypes. Each aircraft has its own stats on damage, rate of fire, and mass. You can re-engineer your plane to improve these stats to gain a better edge in battle. Accordingly, you can unlock modern weapons and equipment and upgrade the level of the aircraft. There are many weapons to choose from including guns, missiles, drones, and more. But to own them, you need to pay cash. So the version of the game at this site is the perfect disarm for you.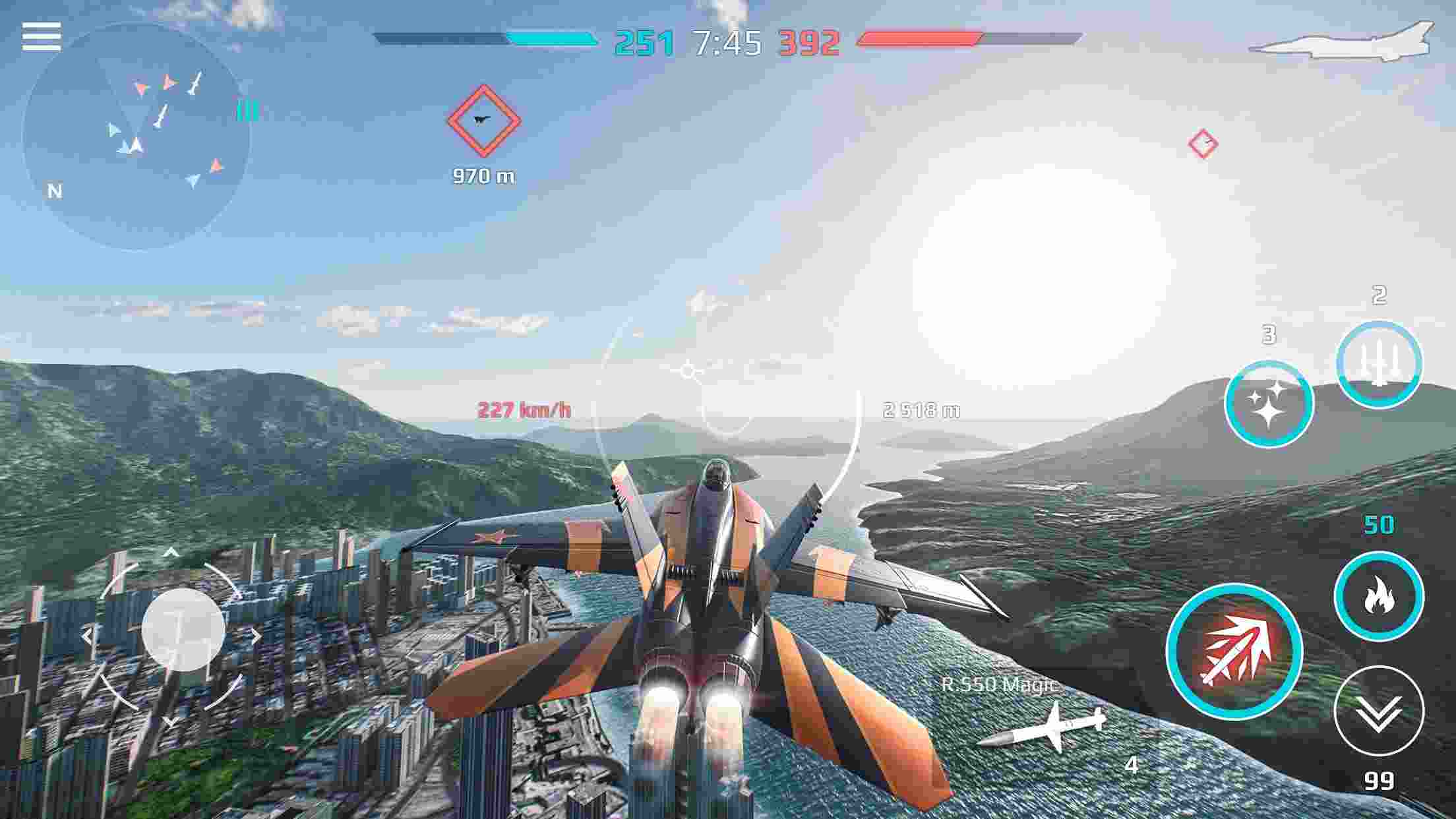 Realistic design, smooth motion
The game really impresses with its high-end 3D graphics style. It will make you fall in love with high-end fighter models and intuitive control systems. Besides, the battlefield context is meticulously designed. You can see the vast sky and the natural ecosystem below the sky. Every detail is very realistic, giving the feeling of flying a real plane. In addition, the combat effects and sound are equally vivid.
MOD Feature of Sky Combat
MOD Menu
Unlimited money and gold
all planes unlocked
Overall, if you love the style of air combat, Sky Combat is the perfect choice to play on your phone. This game will bring you into the most attractive aircraft wars ever. Moreover, it will convince you with its high-end graphics style, optimal control mechanism, and PvP battles. Get ready to rush into the battlefield and conquer the vast sky with your fighter jet.