Tiny Gladiators brings you fun arena battles between tiny warriors. Its gameplay is a perfect combination of role-playing (RPG) and action genres. It will delight you with a series of intense, colorful, and equally dramatic battles. Your mission is to destroy all enemies on the way, whether they are minions or powerful bosses. Each victory will lead you into new challenges, thereby uncovering new details in the original story. A long journey of action-adventure awaits you here. Moreover, you also have unforgettable matches with your friends online.
Download Tiny Gladiators – Funny fighting battles
So far, this game has up to 4 game modes and a dense level system. As a result, it provides an epic playground for those who like 1v1 or multiplayer fighting. These fighting battles take place with simple but addictive mechanics. You only need to click on the screen to act, but things are not so simple. Your opponent can be anyone depending on the mode you choose and the level you have. The battles will constantly increase in difficulty, accompanied by great rewards. Fight like a true warrior to hunt for your reward.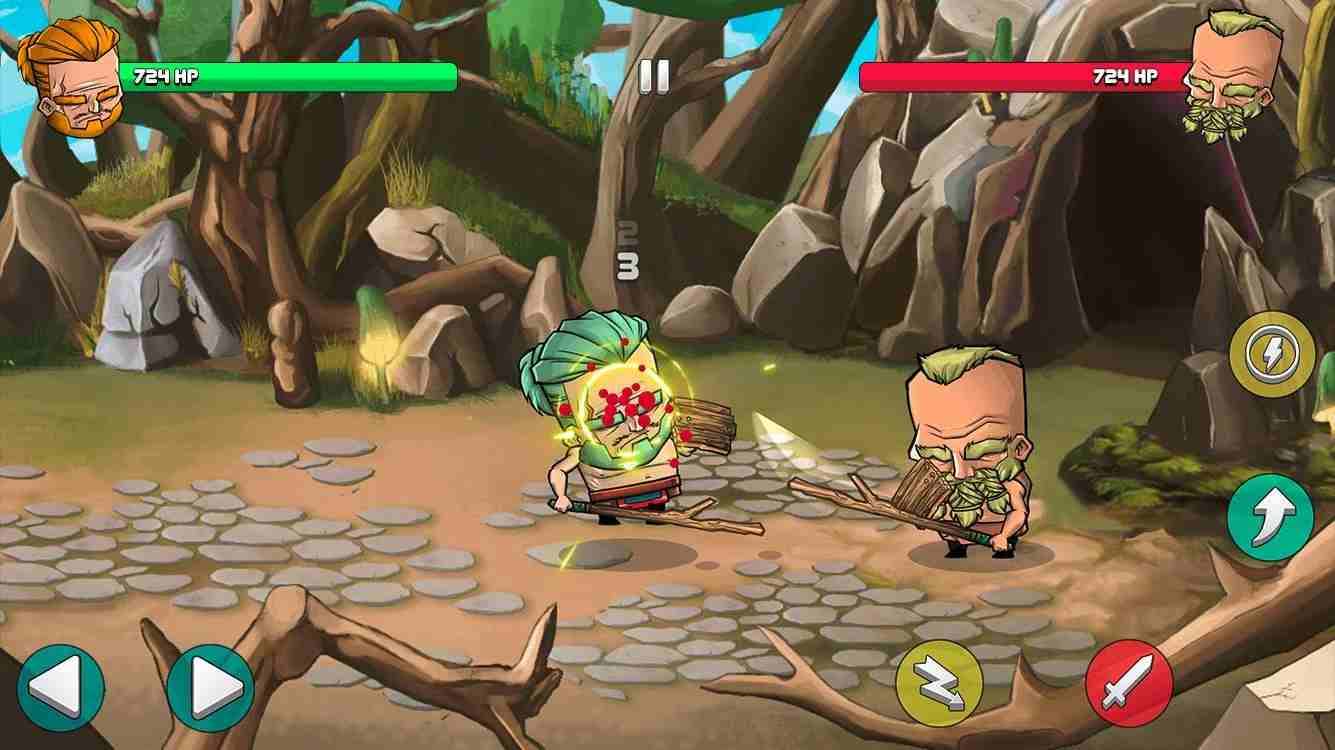 Explore several modes available
The most basic mode in this game is the campaign. It consists of hundreds of levels with increasing challenges over time. In each level, you have to defeat a certain enemy to unlock a new level. Just like that, you will have an action-adventure journey full of surprises. Besides, you will follow the story progression to discover many new contents. After some stages, you still have to encounter bosses – difficult levels but with super attractive rewards. Your goal is to get up to 3 stars to get the maximum reward.
Besides, the game also has a PvP mode – where you will fight with your friends in a 1v1 arena. Your goal is of course to defeat your enemies and earn promotion points on the leaderboard. If you are confident with your skills, you can also participate in Survival mode. Every day the game will give you one entry into this survival tower. If you want more turns, you have to pay for diamonds. Moreover, this is an arena for multiplayer. You must defeat many enemies continuously to have a chance to earn a huge fortune in the tower.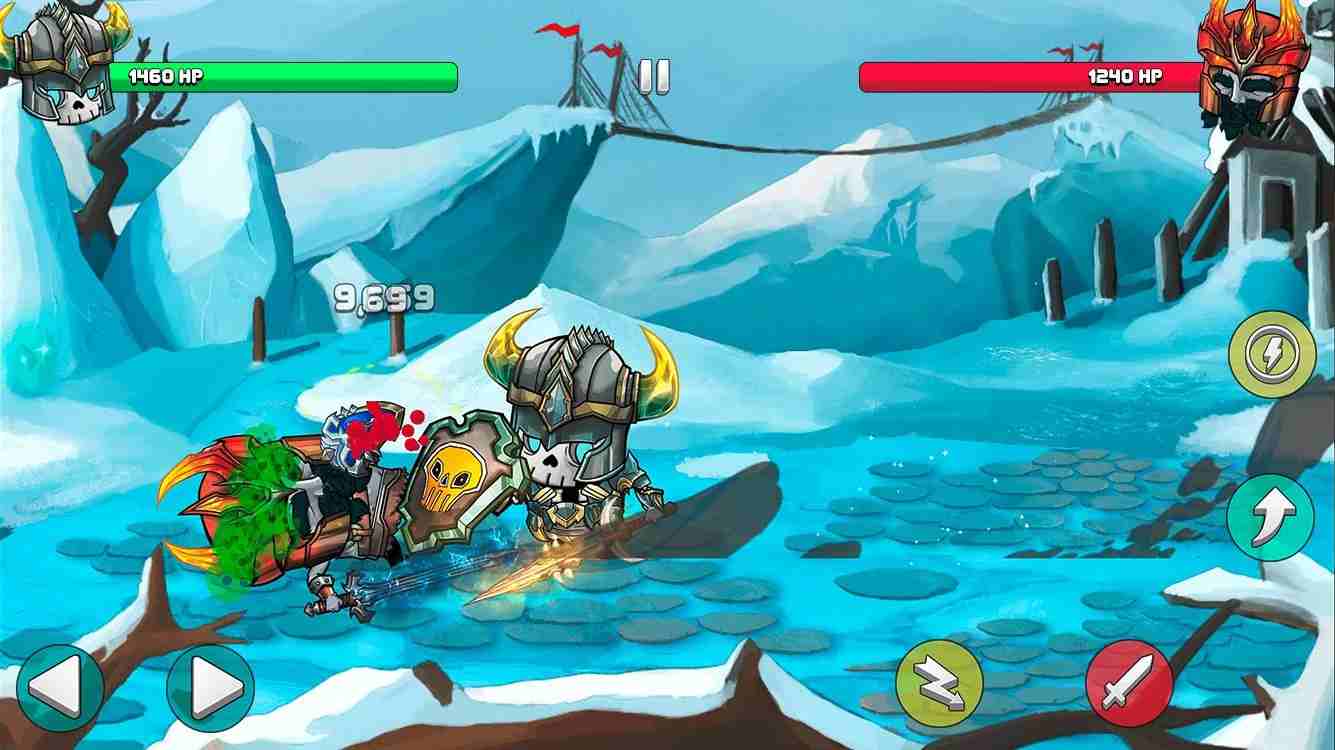 Join the arena
Entering the arena of Tiny Gladiators , you have only one goal – defeat your opponent before he does it to you. To act, you just need to practice basic operations. That is to move (use left and right arrows), attack, jump, and use special skills. Special skills will need a certain time to cool down. While normal attacks will not be limited. You need to combine these skills together to create effective action combos.
Besides, you can't just be a warrior who only knows how to attack. You also have to know the tactical element to gain an advantage against all enemies. Besides attacking, learn to defend by moving skillfully. Moreover, you need to know how to use skills at the right time to optimize damage efficiency. You can tell the enemy's situation based on his HP bar. Use this point to choose the right time to attack. In particular, you need to upgrade your hero if you want to keep the advantage.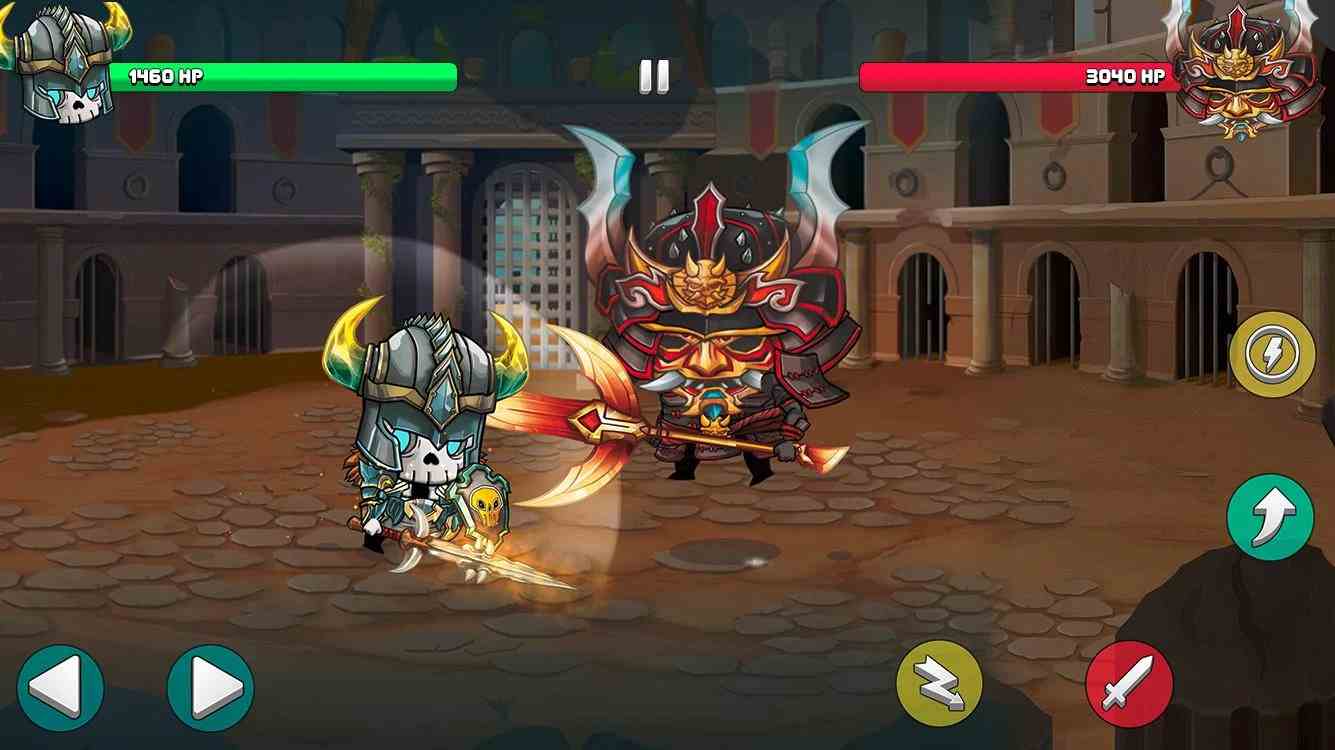 Upgrade your hero
The upgrade process takes place at the same time as your battle journey. Whenever you get a bonus, go to the store to buy the necessary equipment for the hero. There are 3 types of equipment, including helmets, armor, and weapons. Each category will include dozens of different options to choose from. The choice of equipment is also quite important because it helps to improve the hero's overall Power stat. This stat is not only dependent on the weapon type and is also affected by the armor stat. Besides, upgrade your hero and equipment to further improve this stat.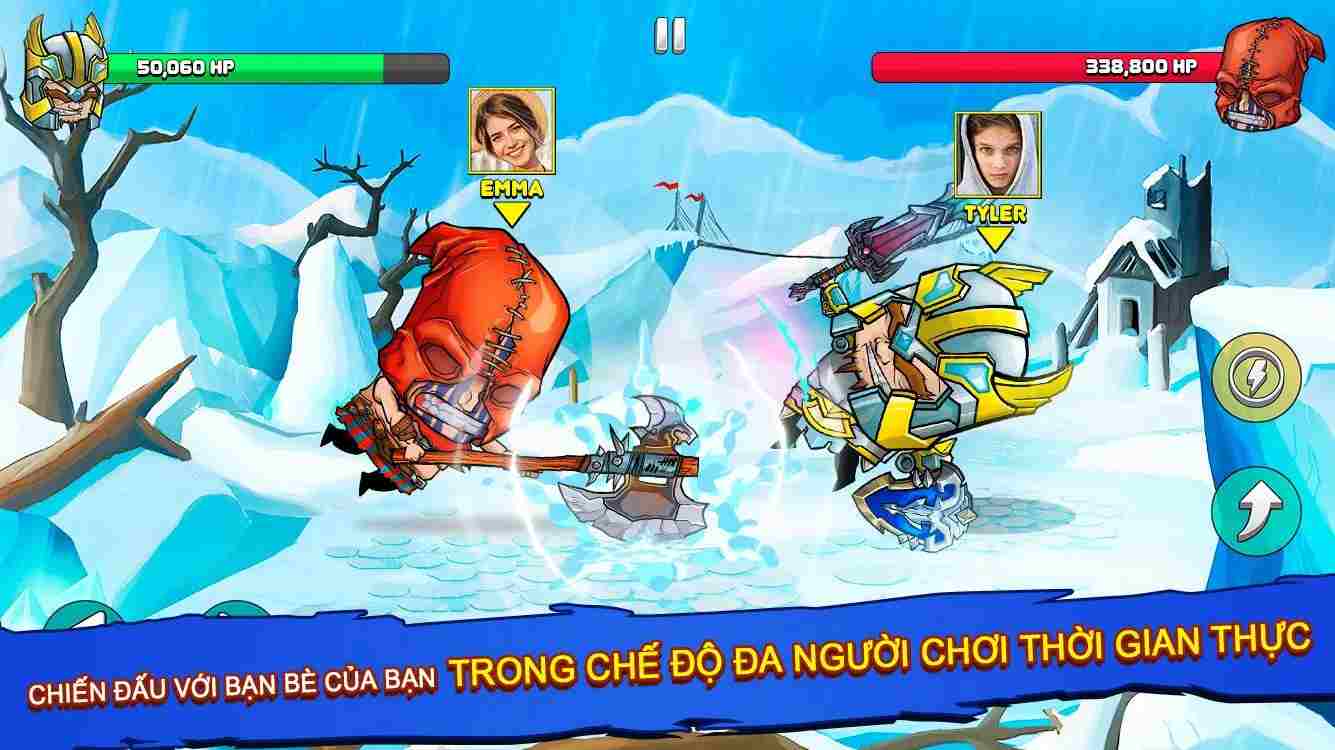 Funny pictures, bright background
The game will bring you very funny fighting battles. That humor comes from the character design style. Most of the heroes and enemies in the game are tiny characters. But they look pretty cool when equipped with decent armor, helmets, and weapons. Besides, the movements of the characters are also very smooth. You will feel it when impersonating the hero and deploying each skill. The battlefield context changes through the levels, bringing the necessary freshness.
MOD Feature of Tiny Gladiators
MOD Menu
Unlimited money
Unlimited gems
Unlimited souls
max level
So if you love Tiny Gladiators, don't hesitate to download the game to your phone. You will find here the best fighting games both offline and online. Show your skills in each match to conquer all enemies. Your reward is a diamond chest and many other valuable items. Moreover, don't miss the chance to rank up and challenge your friends.