Truck Simulator: Ultimate is an interesting combination of the tycoon genre and truck driving simulation. It has attracted more than 300 million players globally, and this number is enough to prove its appeal. This game really took the driving simulator to the next level, giving you the feeling of a real truck driver. You can drive heavy vehicles with just virtual buttons on the screen, but still, easily feel its weight. Besides, you will not only drive for fun but also run a transportation company. Your task is to run the company, upgrade, expand, manage employees and of course, make a profit.
Download Truck Simulator: Ultimate – Drive and run your transport company
It can be said, Truck Simulator: Ultimate is one of the best driving simulator games on the phone. It is built extremely well in terms of both the mission system and the image and control mechanism. You will feel it when entering the game world. There are two main modes for you, including Career and Online. Online mode allows you to connect with many other players during missions. This is the new mode loved by many gamers. If you want to play immediately while offline, the quests in the career mode should be enough to interest you. What you need to do is drive, run the company and generate revenue to upgrade and unlock trucks.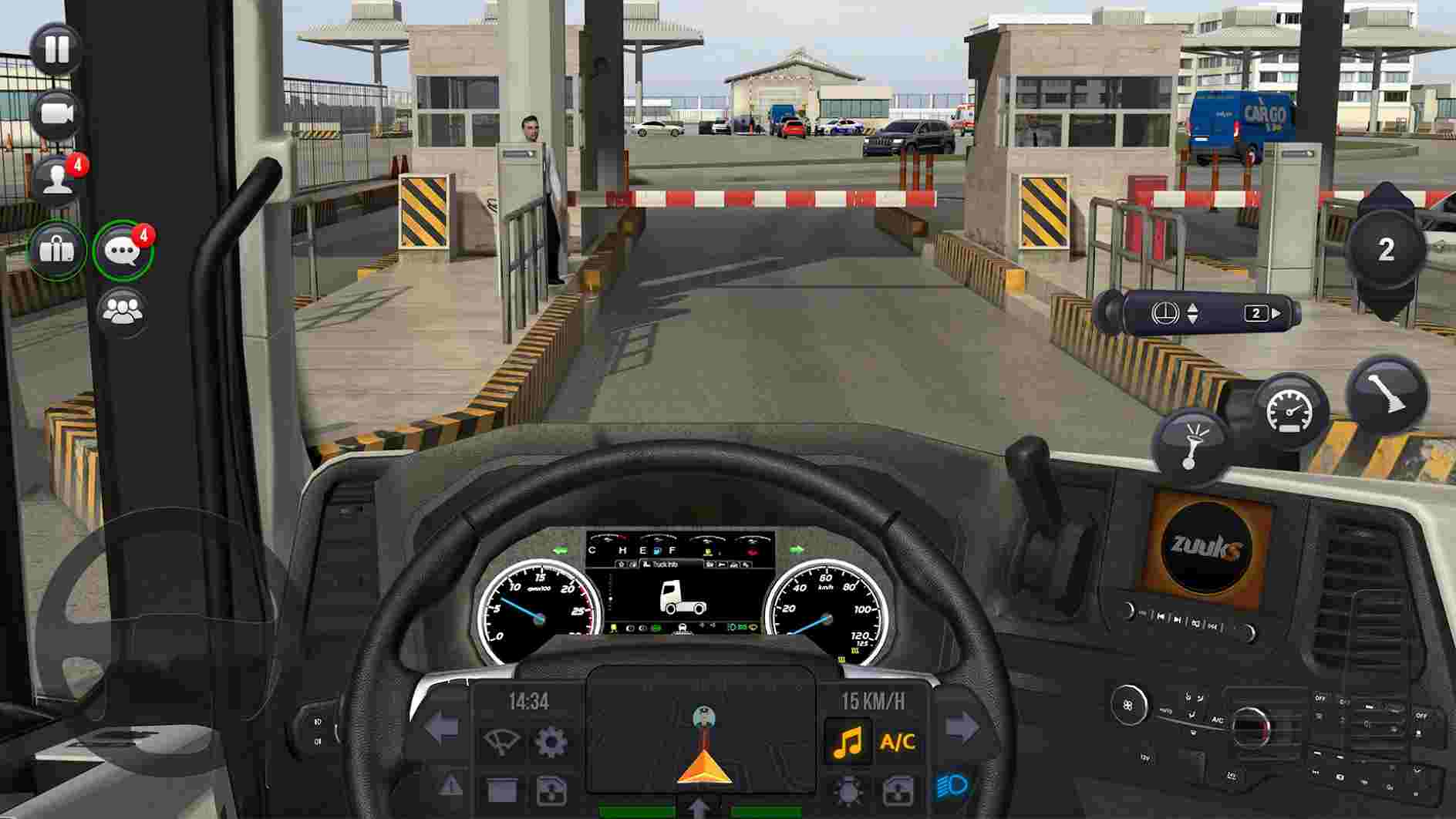 Manage your company your way
At the beginning of the game, you will begin the basic steps to establishing a transportation company. You will choose the country name, company name, and logo design. Next, you will enter the gaming world and start your career as the CEO of the company. Your task is to build offices, hire employees, allocate work, receive orders, deliver goods, and much more. You can even participate in freight stock auctions for a high profit. Your ultimate goal is to build your dream truck fleet with a bunch of employees, trucks, and modern facilities. They will help you generate profits to run a potential transportation empire.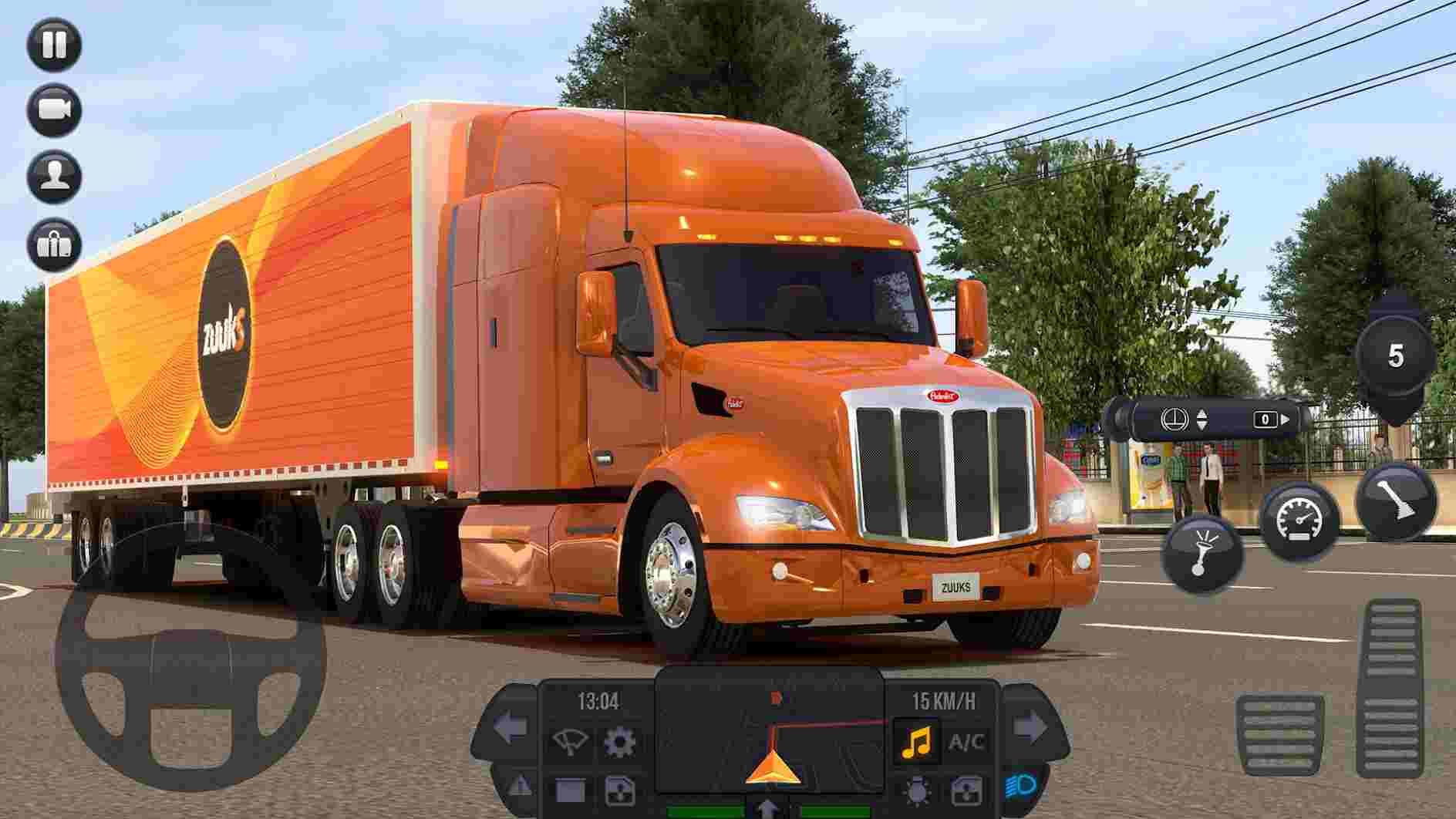 The most realistic driving missions
Even though you are a CEO, you will be involved in truck loading tasks on your own. Choose your favorite vehicle from over 32 trucks available in the game. You will then drive it from the starting point and possibly travel through more than 100 different cities to reach the delivery point. Along the way, you will have the opportunity to test the feeling of a real truck driver. You will face many challenges such as oncoming traffic, bad weather, traffic signals, and many more. From the first or third-person perspective, you can feel the incredible authenticity of your shipping journey.
Regarding the control mechanism of Truck Simulator: Ultimate , it is quite intuitive and accessible. You just use a virtual steering wheel in the left corner of the screen to navigate the car and press the accelerator and brake to control the speed. But to drive long distances, you must master these maneuvers and combine them together to drive safely. Remember to stop when you meet a red light, don't drive over the speed limit, don't collide with traffic on the road, and pay a toll every time you pass a highway toll station. You can also stop to rest at some stations, driving in rain, snow, and thunder. Everything happens like in real life.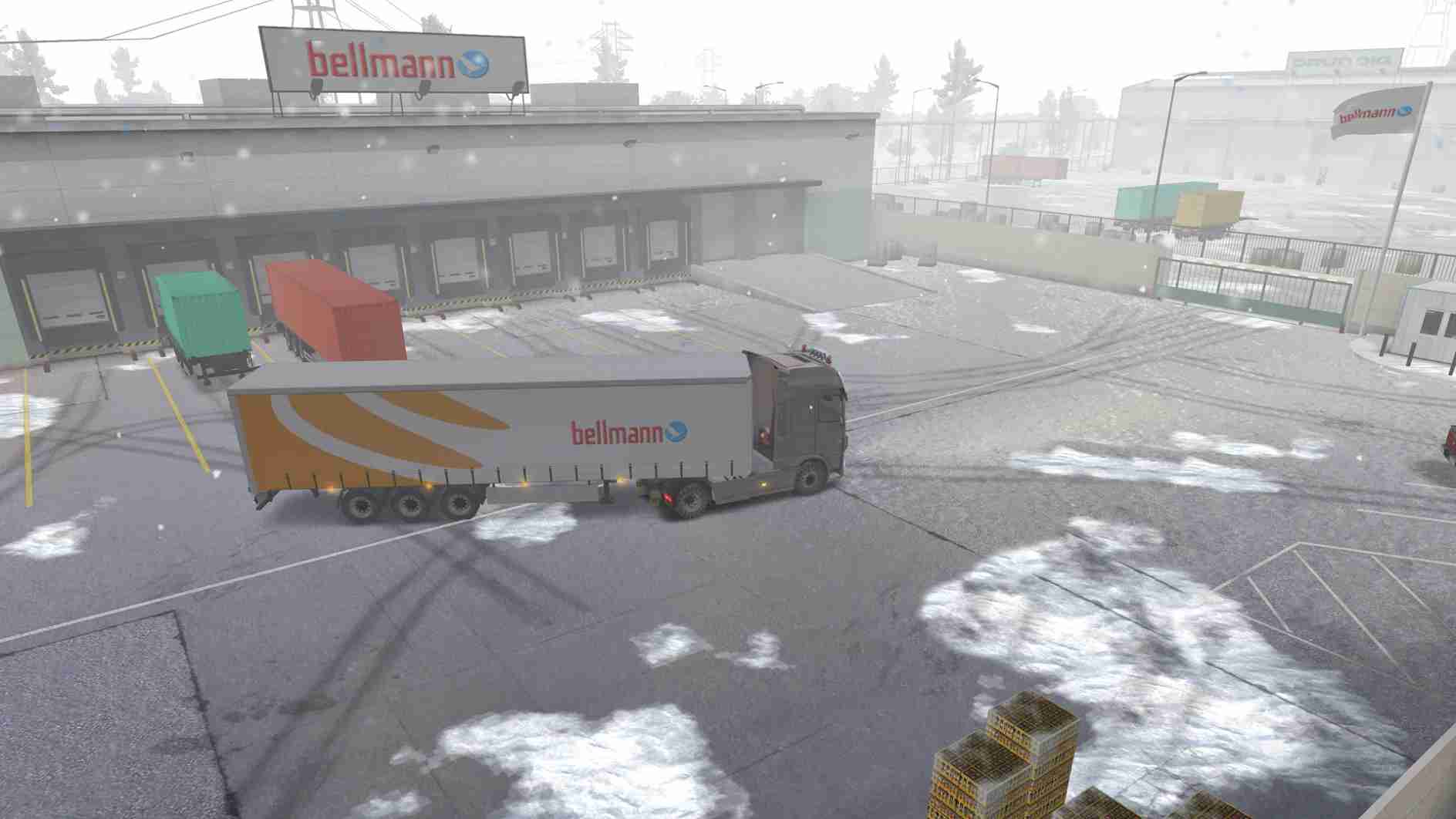 Explore the rich truck system
The game brings you more than 32 amazing trucks from America and Europe. Each car is meticulously designed from the outside appearance to the interior and even the engine sound. Besides, each car has important stats like power, speed, fuel, and more. You can upgrade them to improve the capacity of your favorite trucks. Available trucks also allow you to customize lights, horns, paint colors, and more. There are some used cars that are cheap but also very epic. So you will have a garage full of the best trucks on the planet.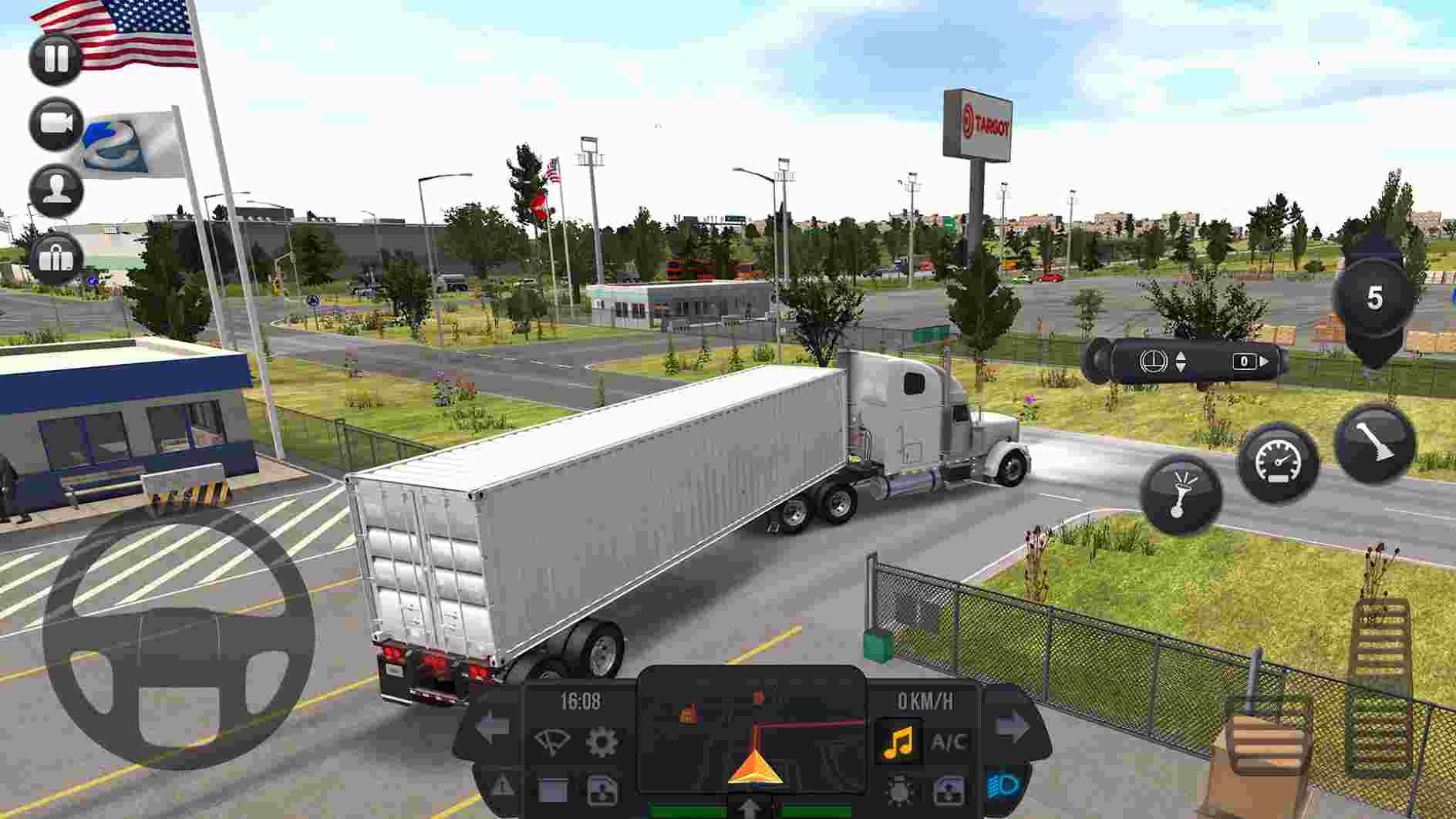 High-quality 3D graphics platform
Graphics are one of the important highlights of this game. It possesses high-end 3D graphics, which realistically depict every image in the game. Large trucks look massive and modern like the real thing. They also feature realistic engine sounds, car horns, and detailed cockpits. The virtual world context in the game is also very detailed, including many large buildings, buildings, roads, vehicles… The weather changes flexibly depending on the task. Everything is very neat and contributes to the resounding success of this game.
MOD Feature of Truck Simulator: Ultimate
Mod Menu
Unlimited Money
Unlocked Premium
Unlocked Car
VIP
So if you love a driving experience, Truck Simulator: Ultimate is the best choice to play on mobile. It will give you the most realistic truck driving experience ever with intuitive controls, a detailed cockpit, and a realistic environment. Come here to discover your favorite truck models and drive them in cargo transport missions. You can even build a fleet of transports here.