If you have never tried driving in the snow, you should try XTrem SnowBike right away. This is a snow racing simulation game that has attracted millions of players. It promises to make you satisfied with exciting races right on the phone screen. It has many modes with different rules for you to refresh your experience. Besides, it brings motorcycles and even skateboards. You'll also find long-running snow tracks with plenty of challenges. It's a place where you can show your racing talent. Don't forget to invite more friends to the race.
Download XTrem SnowBike – Participate in snow races
If the usual car or motorcycle racing games bore you, then XTrem SnowBike is the perfect alternative. It brings a new theme – racing in the snow and simulates the tracks in 3D graphics. so you will find here new and unprecedented races. You will know how racing in the snow will be different from racing on the highway or on rough terrain. Of course, there are dozens of different challenges waiting for you on the track. Moreover, you will have to compete with the rigorous pursuit of the top racers.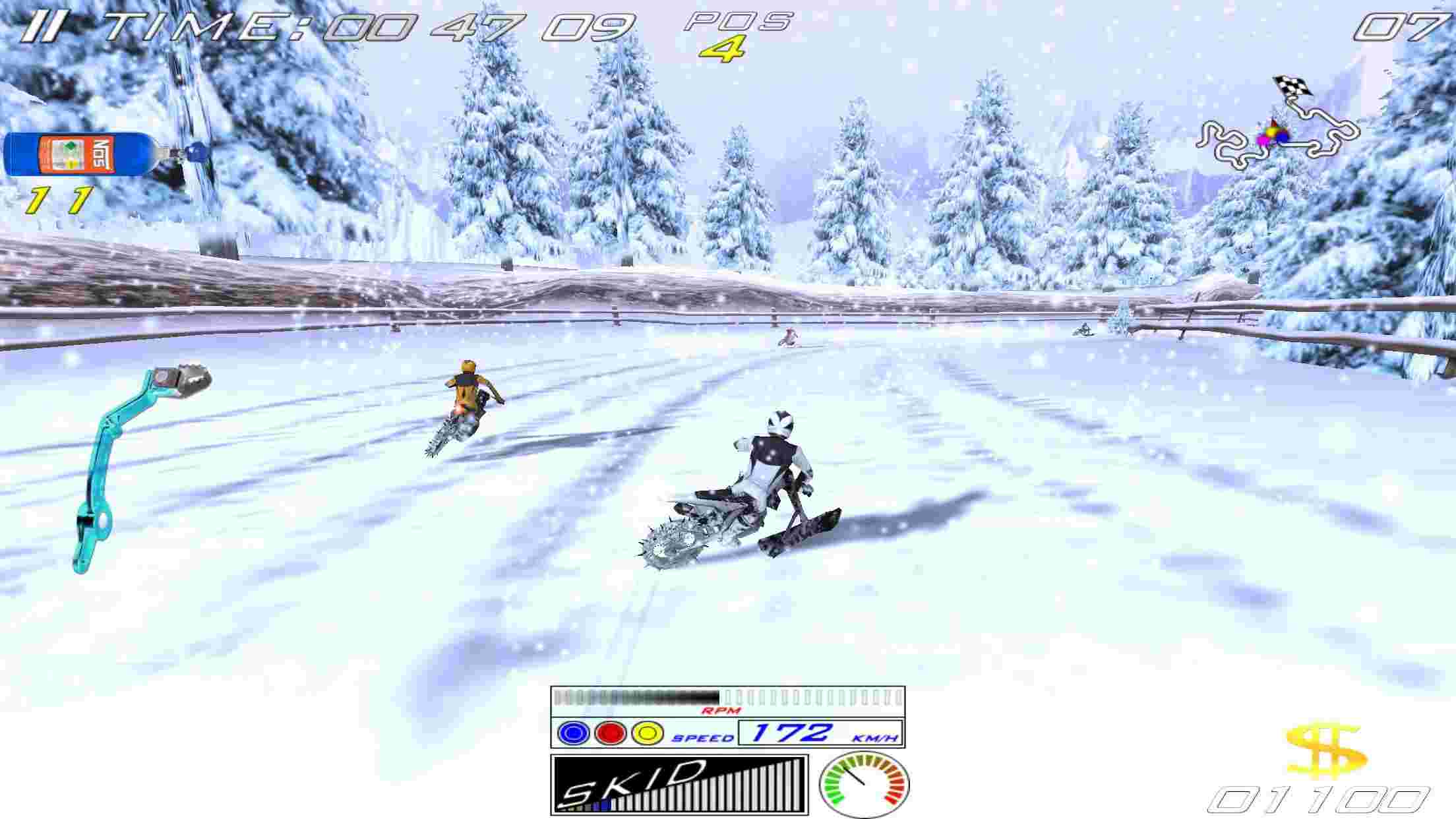 Explore the tracks in multiple modes
This game currently has up to 6 game modes, including Career, Discover, Duel, Time Attack, Fight, and Giant Jump. Each mode consists of a series of different missions, bringing you to the actual races with separate rules. For example, in Career mode, you will experience many challenges from easy to difficult. Start with simple racing when you are an amateur, then you will finish your career after overcoming the craziest challenges. And you will become a professional snow car racer. And what is more interesting?
Besides, Duel mode allows you to compete with another racer. It could be anyone randomly arranged from the game system. Or in Time Attack mode, you will have to race against the clock. Your mission is to drive as fast as you can to reach the record milestones. The rest of the modes are equally interesting. Thereby, the game offers dozens of races with attractive rewards. It also challenges you in an achievement race with others. Make an effort to climb to the top of the leaderboard.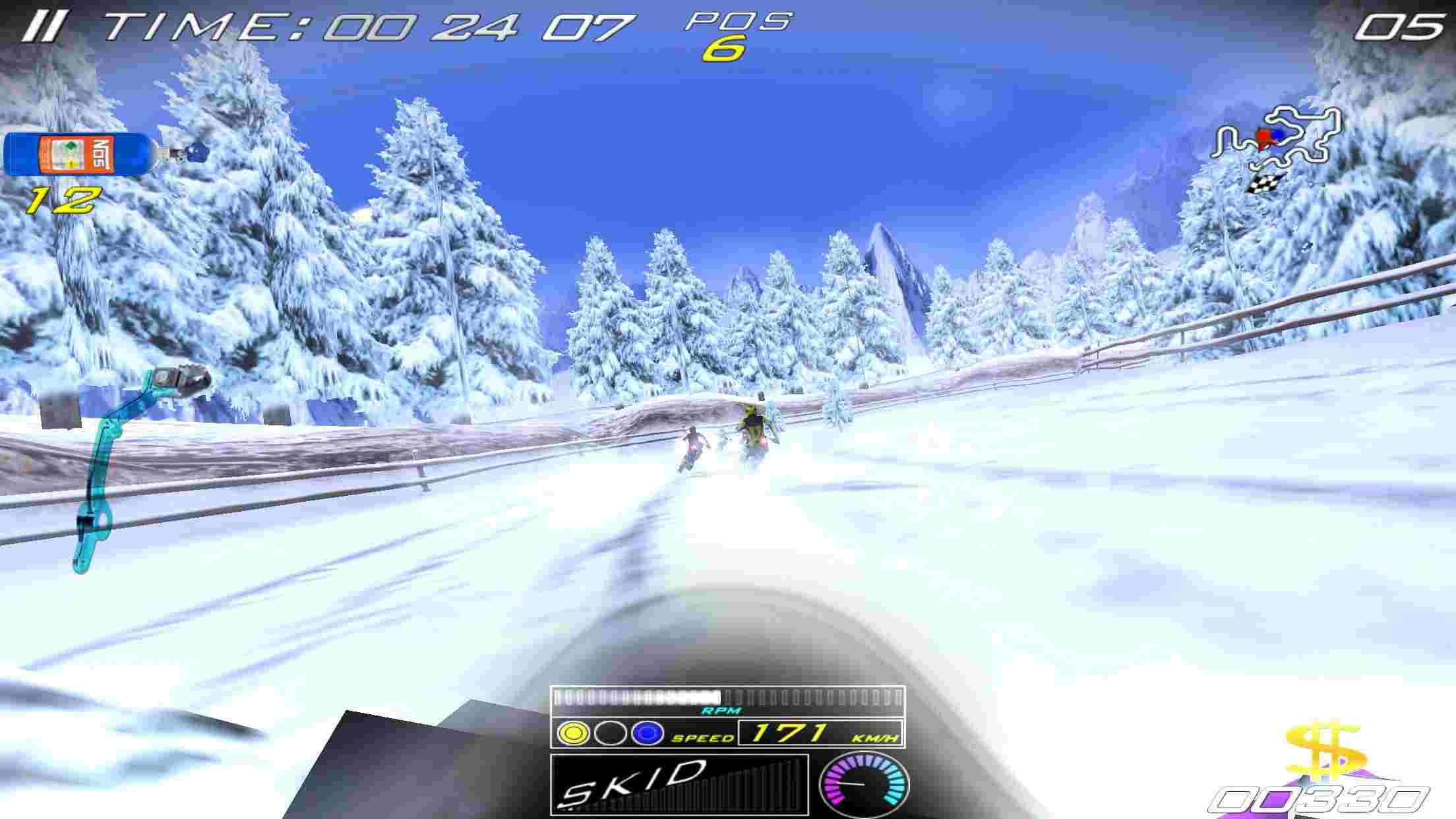 Simple yet addictive driving mechanics
Racing in XTrem SnowBike is quite simple. It only includes 3 main operations, including navigating the car to the left and right and using the brake. You can choose to navigate by tilting the screen or using the left/right arrows. On the track, you must combine these maneuvers properly to race as fast as possible. Challenges can affect your speed. It could be heavy snow, weather conditions, or trees along the way. You also need to learn how to deal with them.
After all, your goal on the track is to race as fast as possible, dodge obstacles, and outdo others. If you ensure these factors, you will easily conquer every race. But to do that, you need to go through a long period of practice. Career mode is the best place to train through challenges of increasing difficulty. When you are confident enough with your racing talent, try the duel mode. You will have the opportunity to compete with friends, thereby earning promotion points and more attractive bonuses.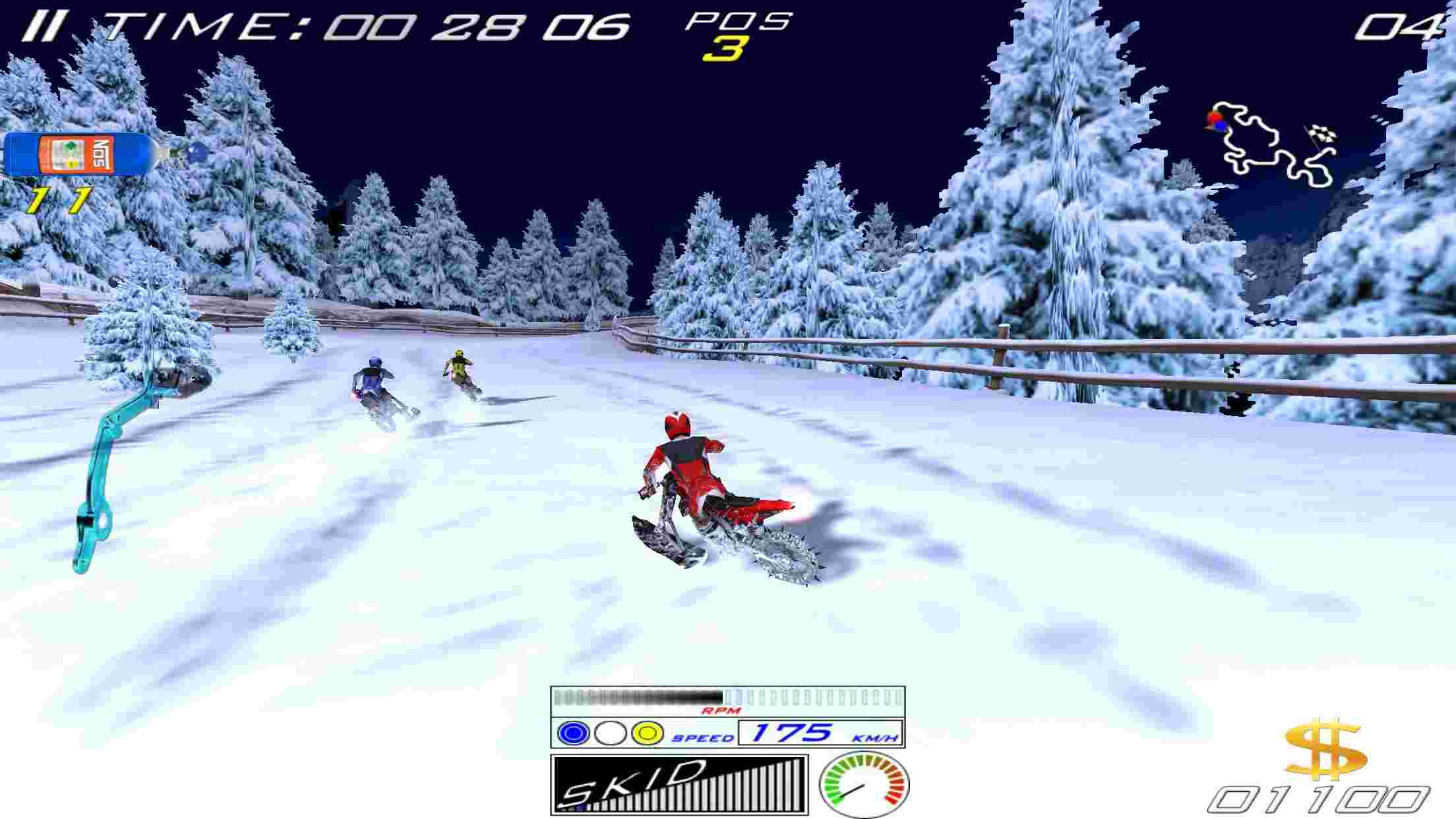 A unique collection in store
In the game's store, you'll find lots of cool stuff, including new cars, new skins, and more. The game gives you cool motorcycles to drive in the snow. It even has skis and specialized vehicles running on this type of terrain. Don't forget to upgrade vehicles to improve their attributes. Furthermore, you can unlock new outfits to customize your racer. New things will get you excited about the new track.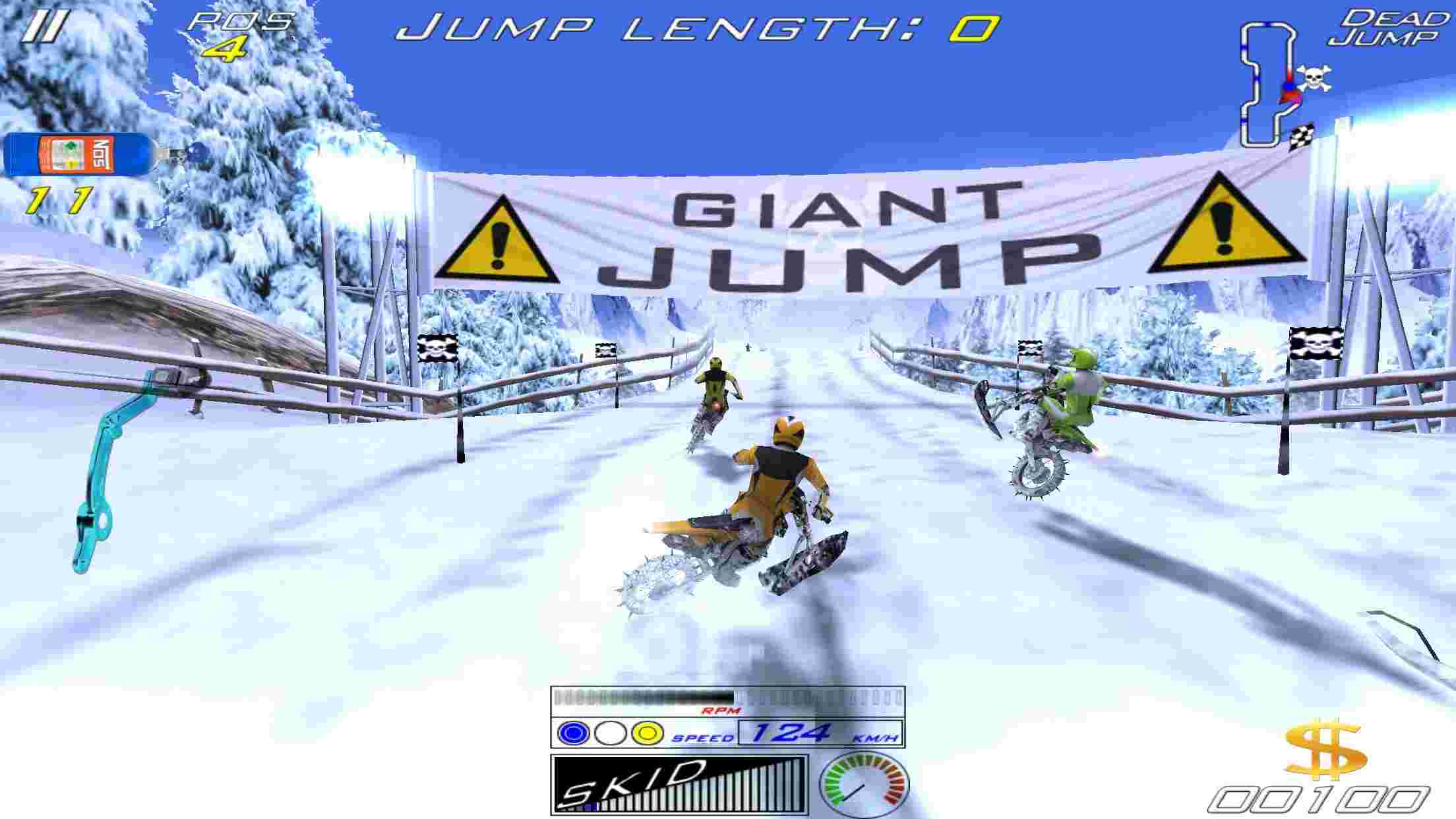 Enjoy the realistic racing environment
This game offers well-designed race tracks on 3D graphics. It simulates the racing environment in snow-covered areas. The pure white color of snow will give you a cool feeling. But the fierce competition on the track will help you balance your body temperature. Besides, the engine sound from the motorcycle makes the race even more exciting. Environmental factors such as rain, snow, wind, etc. are equally realistic.
So if you don't mind racing in the snow, then come to XTrem SnowBike. This is the place where you can unleash your racing skills in a cool snowy environment. This racing feeling is definitely different when you are sitting in a car and walking on the highways, isn't it? But it's just as thrilling as regular races. You have to work hard to conquer every track and surpass your opponents.