Back in this sequel, Xtreme Drift 2 promises to bring you many new surprises. It is an epic and well-rounded racing game in every way and is free to play on phones. Join the game, you can race day and night on the big streets to assert your skills. You will have the opportunity to drive dozens of powerful cars and design your own cars with hundreds of different options available in the garage. Moreover, there are up to 4 different racing modes and many missions with attractive rewards. Don't miss any tracks to hunt for worthy loot and use them to unlock and upgrade unlimited. The most thrilling races are waiting for you to discover, join them now.
Download Xtreme Drift 2 – Racing in the modern underground city
Among the racing games on mobile, Xtreme Drift 2 is always one of the most loved names. In this second part, the racing game from the publisher Xtreme Games Studio is improved a lot. As a result, it offers new tracks integrated into the modern city, new cars with powerful engine sounds, and many new items to customize the car. So you can continue your racing career here with many new challenges like never before. This is also a playground for you to freely feel the speed and smoke of the car. There are not too many barriers such as traffic or obstacles to hinder your passion.
Discover addictive driving mechanics
This game offers more than 10 tracks and 4 racing modes including Drift, Race, Freestyle, and Multiplay. Each mode has its own unique missions for you with many attractive rewards. Drift mode is a place dedicated to the Drift skill. It will challenge your skills as this is the hardest skill in the racing genre. If you prefer a softer and more relaxing experience, play in Freestyle mode. It's a place where you can drive freely without being bound by quests or achievements. In addition, Race and Multiplay modes are the two most popular locations. You can race against many other opponents on the most dramatic speed tracks there.
Besides the aforementioned modes, the game also has some other attractive missions, especially chasing the police. To complete these missions, you need to train the driving mechanics. You need to master car navigation through the two arrows left and right on the left side of the screen. At the same time, you need to know how to control the vehicle's speed through the accelerator pedal, handbrake, and wheel brake. You can also use nitro for a surprise boost. In addition, the game gives you two perspectives, first and third. On the track, combine actions to overcome all opponents and win.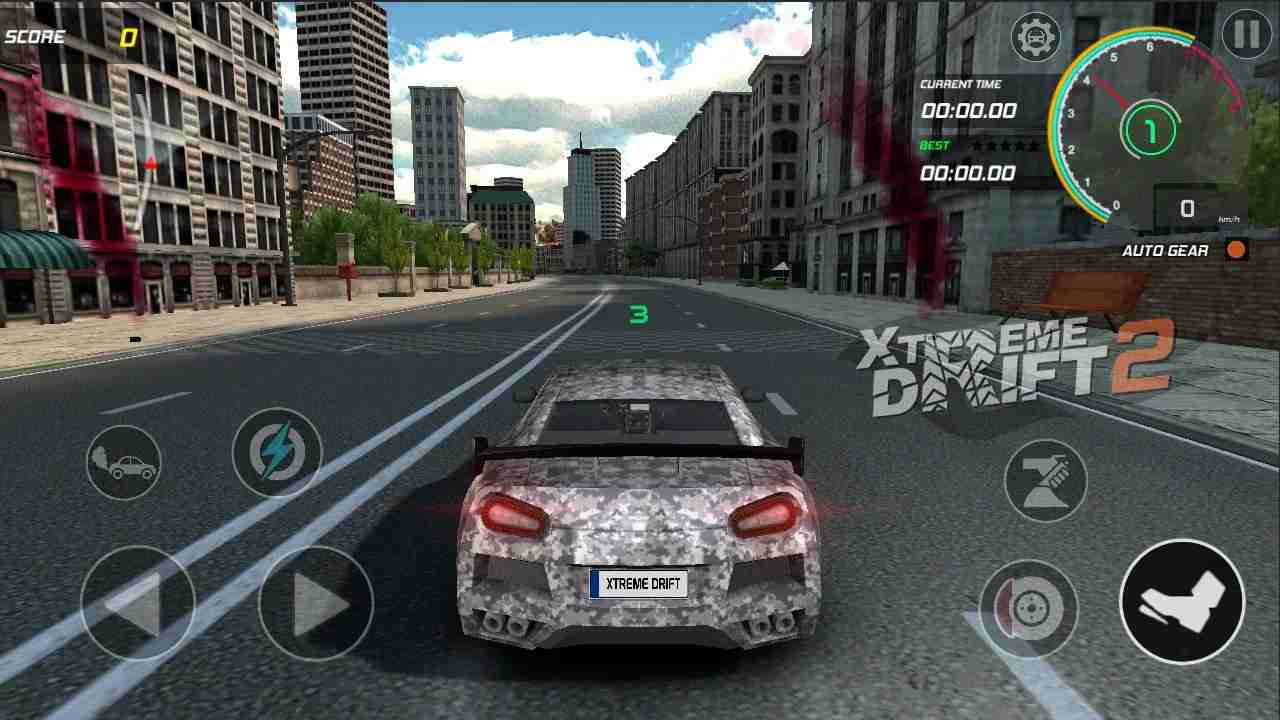 Unlock and customize racing cars
You can find in Xtreme Drift 2 new cars like never before in its beginning. In fact, there are a total of more than 30 models with distinct engine looks and sounds. You can unlock a new car with a bonus and will have an unlimited chance to customize it. Thanks to that, the game allows you to express your creativity to freely design cars according to your preferences. It provides a large garage with the necessary tools for you to do it. These include the following categories:
Interior: In this category, you'll find a wide range of customizations in paint colors, patterns, glass, wheels, rims, decals, and more. Just tap on each category and choose your favorite colors and patterns. The game also allows you to choose the color level. As for the pattern, there are dozens of icon templates, stickers, images… You can even change the color of the smoke, the color of the windshield, the wheel pattern, the style of the rear end, the bodywork, and more.
Engine: Customizations on the car engine include effects related to the turbo, braking system, chassis, and power… They will change the speed, acceleration, and many other indicators of the vehicle. So you can go through the engine customizations to improve your car. Want faster speed for better racing? Find the right vehicle upgrade solution.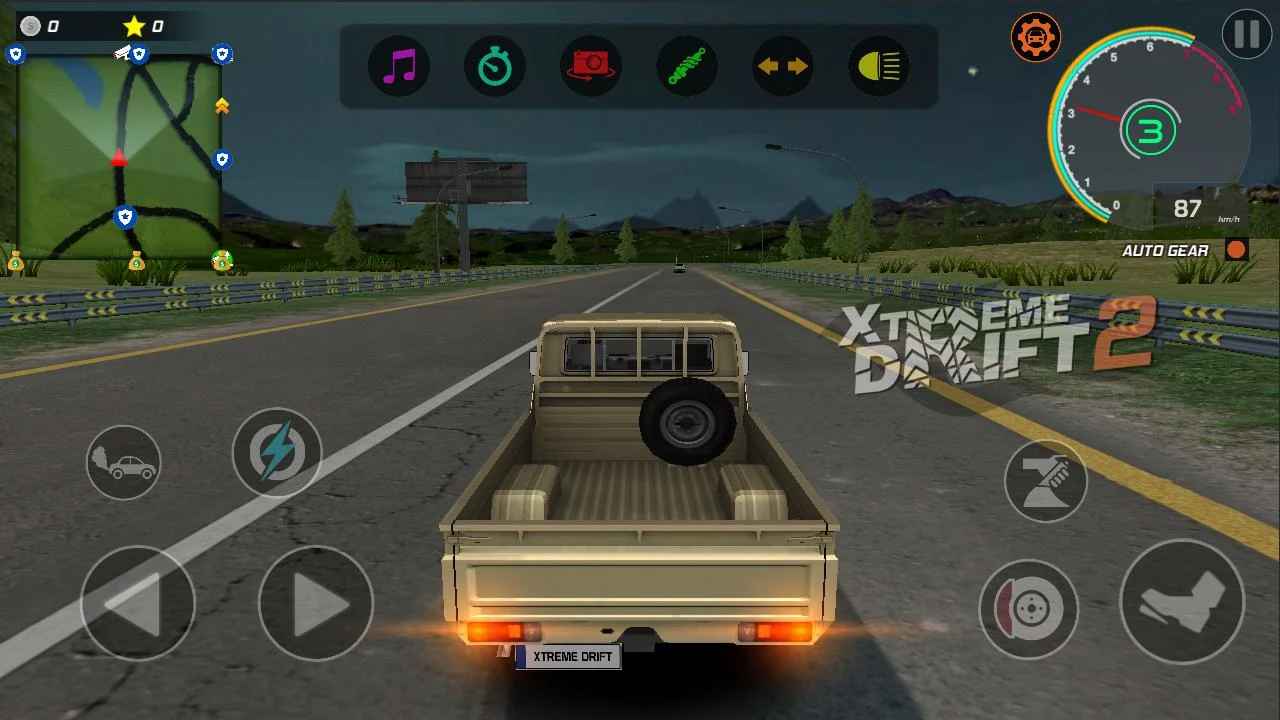 Realistic sound, detailed picture
The strength of this game is not only in the gameplay but also in the graphics. It is built on high-end 3D graphics and high-quality sound. As a result, you will see flashy cars with sharp and realistic appearance. They also have a powerful engine sound when you drive them on the track. Real-life-inspired city scenes also contribute to a realistic racing experience. The effect of car smoke, collision, and vibration of the car is also very vivid.
MOD Feature of Xtreme Drift 2
So, will Xtreme Drift 2 satisfy you? Download this game to your phone to try out the most dramatic race tracks. What's better than driving your own designed racing cars? Show your creativity to design super cool cars to conquer every track.