Blackmoor 2 is an arcade platformer-style action game that blends classic and modern. This game will bring you into the endless battle journey of heroes in war with darkness. The simple and responsive action mechanism provides a thrilling yet pleasant fighting feeling. Besides, there are more than 10 heroes to take turns role-playing through the levels. This game also has many modes from single to multiplayer. Thanks to that, you can co-op with friends or play solo against the server. The rich item system also helps you create unlimited upgrade strategies.
Download Blackmoor 2 – Classic platformer action game
A simple and classic game like Blackmoor 2 attracts a large number of fans. That's thanks to the well-organized storyline, fast-paced action mechanics, and diverse mode system. Despite its small size, this game packs a lot of what you need to find for an action game. Entering the game, you are a hero summoned by the ancient magician. Your mission is to protect the world from the forces of darkness rising from the ground. This is a long war and contains many mysteries.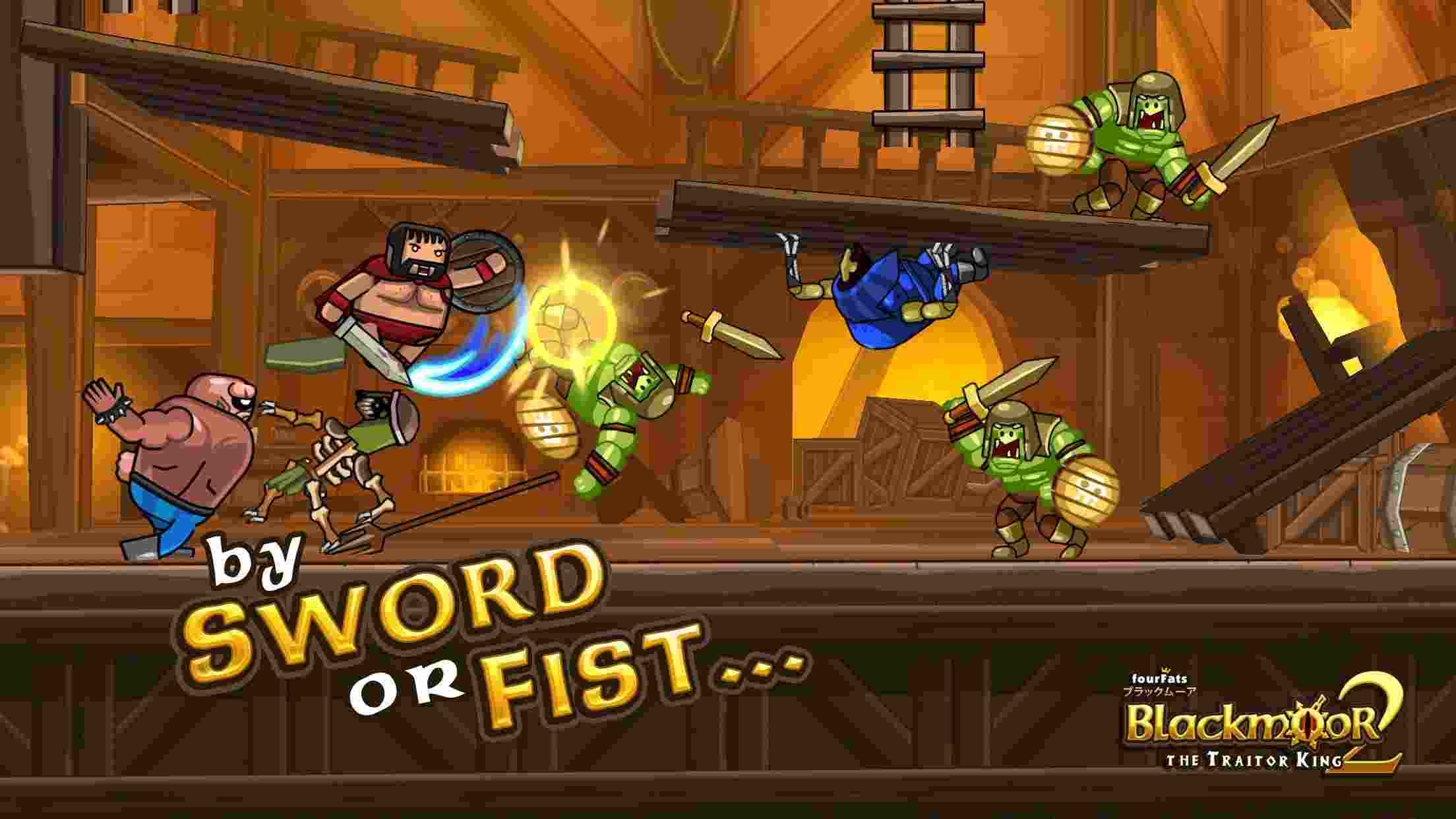 Join the endless war
As a hero, you will have a long journey with encounters. With platformer mechanics, your journey takes place on a horizontal screen and scrolls continuously from left to right. Enemies appear on the screen one by one, and you need to destroy them all to move forward. To act, you need to learn how to combine virtual buttons together. Specifically, there is a joystick button on the left side (to navigate the hero), an arrow button (to jump), and a sword (to attack). Let's combine them together to move forward, backward, attack, and defend flexibly.
The hero's journey takes place in an ancient setting with a detailed environment. Therefore, each item and detail on the screen has a certain meaning. For example, ladders are for climbing to higher floors, oil tanks can cause explosions, etc. Besides, you need to pay attention to secret organs to avoid traps of arrows, fire, poison, and many other things. The further you go, the more the environment expands and there are more new points. Therefore, this battle journey is only getting more and more interesting, not boring.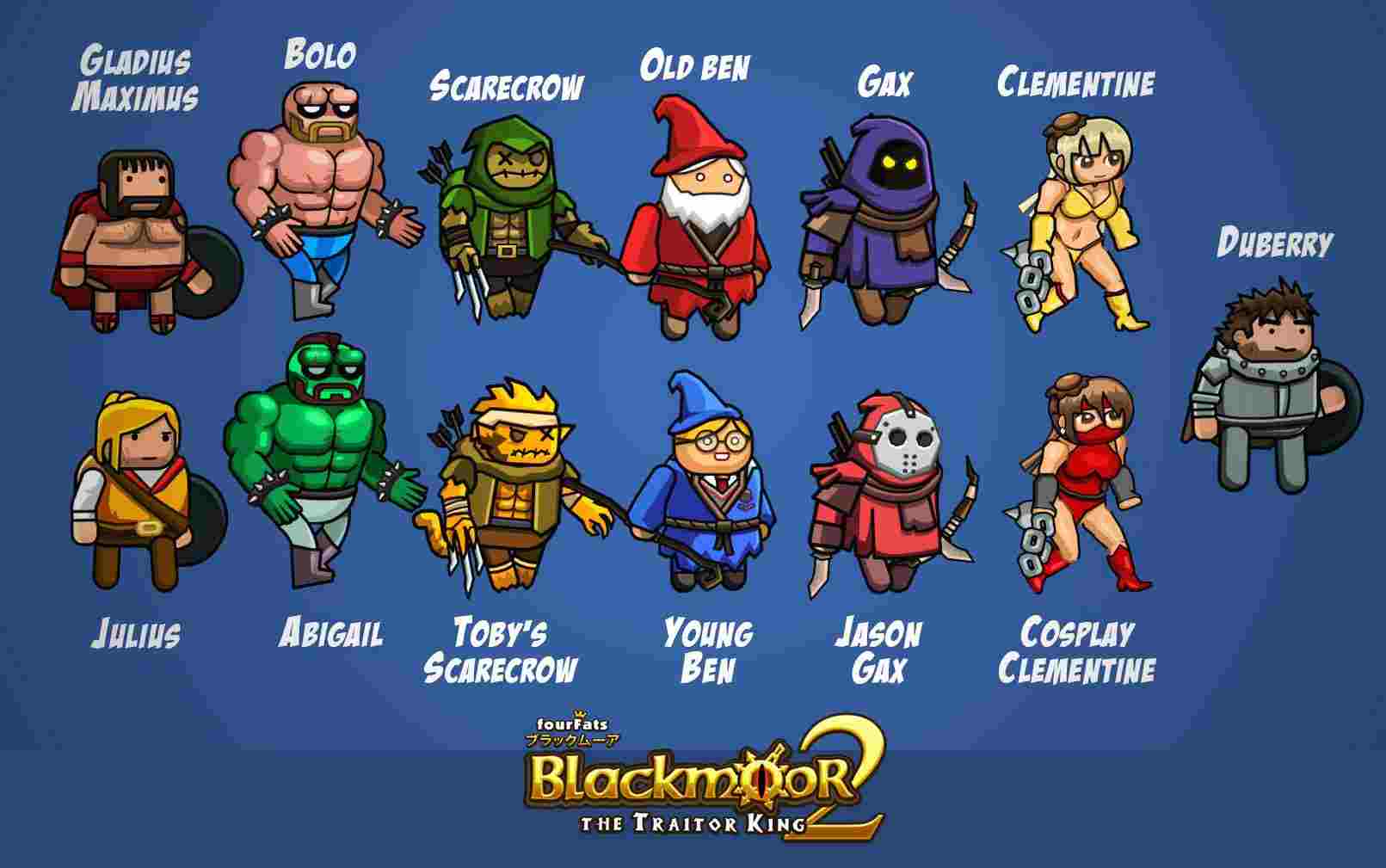 Unlock and upgrade heroes
Blackmoor 2 currently has more than 10 heroes in the library. Each hero has its own appearance and advantages. You will find a burly hero with a shield and sword, a hot and agile ninja girl, a hero like a ninja turtle, a bug, an undead, a mage, and more. Each hero has its own development direction. You can improve their power through equipment from weapons to armor, potions, and more. Explore many characters to change the style of action.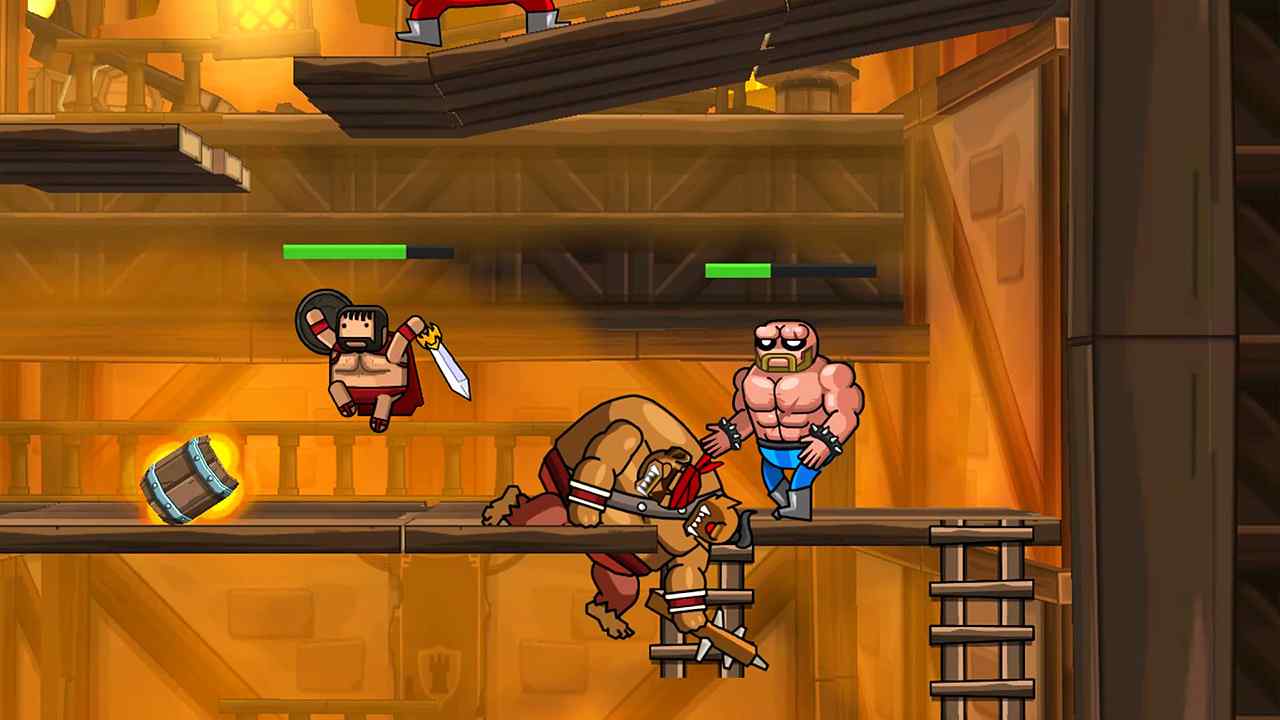 Design your map your way
This game has a pretty cool mode that you should not miss. It's a mode that allows you to design your own maps and share them with your friends. Specifically, the game will provide items such as stones, walls, stairs, traps, spikes, and enemies,… Your job is to choose the appropriate items and place them on the map. You can place items anywhere you want. This way you will decide the difficulty of the levels. If you want to challenge yourself or a friend, feel free to add as many obstacles as you can.
Explore multiple game modes
This game currently has 4 main modes, including:
Story: This mode offers battle levels as the story progresses. You can try out 10 different heroes and fight the CPU.
Dungeon: The map will change as you unlock a new chapter and dungeon. You will have the opportunity to meet more enemies and unlock many attractive rewards.
Online Multi: This mode allows you to co-op with your friends online. So, don't hesitate to invite more friends to team up and participate in super boss fighting missions.
PvP: In contrast to co-op mode, this mode lets you compete against online opponents in a 1v1 battle.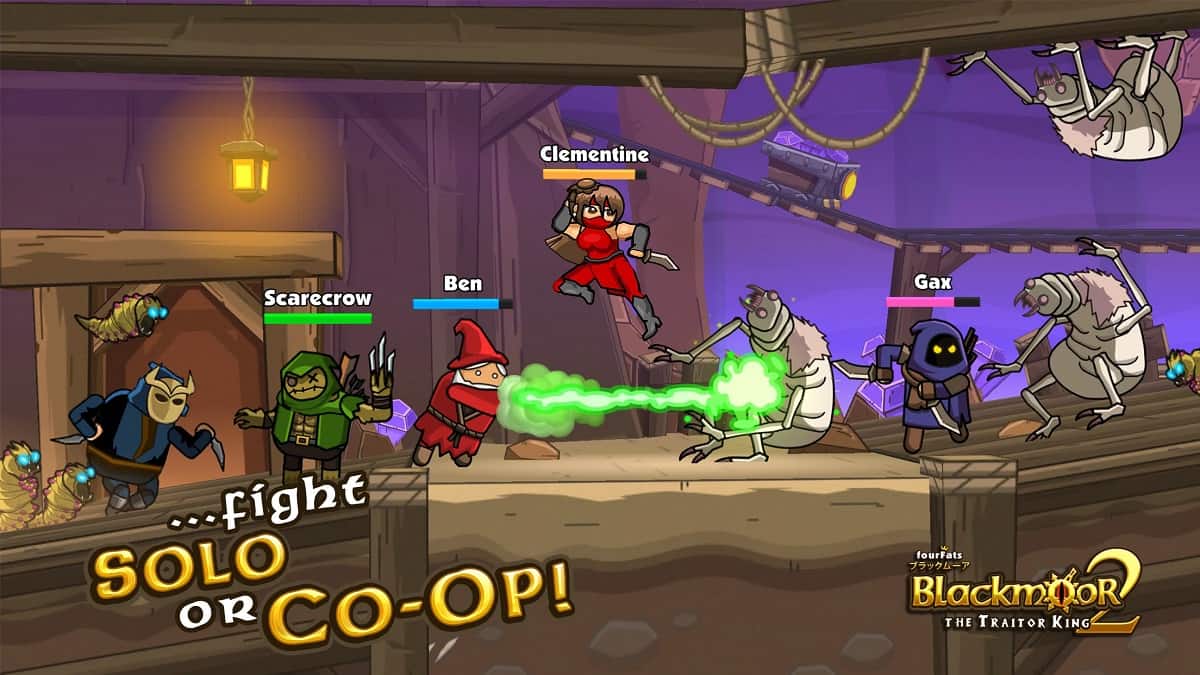 Classic design, lively sound
This game impresses with its simple design and ancient style. From the background to the color, the character image has a typical "classic" color. In particular, the appearance of the heroes is the most impressive. Each hero has a unique appearance and possesses spectacular skills. Moreover, the context and environment are also very diverse, bringing endless novelty. The sounds from the battles also contribute to the bustle of the battlefield.
MOD Feature of Blackmoor 2
Mod Menu
Unlimited money
Unlocked all characters, premium
free purchase
free shopping
So are you ready for the ancient wars in Blackmoor 2? Get ready to be the hero and defeat the enemies from the dungeon. A variety of enemies from skeletons to demons, magicians, and insects are waiting for you. Now is the time to defeat them, conquer dungeons and claim glory.