Dead Effect 2 is the sequel to the hit sci-fi shooting game, Dead Effect. It will follow the events of the first part and retain the typical sci-fi setting. But the situation is different now, your spaceship is facing a bigger threat. You have to plunge into a new survival adventure with a harder challenge than the first. So, prepare your guns and bullets to survive on the ship surrounded by zombies. Many new enemies will refresh waiting for you to discover. Moreover, tons of weapons, equipment, and accessories are always available to you.
Download Dead Effect 2 – Role-play and survival on a zombie ship
In the previous part, the nightmare reached the ship ESS Meridian when the mutation disaster occurred. It turns the crew into zombies and monsters without consciousness. Now, that nightmare is even bigger when the government has sent a team of special agents here. Their mission is to reach and hunt down all the people left on the ship, including zombies and survivors. Of course, you are also among those in danger. Now you have to fight against zombies, monsters, and the most advanced agents. Get ready for a crazy survival journey here.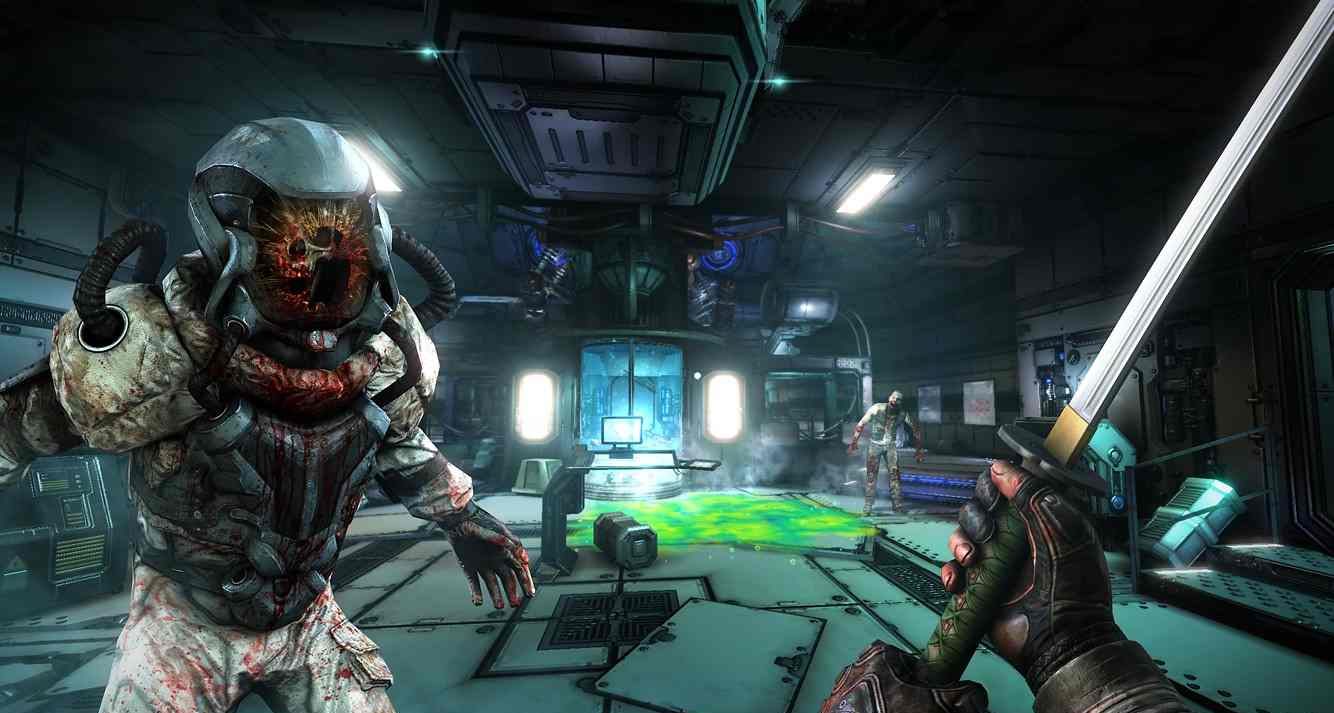 Follow the thrilling survival journey
The story of the game is best described in Story mode. It includes a dense mission system that is built according to the story progression. You will follow a lucky crew who survived the massacre on board the ship. Your next mission is to fight against the dangers to preserve your life. In addition to this mode, you can explore a number of other modes such as Survival, Infestation, and Generic Missions,… Each mode has a separate mission system to explore. Before you start, you need to choose your character and weapon.
Join the survival journey, you have to prepare yourself for the craziest shooting scenes. Enemies can randomly spawn anywhere on the ship from the cockpit area to the fuel compartment and beyond. They have many different types from normal zombies to monsters and terrible Bosses… Each type will have its own way of acting. You need to act quickly, aim accurately, and defend wisely. Besides, take advantage of the equipment on the ship to heal and strengthen.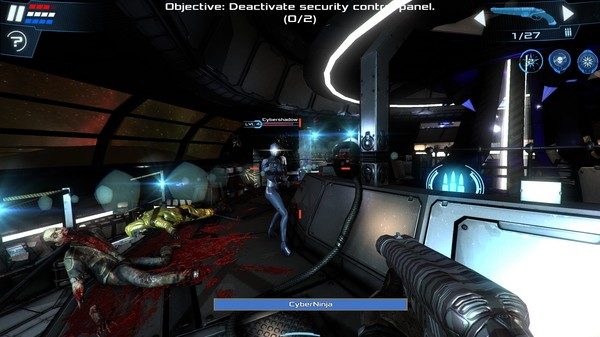 Explore the character and weapon system
Currently, Dead Effect 2 has 4 characters available for role-playing. These are Gunnar Davis, Kay Rayner, Jane Gray, and Xandria. Each character is built with its own appearance, skills, and strengths. For example, Gunnar Davis is a special agent specializing in rifles and heavy weapons. Meanwhile, Jane Gray specializes in handguns, Kay can wield long swords, and Xandria specializes in laser weapons. Choose the character that suits your action style. Then you will accompany them throughout the journey.
In addition to characters, this game also offers a variety of accessories and equipment. There are more than 100 items including hats, armor, shoes, gloves, costumes, and weapons. As for weapons, there are dozens of types including knives, shotguns, chainsaws, bows, arrows, long swords, shotguns, rifles, machine guns, stun guns, sniper rifles… You need to choose and combine the items. suitable items to upgrade heroes. Over time, new types of premium equipment will be unlocked, don't miss them to enhance your power.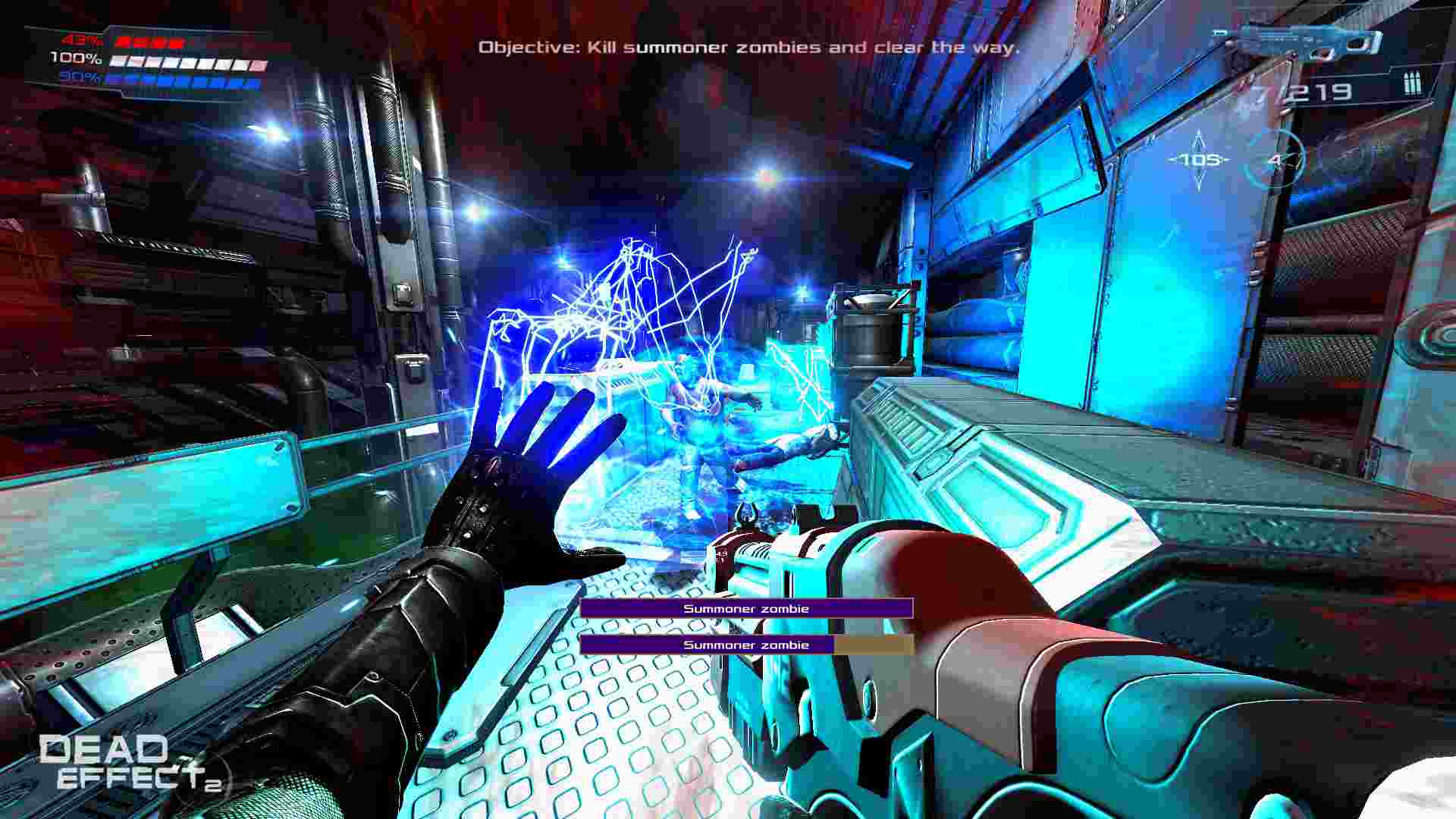 Hundreds of crazy quests
This game has a total of more than 20 hours of playtime in story mode and more than 10 hours of playtime for other missions. It can be seen that it possesses a denser and more diverse task system than the first part. Thereby, it brings unprecedented new content. You will have the opportunity to explore new areas, new enemies, more advanced weapons and equipment, and dozens of other exciting content. So this game promises to take you on the most epic survival adventure ever. In particular, everything is improved to improve the quality of the experience.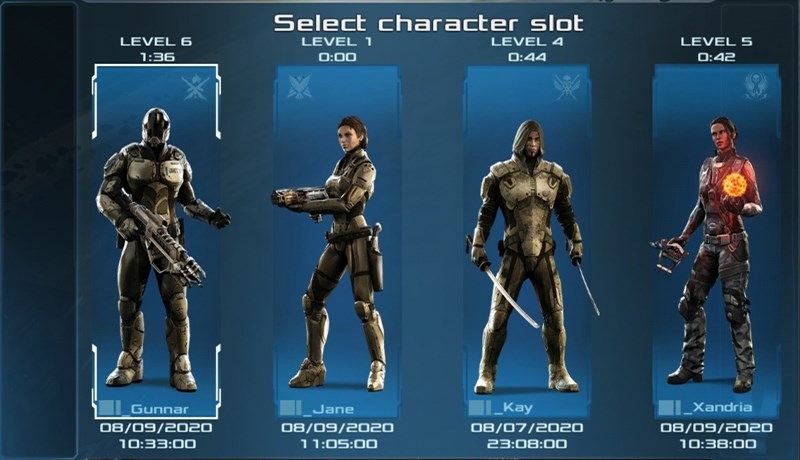 High-end and modern graphics
One of the important improvements of the game is in the aspect of graphics. It delivers high-quality graphics with the latest Android & NVIDIA technology. Thanks to that, the game scene is described realistically and with high sharpness. The cast of characters also has a very cool appearance and is also voiced by professional actors. Besides, the enemy system including zombies and monsters is creatively visualized. They will give you a new obsession when you go on an adventure. Moreover, the background music element and sound effects are also made quite well.
MOD Feature of Dead Effect 2
MOD Menu
Unlimited money
Unlimited crystal
Unlimited gold
Unlimited ammo, premium
Those are the reasons that you should play Dead Effect 2 at least once. It is one of the best modern survival action games on phones. You will find here a realistic role-playing adventure in a beautiful 3D environment. Besides, you will enjoy crazy battles with hundreds of enemies. Fast-paced shooting scenes will keep you busier than ever. Are you ready?