Are you looking for an authentic racing simulator on your phone? Do you love epic races and extreme cars? Extreme Car Driving Simulator Mod has everything you find and is free to download here. The game gives you many interesting modes and a series of genuine racing cars. You are free to customize cars to your style and test them out in the huge open world. There are dozens of different areas meticulously designed and realistic. They will give you wide open tracks and lots of challenges to feel the heat of every driving journey. Drive your way and conquer the highest achievement milestones.
Download Extreme Car Driving Simulator Mod – Drive and race in 3D open world
Although it has been out for a long time (in 2014), Extreme Car Driving Simulator has always been at the top of the top racing games for phones. That's why you will find the most realistic driving and racing experience like no other game when participating in this game. It has three main modes, Solo Mode, Checkpoints, and Traffic Mode (new mode). Each mode gives you a series of missions with great rewards to explore. In particular, you will not race on regular highway tracks. The game allows you to drive and race anywhere you want in a huge 3D open world. So feel free to roam around with your favorite car.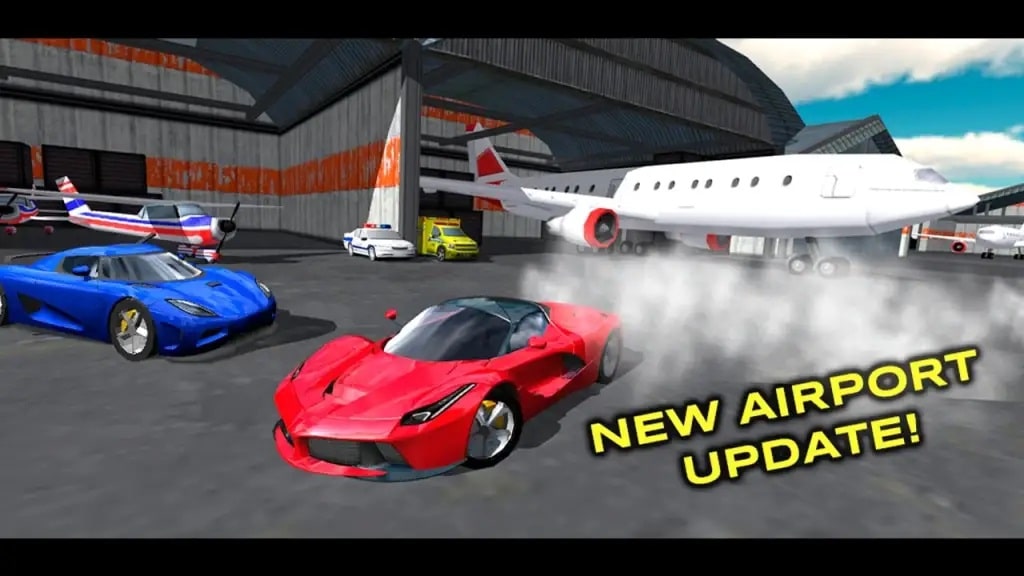 Discover realistic driving mechanics
The solo mode is where you will drive freely without caring about vehicles, opponents, or achievements. Your job is to drive, race, or off-road in your favorite vehicle, explore the world, and enjoy the smooth speed. Meanwhile, checkpoints mode will give riders specific tasks. You will drive within a certain time to complete the required number of kilometers and receive rewards. Finally, in traffic mode, the game will challenge you on a heavily trafficked map. You will have to complete challenges while competing and have to dodge the oncoming traffic everywhere. It is the hardest but the best mode in this game.
As for the driving mechanics, it won't take you too long to master it. Specifically, you will drive with the steering wheel, touch screen tilt mode, or two arrows (left and right). At the same time, you must control the speed of the vehicle with the brake and accelerator. On the track, you need to combine these skills to drive safely at the desired speed. Collisions do not return you to the starting line or leave the mission. But the car's speed is reduced when you collide. Therefore, limit collisions with vehicles, obstacles, and difficult roads.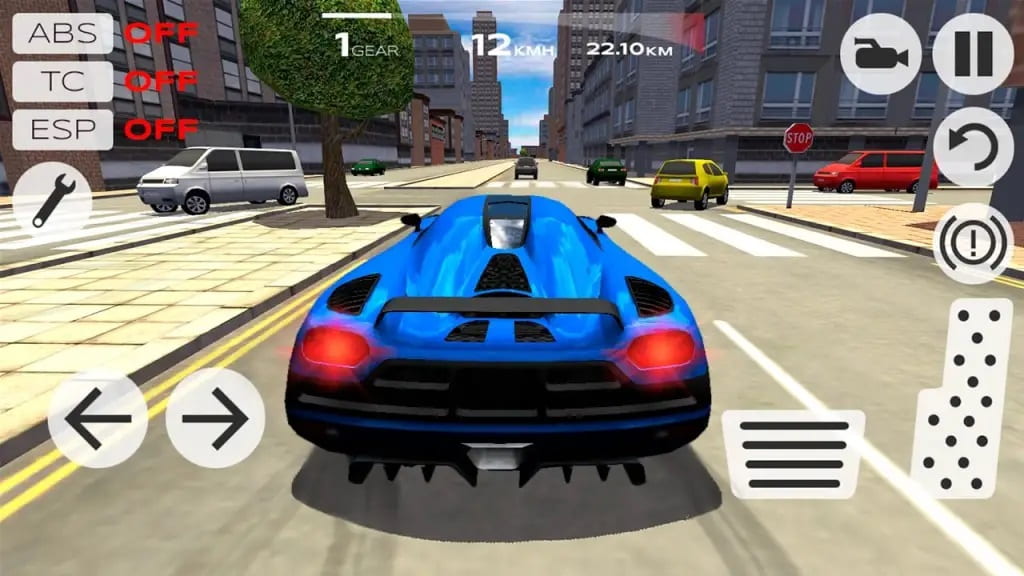 Unlock a collection of cool cars
In Extreme Car Driving Simulator Mod's store, you will find a bunch of amazing sports cars like in real life. They are cars with shiny looks and unique engine sounds. You can customize them by unlocking new skins, changing paint colors, and replacing wheels and new border colors. Do whatever it takes to have the best cars that suit your taste. After customizing, you just need to touch "Drive it" to test your car. The car's smooth movement, flexible rotation, and powerful engine sound will leave you mesmerized.
Adventure through areas on the map
In addition to the rich vehicle system, the game also offers a diverse realistic map with many different areas. You can drive and race through busy and modern streets, epic airport areas, or suburbs with dirt roads and swamps. The environment is designed very realistically and in detail, highlighting the beauty of each area and place on the map. In addition, each area has its own topography, giving you something new. Choose the right vehicle and wheel type to conquer every race you know here.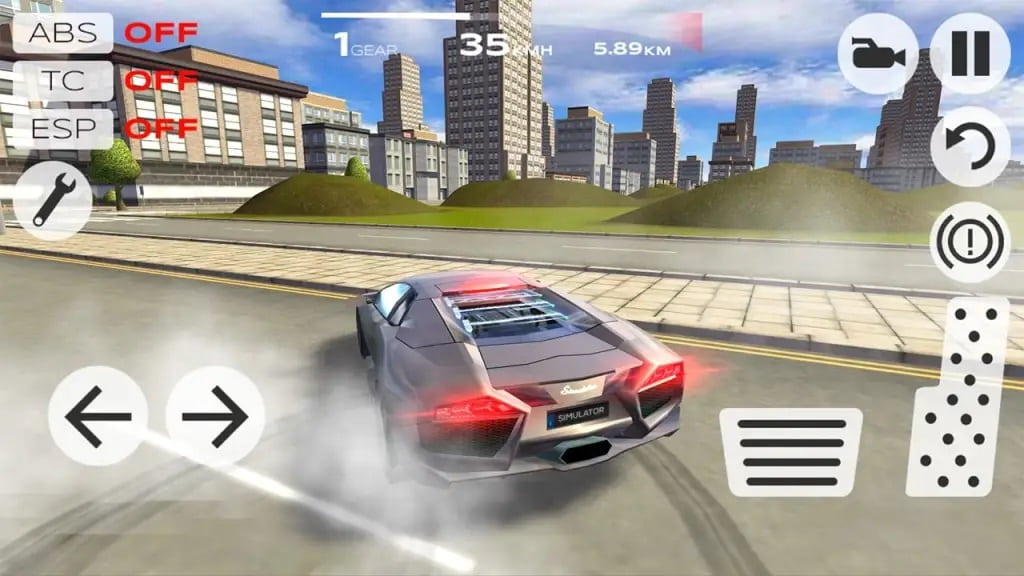 Detailed environment, vivid images
The graphic aspect is the most appreciated element of this game. It is built on high-end 3D graphics. As a result, it realistically and vividly depicts everything from modern cars to environmental contexts. The large open world is built extremely carefully with buildings, roads, and vehicles … It feels like the real world, thereby giving you an incredibly realistic driving feeling. In addition, the background music and engine sounds are equally lively.
So, Extreme Car Driving Simulator Mod will satisfy every racer on the phone. It is the best driving and racing simulator available today, owning an extreme racing system with a diverse mission system and high-end graphics. What's better than a racing game like this? Come and show off your racing style on a car of your own design.