Fishing Hook is a fishing simulation game that you should try right on your phone. It will make you relax with the actual fishing process. Join the game, you will become a real fisherman or simply a fisherman. Your task is to catch unique fish from rivers, ponds, lakes, or vast oceans. There are hundreds of different species of fish that you will find during your fishing trip. Moreover, there are dozens of places to visit and enjoy their beauty. Go to many places if you want to catch more. Your level will determine your ranking on the online leaderboard.
Download Fishing Hook – A fishing simulator with realistic 3D graphics
Whether you've been fishing or not, Fishing Hook is right for you. This game possesses simple gameplay and realistic design, promising to bring a great fishing experience. In terms of game operation, you just need to click and touch the screen. Besides, your entire fishing takes place on the phone's vertical screen in the first person perspective. Therefore, you will feel like you are sitting on a boat and enjoying an interesting fishing trip. Every movement of the fishing rod, the pulling of the rod, etc. is very smooth and realistic. That's why this game will appeal to you in the long run.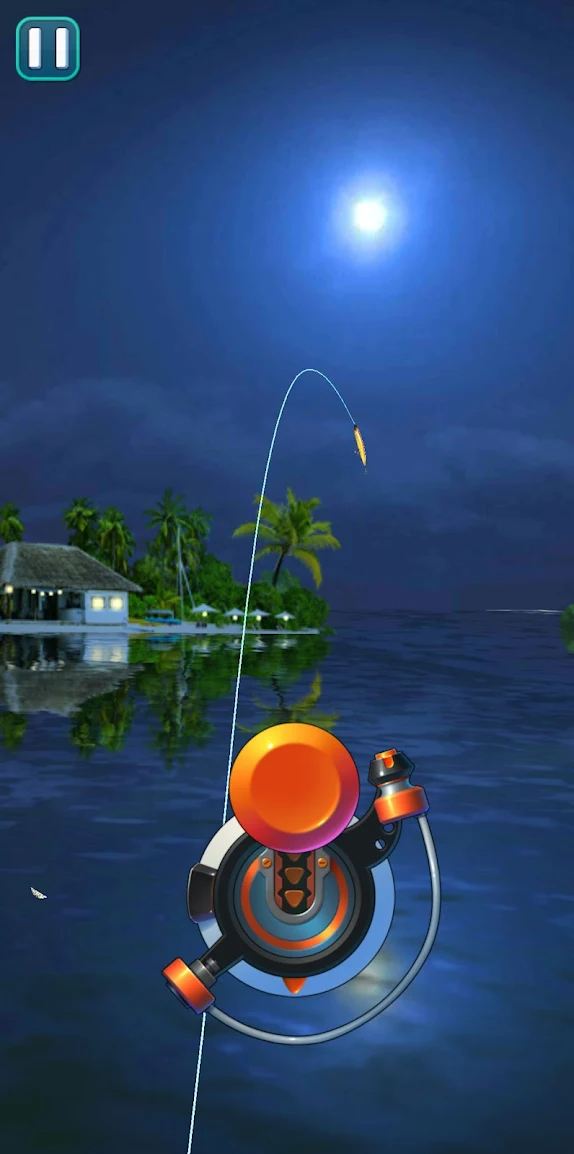 Discover the fishing process
Just click on the screen to start your fishing process. There aren't too many modes, no cumbersome storylines or tutorial locks. This game has simplified everything so that everyone can access it for the first time. The fishing process begins when you drop the rod into the water. Next, you just sit and wait for the fish to bite. The time when the fish bites the hook will be signaled for you to quickly pull the rod. But the process of pulling the rod is often quite difficult, especially when you catch a big fish. You need to rotate the fishing rod control circle to create traction. Next, you need to pull with just enough force to shorten the distance. Finally, when your rod is pulled close to the side of the boat, you will see your result – a small fish.
Once you've caught a fish, you have 3 decisions: put it back in the water, sell it on the market, or put it in your tank. If you choose to sell fish, you will get some money. This money will be used to upgrade rods, lines, and lures. This upgrade is necessary if you want to catch big fish. Large fish with a large weight requires you to pull with more force. At the same time, your line should be sturdy enough to withstand the pull. In addition, another factor that also affects your fishing process is traction. You need to keep the traction at a moderate level so you don't miss out on your gains.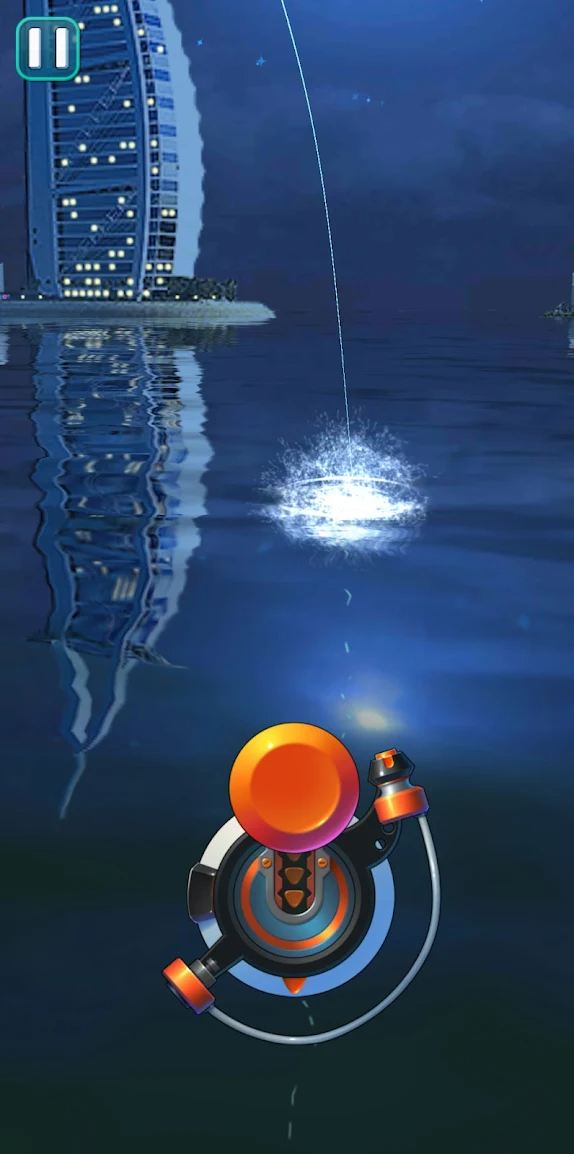 Unlock new locations and fish species
Do you want to go fishing in different parts of the world? Fishing Hook will help you realize this dream because it has an extremely diverse map system. You can unlock a new map when you reach the required level. Specifically, in level one, you will go fishing in the Borneo Sea. At level 5, you'll be transported to Mauritius, followed by the waters of Malaca, Coral, Bering, Caribbean, Northern waters, and more. Each sea area will have its own characteristics of fish species and scenery. So you will find things more and more new and diverse in your fishing journey.
Every time you go to a new place, you will have the opportunity to meet new fish species. Especially, on the big and deep seas, you can even catch sharks and dolphins. They are huge in size and give you a lot of money. But to catch them, you must reach the minimum level of 40 or 50. At the same time, your fishing rod system must be upgraded to meet the requirements for adventurous fishing trips. Besides the new fish species, the romantic scenery of the seas in the early morning or late afternoon is enough to make you fall in love.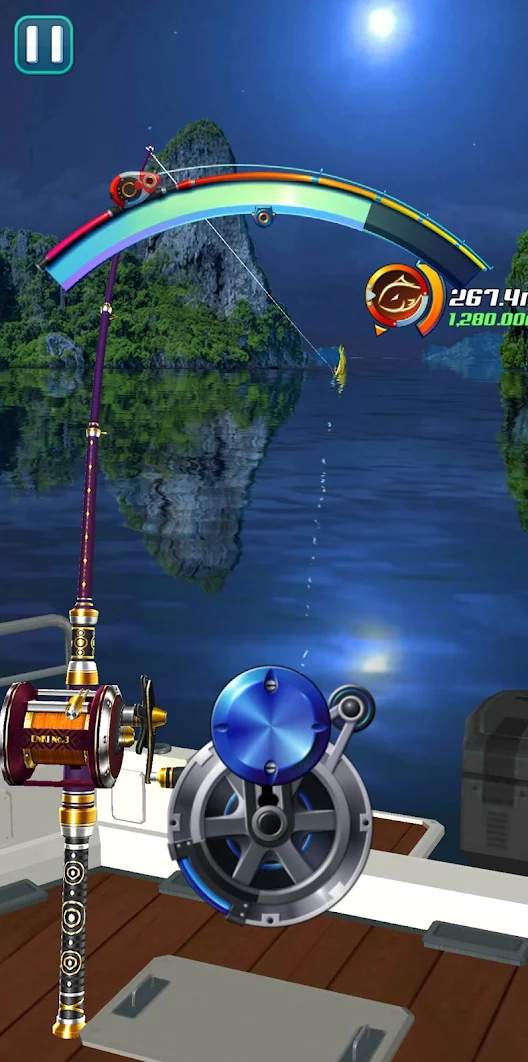 Simple but practical design
This game is designed with 3D graphics, thanks to which it brings beautiful realistic images. The scene of the sea in the game appears vividly on the screen. Flexible weather effects from day to night increase the realism of the fishing environment. In particular, the images of fishes are designed based on reality. Their movements are also very smooth. Moreover, each operation from dropping bait to pulling the rod, pulling the rod… takes place like the real thing. Thanks to that, fishing trips are really great experiences.
Fishing Hook can delight anyone with an incredibly realistic fishing experience. If you are also interested in this subject, do not hesitate to download the game and explore it. You can not only experience the actual fishing process but also be adventurous. A vast virtual world with many unique seas is waiting for you to explore. Collect the rarest fish in each sea to show off to your friends.