Come to Football Cup 2022 to enjoy the exciting atmosphere of football. This is one of the best football simulation games currently on mobile. Join the game, you will become the coach of the team created yourself. You can select, recruit and buy players on the transfer market through the seasons. Besides, you will play like a real player in the matches. Through intuitive controls, you can control individual players and decide on a strategy. Moreover, there are a variety of tournaments and events waiting for you to discover. Are you ready?
Download Football Cup 2022 – Football simulator with 3D design
Football Cup 2022 is a mobile football emulator with computer game quality. This game will surprise you with high realism from gameplay to images, movements, tournament system, and more. Thanks to that, the football style here is not much different from reality. You need to have knowledge and experience of playing football if you want to conquer all missions. Besides the actual gameplay, the quality of the game's graphics is also a highlight. You will feel like this is a PC game.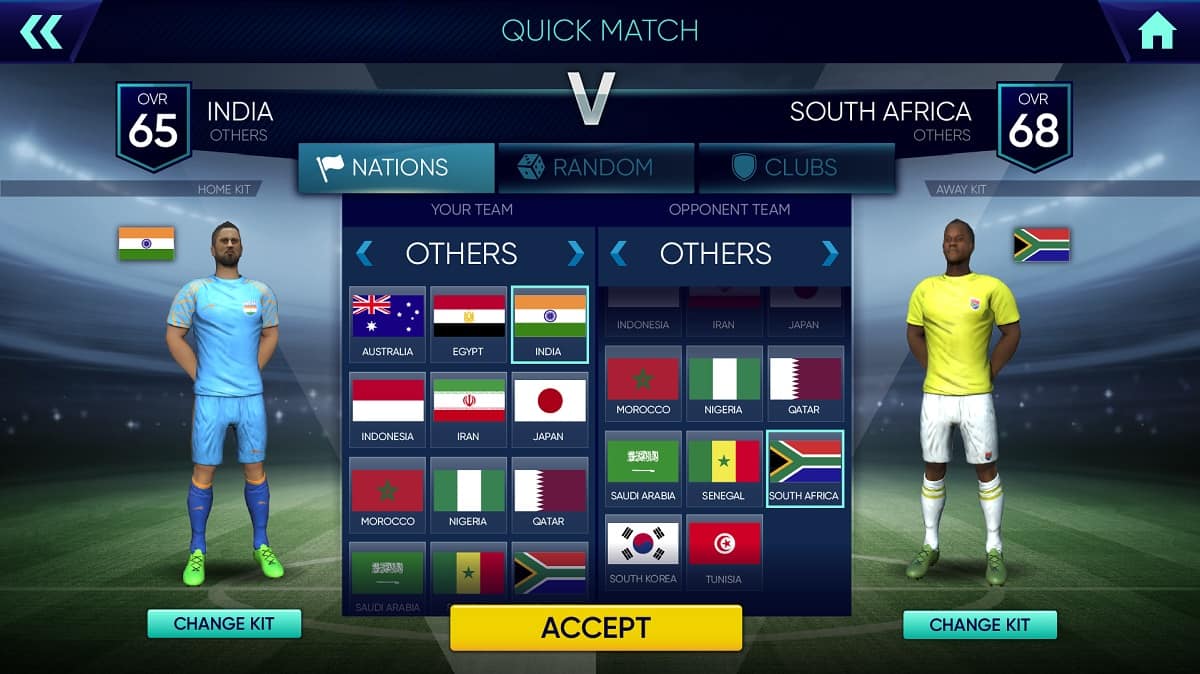 Enjoy exciting matches
What makes this game attractive is nothing but classic matches. You have the right to choose your favorite team, then choose your opponent and enjoy the match even offline. During the match, you will have full control over every player in the squad. Before that, you will choose the right players with your own strategic style. Controlling players is not difficult when there are intuitive virtual buttons on the screen interface. Your job is to use and combine them to develop the team's play.
Specifically, there are two basic situations that take place on the football field. First, your team is the keeper of the ball, and second, is the ball in the opponent's feet. For each situation, you will have different options. For example, when holding the ball, you have the right to pass the ball to a teammate, dribble past an opponent or shoot the ball into the goal. When the opponent holds the ball, you need to block passes, steal the ball, and more. Show that you are experienced in playing football. Even if you do not have experience, it is not difficult to approach this game.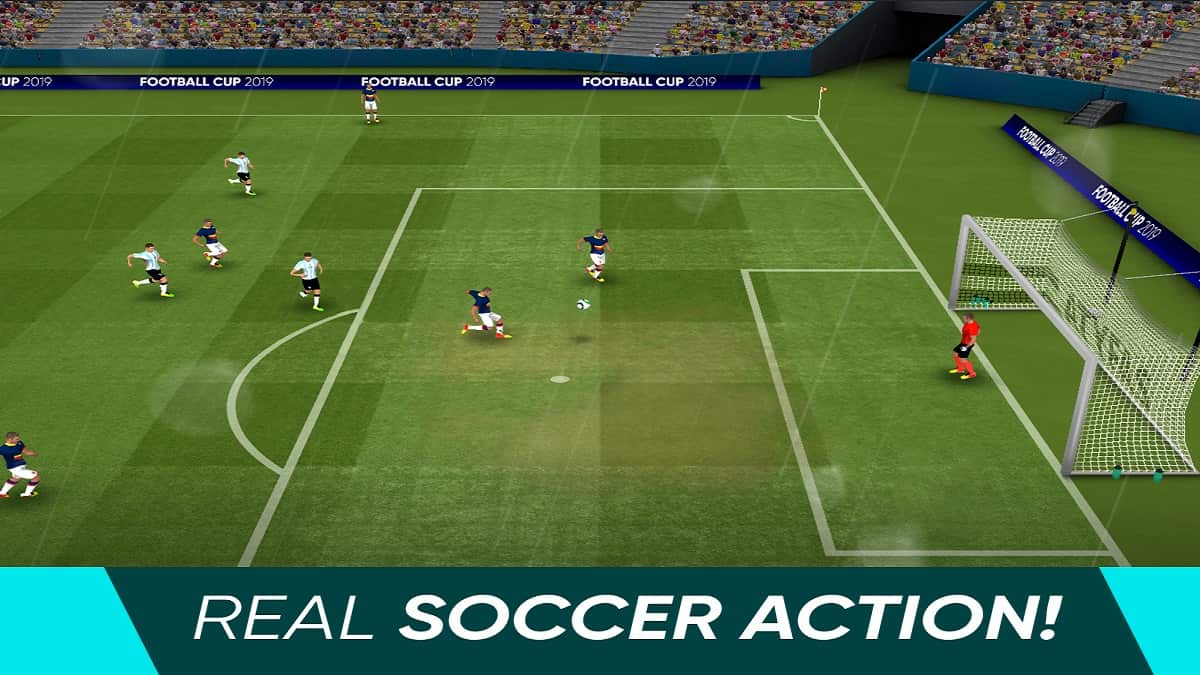 Set up your team
Besides playing football like a real player, you are also a coach in Football Cup 2022. This game allows you to customize the team in your own way to create the team of your dreams. Which players do you want in the squad? Which scheme do you want to arrange the squad according to? Which bridge do you want to recruit or fire? It is up to your decision. As can be seen, the strategic element is clearly shown in this game. You need to be a wise strategist if you want to take the team further.
In addition, the game also has a rich system of shirts and accessories. Pick out the most suitable jerseys or customize the jersey to your style. Besides the shirt, you can also find other items in the store such as shoes, balls, socks, etc. Of course, you need to pay if you want to own your favorite items. If you want to get bonuses, you need to work hard to complete missions or participate in big tournaments.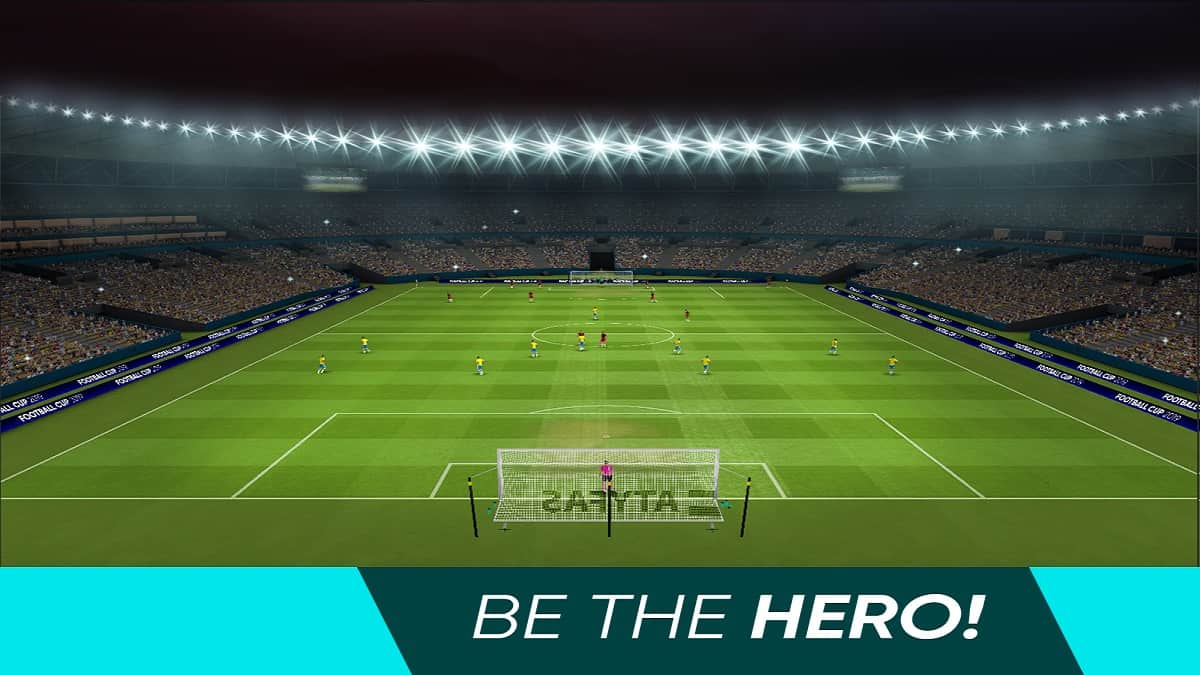 Join modes and events
This game has a few basic modes and all are offline modes. Specifically:
Career e: This is where you will find interesting challenging levels. Each challenge will train you with unique skills. This is a way to practice and become more professional before entering the actual match.
Tournament e: You will have many different matches in a given tournament. By defeating other teams, you will have the opportunity to conquer the top prize.
Quick Match e: This is a quick matchmaking mode that allows you to choose your favorite team and random opponents. There are a bunch of outstanding teams like Argentina, Spain, Brazil, Portugal, and more.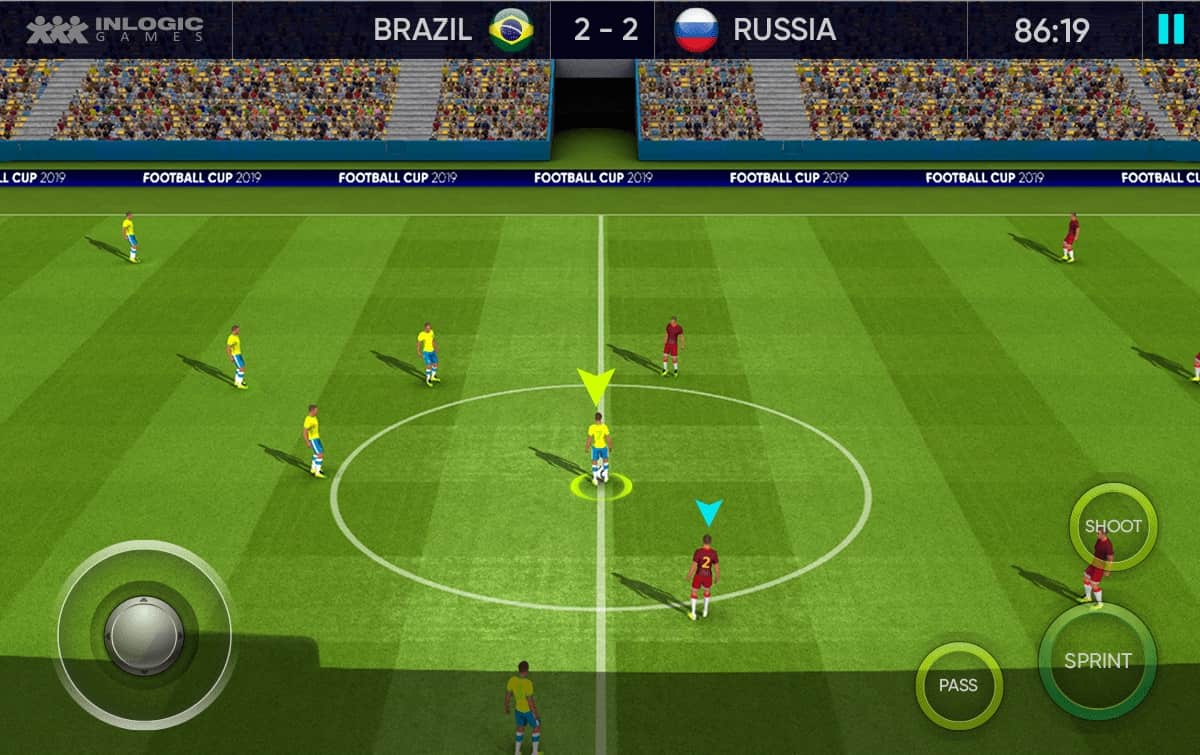 Enjoy realistic 3D design
There is nothing to complain about the graphics quality of this game. Everything is simulated incredibly realistically on 3D graphics. Images of players, stadiums, stands, and many other details are all highly realistic. Meanwhile, each movement from moving the ball to kicking the ball feels sharp and smooth. The sound from the stands is equally authentic. Thanks to that, you will feel the real atmosphere of football.
Now is the time to immerse yourself in football matches in Football Cup 2022. This is where you will play like a real player or coach. With realistic 3D design and smooth touch, the game will give you a great experience. Moreover, with a diverse player system, this game will help you create your dream team.