Role-play as a hero in the Hero Age game. This is an offline game. Completely free to play with exciting features. When participating will have to perform the task of fighting with the enemy. Those are monsters of different styles. At the same time, the setting unfolds in an ancient world. You need to protect your land from dark forces. Accordingly, a story with simple content opens. With a diverse mission system to explore and perform. Moreover, there is a chance to choose a variety of weapons. As well as role-playing as a hero with its own unique attack skills. The system supports upgrading and crafting features. Let you freely experience real RPG gameplay. Also enjoy graphics and images, and vivid sound effects.
Download Hero Age – Role Playing Hero To Protect The Ancient World
The context of the Hero Age game opens an ancient world. With the arrival of fearsome monsters, everything changed. They attack fiercely to carry out the plot of domination. Facing that danger would lead to a great tragedy. If not stopped in time, the world will fall into ruin. In order for that not to happen, a hero with outstanding abilities is needed. Here, no one else but you transforms into a hero. Own your own fighting skills to carry out the mission. Defend the world from invasion from the forces of darkness. There is no better choice but to fight and destroy. Because only when wiping out all enemies can they stop their plots. To do that will have to go through a process of non-stop fighting.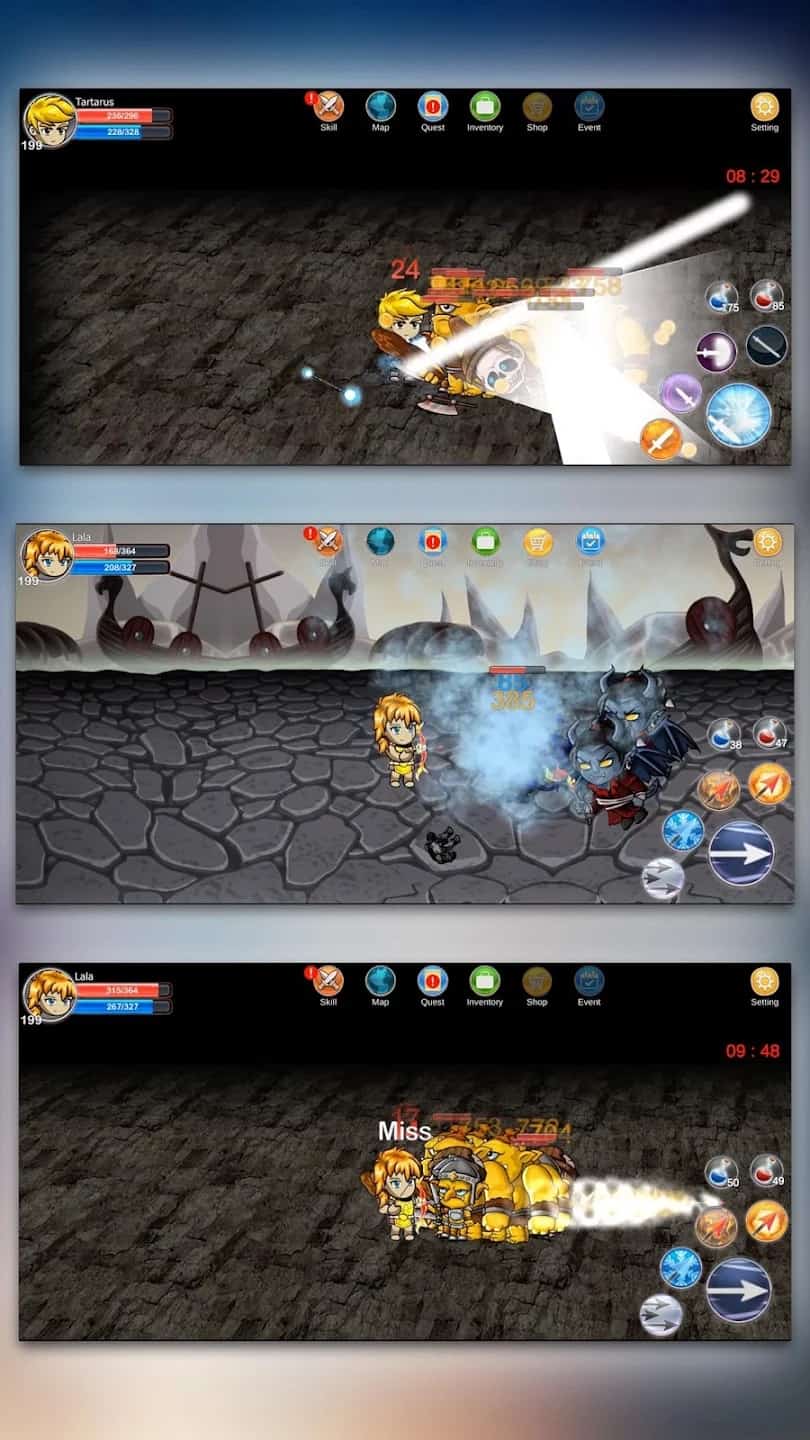 There are 6 heroes
Coming to Hero Age , you can role-play 6 different heroes. Each hero possesses a unique fighting ability and attacks skill set. At the same time, the difference is also reflected in appearance and appearance. Typical is a knight, carrying a melee attack style, using a sword to fight enemies. The mage is equipped with a staff and magical powers to attack multiple enemies at once. The archer is a heroine who uses a bow to shoot arrows, with the ability to deal long-range damage. Swordsman with a sword in hand, possessing melee skills and magic attack. Wizard with the ability to summon and buff power especially uses poison very well. Finally, the lord uses a staff and is able to control pets to attack monsters.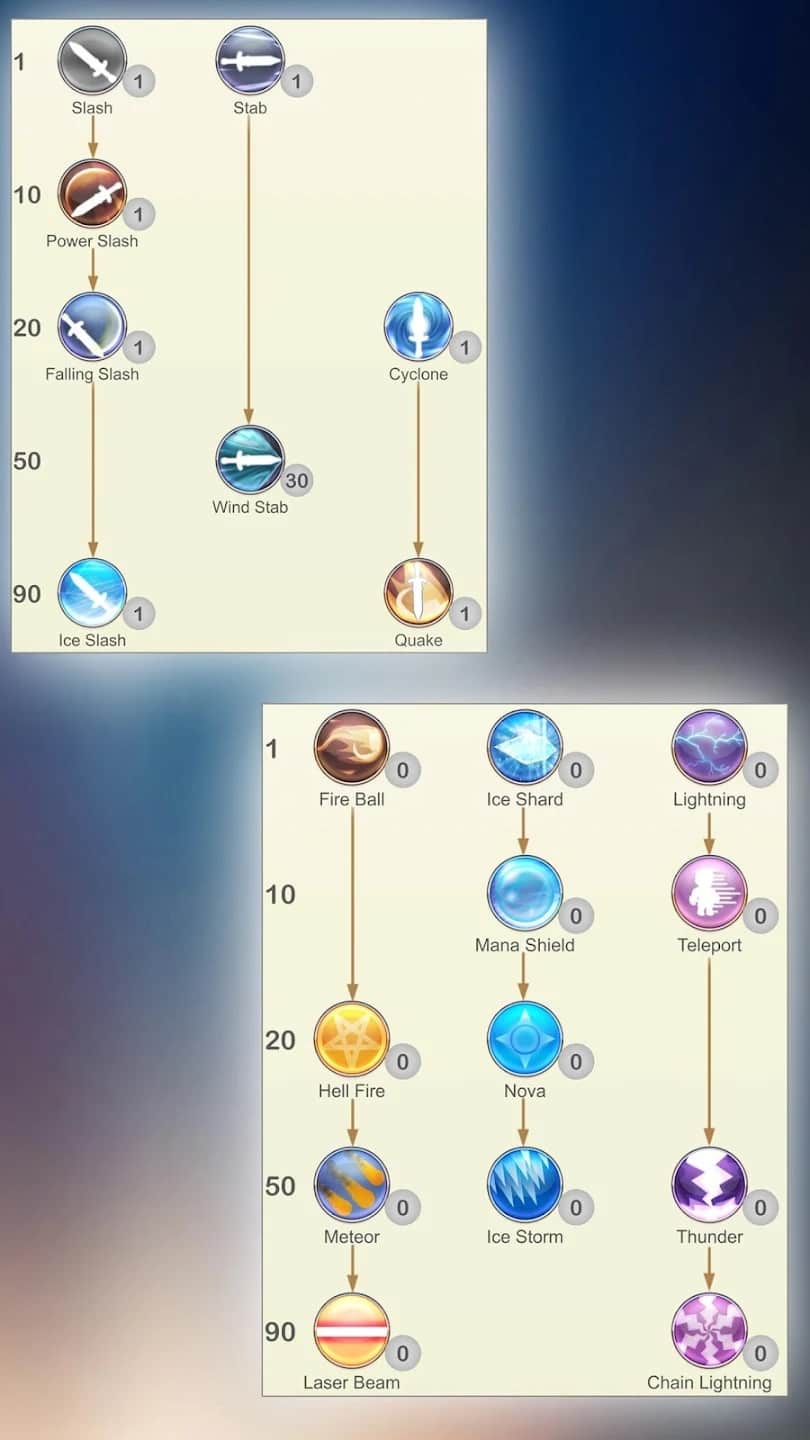 Diverse missions, difficulty
Hero Age is a classic role-playing game in the style of RPG. With a diverse mission system that will be unlocked in turn. For example, fighting dangerous enemies in the dungeon. Fight fearsome bosses in fierce battles. Or collect items in different areas. There are many more quests to be discovered after completing each challenge. Each mission will have its own difficulty, as well as different implementations. Play as one of the heroes mentioned above. Then join the battle against enemy forces. Only by destroying them can they survive. As well as completing tasks, there is a chance to receive rewards. The difficulty will increase every time you start a new quest. Make you have difficulties, even fail if you can't overcome them.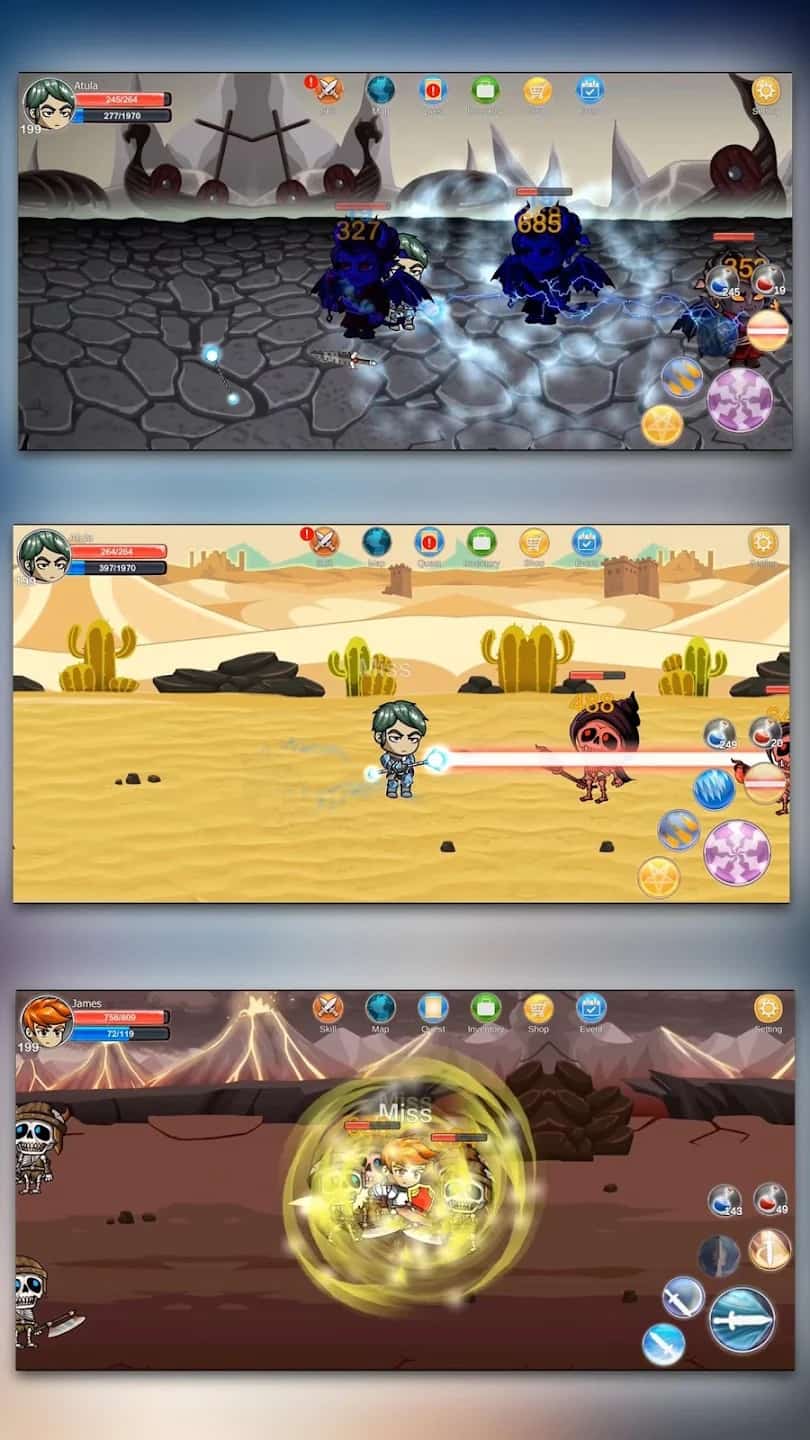 Types of enemies, against bosses
From the battles in Hero Age. Will face a lot of different enemies. There are monsters, zombies, vampires, dry bones, and more. Each enemy is impressively shaped, in its own unique appearance style. As well as different fighting abilities. For example, vampires use magic wands for melee attacks. Skeletons dry, giants will rush to deal damage in close range. Or the sorceress who used her staff to use attack magic from a distance. Not stopping there, in the battle against the new boss is the biggest challenge. Because every power parameter is superior to normal enemies. To be able to defeat it is necessary to have flexible skills. Combine the hero's power in dealing with damage.
MOD Feature of
Hero Age
Mod Menu
Unlimited money
Unlimited gems
Unlimited gold
Unlimited skill points
Heroes in Hero Age can equip weapons, armor, necklaces, and rings. They are collected from receiving rewards after completing missions. Used to equip heroes will increase combat ability. Improves health and defense when attacked. Moreover, depending on the type of equipment, it is possible to change the appearance. Become more prominent and make a difference in the arena. It is also possible to upgrade their levels, to increase their stats. By using purple diamonds to upgrade. Here, a type of equipment can reach a maximum team level of 15.