Have you ever thought of becoming Iron Man and participating in the war to protect the earth? Come to Iron Suit to realize your dreams right on your phone. This is an action game inspired by Marvel's hero story. In it, you will become Iron Man with iron armor, a mask, and a powerful energy source. Your mission is to fight against alien forces to protect human peace. The game allows you to decide how to carry out this mission from preparation to attack. In other words, you can design your own armor and fight. Try doing that now.
Download Iron Suit – Become a superhero with iron armor
The game context takes place when the earth is attacked by aliens. At this point, you join the story like a true hero. Your mission is to protect the world as Iron Man did in the Marvel movies. But you don't need super skills like a real hero. Your job is to design iron armor according to your creativity. Next, you will participate in a fight organized as a parkour challenge. On the battlefield, you will encounter a series of challenges from enemies and traps. Just pass them and you will reach the destination and accumulate new parts for armor.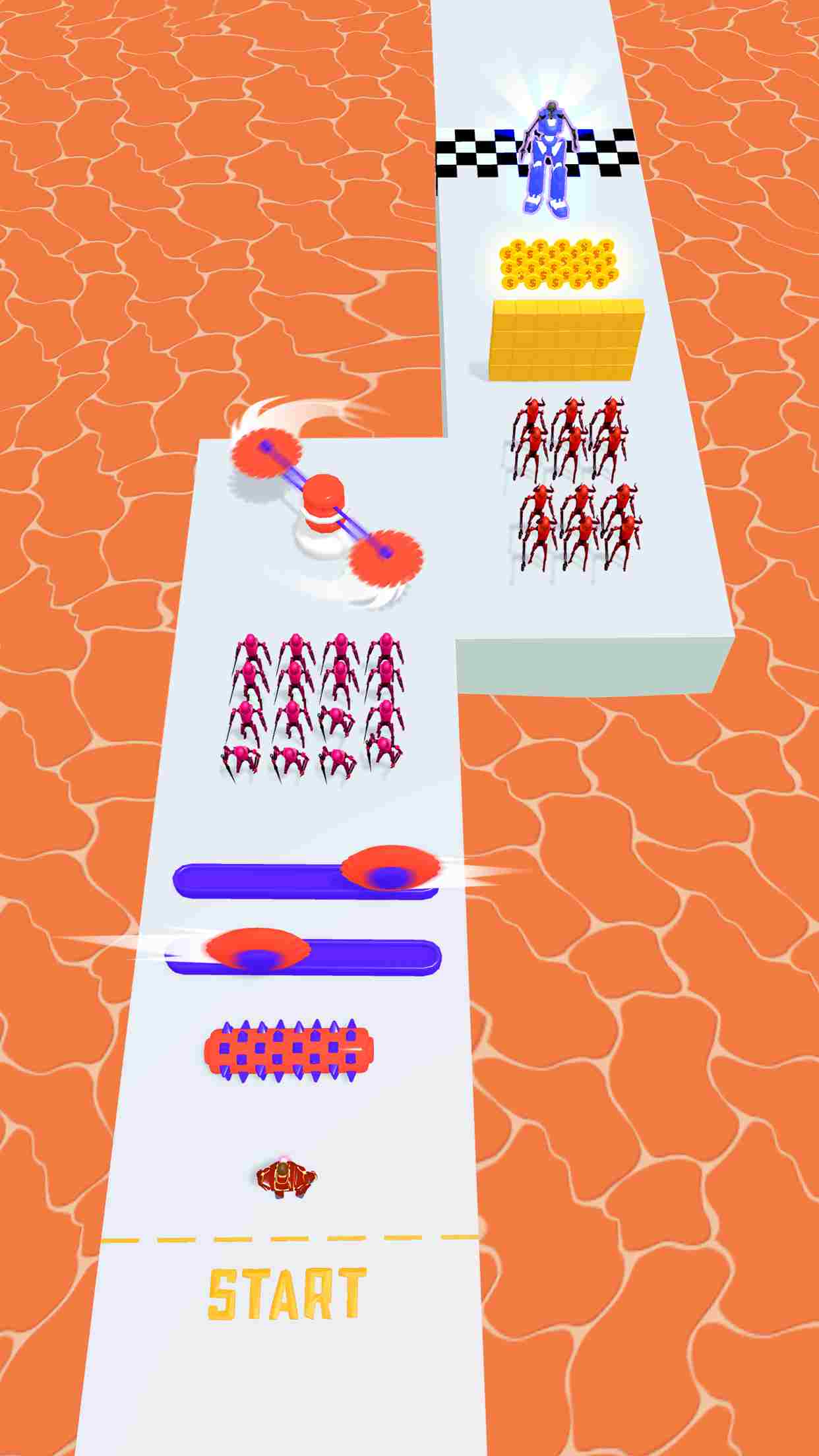 Design your armor
In the research and manufacturing department, you will work as a technology engineer. You will assemble a complete armor from pre-existing parts. Parts include the helmet, mask, arm armor, chest armor, leg armor, and energy core. Each part type will have different options. But you only have the right to unlock them all when you reach the allowed level. Or you have to collect new parts through the wars. Otherwise, you need to spend gold coins to shop in the store.
The assembly mechanism and design are very simple. Even if you are a new player, it only takes a few seconds to get used to the mechanics. Specifically, you only need to touch the parts you want. These parts will then automatically dress up the hero. So you will have complete iron armor from head to toe. Don't forget to choose the appropriate energy core to activate the armor. Over time, as you own more things in your lab, consider more before choosing parts.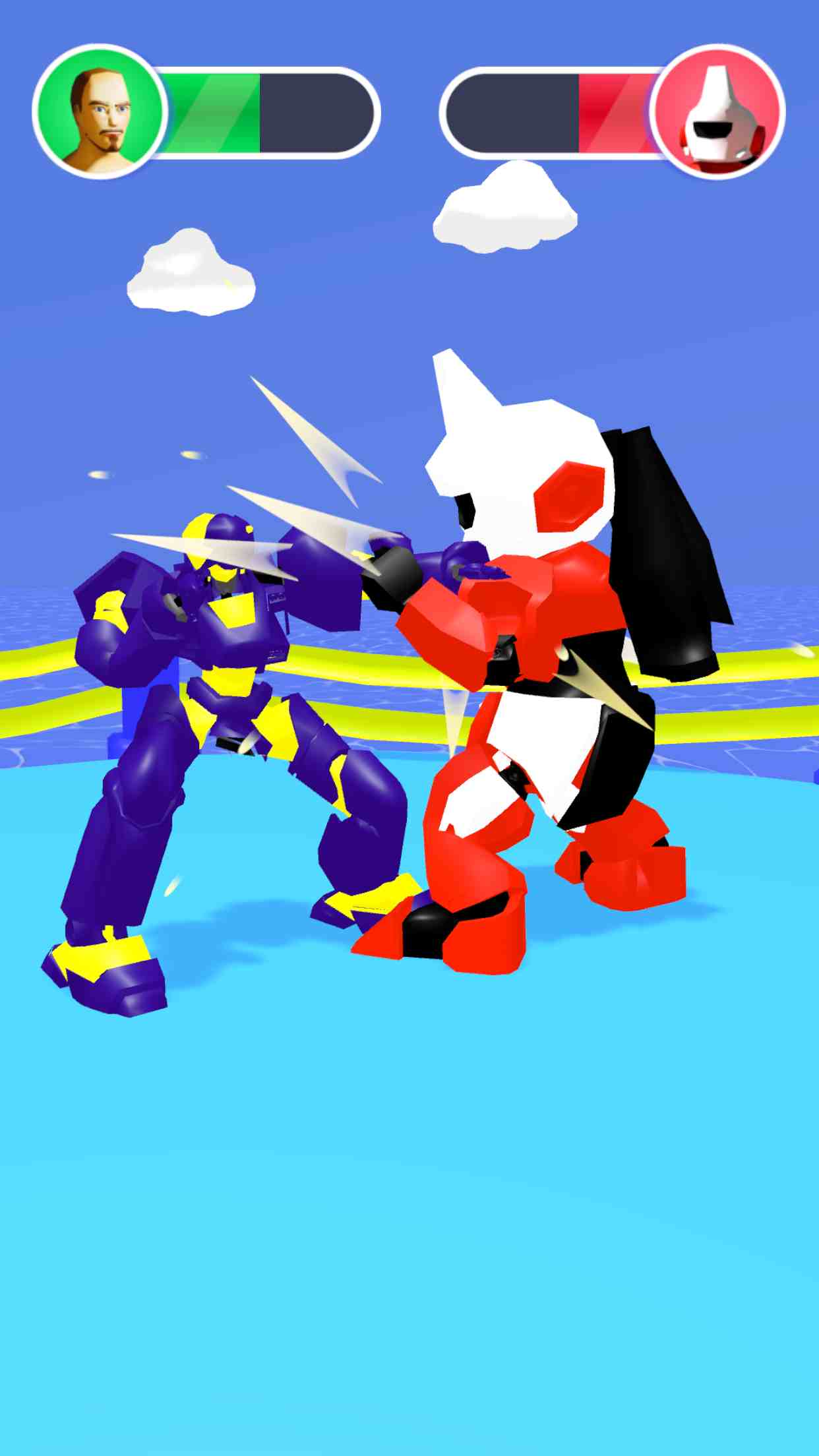 Overcome traps and enemies
After completing the armor, your hero is ready for battle in Iron Suit. Your enemies are alien forces and have many types. Some enemies wield guns, while others attack melee. Over time, the enemy system will become increasingly diverse, creating new challenges in the arena. To fight them, you just need to swipe your hand on the screen to control the hero. However, you must time it properly to attack the crowd of enemies and protect your HP.
Besides enemies, you will encounter many other challenges along the way. These can be spinning circles, hammers, barricades, wooden walls, and more. These traps will make it difficult for the hero to collide. So, remember to avoid pitfalls by remembering how they work. Also, don't ignore the gold coins or parts scattered on the battlefield. You will need them to shop for many new things.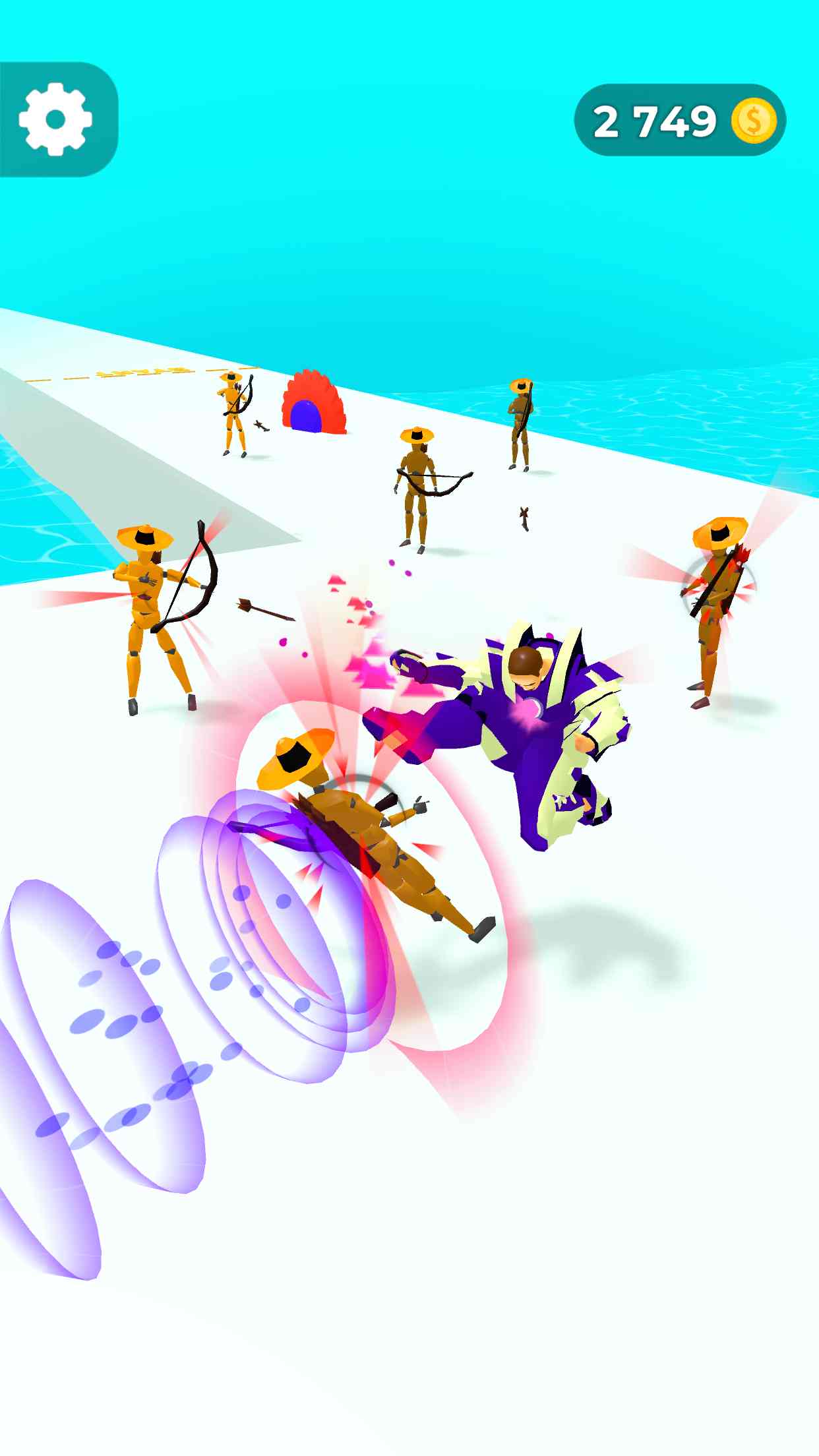 Great Boss battles
After each fight, you will receive a few parts to complete the MEGABOT armor. After this armor is completed, you will participate in the Boss fight. This is where your MEGABOT will fight against massive alien enemies. You don't need to control it, just enjoy the game happening. Boss battles are usually fast-paced and will end when you defeat the enemy. The reward for this match is quite attractive, helping you to shop more. But things do not stop there, you will continue to fight, collect and upgrade your armor.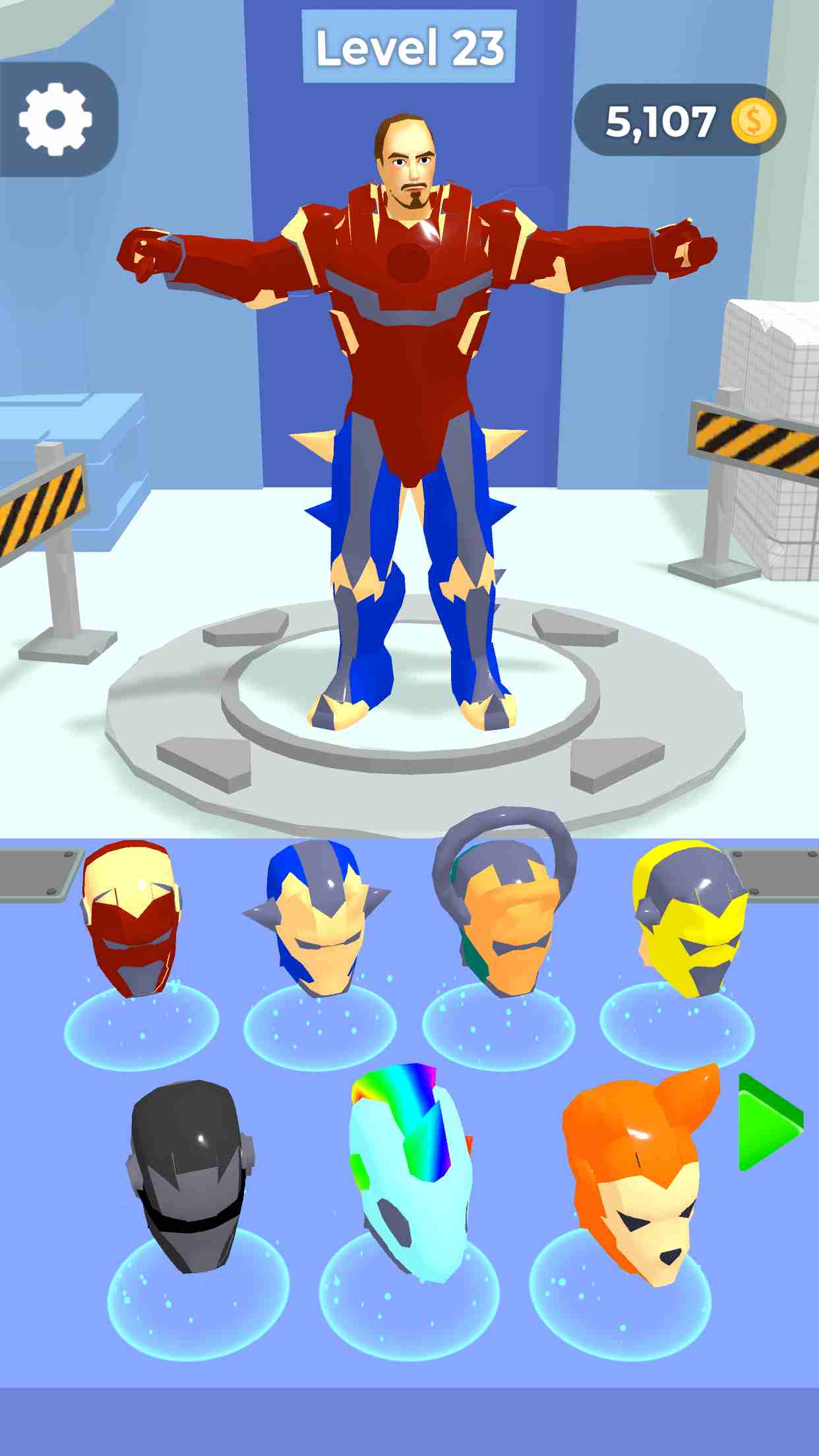 Funny and colorful design
This game is designed with 3D graphics but in a simple way. It stimulates the hero Iron Man based on the original from the original movie. But it looks funny and fun, making it accessible to many players. Besides, the parts for the iron armor are equally simple. However, the system of parts is quite diverse with many eye-catching designs and colors. In addition, the battlefield scene is always full of color. The background music is cheerful and vibrant, helping to bring a sense of relaxation to you.
Although it is a simple action game, Iron Suit will make you fall in love. This game has attracted millions of players, and now it's for you. Please download the game through the link in this article and enjoy it now. This is your time to show off your talent for assembling and creating the perfect armor. Moreover, you can test its power when participating in the arena. Defeat every enemy to collect new parts and upgrade huge armor.