X Survive Mod is a sandbox survival RPG with a 3D open world. It will take you on an unprecedented survival adventure on a strange planet in outer space. It can be said that you will experience strange things only in the world of science fiction. So get ready to explore everything and find your chance to survive on this planet. Your mission is to fight against dangerous creatures. At the same time, you can gather resources and build a hiding base. There are no limits to how you build. Get creative to build a small house or even a villa made of carbon. Are you ready to do this?
Download X Survive Mod – Survive on a strange planet in outer space
The game context begins after the spaceship crash when you drive into space. The spaceship was badly damaged and landed on a strange planet, named X. Now, you must find a way to repair the spacecraft to return to earth. But first, let's discover what planet X can offer you. It may contain rare resources that you never knew existed. Moreover, it can contain mysteries in outer space, such as mutants. To explore them all, you should start building shelter here. A long journey of survival and exploration is waiting for you.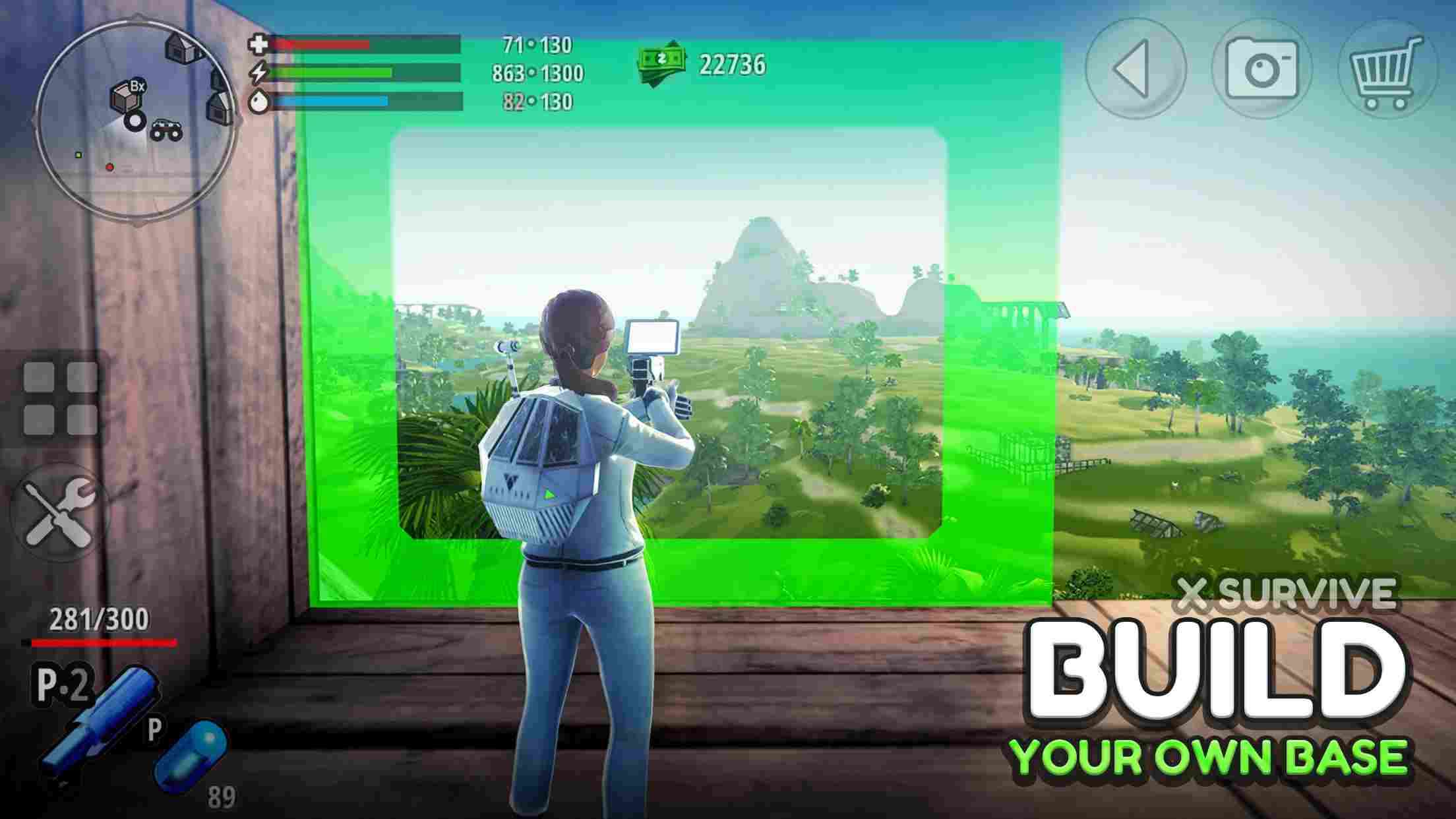 Build things your way
Planet X is built in a vast sandbox world. It contains more than 500 different blocks that you can use to build. So what exactly are you going to build? It's up to your creative limits. This game allows you to build everything from available resources. You can cut trees for wood, discover rare materials, and mine minerals, metals, and craft materials. From things that are available or created with your own hands, use them to build a small house, then a shelter station, and even a huge empire.
The construction process will take place in parallel with your survival journey. In other words, you must continuously mine, craft, and build until you complete your dream shelter. Besides, you can also craft many other things. It can be vehicles, weapons, tools, or support drugs … They are necessary for your exploitation and survival on planet X. In particular, this whole process will take place on your phone right away. when offline. So you can continue it anywhere and anytime.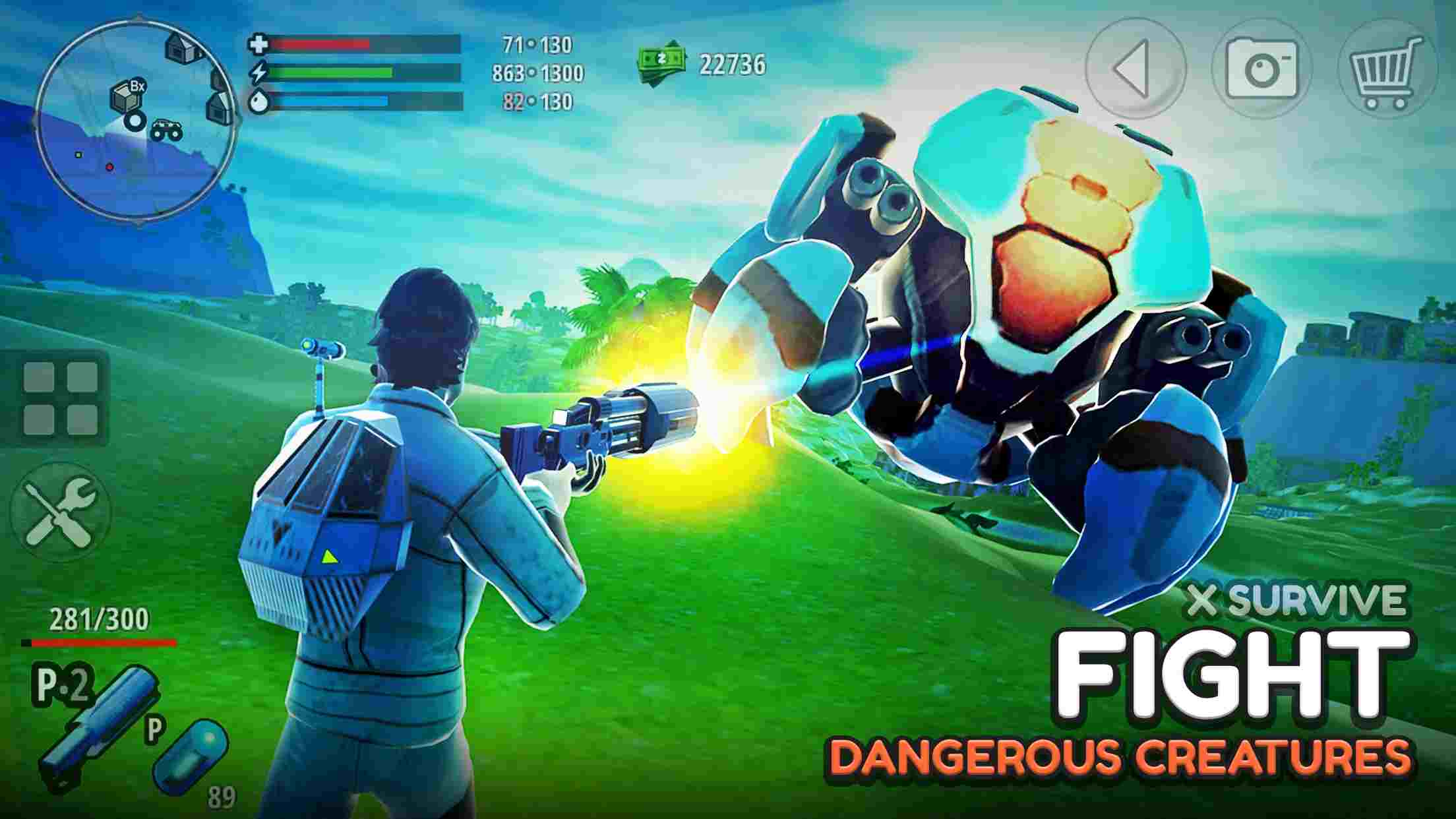 Fight against threats
During the exploration of planet X in X Survive Mod, many surprises will come to you. One of them is strange alien creatures. They appear in every corner of the map, especially in the most unpredictable places. And they crave prey or want to defend themselves against your sudden encroachment on this planet. You need to be ready with weapons in hand if you want to survive. Learn how to fight like a true warrior to prolong your survival.
In terms of fighting, it is somewhat simpler than many conventional survival games. You can move the character with the joystick, jump, shoot, and run, … through the virtual buttons on the screen. But what matters is how you act in each situation. Combine actions together and shoot accurately to destroy the enemy. Besides, when driving, the game will provide a new console. Things will change to match your experience. So you can reach this game easily.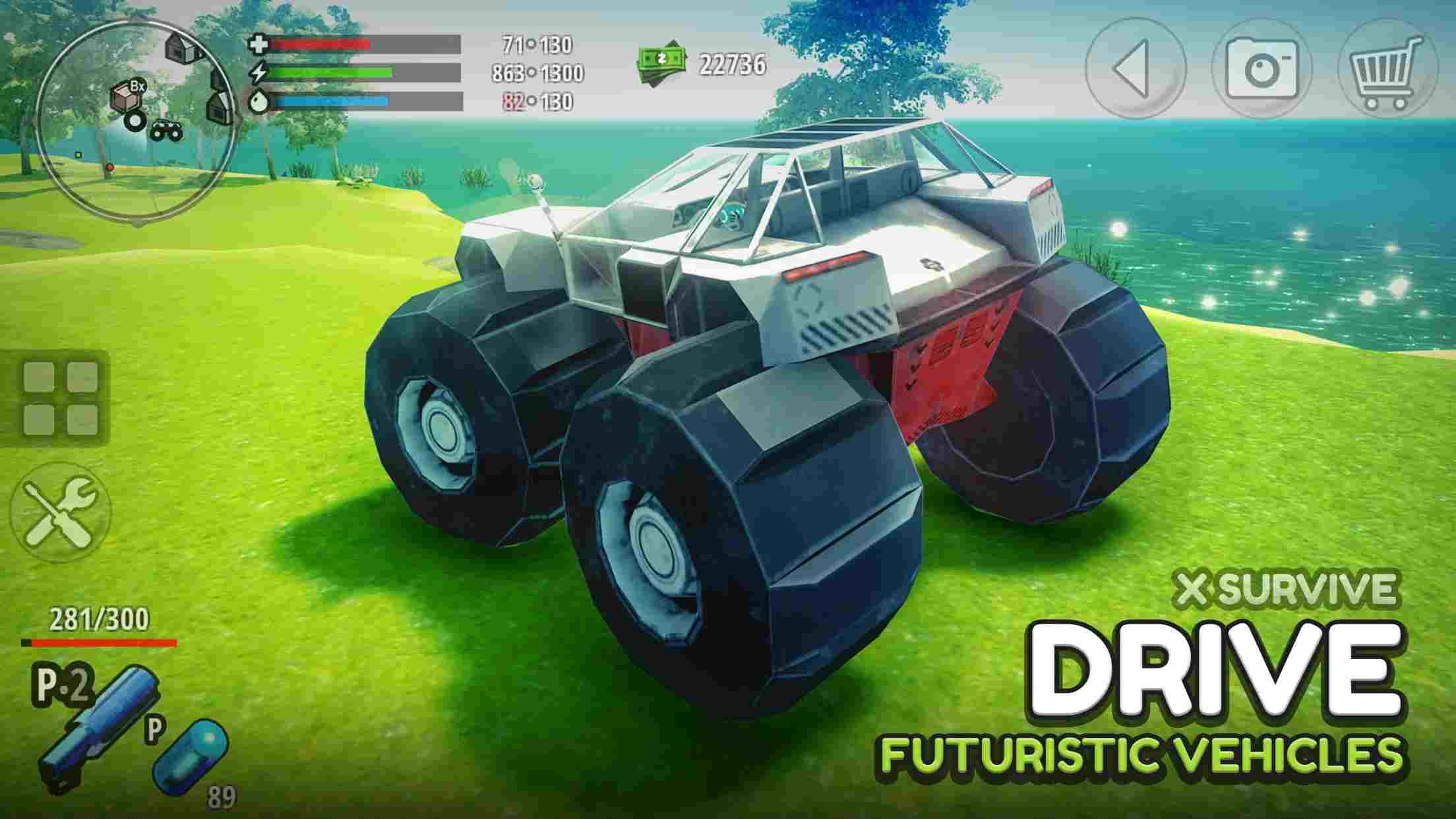 Endless exploration and adventure
The game world spans many different areas and has a very large area. It covers a wide variety of terrain from deserts to mountains, waters, and more. In particular, almost every area is highly interactive. In other words, you can touch, move, and destroy… objects, trees, and more on the map. There are many mysteries that lie deep within these areas. You should spend plenty of time exploring them all. Furthermore, don't be afraid to take trips far away from your spaceship.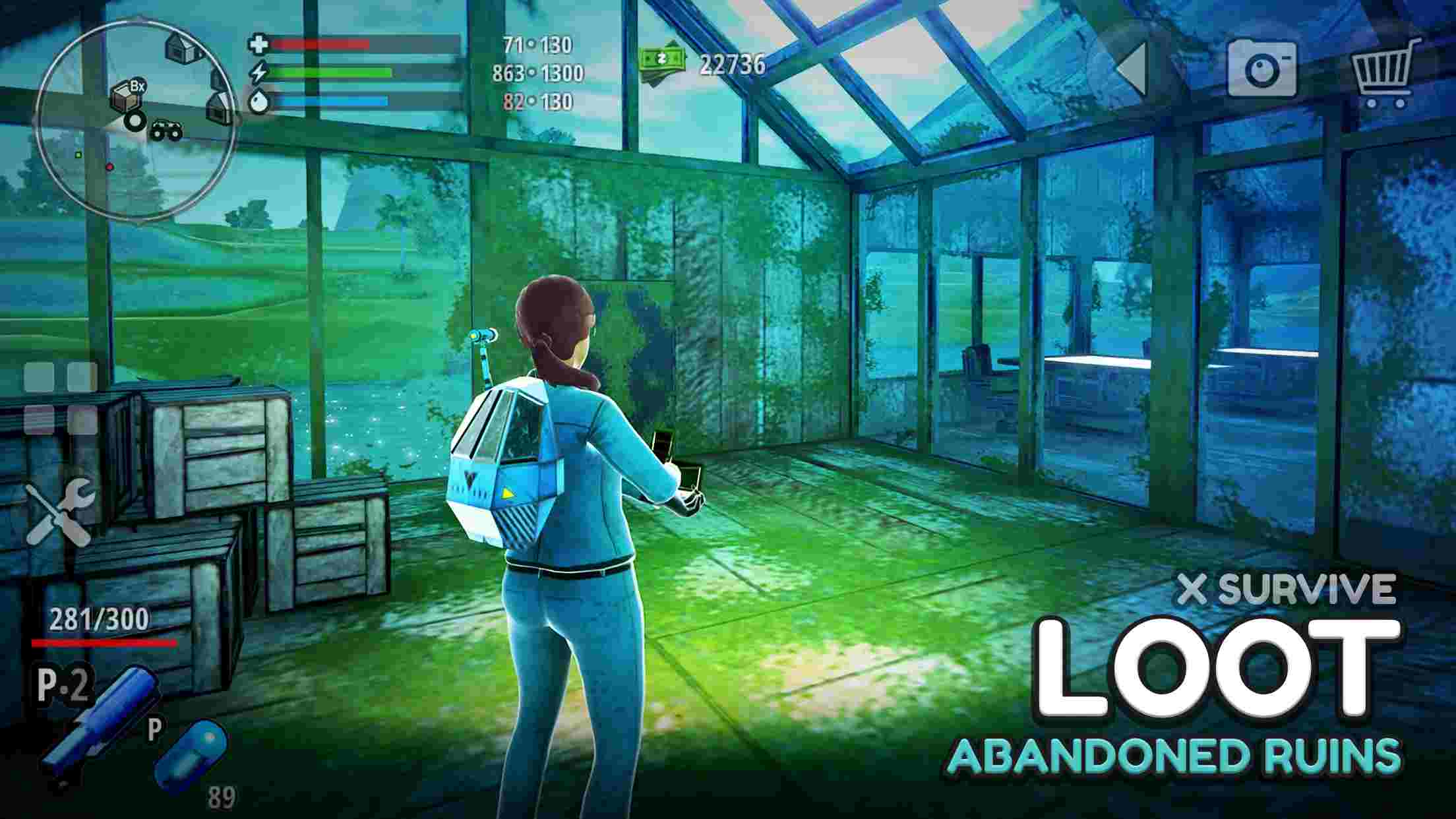 Realistic and detailed 3D graphics
This game will impress you with its realistic 3D design. It delivers a well-rounded experience thanks to an investment in images, sound, and more. The character image looks quite realistic. Moreover, each character's movements such as jumping, shooting, and running … is very smooth. Besides, the game map is described in high detail. You will enjoy its beauty from an intuitive third-person perspective.
So if you like the survival experience, you should try X Survive Mod right away. It has been on the market for quite some time but has never been hot. Especially, if you are a fan of sci-fi themes, this game will surely satisfy you. Download the game now and enjoy the endless survival here. A sandbox world with countless mysteries waiting for you to discover.