League of Stickman is an addictive fighting game on the phone. It is inspired by League of Legends (LoL) but builds whole new gameplay. In other words, you will meet the generals in LoL again with the characteristic stickman appearance. And you will play as one of them to participate in the 1v1 stickman arena. Your mission is to defeat the minions of the Demon Lord and restore peace to mankind. Moreover, you have to compete with your friends on the global leaderboard. Show your action skills and enjoy the spectacular battles. An impressive series of skill effects will leave you with unforgettable memories.
Download League of Stickman – Stickman-style fighting game
There are quite a few stickman-style fighting games on the market, but League of Stickman is still one of the most prominent names. It brings you hundreds of different quests revolving around the fight against the dark boss. Your task is to form a stickman hero team with up to 3 members. Then you will use them in turn to defeat the enemy. Besides the boss battles, you also have competitions with international friends. Those are very attractive promotion battles that you should not miss. If you beat them all, you will become the champion.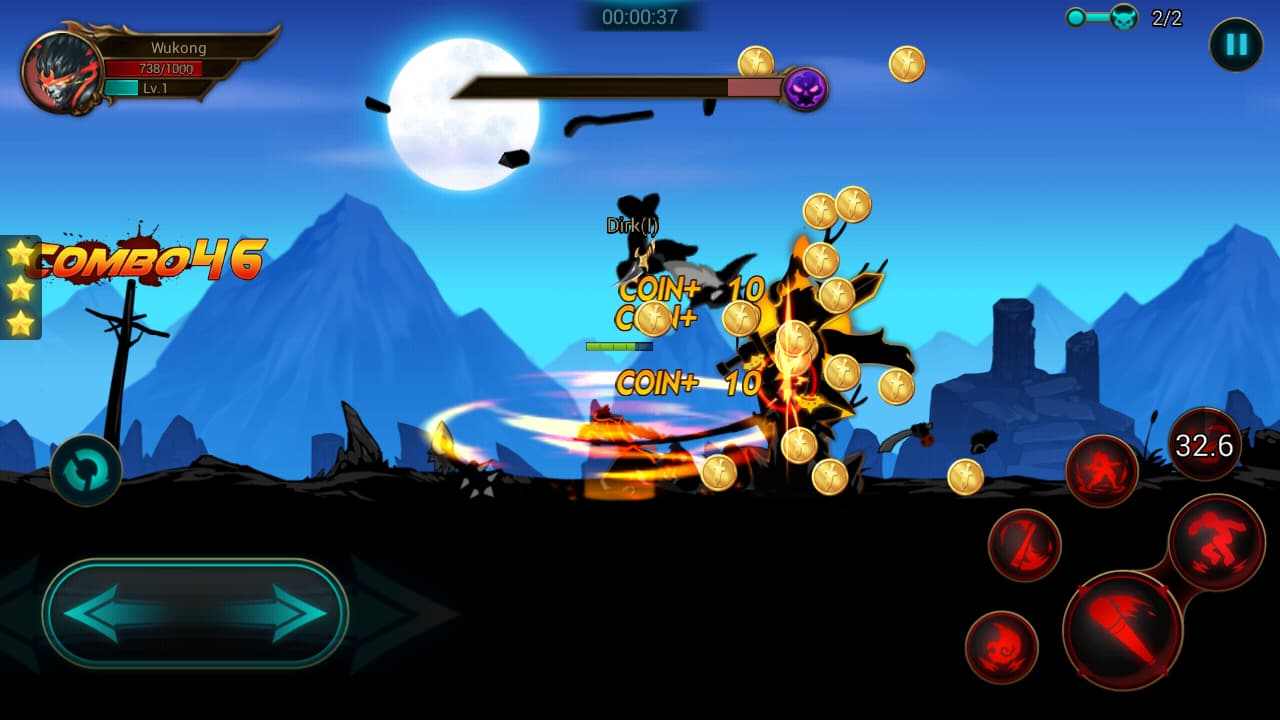 Join the fiery battles
In the battle, your only goal is to destroy all enemies. The early stages are usually simple when the enemy is weak minions. But the enemy's power is getting bigger and bigger over time. After a certain number of stages, you still have to fight the real boss. Therefore, the pace of the war is increasingly being pushed up, creating an irresistible heat. You need to be mentally prepared for this long battle when facing a series of different enemies. Moreover, keep your concentration high to combine and create reasonable attacks.
In terms of action, it is quite simple to approach and master. You can control the hero with two arrows (left and right) and skill virtual buttons. Each hero will have a set of 4 special skills and a basic attack. Your job is to combine these skills to create effective combos on enemies. Besides, pay attention to the cooldown of each skill. The stronger the skills, the greater the cooldown. During the cooldown, you can use basic attacks. But move skillfully to dodge attacks and protect your HP.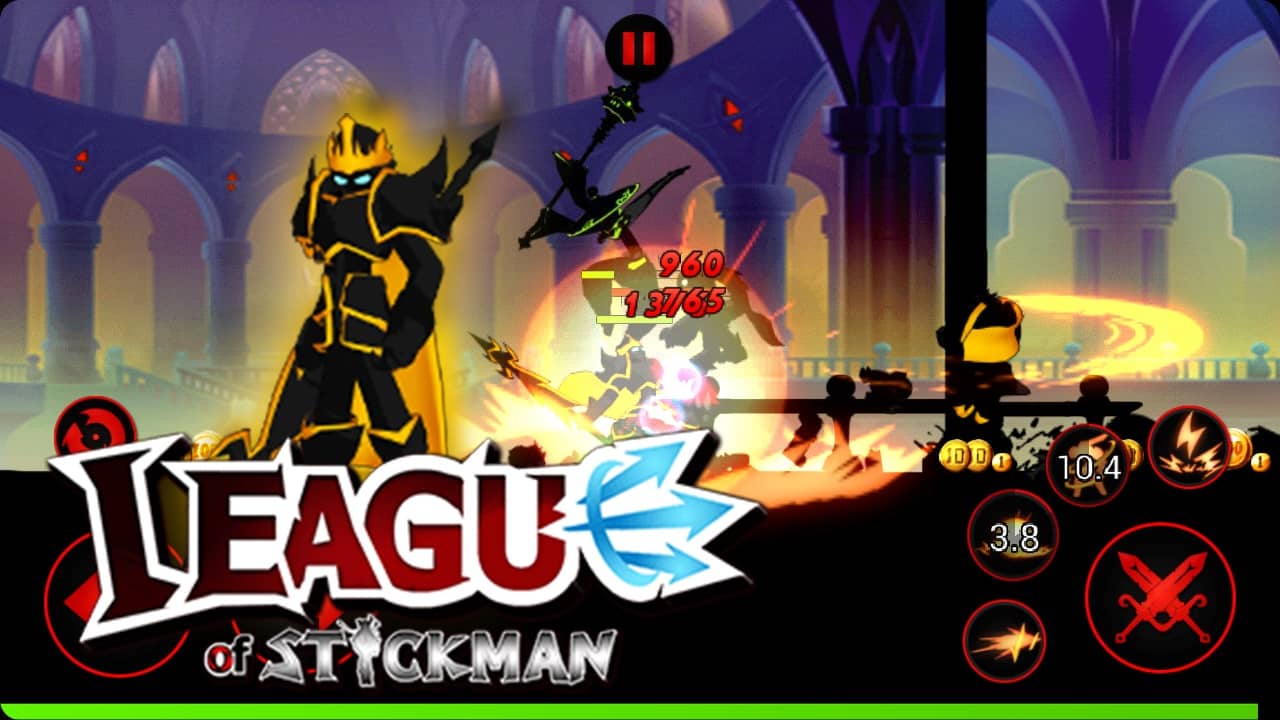 Explore the hero system
League of Stickman brings a diverse collection of heroes inspired by LoL. You will meet familiar faces like Yasuo, Garen, Riven, Wukong, and more. However, most of the characters have been redesigned as stickmen. Therefore, they bring a feeling of both closeness and newness. Besides, each hero brings unique characteristics based on the original. The difference between heroes comes from skill sets, appearance, and skill effects.
Besides, each hero will use different weapons. For example, Yasuo will use a sword, Wukong will use a stick, Garen will use a large blade… The difference in weapons leads to many distinct points in the skill set. Remember Yasuo's tornado and windbreak? It remains the same in the stickman hero's skill set in this game. You can also upgrade your heroes to improve their strength. But to upgrade and unlock new heroes, you need enough gold coins and diamonds.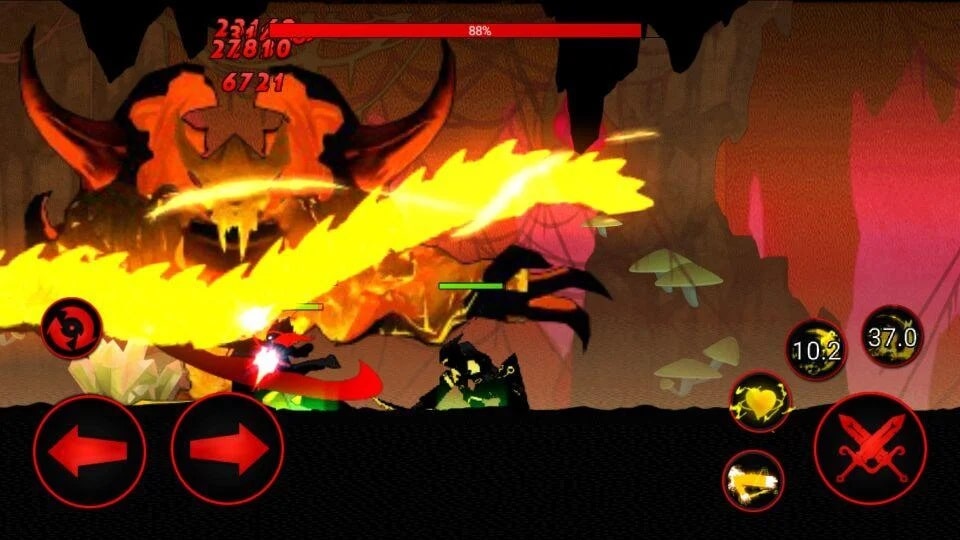 Diverse enemy system
Besides the variety of hero systems, this game offers an equally unique enemy system. They will randomly appear in your wars as the level progresses. Besides the weak minions, you will have the opportunity to encounter giant bosses. They possess insane power and good resistance and slowness. So you need the most powerful heroes to fight the enemies. With more power, your journey will be longer and more interesting. Don't stop until you are satisfied with your achievements.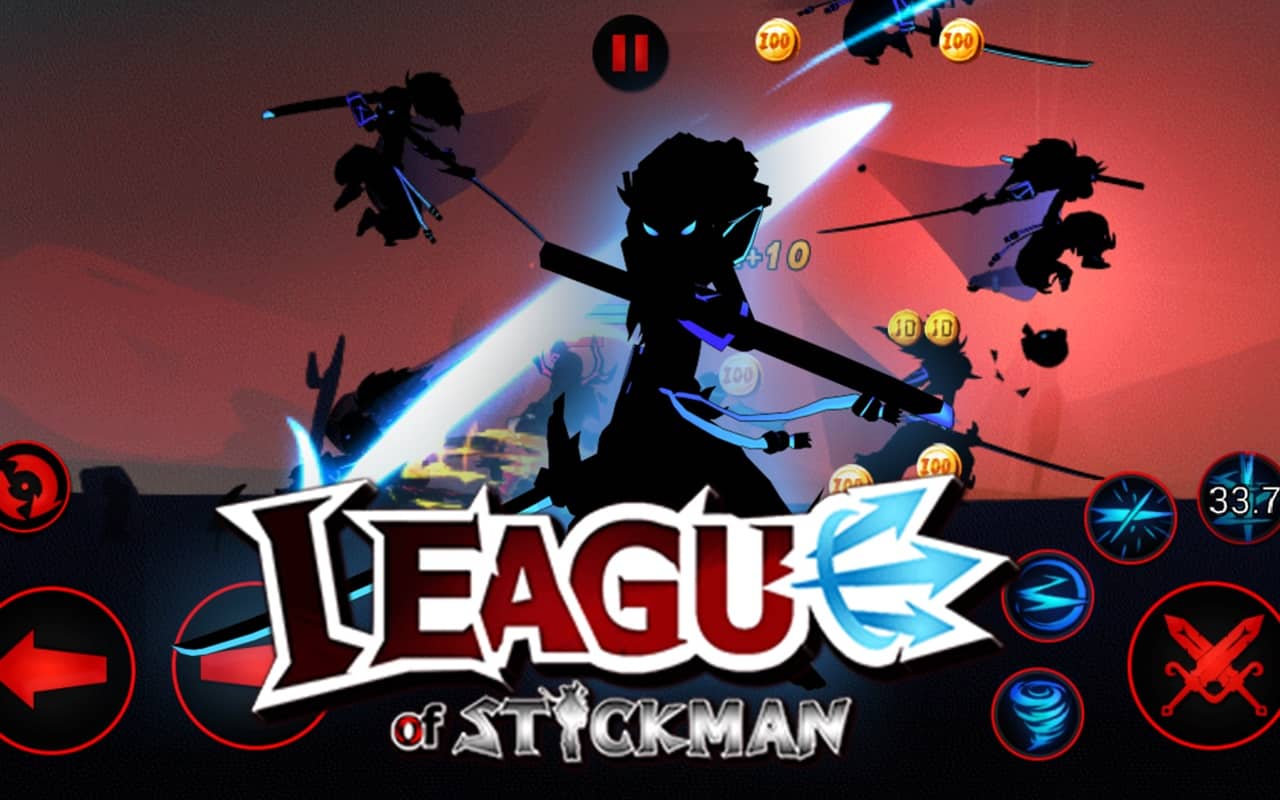 Impressive design on 2D graphics
This game possesses a characteristic 2D graphic style. It impresses with beautiful stickman hero images. Each hero has its own beauty and is designed based on the original from LoL. Besides, they possess eye-catching skill effects every time they act on the battlefield. Explosive combat effects add to the real appeal of fighting gameplay. Moreover, its appeal also comes from the background music and vibrant sound of each skill.
MOD Feature of League of Stickman
MOD Menu
Unlimited gems
Unlimited money
no cooldown
unlock all characters
max level
free shopping
Don't miss League of Stickman if you are looking for a fighting game on your phone. It promises to make you satisfied with the top 1v1 battles. Get ready to role-play your favorite stickman hero and enjoy the fights. Moreover, you can unlock dozens of heroes into the squad. They will help you conquer boss battles and compete with friends online.