Marble Clash is a super fun online survival shooting game. It is an interesting combination of the action genre and transforming robot theme. Join the game, you will have challenging battles with many other robots. They are robots from global online players. Your mission is to defeat them, collect as many coins as you can and become the last one to survive. Things are not simple when you have to compete with dozens of opponents through many rounds. Get ready to roll across various terrains and engage in gunfights. Winning will bring you rewards and promotion points.
Download Marble Clash – Fun 3D shooting action gameplay
If the classic battle royale survival games bore you, then Marble Clash is the perfect alternative. It brings you battles with new rules and fun design. But it doesn't detract from the typical competitive edge of an action game. You will also compete against many players in Survival and Coins Royale modes. Some more modes will be available in the game soon. Besides, there are limited-time events that you shouldn't miss. In other words, there is always room for you to go to war and hunt for gifts. Don't miss any chance to prove you are the strongest robot.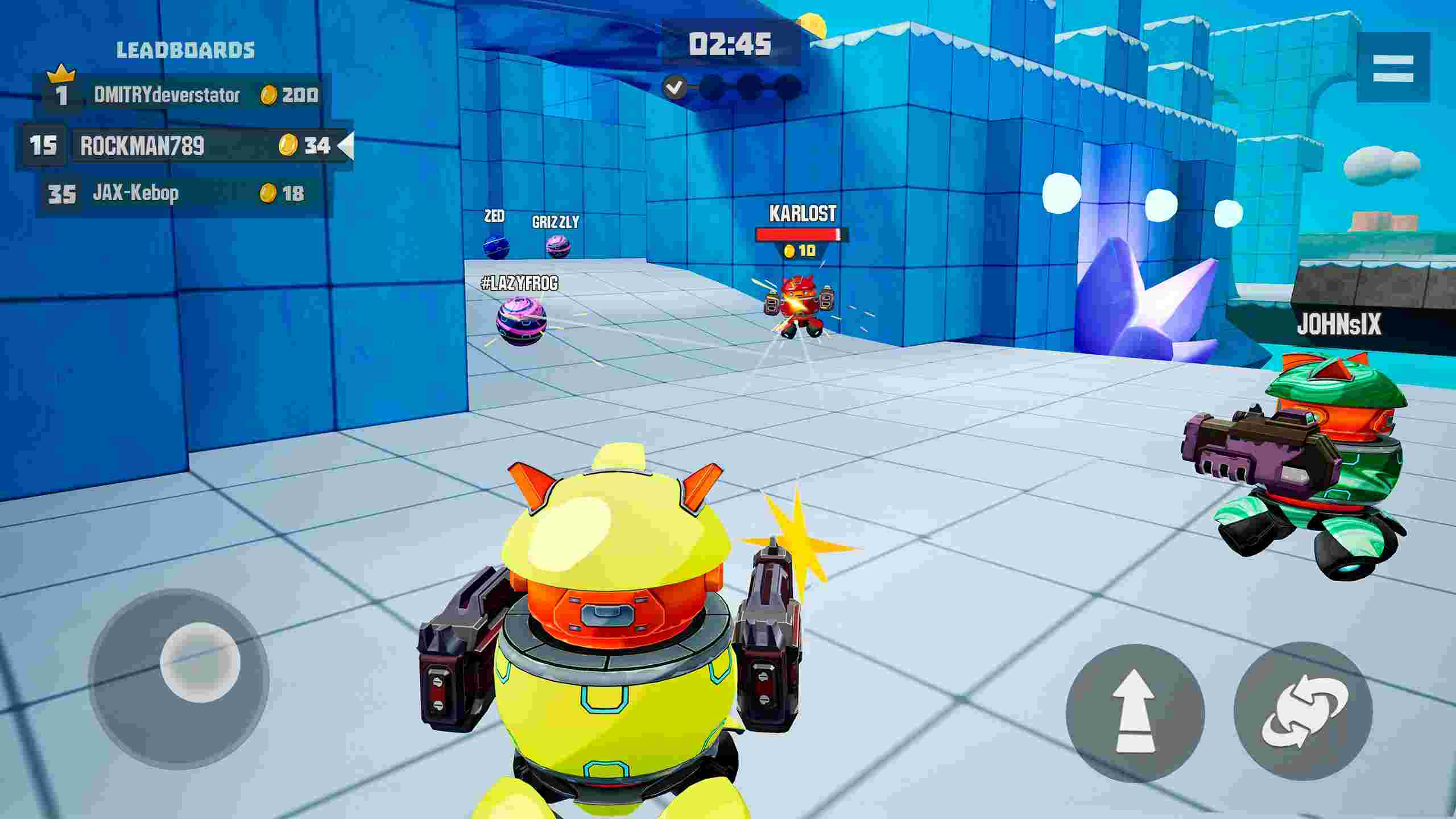 Discover fascinating game rules
Each battle in this game will go through 4 rounds. In each round, your goal is to collect as many coins as possible to finish first. After each round, half of the players are eliminated. The rest continue to participate in the battlefield to collect coins. Just like that, the players who reach the last round will compete to win the championship. Of course, whoever has the most coins wins. Or whoever is the last person alive on the map will be the only one to receive bonuses and promotion points.
As can be seen, this game has new rules compared to the usual battle royale games. It increases competition between players while giving you more time on the battlefield. Besides, the map will be narrower and narrower, so the battle will become more and more fierce when it comes to the final round. To gain an advantage, you need to have a smart action strategy. Remember that you can switch between two states, robot and marble ball. When in ball form, you can roll on the map easily but cannot attack others. When in robot form, you can use guns to attack.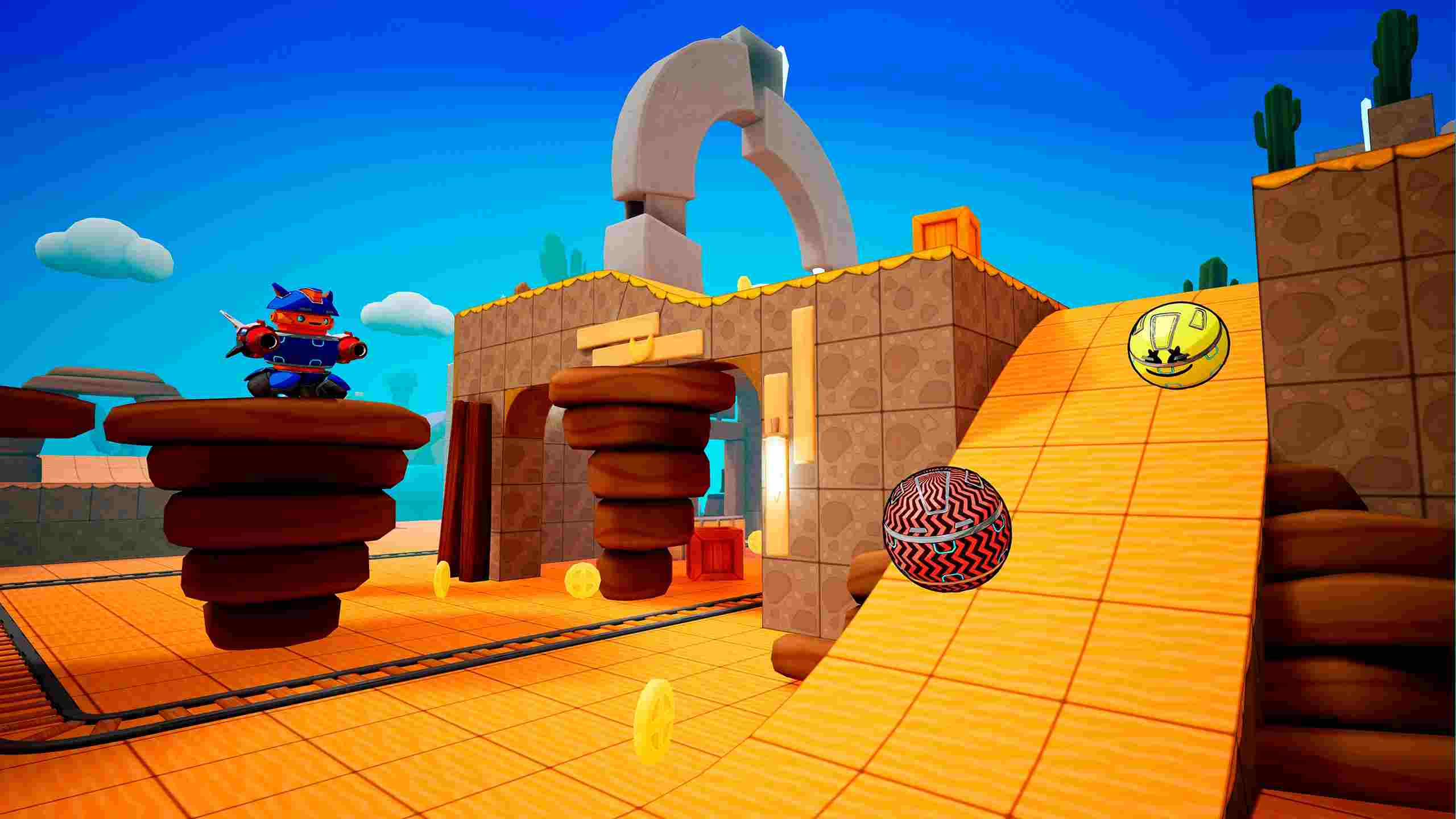 Upgrade your robot
To gain an advantage on the battlefield of Marble Clash , you need to upgrade your robot. There are many ways to upgrade and you are free to choose your own upgrade direction. Your robot has 4 important stats including HP, damage, healing, and armor. To improve these stats, you need to equip the robot with the necessary equipment. Specifically, you can unlock new guns from pistols to rifles, cannons, rocket guns, stun guns… Each gun has different attributes so consider them before choosing.
Besides, do not ignore the new parts to upgrade the robot's appearance. You can replace its head, body, and skin with more advanced options. Appearance changes also affect character attributes. So after the upgrades, your robot will be faster, stronger, and cooler. But to unlock the equipment, you need to spend enough corresponding gold coins. To own unlimited gold coins, download the version of the game.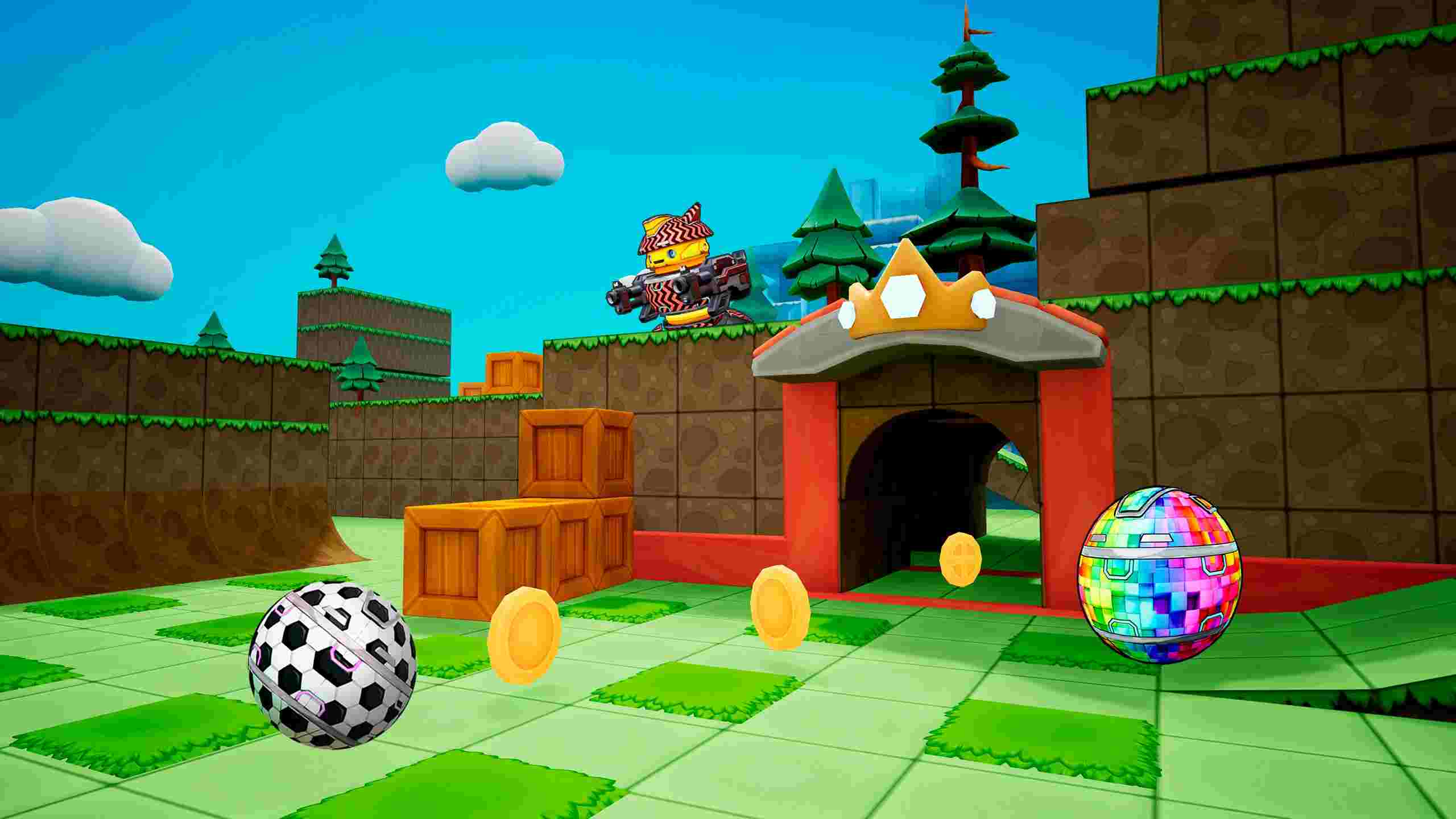 Map with diverse terrain
Each battlefield map in this game has a distinct color. Besides, each map will include many different areas and is designed with many types of terrain. It can include large buildings, steep slopes, deep holes, slides, towers, etc. Moreover, each map will be divided into 4 main areas. After each round, one of the zones will disappear, leaving you with less space on the battlefield. So with the change of the map, you need to change your action strategy.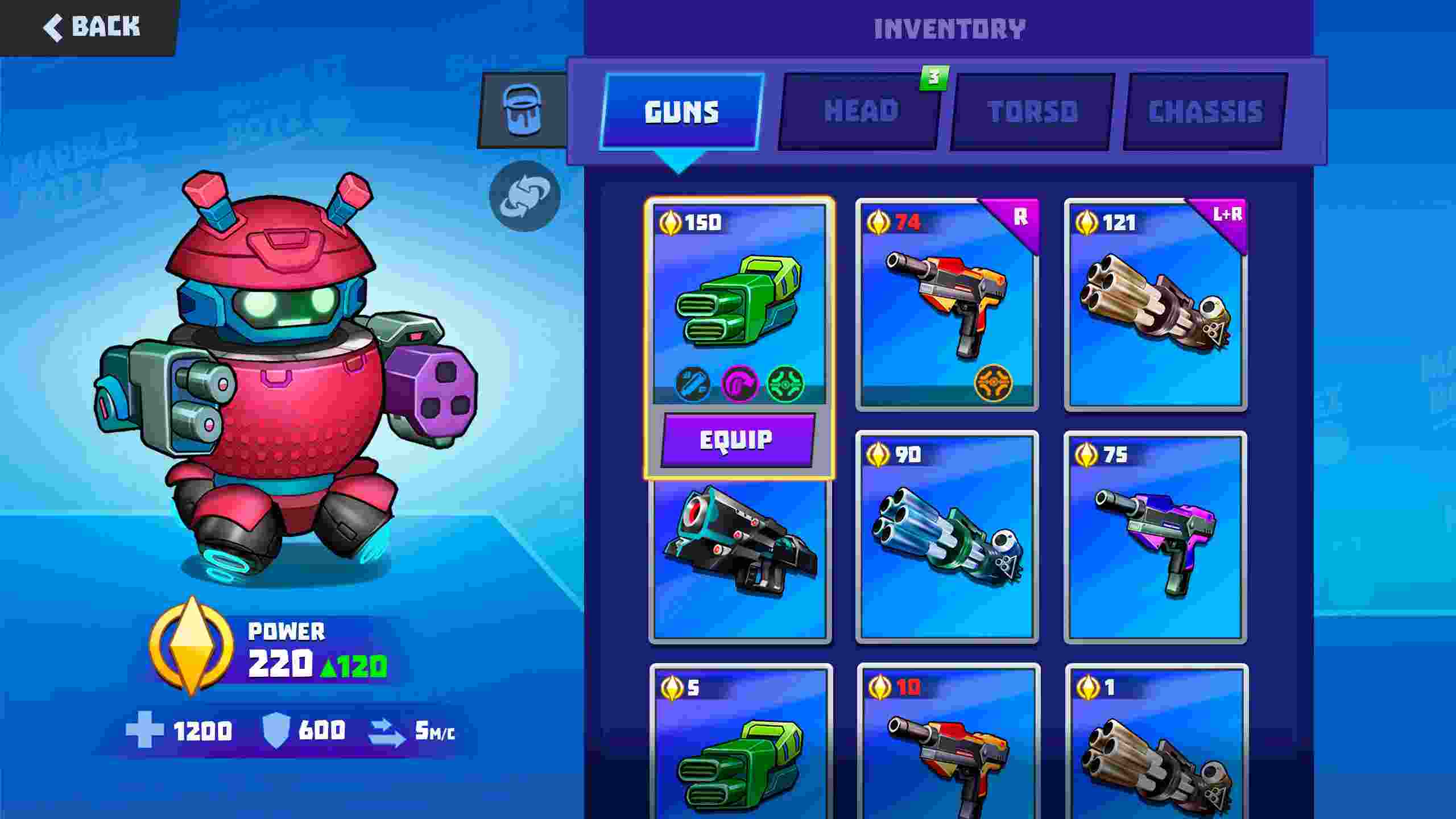 3D graphics with lovely design
This game will make you happy with its lovely cartoon design style. It depicts the image of transforming robots very funny. You can even customize your robot to enjoy the new beauty. Besides, the battlefield scene is very diverse and beautiful. It brings a large, detailed experience scene for you to freely move and explore. In particular, your battles will explode with a series of eye-catching effects. The sound of gunfire and explosive bombs will make you excited.
Download Marble Clash if you are looking for a new battle royale title. It brings new game rules combined with a modern transforming robot theme. Thanks to that, you will have the opportunity to participate in a new series of exciting survival battles. Try to move, attack and collect coins to become the strongest robot. Many other players are waiting for you to compete. Defeat them and be the last one standing on the map.