Minibus Simulator Vietnam is a bus driving simulator from the publisher Web3o Technology. This game will give you the most realistic driving experience in the countryside and cities of Vietnam. You will also find the feeling of a real bus driver when going through the missions in the game. You can pick up and drop off customers, explore different areas, and experience challenges in real weather conditions. Besides, the game will provide you with unique car models. You also have the right to customize vehicles and unlock items in the shop. Don't miss this opportunity to download the game for free here.
Download Minibus Simulator Vietnam – Experience the life of a bus driver
The job of a bus driver is not as easy as you think. But only when you really experience this work in Minibus Simulator Vietnam, do you realize how challenging it is. This game is the perfect place for you to learn how to be a bus driver. Moreover, you will experience that work on the familiar map of Vietnam. Details from vehicles, signs, streets, village roads, weather, and people… are simulated based on real life. It can be said that this is the most realistic simulation experience for you to explore the famous areas of the country.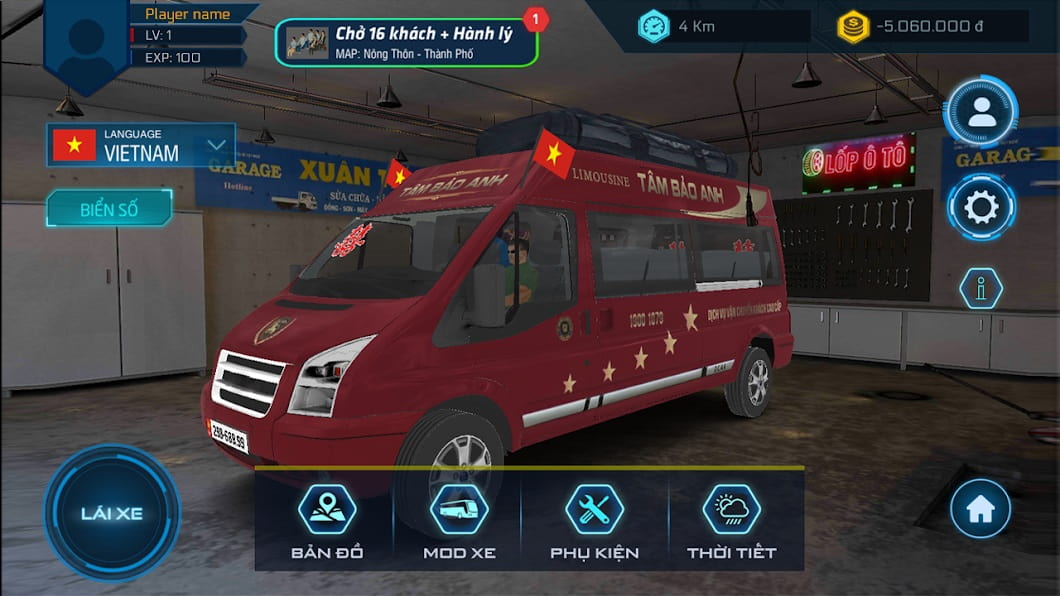 Attractive quest system
As a bus driver, your job is mainly to pick up and drop off customers. However, instead of traveling along fixed routes, you can drive and transport passengers on long and free routes. Your journey will start at the bus stop. Next, you will receive guests and proceed with your trip. You need to drive according to the directions to reach the required place and receive the reward. Of course, you must obey the traffic rules to receive the full bonus. If you cause a collision or run a red light, the bonus amount will be deducted.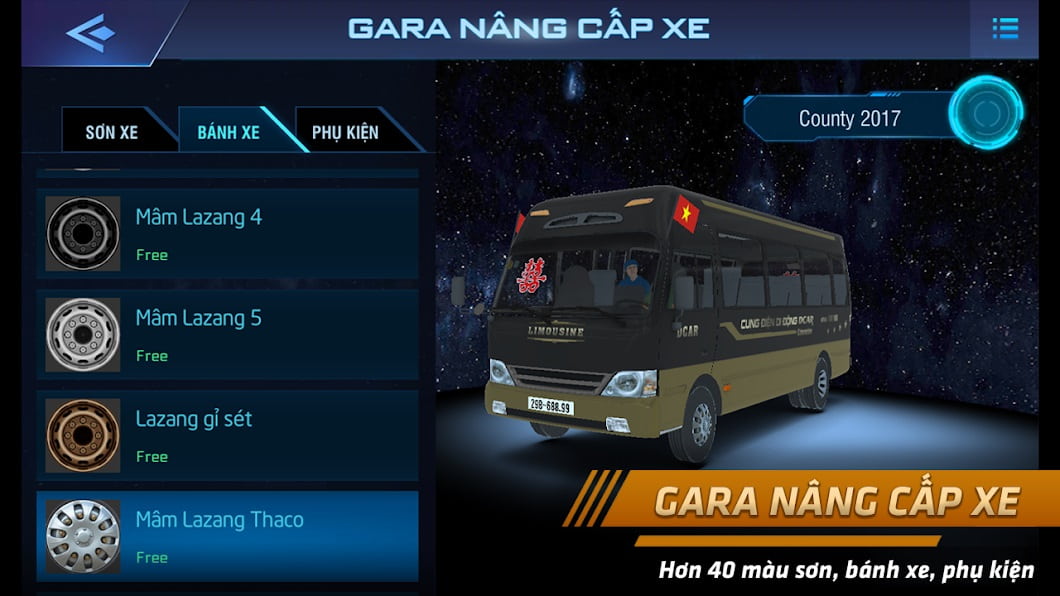 Enjoy a realistic driving experience
Just choose any mission, then you will immediately start your driving journey. With detailed driving mechanics, the game will give you the most realistic driving experience. However, you also need to take the time to practice and master every operation. Basic operations include car navigation (via the virtual steering wheel, arrows, or using screen tilt sensor), accelerator, brake, lever, led light, horn, seat adjustment, door opening/closing, MP3 music, minimaps, and more.
As can be seen, all basic driving operations are included in Minibus Simulator Vietnam. Besides, the game also provides important settings for you to customize the experience. In particular, you have the right to adjust the weather and day-night cycle. The automatic rain, sun, and wind effects will increase the realism. You can also customize the traffic density on the street. If you are a new player, you should start with an experience with no or very little traffic. Also, choose a viewing angle that suits your preference (first or third).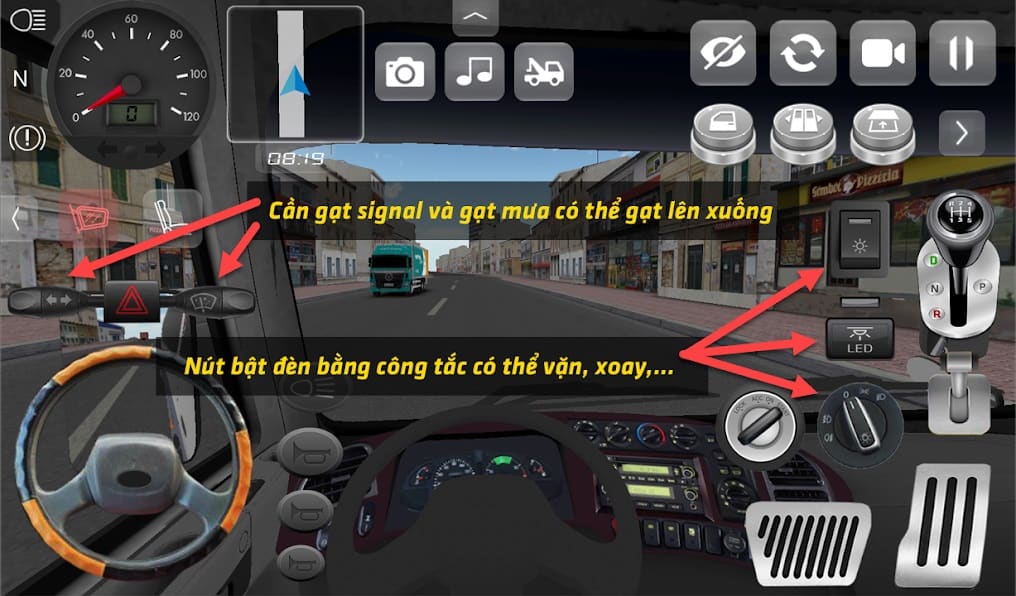 Explore the bus and map system
So far, this game has more than 10 different cars available in the store. Those are cars from familiar brands. You can unlock cars with coins earned after each mission. That money is also used to customize the car, helping you refresh it with new paint colors, textures, license plates, new wheels, and more. The game also has a variety of accessories such as a driver, a hat, a wedding letter, a flag, etc. Choose the right things to customize your bus.
In addition to the items in the shop, the game also offers 3 unique maps. These are Rural – City, Terrain – Mountain, and Urban – Beach maps. Of course, each map is designed with different scenery. You will have the opportunity to go through many famous areas and places on each map. The map topography also affects your experience. For example, you need to drive more carefully when going through mountainous terrain or rough dirt roads in the village.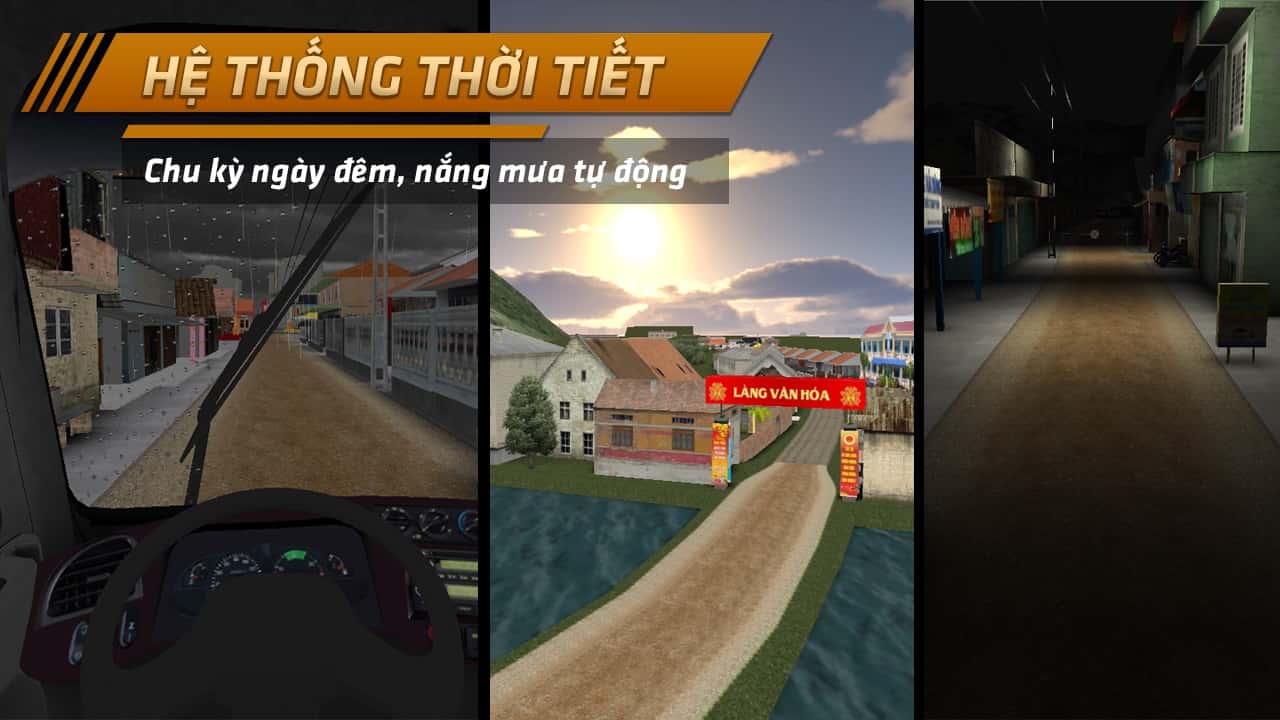 Realistic 3D environment
This game is invested very carefully in terms of visuals. Specifically, it is built with high-resolution 3D graphics. Thanks to that, details from vehicles, streets, people, and buildings are all extremely detailed. They are also highly realistic and closely simulate Vietnamese culture. The map environment is equally realistic. It covers many regions and landforms. Along the way, you will see very familiar signs, grocery stores, and houses.
Minibus Simulator Vietnam is continuously updated and edited from time to time. So it promises to bring an increasingly complete experience. Do not miss this game if you want to explore the map of Vietnam or simply enjoy the job of a driver. There are dozens of bus-driving missions for you here. Start your first trip now.