Alien forces are invading the earth and we need a hero, that's you. That's what started the N.O.V.A. Legacy , an FPS game with a futuristic fantasy theme with a modern design. It will take you on the craziest shooting missions in campaign mode. You can also connect with online players in team mode and compete on leaderboards. The most impressive point of this game is the eye-catching battles. You'll witness head-to-head gunfights, massive explosions, and stunning slow-motion cutscenes. Every image and detail comes to life and realistically depicts your spaceship battleground.
Download N.O.V.A. Legacy – FPS war against aliens
This fantasy topic is no longer strange to us. But the N.O.V.A. Legacy is one of the FPS titles that exploit it best. At the beginning of the game, you will be introduced to the human context in the largest invasion of spaceships in space. You will play Kal, a marine from the N.O.V.A. You are summoned again to strike against the invading force and protect humanity. It's been a long journey, but you won't be alone. You will be assisted by an artificial intelligence agent, Yelena. Your mission is to fight the alien enemies and reveal the secret behind this surprise attack.
Explore exciting modes
The game currently has 3 main modes, namely Campaign, Deathmatch, and Team Deathmatch. The campaign mode can work even while offline, while the other two modes require an internet connection to play. The campaign builds on the game's original storyline and consists of 10 chapters of content. In each chapter, you will have to go through a series of missions, meet hundreds of enemies and explore many places on the spaceship. After completing all the missions, you will have access to a new chapter with new challenges. And Deathmatch is an online battleground that allows up to 8 players. You have to fight against 7 other people to win. Team Deathmatch mode is similar, but you will play with 3 other people in a 4v4 fight.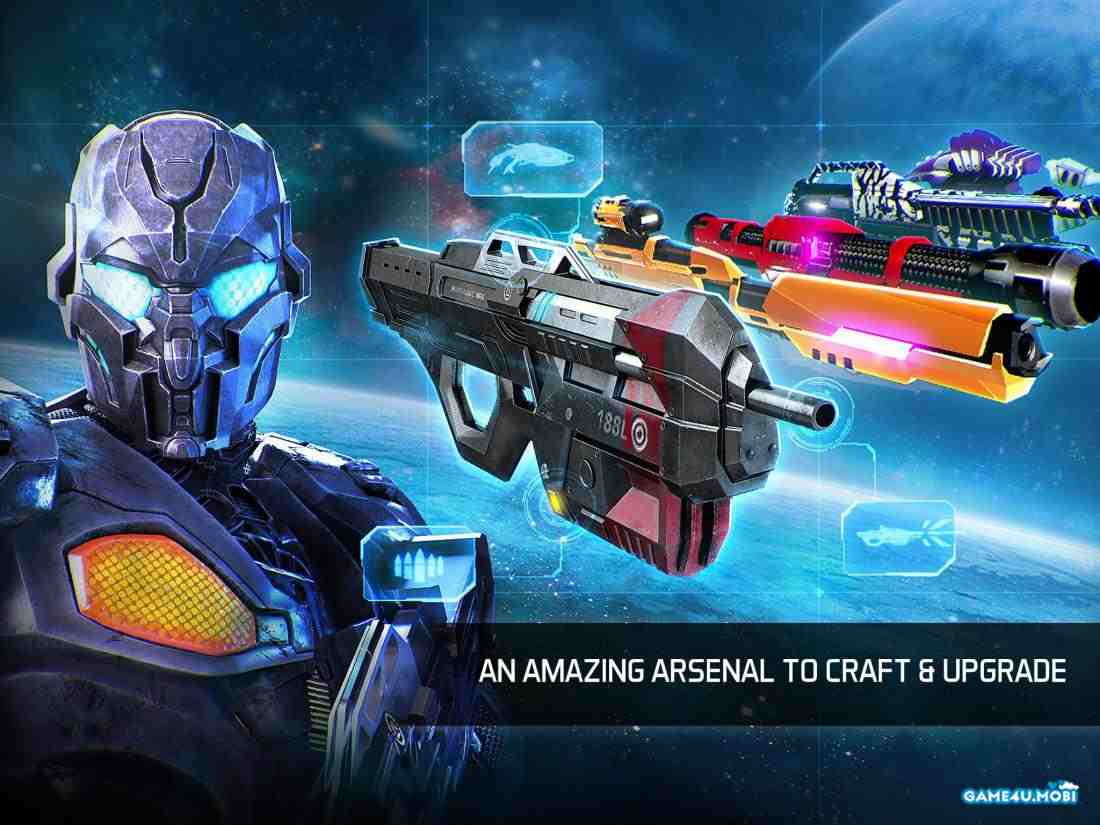 Intuitive and optimized mechanics
Every mode promises to bring you the most explosive battles. To win these wars, you must be a strong and flexible fighter. You can control your hero with a joystick, throw grenades, change ammo and use support items. In particular, the gun will automatically shoot at the target when you aim at them. Therefore, a few important operations have been shortened to provide the optimal action mechanism on the phone. With this mechanism, you will easily reach the game without taking too much time. But what matters is your strategy. Which target will you choose, how to aim, hide or attack…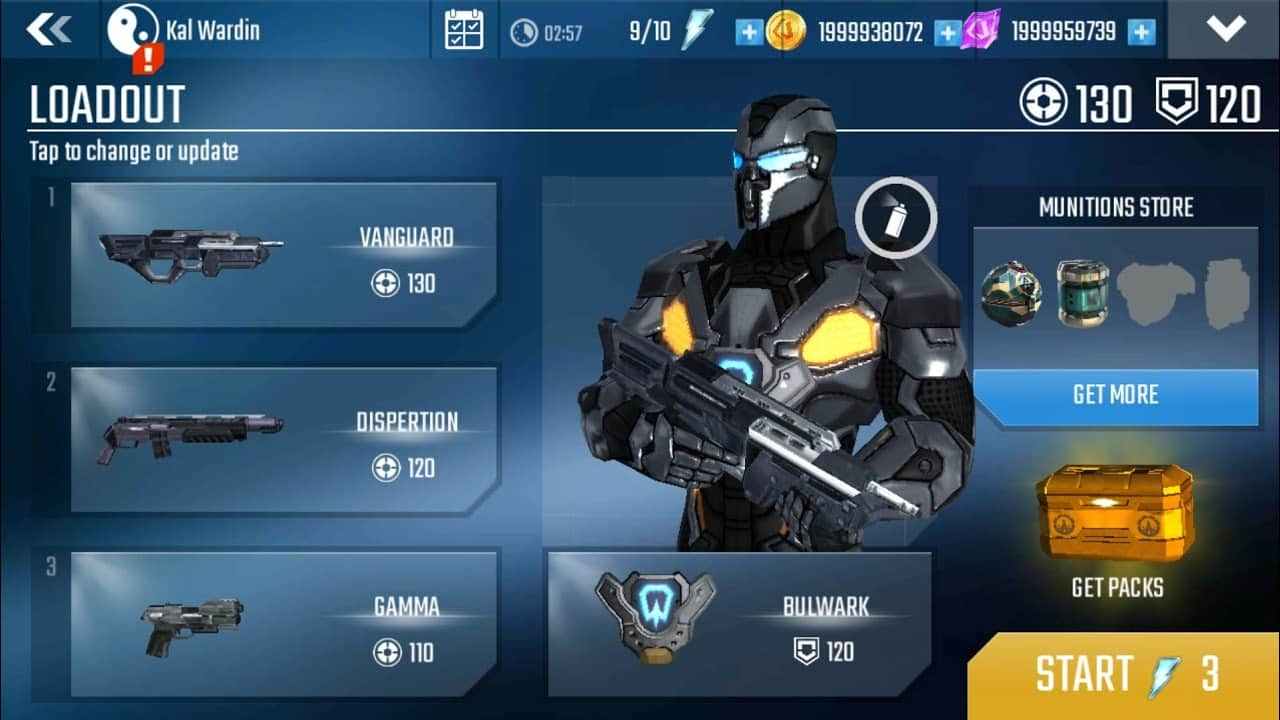 Unique and powerful weapons
To serve your wars, N.O.V.A. Legacy brings a unique weapon system. It includes many powerful and modern guns and is ranked in ranks from common to rare. Each gun has 5 important stats, including damage, accuracy, fire rate, reload time, and ammo capacity. You can unlock new guns and upgrade them as you like. To unlock the gun, you need to collect enough corresponding cards. They can appear in the game's quest rewards. In addition to some of the available guns, you will find a number of other guns scattered across the map.
Diverse Boss system
With a science fiction theme, the game successfully depicts the enemy system from many different planets. You will find powerful robots, terrible Bosses, drones, remote control AI… They have a modern appearance and skilled shooting skills. Some of them can jump and fly to reach the enemy, others will use their huge size to threaten you. For each type of enemy, you need a unique strategy to deal with. To find enemies, you just need to follow the direction arrows and guidance from the AI ​​assistant.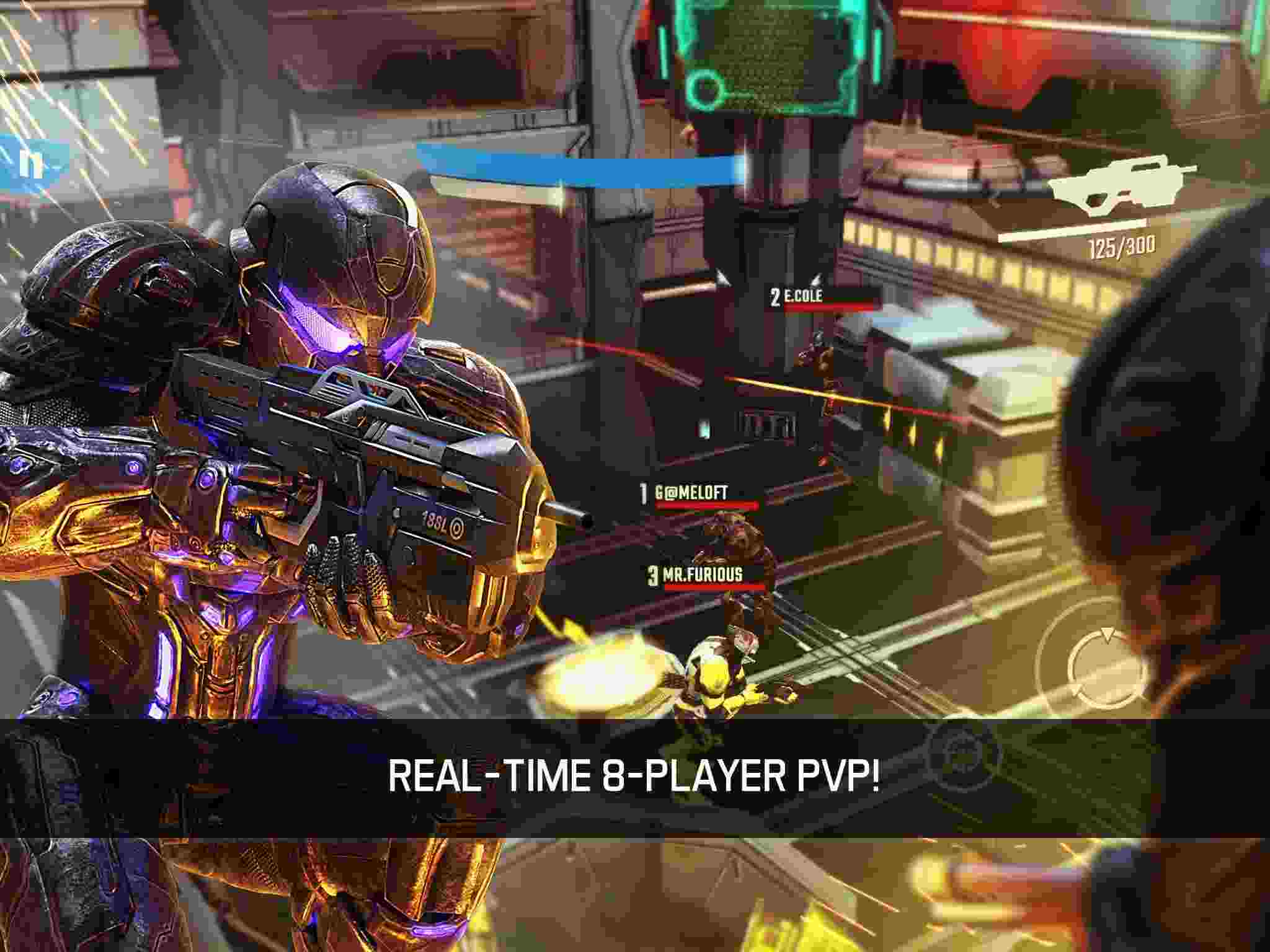 Modern and realistic 3D graphics
The graphics of the game is one of the factors that make the success of this game. It vividly depicts the modern and innovative spaceship scene. The robot and Boss images are not inferior to the beauty of the righteous warrior. Weapons, vehicles, and technology in the game are also very realistic and refined. They contribute to the fictional plot of the game. In particular, you will witness beautiful fast-paced gunfights on vibrant background music.
In general, the N.O.V.A. Legacy will not let you down with its top-notch FPS gameplay. Join the game and start the campaign against the enemies invading the universe. You need to show your agility to destroy the most powerful and advanced robot warriors. Thereby, you will discover the entire mysterious story of the game.