Off The Road is one of the best off-road racing games on mobile. This game gives you a large open world with many types of terrain to explore. You can drive off-road vehicles, trucks, trailers, helicopters, and many other vehicles. They will help you overcome terrain from plains to hills and even conquer the sky. There is no limit here except your skill. Practice regularly to master every maneuver and score the highest possible score. Besides, you can challenge your friends and online multiplayer. Are you ready for off-road races?
Download Off The Road – Drive and race on various terrains
The impressive highlight of Off The Road compared to conventional driving simulation games is freedom. It does not limit your experience in any way. Instead, it offers a large space and a diverse vehicle system to explore and enjoy. Do you want to drive over hilly terrain or fly a helicopter and enjoy the sky? You can do all of this here. Moreover, you will have the opportunity to meet and interact with friends. Your track won't be alone anymore.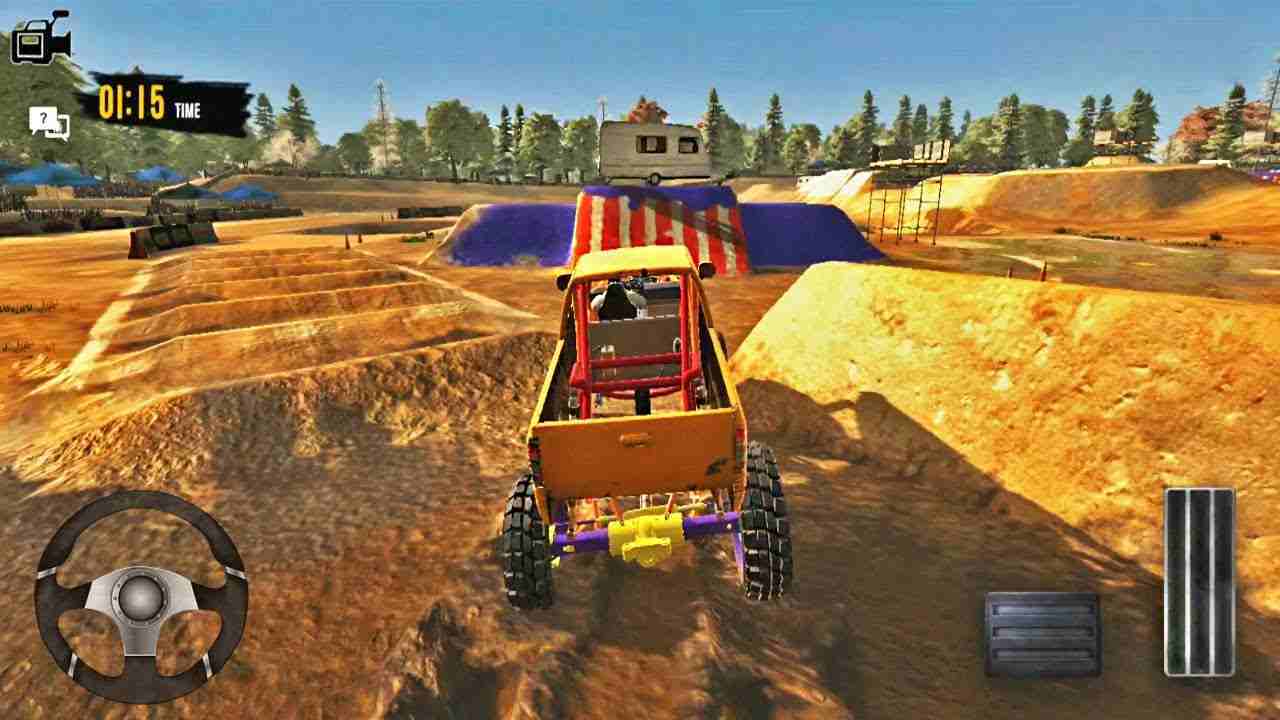 Discover fun challenges
This game currently has 2 main modes, single and multiplayer modes. In the modes, there are up to 3 different types of missions, including Checkpoint Hunt, Pathfinder, and Transport. Each type of mission will challenge you in its own way and come with attractive rewards. First, learn about these tasks.
Checkpoint Hunt: Your mission here is to drive as fast as you can to pass through important points on the map. Every time you collect a checkpoint, you will be added a certain number of points. The more checkpoints you collect, the higher the score and the bigger the reward. Besides, you can also earn more coins scattered on the map.
Pathfinder: Your challenge is a journey through checkpoints. To complete this journey, you will have to learn how to drive through different types of terrain. Don't be too surprised if you have to drive through swamps, rugged hills, or dusty dirt roads. Enjoy the most authentic driving experience here.
Transport: You will work as a long-distance driver in this mode of Off The Road. Your task is to find and transport the necessary materials to the required point to build houses, bridges, roads, etc. Of course, you need to complete the shipping orders before the specified time to receive the reward.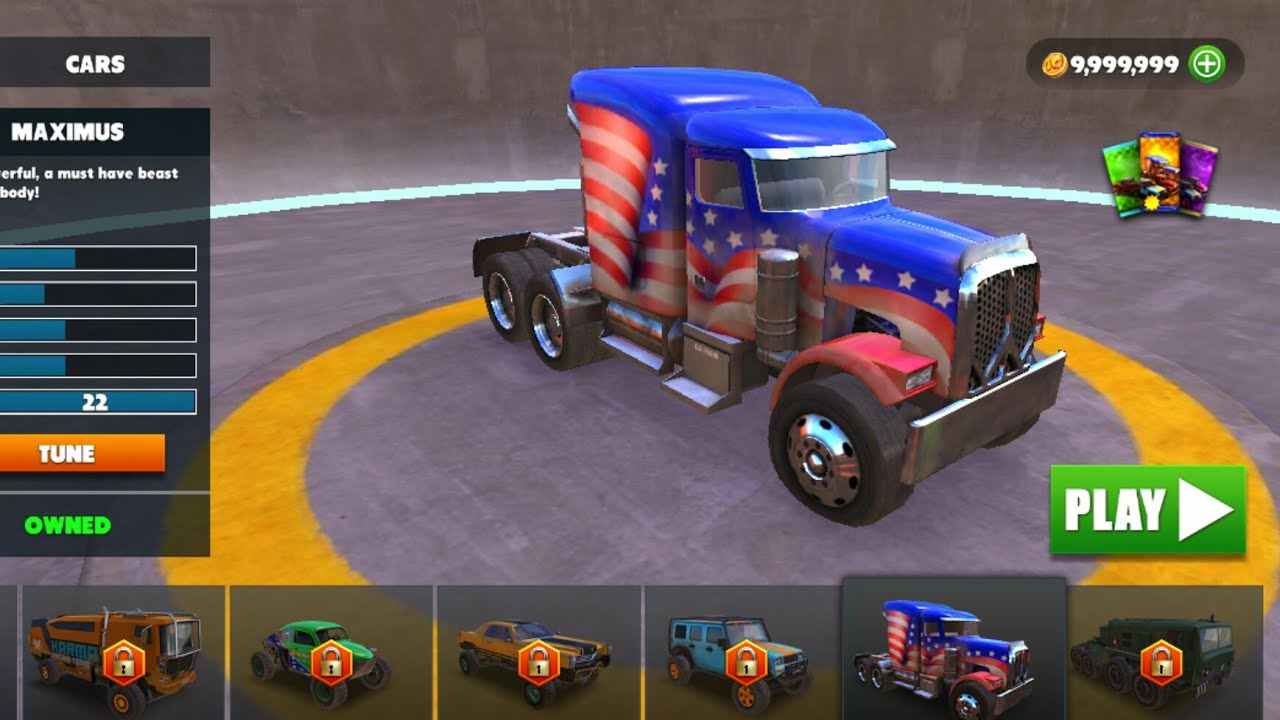 Diverse racing car system
So far, this game has more than 50 different vehicle models in the store. Specifically, there are dozens of models of cars, off-road racing cars, sports cars, muscle cars, semi cars, trucks, container trucks, and more. Each car is designed with extreme looks and comes with a distinctive engine sound. In particular, you can customize the car the way you want with a number of customizations from the skin to the engine. Besides, the game also offers special vehicles such as ships, canoes, helicopters, and planes. You can use them for many situations.
Each vehicle type will be for certain types of missions. For example, if you want to go off-road, off-road racing or muscle cars are the right choices. Meanwhile, if you want to transport goods, you should choose pickups (for light goods) and trucks or containers (for heavy and bulky goods). In particular, to move on the water, you need a canoe or ship (usually only used to carry goods). In general, choose the appropriate vehicle to complete your mission.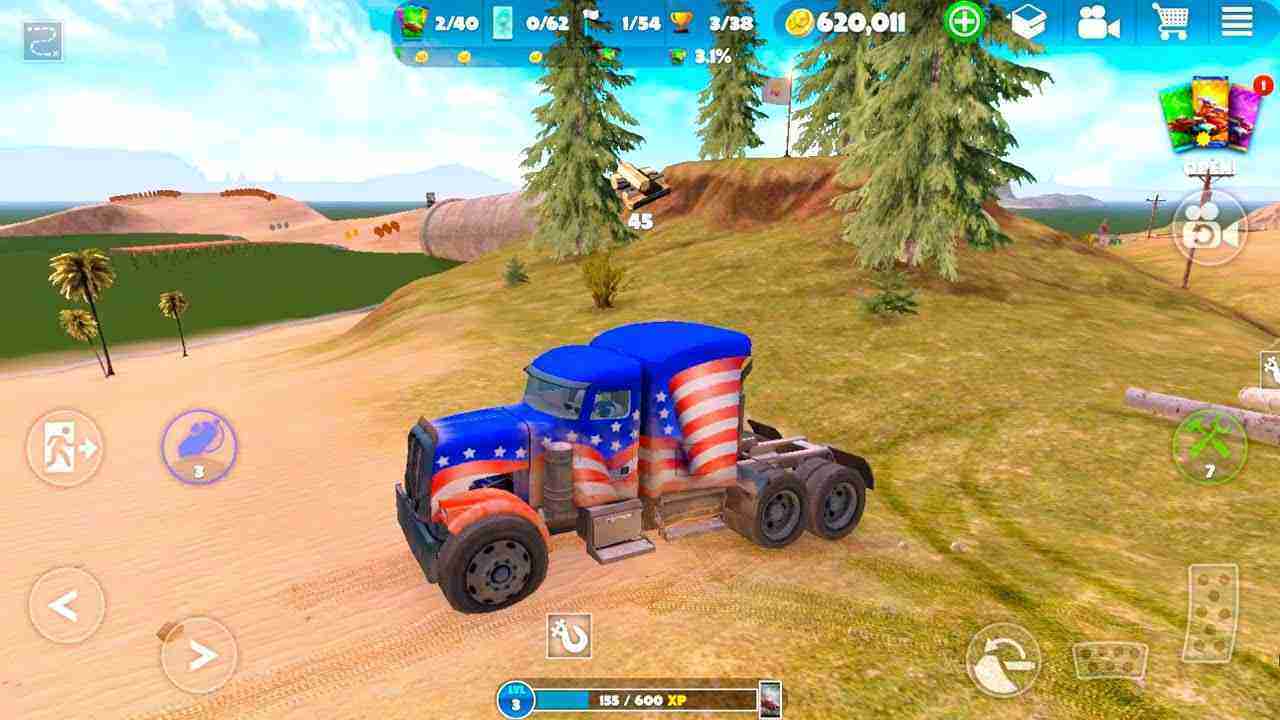 Large and detailed open world
In addition to the diverse vehicle system, this game also brings a world with many different types of terrain. It does not divide the experience space into separate maps. Instead, it possesses a vast expanse of hills, deserts, rivers, seas, swamps, valleys, and more. So no matter what kind of vehicle you use, you can explore this world. Moreover, you can alternate using different types of vehicles.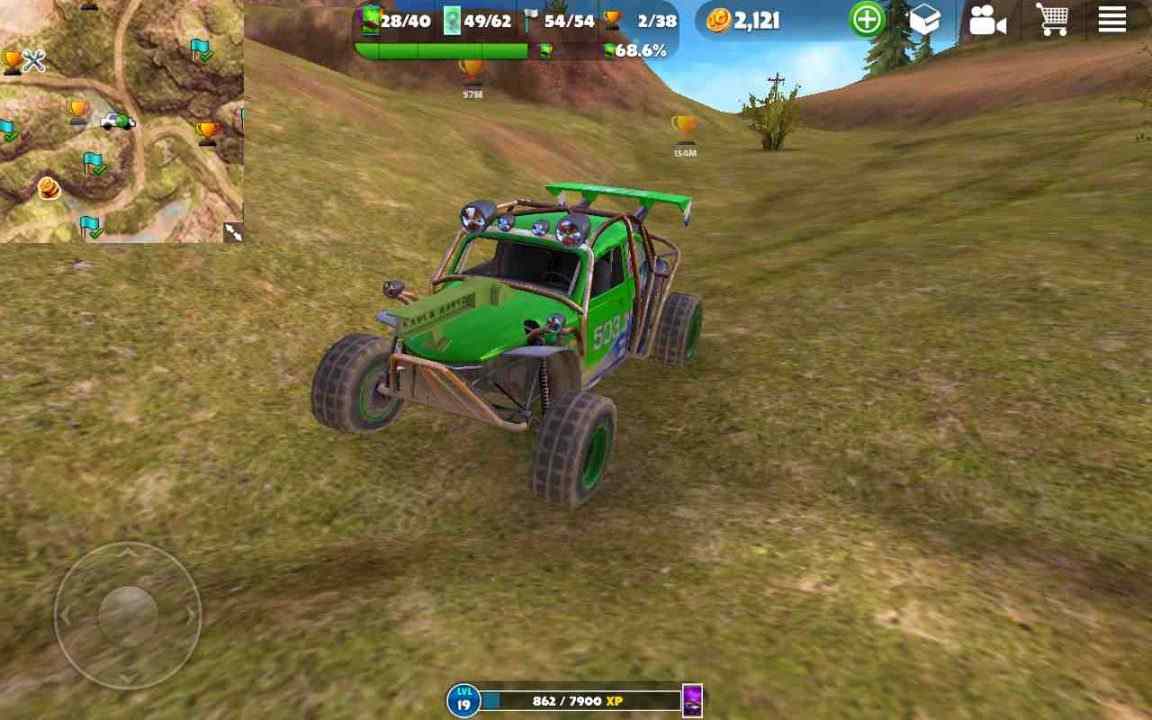 Realistic racing effects
The off-road driving experience in this game will keep you excited. Because it is well-designed with 3D graphics. The massive open world is described in detail from the terrain to the trees, houses, and more. Besides, the vehicle system is designed based on the actual original, providing a great sense of realism. In particular, the effects when driving such as smoke, water waves, deformed tires, and collisions… are equally real.
MOD Feature of Off The Road
Mod Menu
Unlimited money
cars unlocked
free shopping
As you can see, Off The Road has everything you need for an off-road driving and racing simulation experience. So you will find here driving sensations that are fresh, varied, and more authentic than ever. Please select the type of vehicle appropriate to the assigned task. Next, enjoy real driving time in the large and detailed open environment. The better your driving skills, the higher your bonus will be.