Racing in Car – Multiplayer Mod is a new driving simulation game from the publisher TOJGAMES. It is a paradise for those who love customization, car design, and online racing. To satisfy these gamers, the game is integrated with an extremely diverse and detailed collection of vehicles and customization systems. You can find a wide range of models from famous brands. At the same time, there are hundreds of different customizations for you to design your car from appearance to the engine. In particular, the game has many maps and modes to explore. The surreal driving mechanism and realistic 3D environment are also factors that make this game successful.
Download Racing in Car – Multiplayer Mod – Premium racing simulator
Although it was released in 2021, Racing in Car – Multiplayer is one of the best games of 2022. It is loved by a large number of fans because of its thoughtful investment in every aspect. So you will find here a great racing experience on 3D graphics. With that, you will participate in online competitions with a large number of online players. But this is not the best thing in the game. Instead, the most impressive highlight is probably the vehicle customization system. It will make you spend more time in the garage than on the track.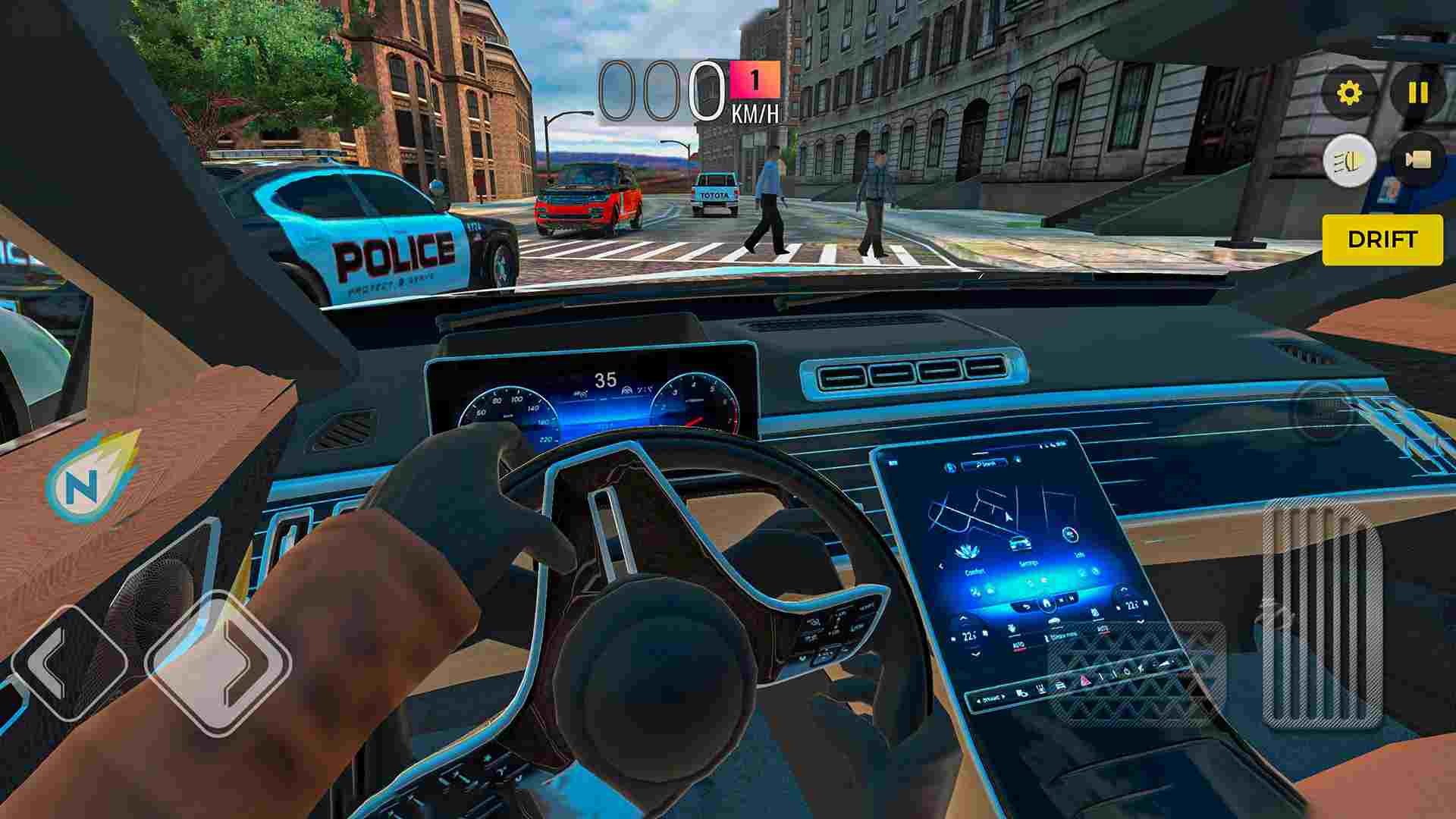 Multiple modes available
You will start the game in the garage and then on the track. But before testing your car, choose a suitable mode and map. The game has a main mode of racing online (Online). But it allows you to customize some other elements such as Traffic or Free Drive and choose a map. There are many different locations to race, including Classic City, Night New York, and Mountain. You will discover them all when you reach a certain level. If you choose to race in Traffic mode, you will not be alone on the track. There will be other players and a variety of other vehicles accompanying you. Besides, each map is designed with its own terrain and landscape. You can race in the modern city or in the deserted hills.
Unlimited vehicle customization
This is the most loved part of the game. It offers a huge range of vehicles including the most popular models from sports cars to SUVs, hatchbacks, sedans, off-road racing cars, and more. Of course, each model will have its own unique design and performance. But you can change it to your liking from the interior, the appearance to the engine indicators. The game offers a detailed customization system in the garage. You just need to visit there to explore everything available. And just touch the screen to choose, design, upgrade, unlock…
In terms of vehicle appearance, Racing in Car – Multiplayer Mod offers customizations in paint color, chassis style, wheel rims, wheels, decals, stickers, lights, glass, windows, and more. You can also customize the seats, cockpit, and many other parts of the car's interior. In particular, the game will make you overwhelmed with a series of engine customization. As a result, your vehicle will be improved in terms of speed, acceleration, performance, handling, and braking. Discover the important parts and customize them properly. And you will own the best racing car ever. It can be seen that this game is really a "paradise" for car experts.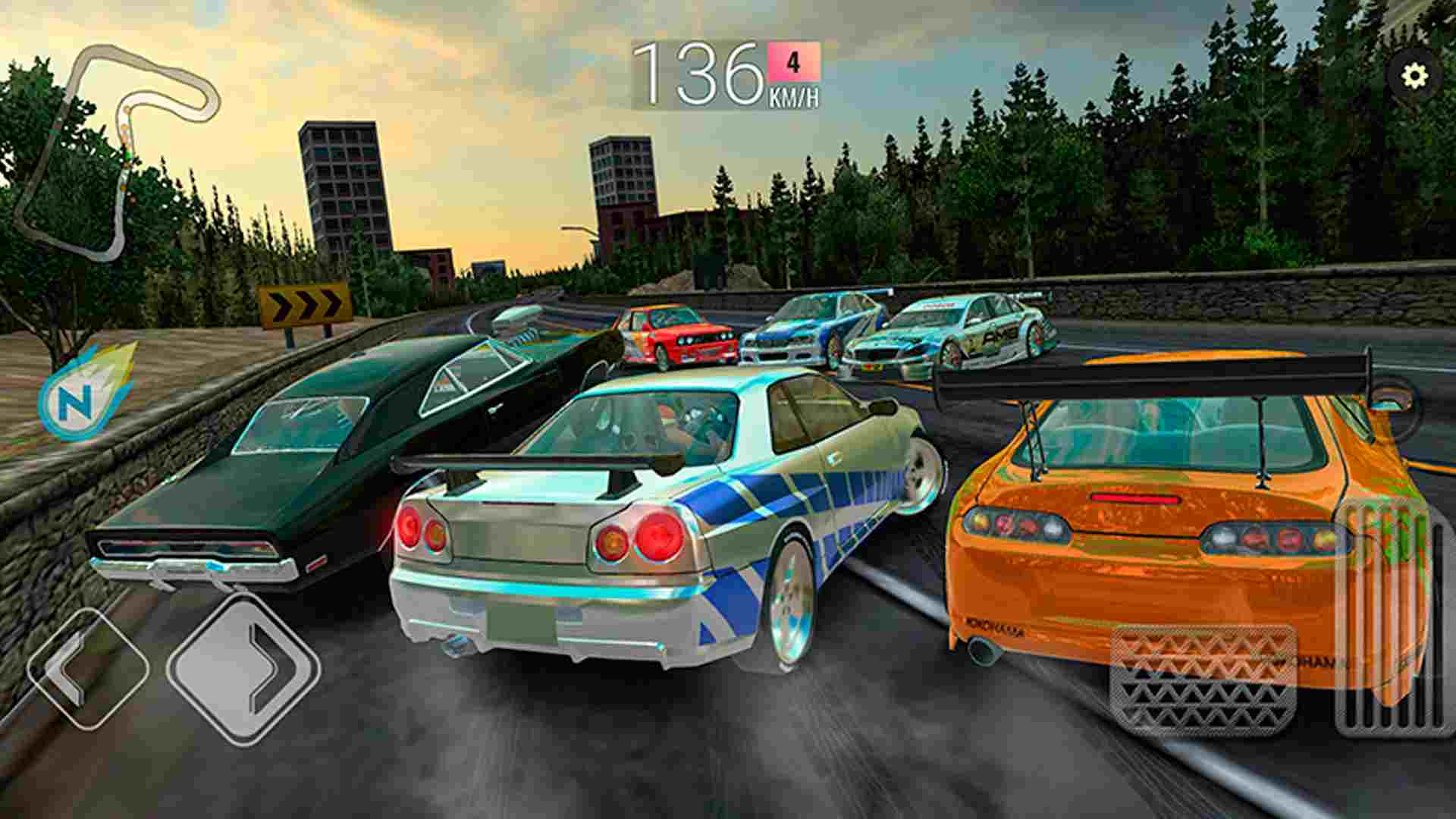 Test your car on the track
After customizing your cars, you'll want to try them out on the track to check out the upgrades. So, choose your favorite mode and race with multiplayer. The driving mechanism is relatively simple, so you don't need to take too long to approach it. Just use two arrows to steer, and click the brake and accelerator to control speed. In addition, you will use nitro to accelerate. Especially, if you like to prank your friends, use funny icons. The racing tracks of this game will give you endless fun. Not only driving but also you can adventure, explore the scenery, and challenge your friends.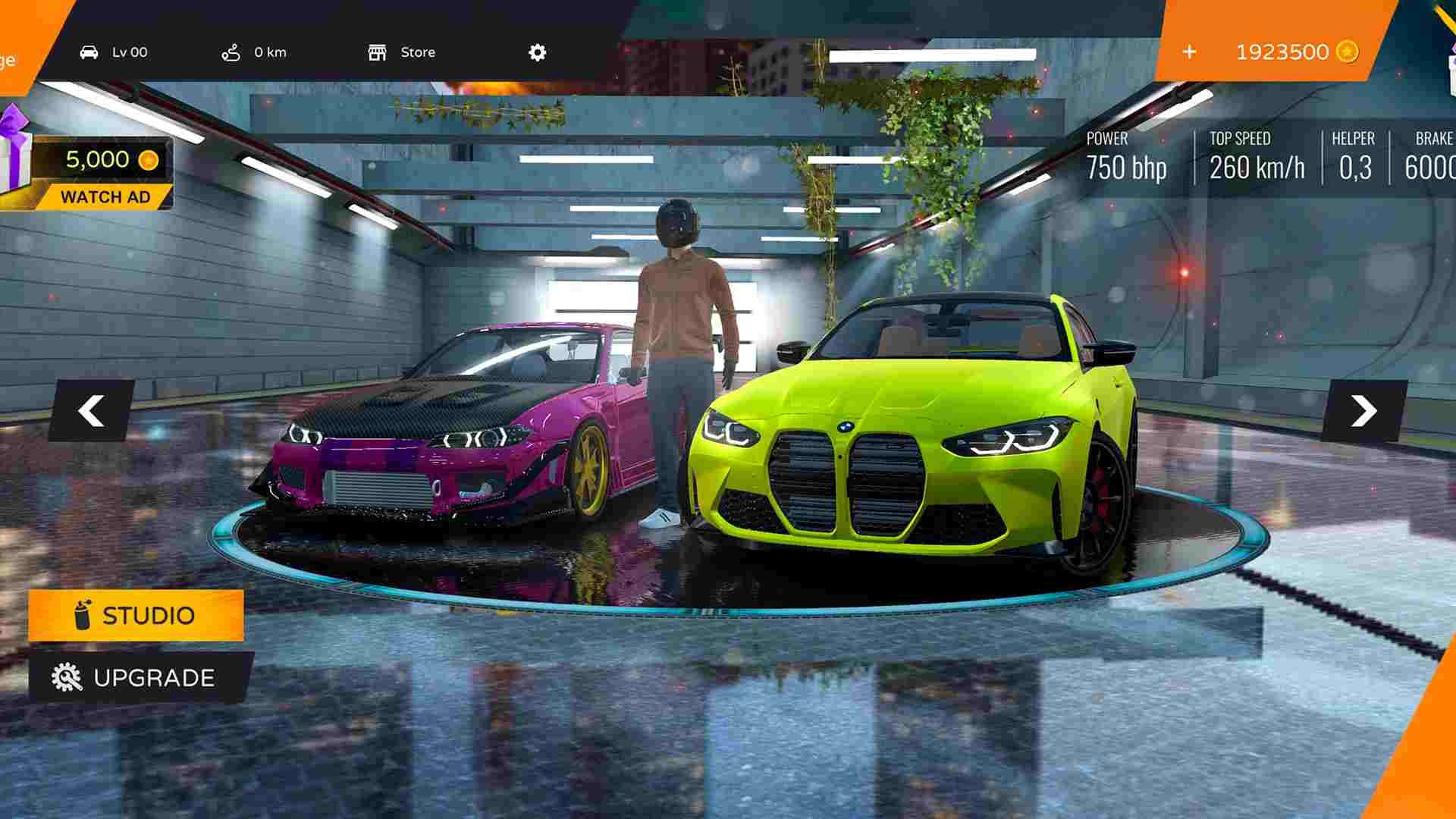 Realistic environment and effects
One of the factors that make the success of game is the graphics aspect. With high-quality 3D graphics, the game offers beautiful realistic maps. You will have the opportunity to admire the modern cities, tunnels, and hills, … In particular, the environment will change flexibly depending on the night or day mode. Race cars are meticulously designed from appearance to movement and engine sound. You can explore them in the garage or right on the actual track.
So if you love racing games, don't miss Racing in Car – Multiplayer Mod. This game is the best place to enjoy the racing tracks. Moreover, it is also a miniature garage with a series of detailed and advanced customizations. As such, you can not only drive and race but also customize the car. And you'll race with your friends online in a vibrant 3D open map.