Do you like a stealthy, funny, and simple action game? Stealth Master is the choice that meets all your criteria. This game offers hundreds of fun action levels. At every level, you take on the role of ninja assassin with the task of destroying criminal gangs. You need to act skillfully and stealthily because there are many enemies at the same time. Moreover, you need to choose the right upgrades to improve your abilities. Are you ready for the big encounters? Not only ordinary criminals but also Boss – notorious mafia bosses, are waiting for you.
Download Stealth Master – Thrilling and funny action gameplay
Crime and ninja movies were probably the inspiration for Stealth Master. Because this game has a similar gameplay style. It brings levels of action between ninjas and criminals. But instead of being bustling, you need to play as gently and stealthily as possible. This style does not require you to manipulate too much, but it needs a reasonable strategy. Moreover, you need to make good use of your surroundings to hide, sneak and raid. Do you have any plans for the upcoming war?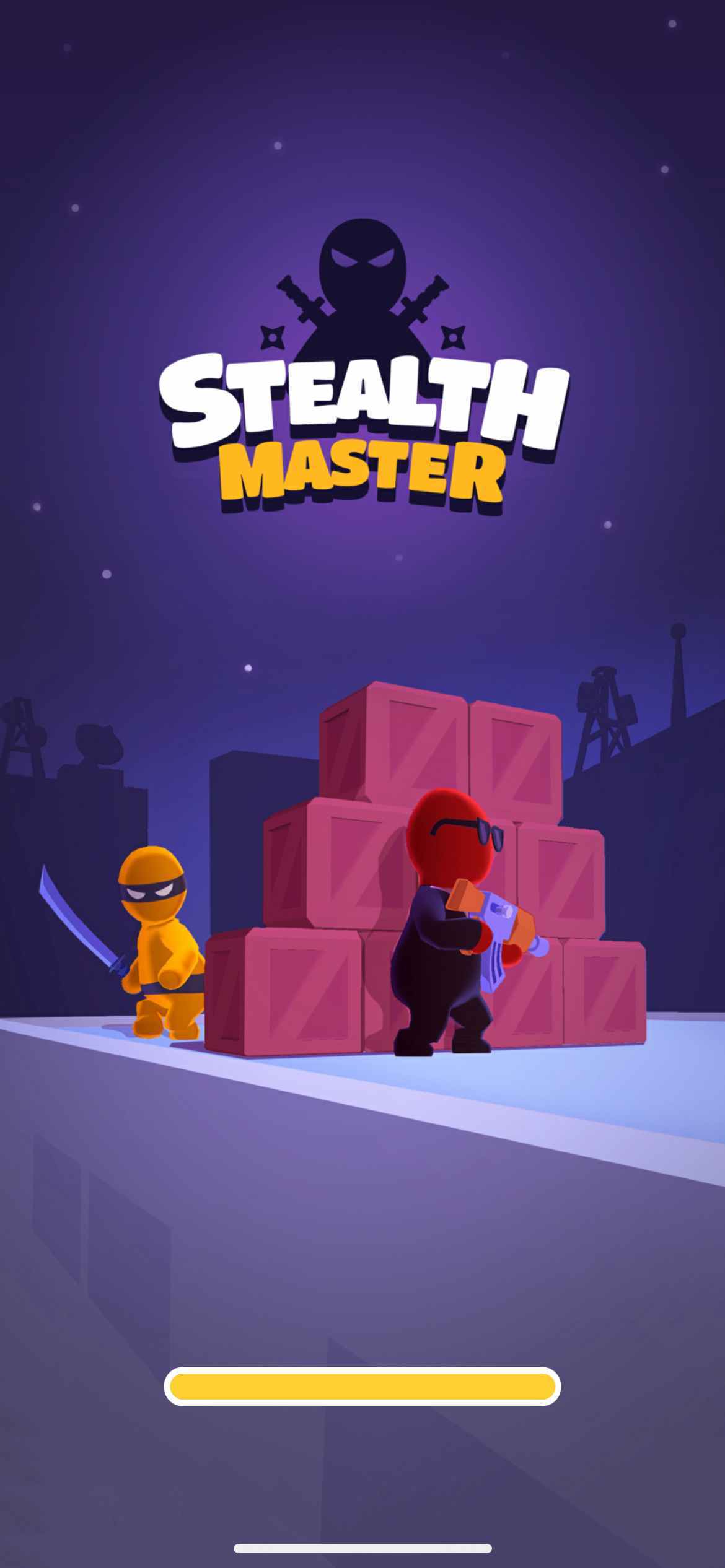 Learn to be a bounty hunter
Join the game, your task is to complete the contracts. A rich tycoon has hired you to destroy gangsters and many other baddies. Now you need to do something to complete the quest and get the reward. Each mission is divided into several different stages. At each stage, you need to destroy certain enemies. After each stage, you will receive well-deserved bonuses and one of 3 upgrade options. You can choose the appropriate upgrade to improve your strength and get ready for the next challenge.
So how to play? You just swipe on the screen to control your ninja. But you need to do this wisely to reach and destroy the enemy in a flash. Each enemy will have a visible area that you should not enter. Hide behind walls or potted plants and wait for the right moment. Agility and stealth are the strong points of every ninja. In some situations, you can even shoot explosives to destroy multiple enemies at once. Or you can pretend to be a potted plant to deceive the enemy.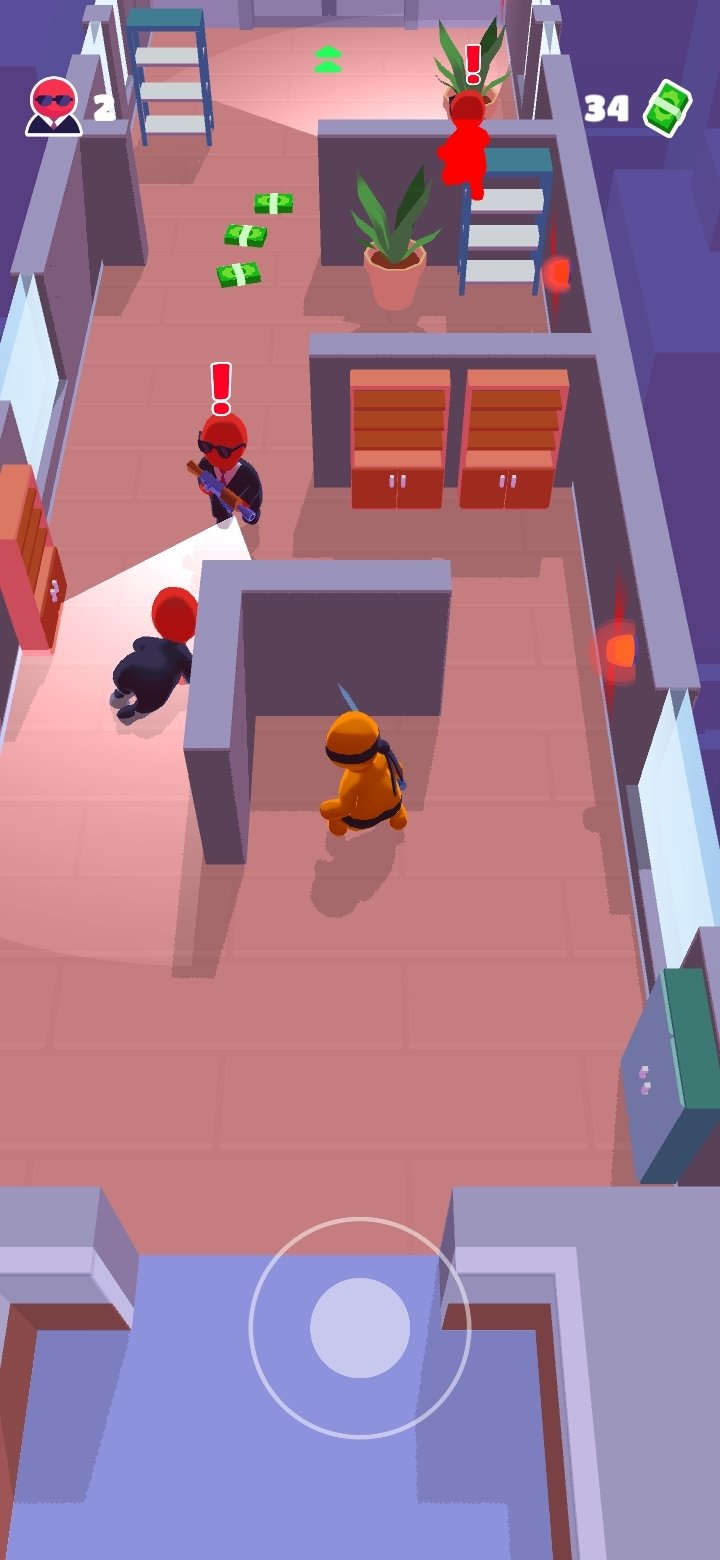 Choose the upgrade to improve power
After each level, Stealth Master gives you 3 upgrade options. It can be an upgrade in speed, HP, weapons, or cash. You should analyze the ninja's current situation to choose the appropriate upgrade. For example, if the ninja has low HP then it is best to add HP. If you face difficult enemies, upgrading weapons is a reasonable choice. In case you are confident with your ability, choose to upgrade the bonus to get more after winning.
As can be seen, each upgrade has its own effect. Therefore, you need to have a reasonable strategy if you want to optimize the effectiveness of each option. Among the upgrades, the game shows a variety of weapons and equipment. Not only can you use swords – the ninja's specialty weapon, but you can also combine guns with armor, shoes, hats, and more. These are essential items to help you overcome increasingly difficult challenges. Not only enemies, but some levels also have laser beams and difficult obstacles.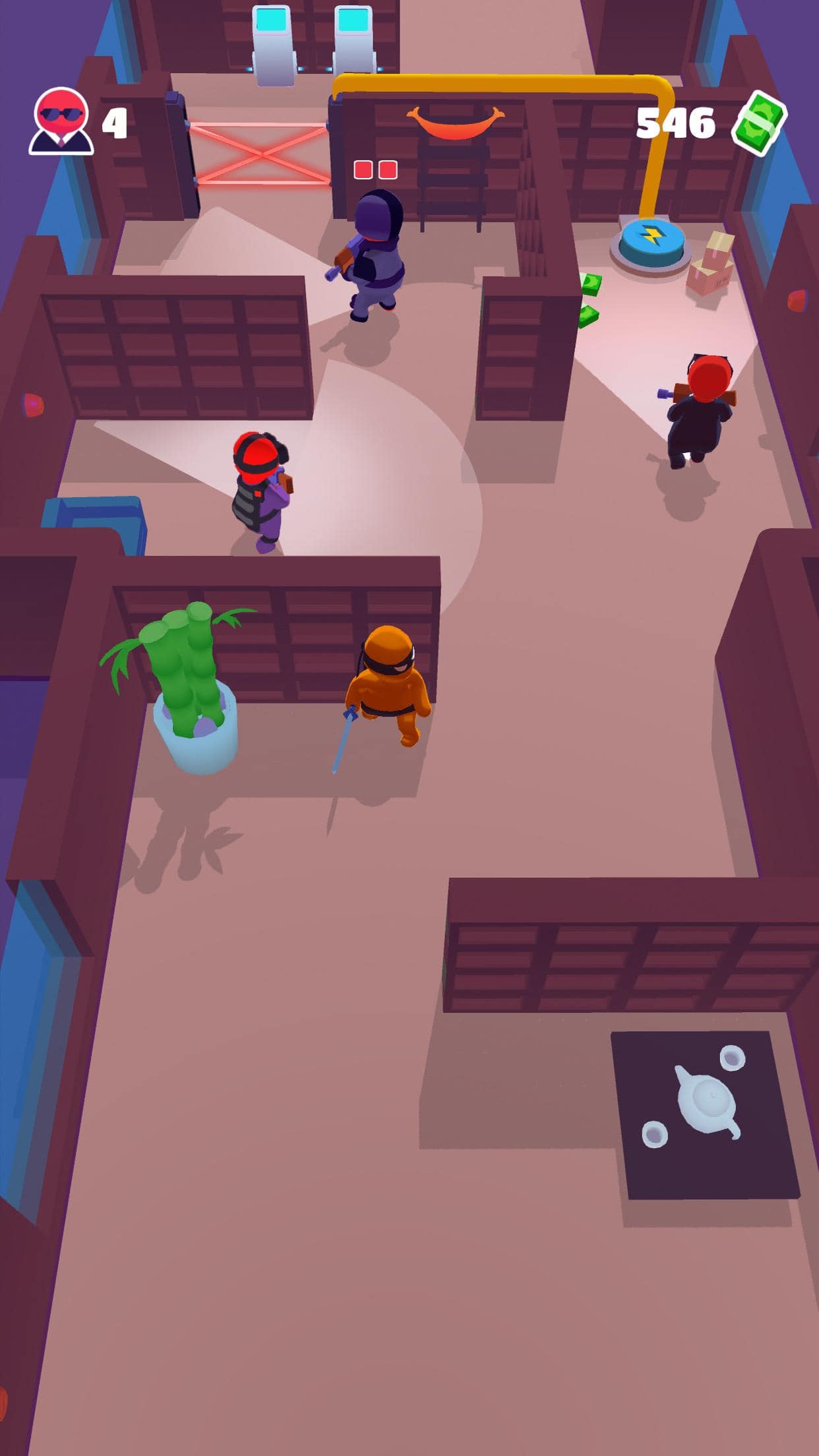 Unlock more skins and maps
This game helps you find new sensations with unique skins. In the store, you'll find new suits and characters like Batman, SAM, Trooper, Killman, Imposter, and more. Each character will possess a few special skills and unique appearances. Therefore, when unlocking new characters, you will have a new style of action. When you have new skin, you will put on a more unique outfit. Moreover, the game offers many maps with different shapes to explore.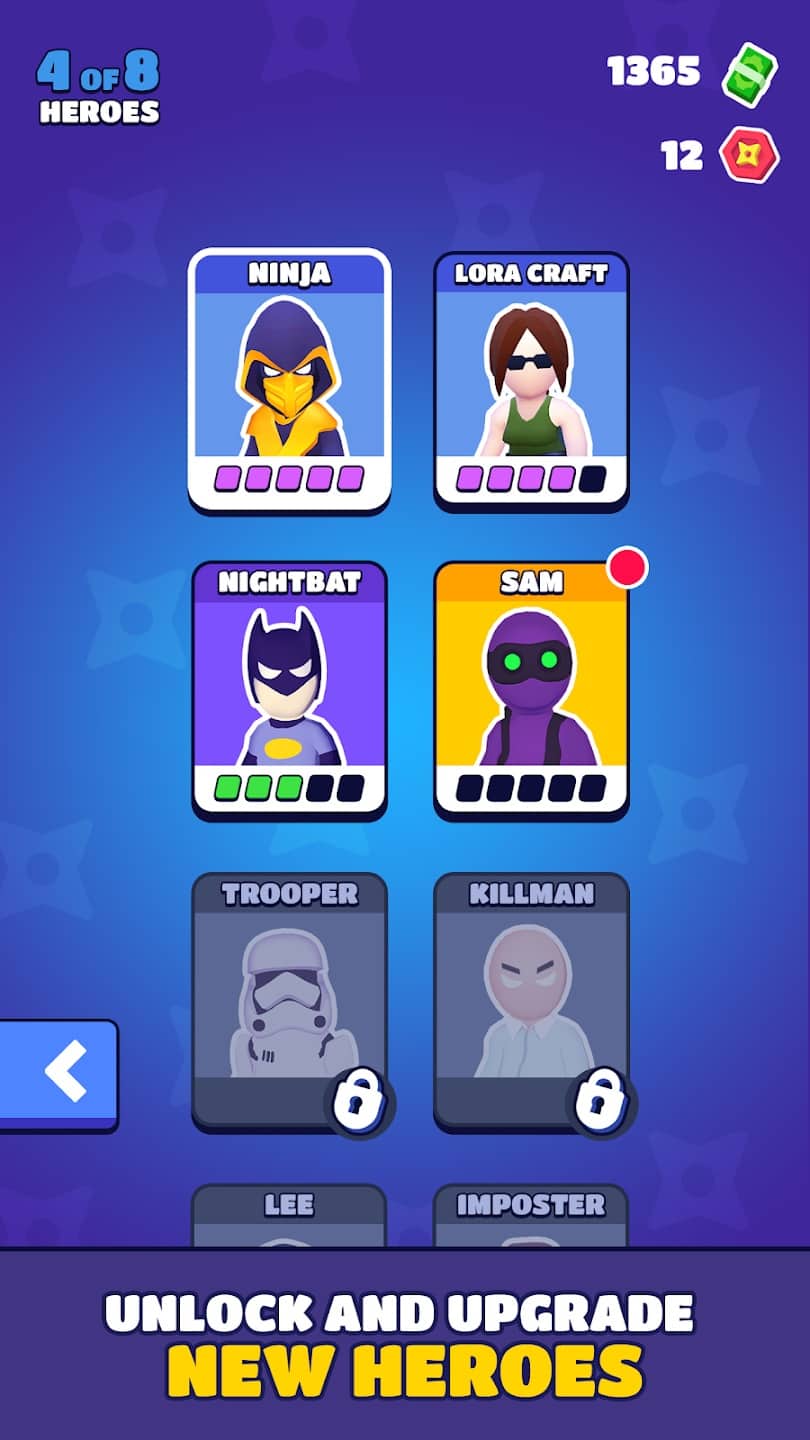 Colorful design
In addition to attractive gameplay, this game also possesses an impressive design. Everything is depicted with 3D graphics and vividly displayed in a top-down view. This view allows you to observe every movement of the ninja and the enemy. These characters are designed to be simple but characteristic, making them easy to identify. The effects of shooting and exploding bombs are equally realistic. In particular, each beautiful attack phase will be reproduced with a slow-motion effect.
MOD Feature of Stealth Master
MOD Menu
All characters unlocked
Free shopping
No ads
unlimited money
Don't hesitate to download Stealth Master and enjoy the fun action levels. This game will give you the feeling of ninja action, agile, stealthy but effective. This style of action will train your acumen. Make an effort to destroy all enemies, get well-deserved bonuses and unlock unique items here!