Super Mecha Champions is an engaging action game with a modern setting and design. Join the game, you will have the ultimate battle royale battles on the online map. The game allows you to play solo or co-op with many people to fight together. Besides, there are dozens of daily quests and exclusive events. Each mission is an extremely attractive and exciting survival shooting war. Item loot mechanism is integrated to prolong playtime and enhance competitiveness. Collect the most powerful items to take advantage of your mech.
Download Super Mecha Champions – Battle royale between mechs
This game is somewhat similar to PUBG Mobile and many other battle royale games. But you will find a new feeling when participating in the battlefield here. That's thanks to a new setting – a modern universe where humans and robots come together. In other words, you can both play as a character and transform into a mech. This fantasy element brings a novelty to the action style of the game. Moreover, it pushes survival battles to new heights – where weapons are the most advanced.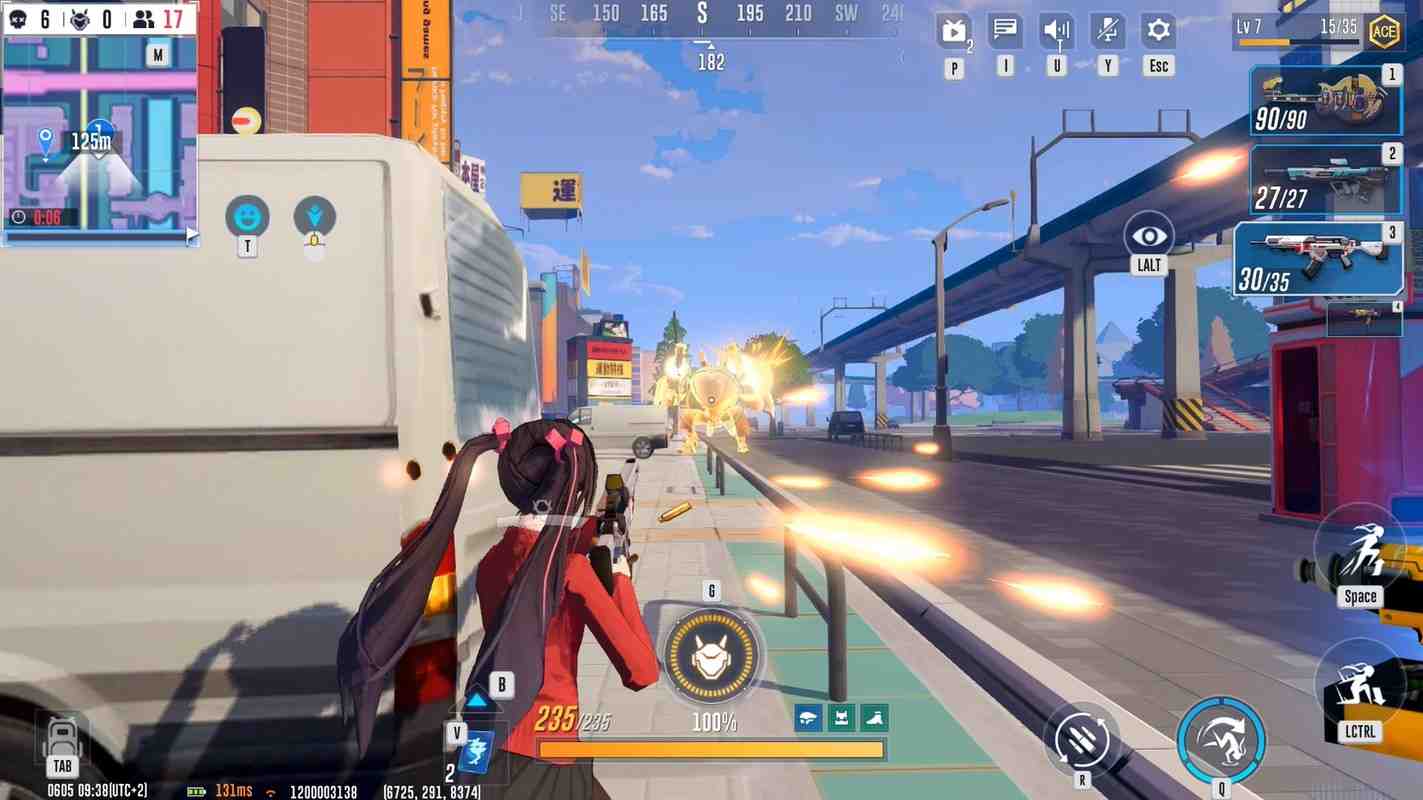 Compete on the battlefield
Entering the game, gamers have the option to participate in many modes. Among them, the battle royale mode is the best place. It is an online survival battlefield familiar to every gamer. Here, each player's goal is to be the last survivor. Of course, there will be dozens of other opponents that will compete with you for victory. In particular, this game also has a team mode, allowing you to co-op with friends to conquer the battlefield together. The battle royale wars will be more interesting when there are more people.
In the war, your mission is to collect items and fight. There are hundreds of randomly dropped items on the map. You need to search and select the most powerful items. It can be weapons, armor, backpacks, gun accessories, first aid items, and more. You can also find them in the inventory after defeating an opponent. Or you can destroy the big robots on the map to hunt for unique items. With a diverse and powerful inventory, you will have a better advantage over others.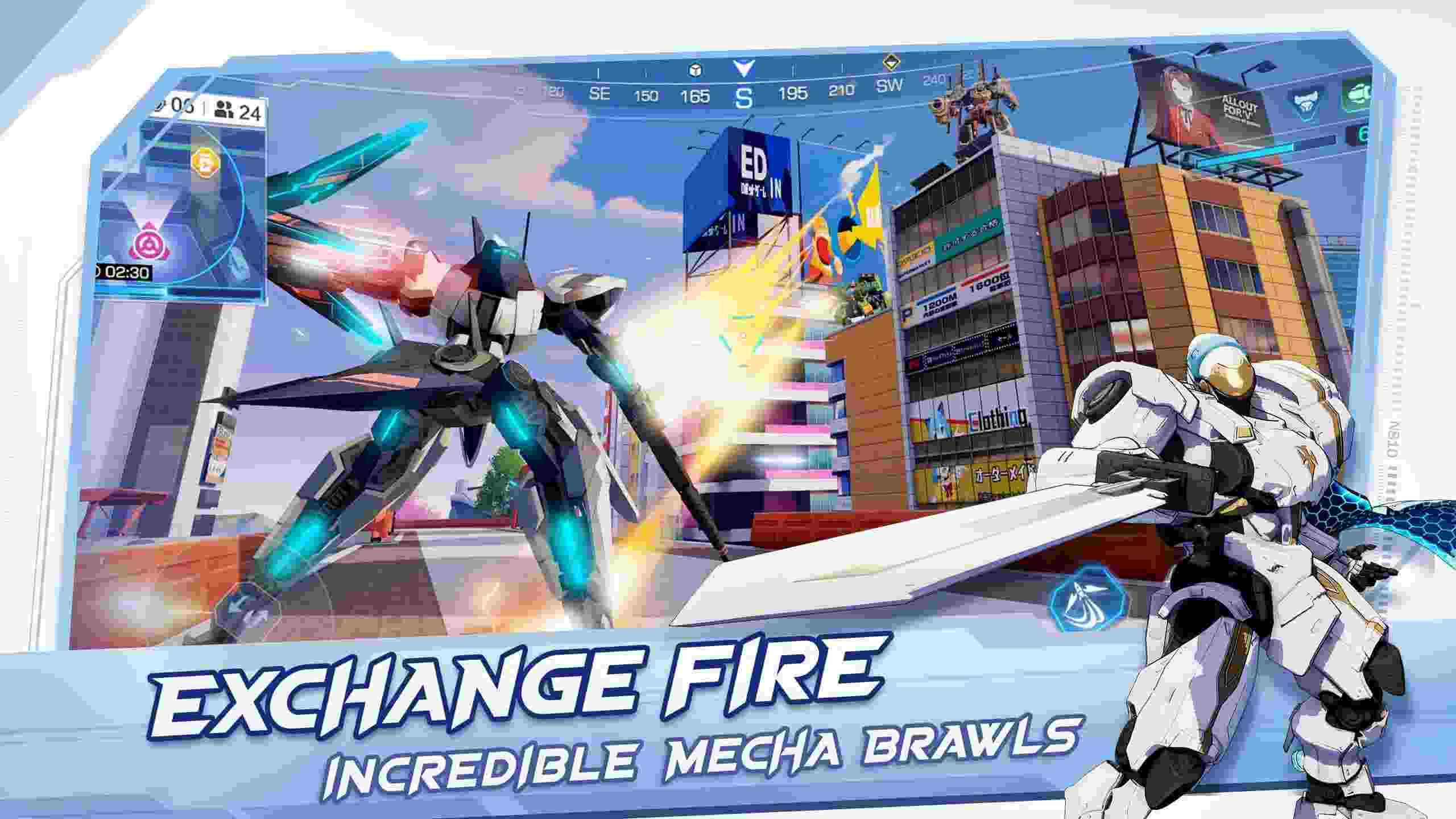 Unlock and upgrade mech
Super Mecha Champions will bring the most beautiful mech series for you. In the shop, you will find all the mechs with cool looks and unique warrior profiles. Each mech will possess certain characteristics such as difficulty, range, armor level, maneuverability, support ability, and more. Besides, each mech will have its own set of skills with 4 unique moves. In the war, every time you turn into a mech, you will use these skills to fight.
Over time, you can upgrade the mech to improve its power. To upgrade, you need to improve the overall level stat. The higher the level, the higher the attribute stats. In addition, when reaching a certain level, the mech will have new skills. You can also unlock a variety of equipment to upgrade the mech. Resource packs need to be unlocked with currency or dropped from quest rewards. Moreover, don't miss the unique skins to improve the mech's appearance. Be the most impressive mech on the 3D battlefield.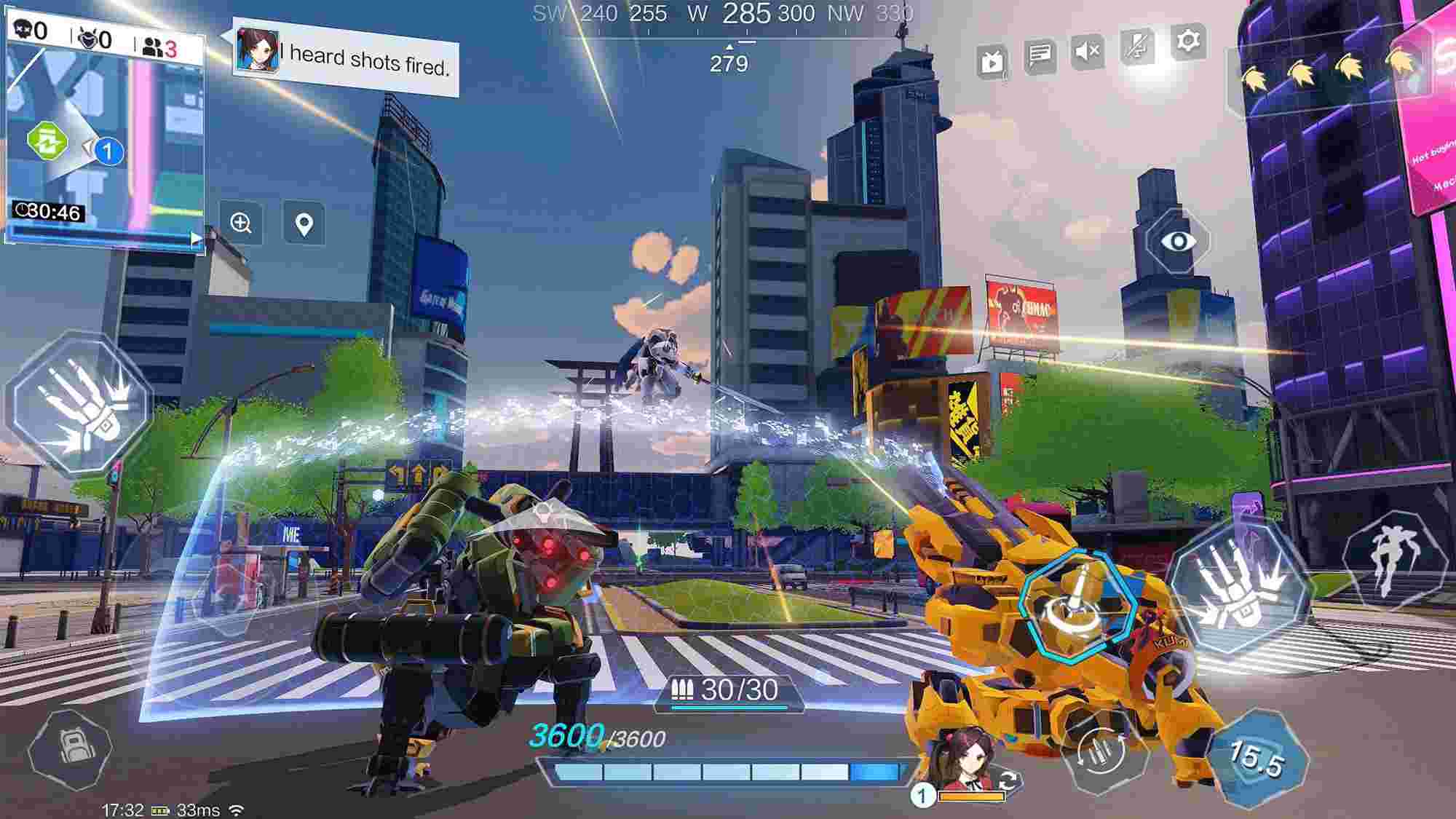 Explore the vast 3D map
This game will surprise you with its beautiful 3D map. It is a large space consisting of many different areas. Each area is built with massive, advanced, and high-definition constructions. The location of buildings will have a certain influence on your strategy. Furthermore, there seems to be no definite boundary for the map. The more you move, the higher your chances of discovery. Unique resources will appear randomly on the map. Move more to get more loot.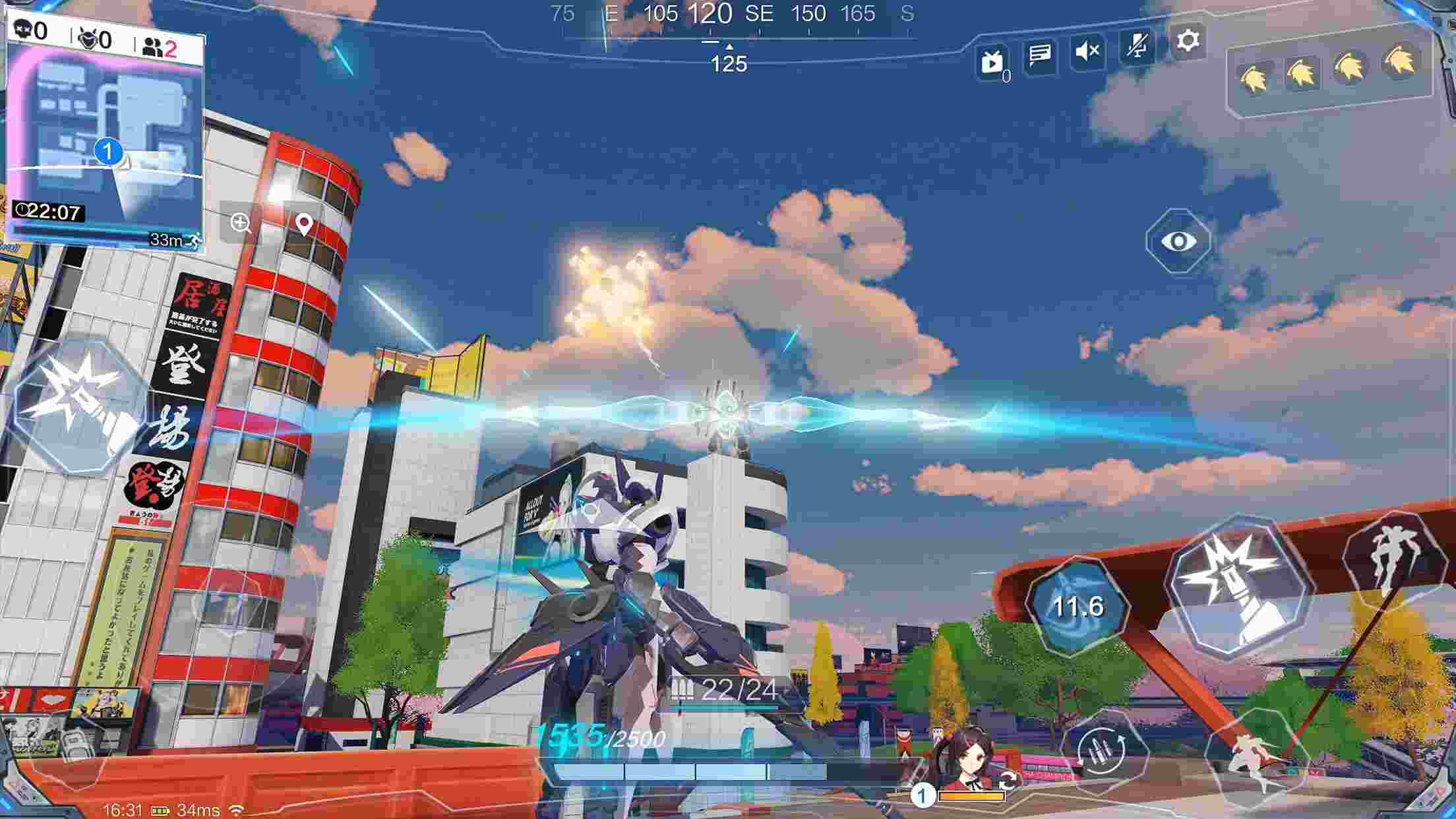 Design with amazing quality
You will feel overwhelmed when entering the battlefield of this game. Everything in the game is carefully designed with 3D graphics quality and high resolution. As a result, characters from humans to mechs are depicted realistically. Accompanied by powerful and impressive skill effects. Every movement is also very smooth. The sound from the skills also gives a feeling of excitement like never before.
So, don't hesitate to download Super Mecha Champions. This is the best new and most amazing battle royale game on phone. You will find here the ultimate survival battles with friends. Moreover, you will have the opportunity to play mech and fight like a real robot. The age of advanced technology is approaching, and you will be part of this trend. Don't miss the chance to fight and rank up here.