If you are a fan of the stickman action series, Supreme Duelist Stickman is a choice not to be missed. This game will give you exciting fast-paced battles. There, you can design your character and participate in the competition against the CPU or real players. The game allows you to customize many things from skins to weapons and skills. Choose the best customizations to gain an edge in the competition. Next, you will have fiery battles on many different types of maps. If you prefer a private map, create your own.
Download Supreme Duelist Stickman – Fast-paced stickman fight
The stickman style has become an endless source of inspiration for mobile games, and Supreme Duelist Stickman is one of them. This game is built with simple action gameplay but is highly addictive. Entering the game, your goal is to beat all other stickmen to become the champion. You can do it even without an internet connection. In other words, you will fight wherever you are right on the phone screen. It only takes a few simple steps to master all combat skills. But the strategy is the most important part.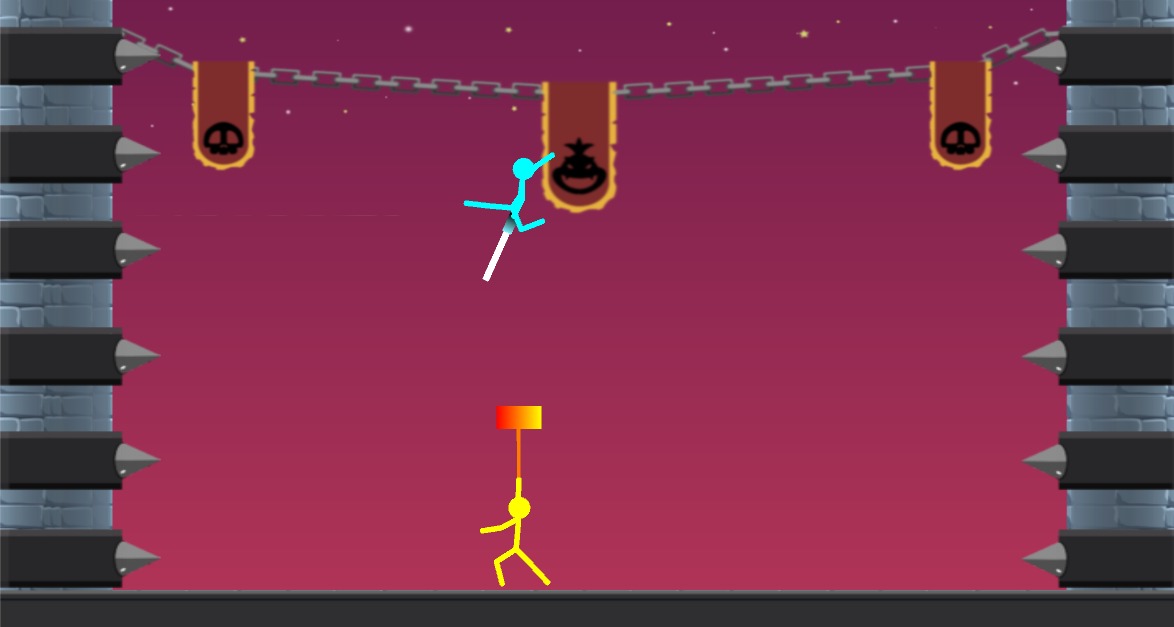 Choose your favorite mode
So far, this game has a few main game modes, such as 1-player, 2-player, and survival modes. In 1-player mode, you will face the CPU. Meanwhile, in 2 player and survival mode, you will compete with other players. Each mode has its own charm. Don't think that the CPU is weaker than the real player. You will see how strong and wise they are when reaching the big level. Prepare a plan to defeat all enemies and win in style.
Besides the main modes mentioned above, you can also find here some new modes. Specifically, the game has just added Soccer mode, where you will play football with friends on the same device or play against the CPU. In addition, the gameplay of the game will change when you turn on the gravity modes, KO, and Energy Shield… Each mode will have new features, affecting your fighting style. Therefore, take your time to explore every mode. Don't miss any chance to be the champion in all areas.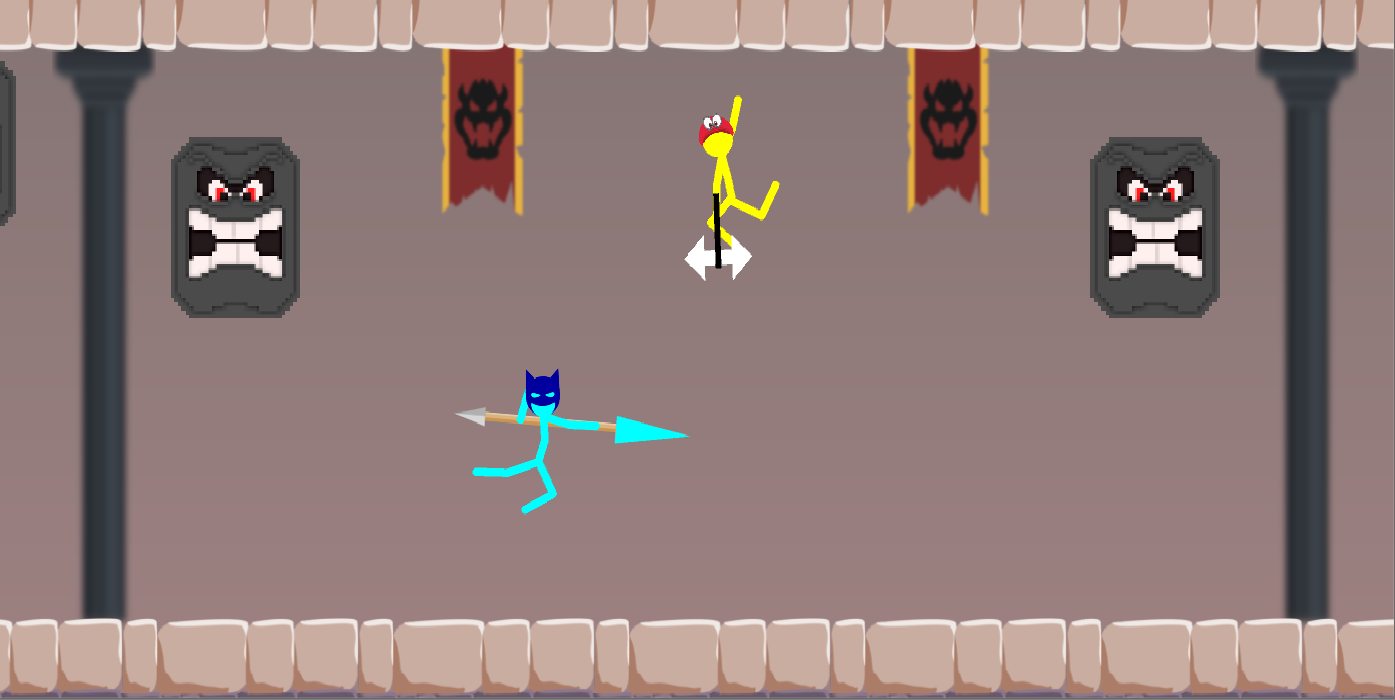 Customize your hero
Before and after each battle in Supreme Duelist Stickman , you have the right to customize your character. First of all, you can choose the paint color to make the stickman look fresher. Next, you can change the skin to turn him into any character you want, such as a cowboy, Roman warrior, king, or superhero Batman… There are dozens of skins such as masks, hats, clothing, and more in the store. As long as there are enough coins, you have the right to own all of them.
In particular, the most important customization feature is the weapon. There are dozens of different weapons in the "Weapon" category. It could be a sword, hammer, knife, magic wand, darts, bow and arrow, boomerang, boxing glove, guitar, baseball bat, bomb, shield, gun, and more. You can only choose a certain weapon to bring into battle. But when there is a new battle, try new weapons to change the style of action. You should also keep in mind the characteristics of each weapon to find the best weapons.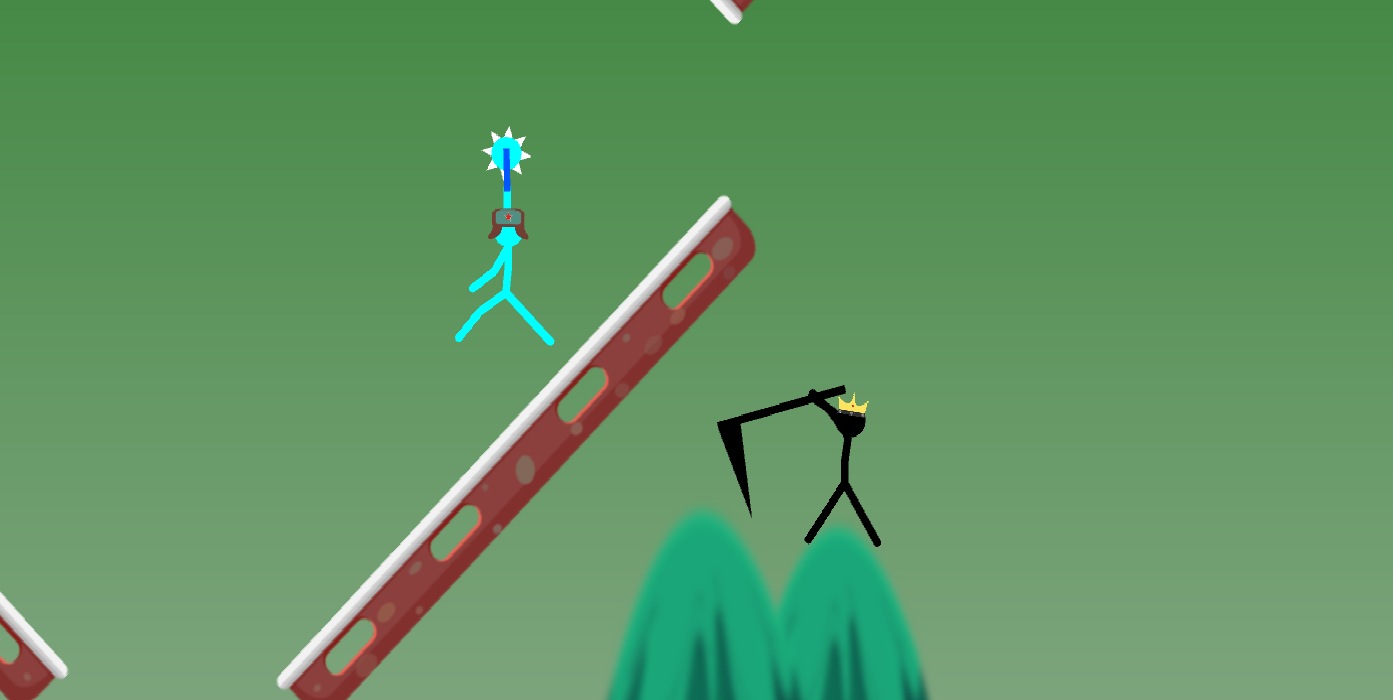 Explore dozens of different maps
Besides the diverse customization system, this game also has a lot of unique maps. Each map will take you to a separate battlefield. It can be a map of a desert, a lava land, a beach, a dungeon, a city, or a space. Each map has different characteristics that affect your battle. In other words, you need to learn how to navigate the new battlefield. In particular, the game also allows you to create your own maps. Just select the available units, place them on the screen and arrange them your way.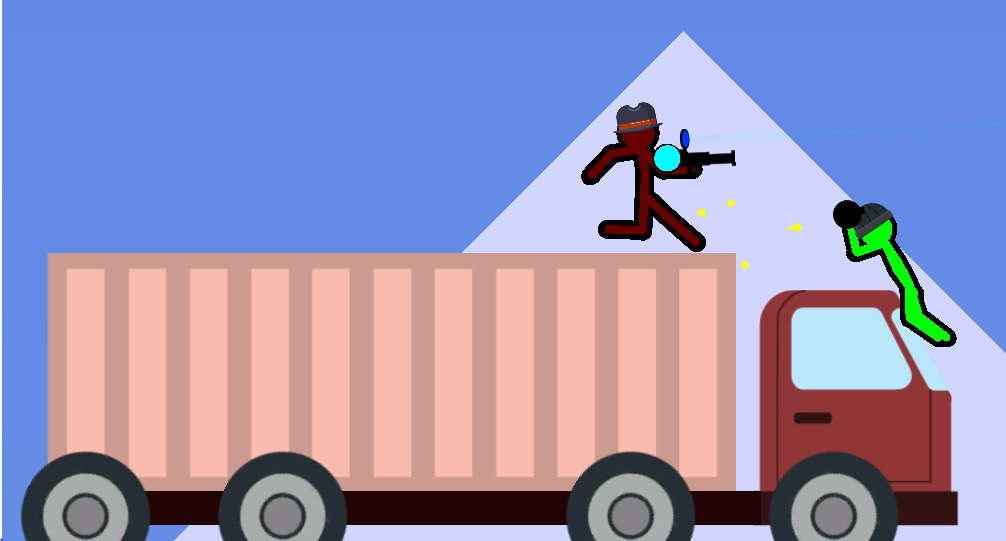 Funny stickman visual style
This is one of the simplest design styles. The main characters in the game are rudimentary stickman heroes. But you can refresh them with different skins, weapons, and colors. Besides, stickmen can move smoothly according to the ragdoll mechanism. Therefore, each control operation becomes easy, and the character movements are also super funny. The combat effects are also carefully invested, highlighting the entire battlefield.
MOD Feature of Supreme Duelist Stickman
Mod Menu
Unlimited money
Unlimited gems
Unlimited health
unlimited everything
No ads
god mode
It can be said that Supreme Duelist Stickman is one of the best games in the stickman theme. You will find in this game super epic fast-paced battles. Design your stickman hero with the most unique weapons and skins. Next, enter the battlefield and get ready to defeat all enemies. A series of vivid battle sounds and effects will leave you with an unforgettable impression.