The Bonfire 2 Uncharted Shores will make you fall in love with its indie-style survival strategy gameplay. This is the second part of The Bonfire which was very popular before. This version will explore aspects of the previous game while opening new chapters, new areas, and many unprecedented mysteries. But your mission remains unchanged. As an island owner, you need to mine resources, manage the villagers, upgrade the island city and fight against many invading enemies. Every decision affects the survival of both the villagers and your achievements. Let's see how long you will survive.
Download The Bonfire 2 Uncharted Shores – Exciting indie survival story
The story of the game revolves around the player himself – a captain who has an accident in the middle of a big sea exploration. After this accident, you and some other crew members got lost on an uninhabited deserted island. At this time, the boat was badly damaged while the storm was not over. There is no other way, you need to do something to survive on the island. But that is only the initial goal. Later, you can build a large community of villagers, a magnificent city, and a dream island.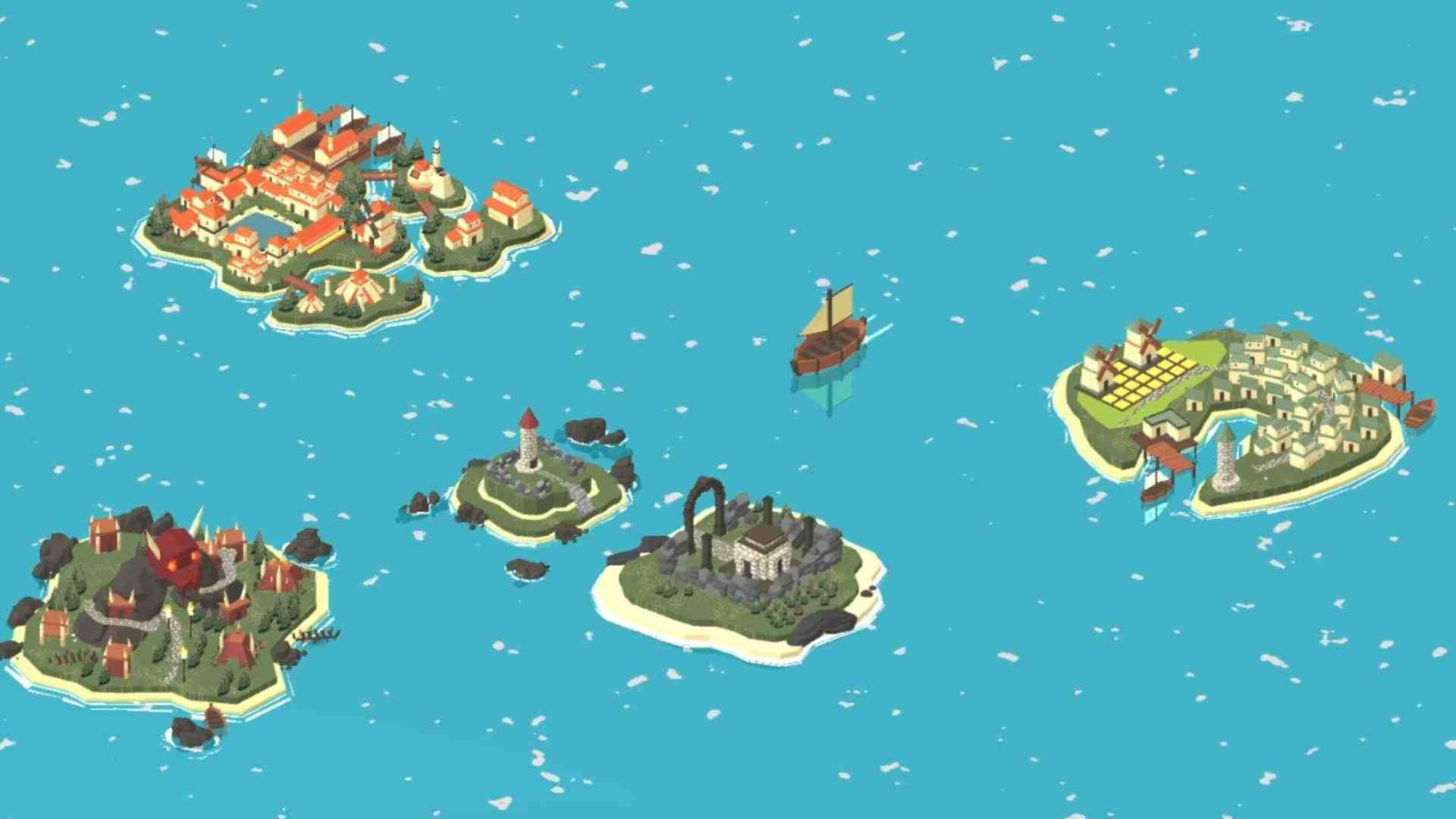 Mine and manage resources
So how to survive and build your empire on the island? The most important activity is resource extraction. There are many resources to collect, such as iron, coal, clay, steel, leather, wine, bricks, and more. Each resource type will have its own effect during construction and crafting. You will need a lot of wood, iron, and clay to build houses, plantations, barracks, etc. At the same time, you need food, water, and wine to feed the villagers – the main labor force on the island. All resources are available but you need to know how to exploit them.
Besides, resource management is equally important. Once you have resources, how will you use them? Many different areas need resources, so which will you prioritize? Furthermore, where on the island will you build structures? There are many questions that will come to you in the process of survival here. It is you who will decide everything, thereby mapping out a survival strategy for your community. Each decision will affect the city's potential for survival and development.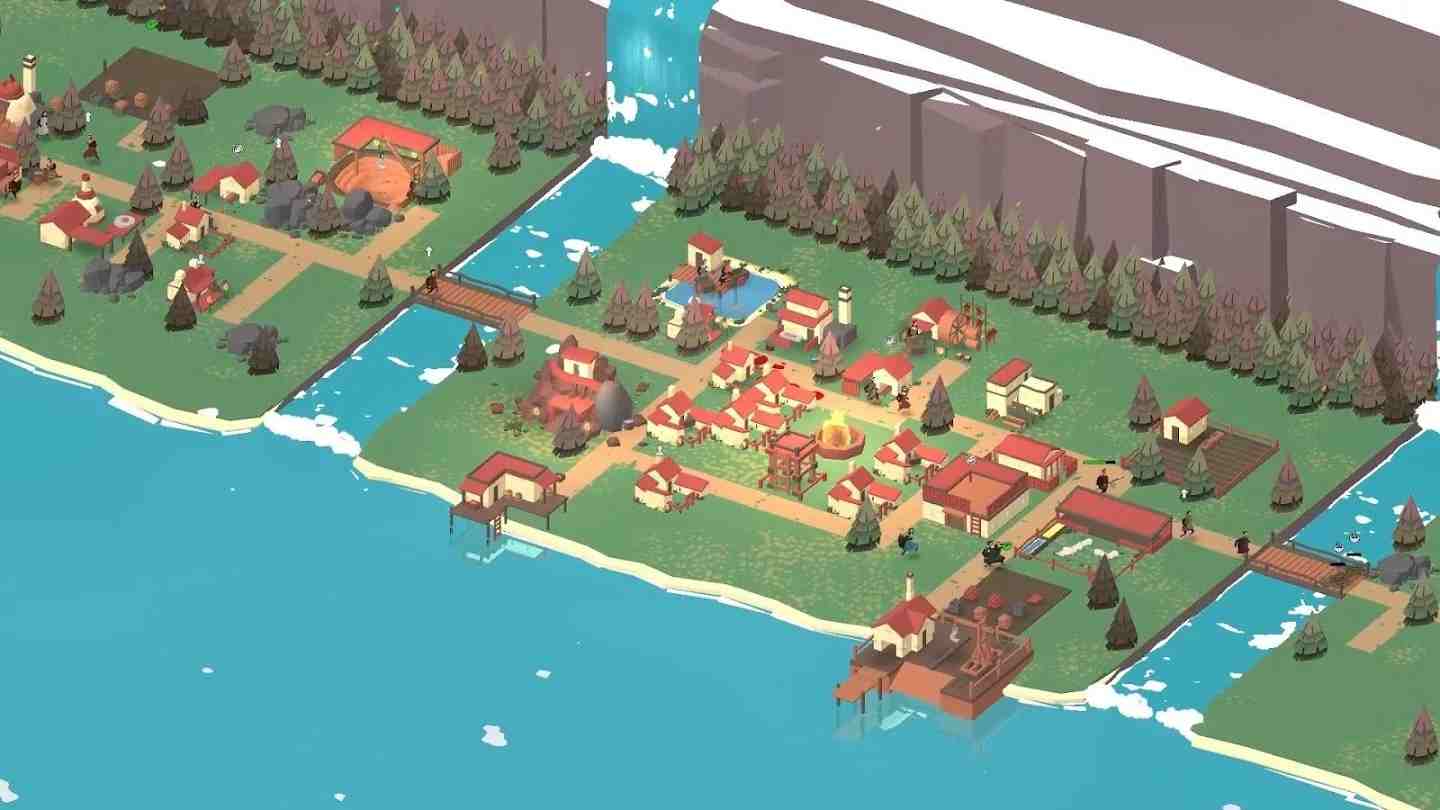 Fight the invading enemy
Daytime is the time for mining and storing resources. When night falls, The Bonfire 2 Uncharted Shores offers unexpected challenges. Your city can be attacked by other forces, from pirates to wild animals, zombies, tribes, and more. So how to fight them? The villager force is your strength. You need to allocate them to different positions for defense and combat. Moreover, prepare resources, weapons, and equipment for the long battle.
Each villager in the community is a unique individual. In other words, each person has unique attributes and characteristics. There are people who specialize in resource extraction, people who specialize in construction and crafting, and people with good fighting power. You can improve their skills by upgrading "level". In addition, shop for equipment such as armor, gloves, and weapons to improve the villager's strength. Furthermore, you need to unlock more villagers as the city size expands.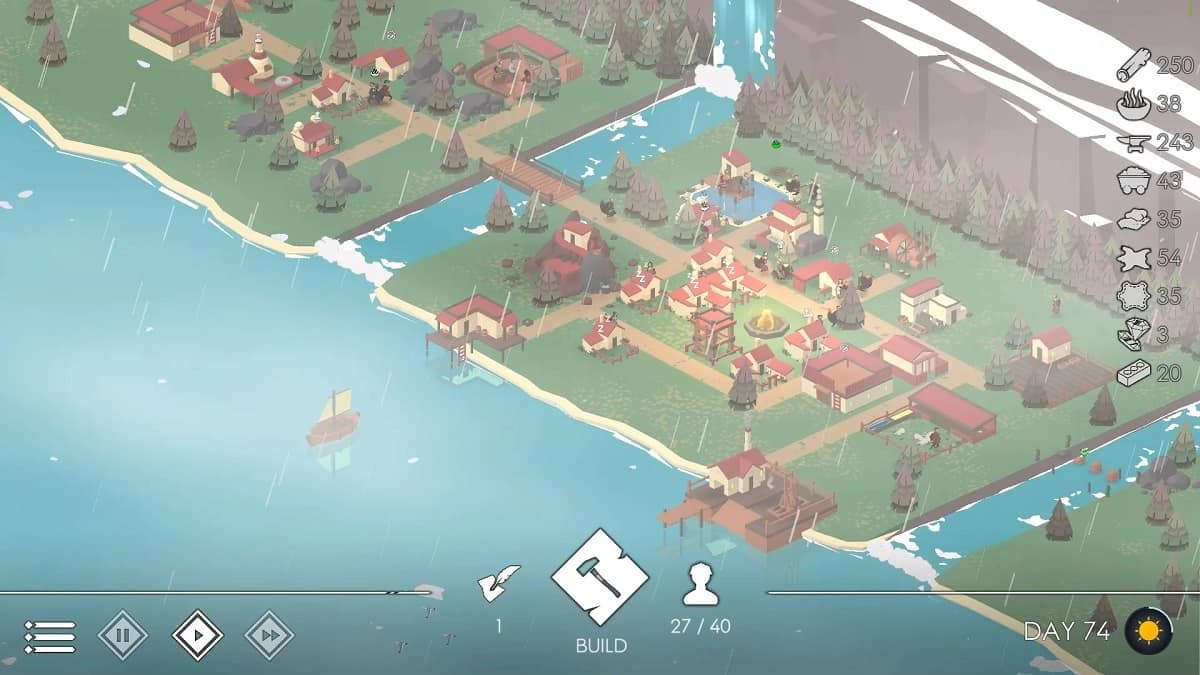 Explore many new areas
Your island is not unique. The game map consists of many islands located far apart. Each island will bring its own beauty and have many unexplored mysteries. You can adventure to new islands to solve all those mysteries. The only means of transport that can be used are boats. Upgrade your boat to carry more crew. When you come to the new island, you will find new resources. But beware of surprise attacks.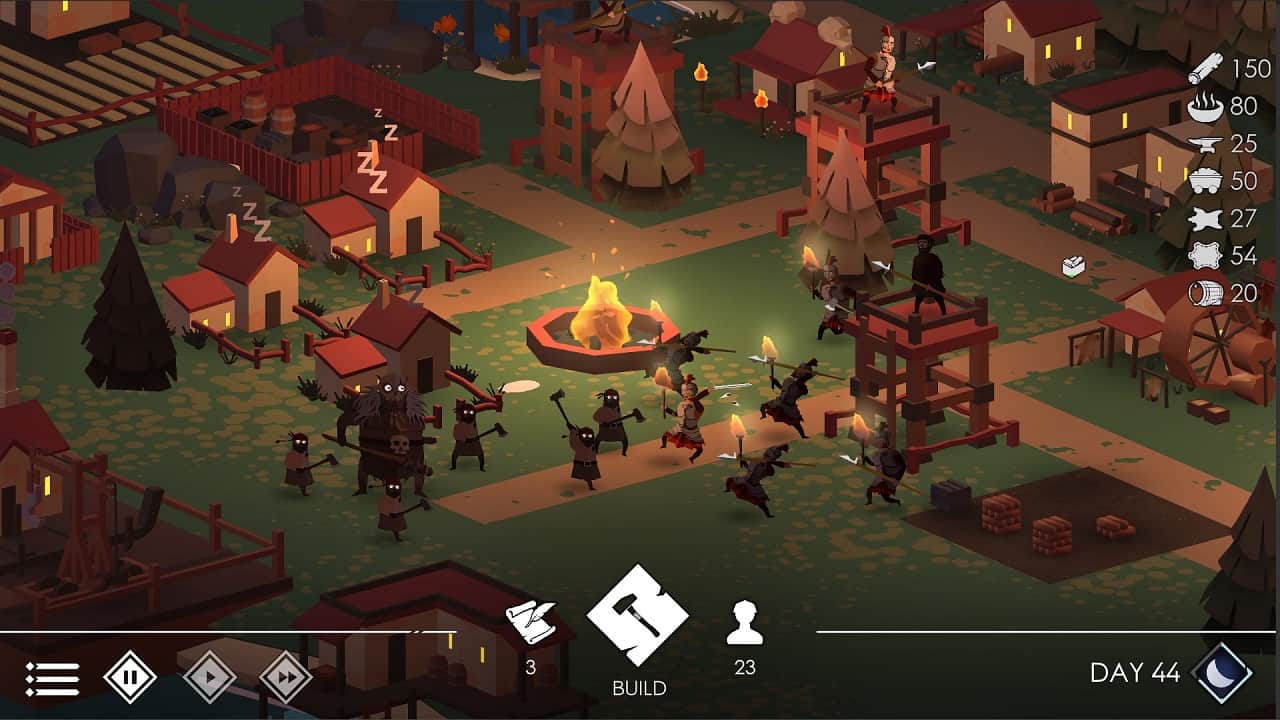 Beautiful classic design style
Different from popular survival games, this game possesses a classic 3D design style. The game context wears a different classic color, bringing a sense of idyllic and serenity. Besides, details such as buildings, people, and boats are all quite small but detailed. You can zoom in on the screen to see everything clearly from a top-down perspective. Moreover, the music is what makes this game a big difference. Although it is a survival game, the background music is always melodious and mysterious.
MOD Feature of The Bonfire 2 Uncharted Shores
MOD Menu
Unlimited resources
no ads
unlocked
As can be seen, The Bonfire 2 Uncharted Shores is an exciting survival game. Don't miss this experience if you like the classic, light-hearted survival strategy style. This is where every decision you make will affect the survival and development of the entire community. So, make a wise decision to turn the unspoiled island into the most majestic empire.