The Way Home: Pixel Roguelike is a role-playing game with an element of adventure. Accordingly, you will play the role of Kevin and Cheese to enter a challenging journey. Set on a strange and stranded island. Now you will have to accompany two characters to find the way back home. Through it, there will be many different activities that need to be performed. Meet NPC characters and other missing people. At the same time must collect resources and equipment to survive.
Moreover, you have to fight dangerous monsters and defeat them to be able to survive. Can Kevin and Cheese find their way home? You will have to rely on your lead during the adventure.
Download The Way Home: Pixel Roguelike – Adventure Find Your Way Out Of The Island To Return Home
Follow the story of the game to join the adventure with Kevin and Cheese. Accordingly, there are 4 different islands to explore. Each island is divided into several areas with a randomly generated map pattern. Along with that comes the appearance of dangerous enemies. It can be mentioned as a green island, opening the context of a large forest. Arid desert island with harsh environmental conditions. There are others that will be discovered on the journey. Each island is designed with its own environment and landscape. Through it also has the opportunity to collect many different resources. As time passes, you will gradually discover all the islands and unique maps.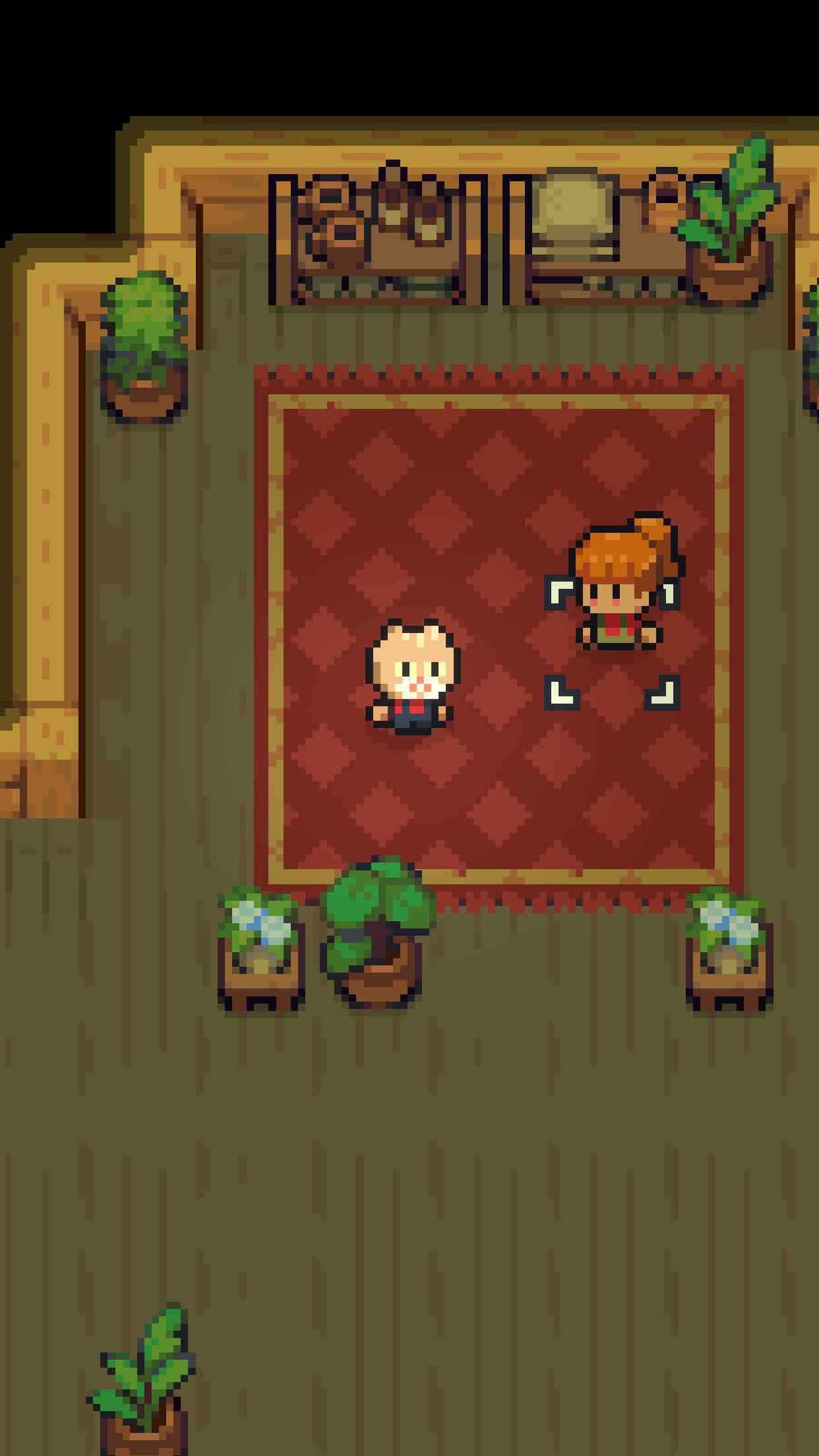 Open gameplay with different activities
Join Kevin and Cheese as they embark on a journey to find their way back home on the island. Based on open-ended gameplay, you can freely explore and perform actions in your own way. At the same time have to complete a lot of different tasks. Collect wood resources from the exploitation of forest trees. Or mining stone from large blocks of stone. Use the right tools for high efficiency. At the same time, search and create weapons to make defensive equipment to protect yourself. As well as fighting monsters to gain experience and reach higher levels. There are many other activities that will be opened when participating in the adventure. Requires your skills to overcome tough challenges.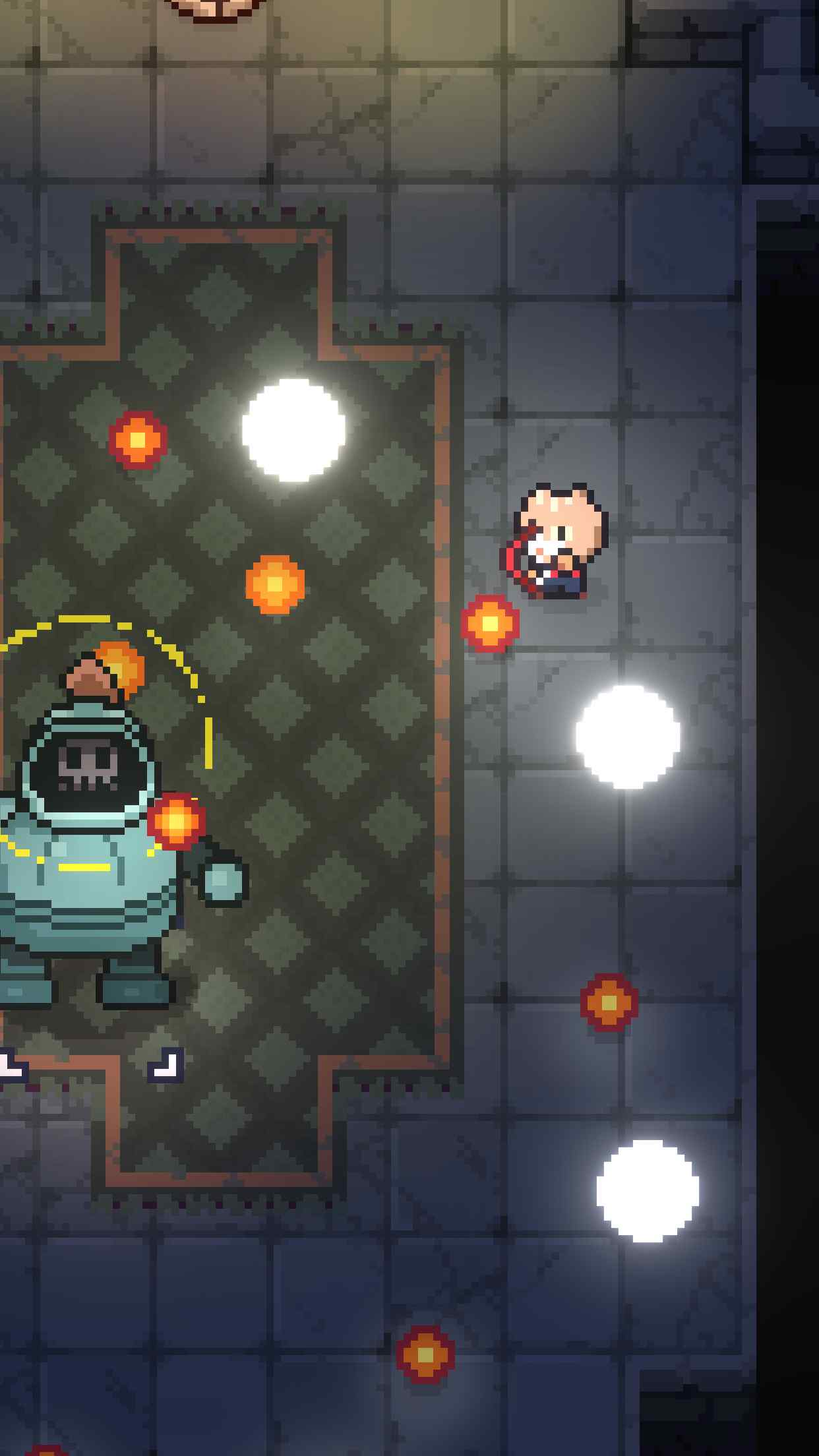 Equip items to improve abilities
The course of the adventure in The Way Home: Pixel Roguelike game. Ability is assessed in detail by health, attack, defense, cooldown reduction, and magic resistance. To increase combat power against dangerous monsters. It is necessary to equip the character with different items. Includes armor, shoes, gloves, rings, necklaces, and weapons. Each type of equipment has many choices, expressed through levels. At the same time, after using it, it is possible to change the appearance of the character. Besides, it is possible to upgrade equipment to enhance the individual attribute stats of each type. For example, armor and hats will increase defense after being raised to a higher level. Or rings and necklaces will improve max health.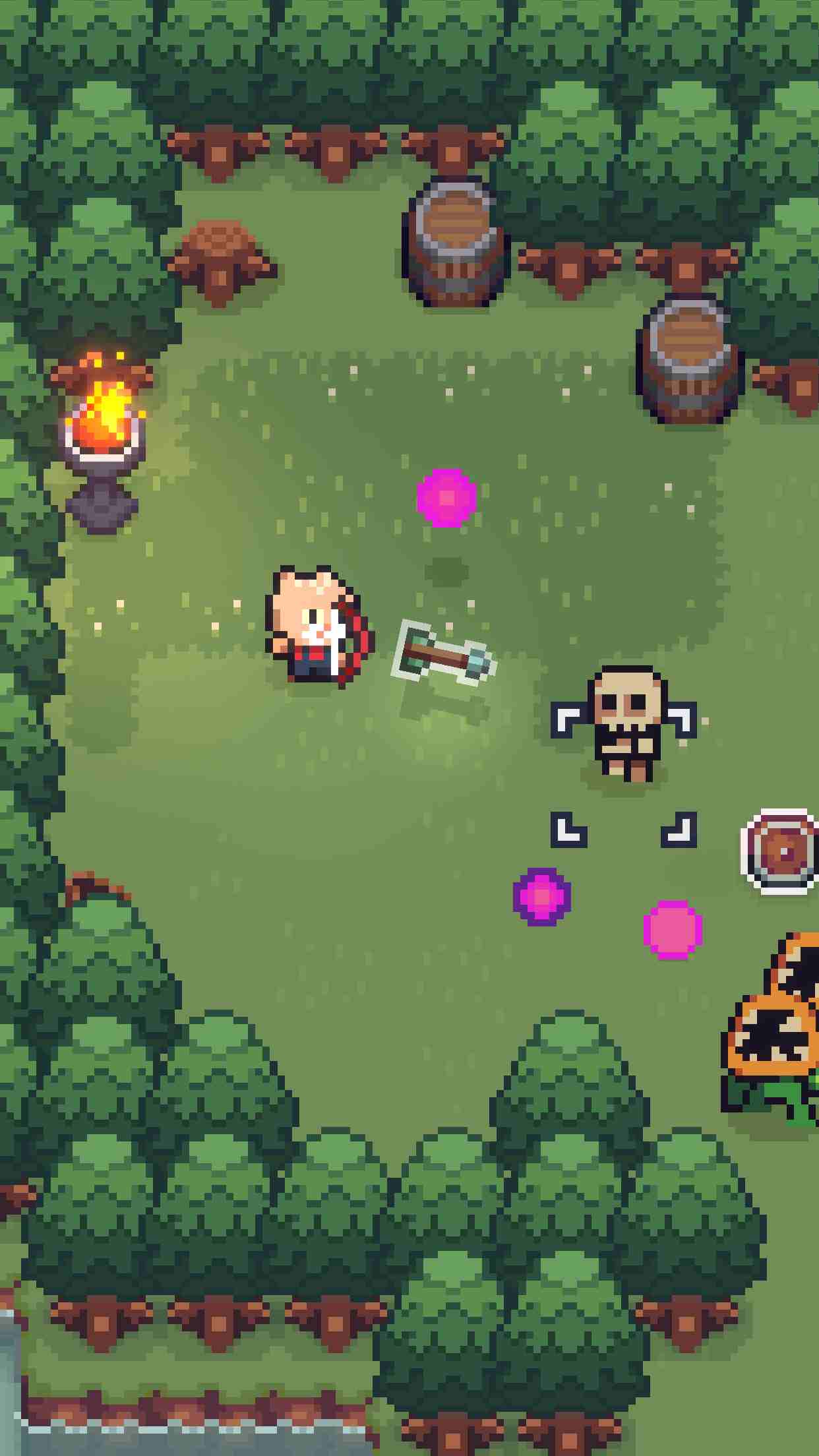 More than 80 species of monsters
In the journey find a way to leave the island and return home. Kevin and Choose will face a lot of different enemies. Through the map with the appearance of 80 species of monsters. Examples are poisonous spiders, poisonous mushrooms, logs, and snakes. Much more will appear as you join the adventure. Each type of monster is not only shaped in its own unique style. It also possesses outstanding combat power and has a different attack style. For example, the log moves and throws rocks to deal damage from a distance. Or scary creatures that move closer to attack. Moreover, sometimes you have to fight monster bosses. With the ability to outperform normal enemies, putting the character in danger.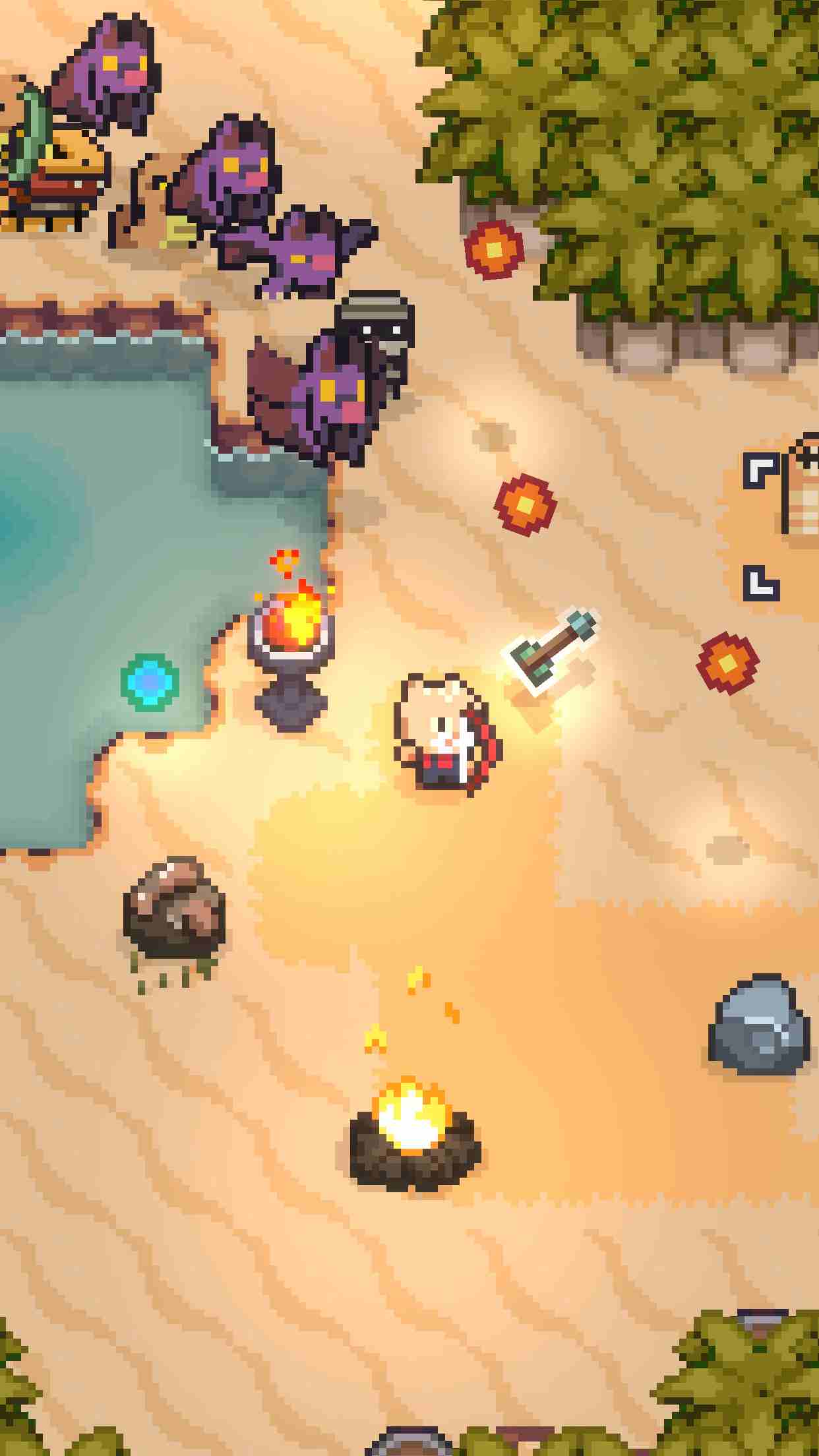 Construction of works
Use the resources and materials collected during the journey at The Way Home: Pixel Roguelike. You will have to use them to proceed with the construction of different buildings. Includes building, hideout, bonfire, smithy and more. Each building will consume different amounts and types of resources. At the same time, after completion, each project will bring its own ability.
Besides the constructions, there is also the opportunity to meet NPC characters. A conversation with them will help you learn a lot of useful information. As well as uncovering the mysteries in each area that are being hidden. Accordingly, each randomly generated location or map will be met with a number of different NPC characters.