Welcome to Idle Angels , a strategic role-playing game with a card element. This game will get you excited with idle but exciting card battles. In the war, your mission is to gather the most powerful Angels to fight. Each angel has its own look and strength, but can be combined with each other your way. In other words, you need the smartest strategies to create an invincible squad. Such a squad will help you conquer every arena from mission mode to PvP. In particular, don't forget the other quests in the Guild.
Download Idle Angels – Idle card strategy gameplay
Idle Angels are the perfect choice for those who prefer a hands-free strategy style. At the same time, this game is also a place for gamers who like sexy anime designs (16+). There are many elements that are combined to make this game. But basically, the core of the game is turn-based card battles. This gameplay does not require too much manipulation. But you need strategies and thorough study for each card. Moreover, you also have intense battles with online opponents.
Engage in idle battles
In the game, you just need to click "Battle" to immediately start a battle. Your goal in each war is to defeat the enemy with your army of Angels. Before the battle, you have the right to gather the strongest cards into the squad. Next, on the battlefield, you will use those cards in the confrontation with the great enemy. Just touch each card to stimulate its skills. You will immediately know the effect of the card after your turn. And the fight only ends when you or the enemy lose all HP.
As can be seen, the gameplay of the game does not require too many operations. Therefore, you only need to touch the screen to control every battle. However, to gain the advantage, you need to use wisdom and strategize. You need to understand each of your cards well to find the most effective combination. Each card will have its own power elements, thereby having its own role in the squad. So what is the perfect combination? That is the question for you. Moreover, creating a squad through each match is also an important task.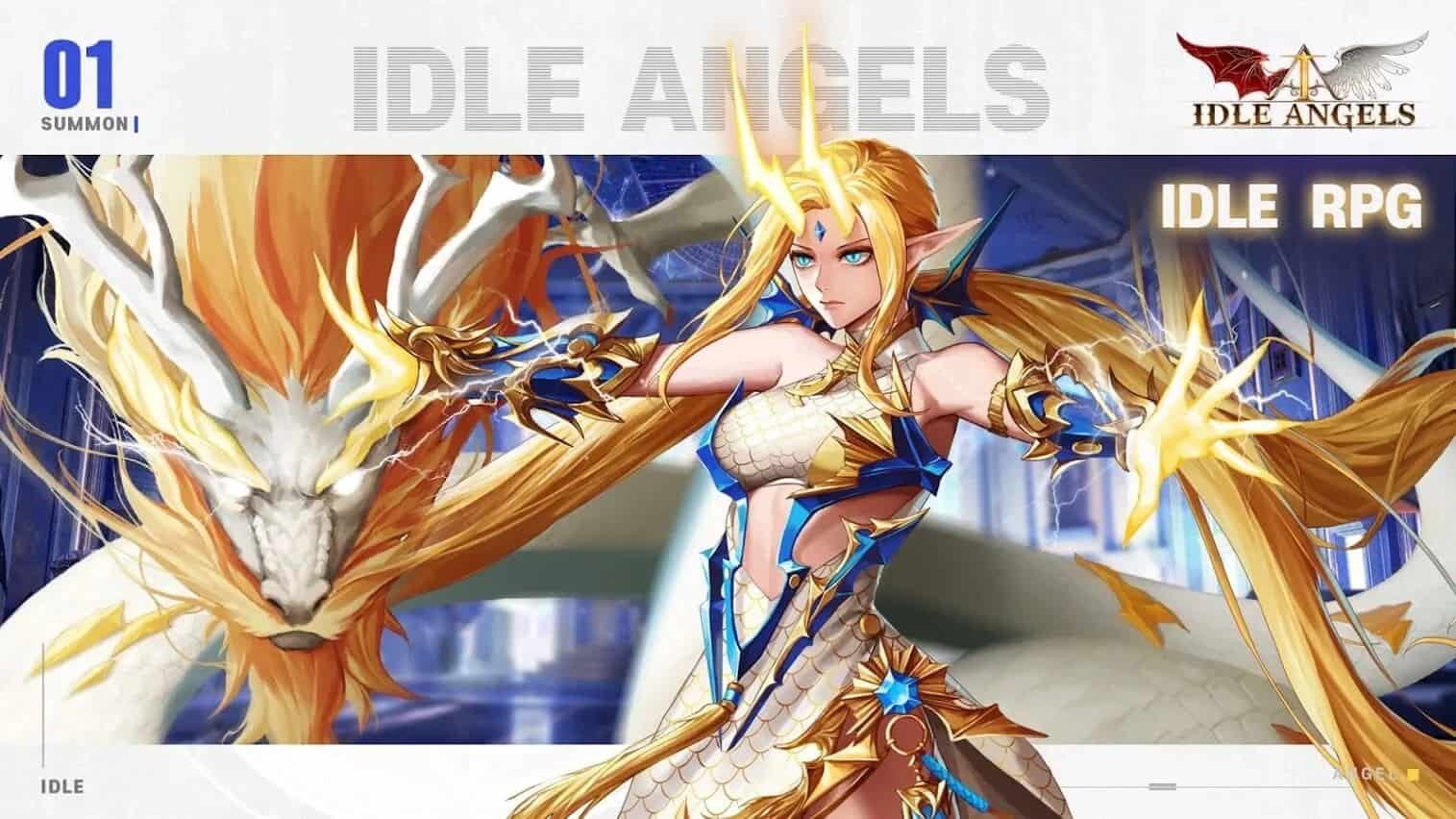 Explore the angel card system
Idle Angels brings hundreds of different character cards. You will get a few free cards in the first phase. But later on, all remaining cards need to be recruited with resources (gems ​​or gold coins). The more diverse the card system, the higher the ability to create strategies. That's thanks to the difference between the cards. Each card will have certain attributes such as HP, damage, and defense. You can upgrade cards to improve these stats.
To upgrade, simply click "Level-up" for each character card. However, you also need to equip the character with other powerful items. Each card will have up to 6 equipment slots, allowing additional weapons, hats, armor, shoes, rings, and more. You should choose the appropriate items to equip each card type. If you don't know how to equip it, you can use the "Auto-equip" feature. The game system will automatically select the equipment for the card. You also have the right to remove all equipment and reassemble it from scratch if you wish.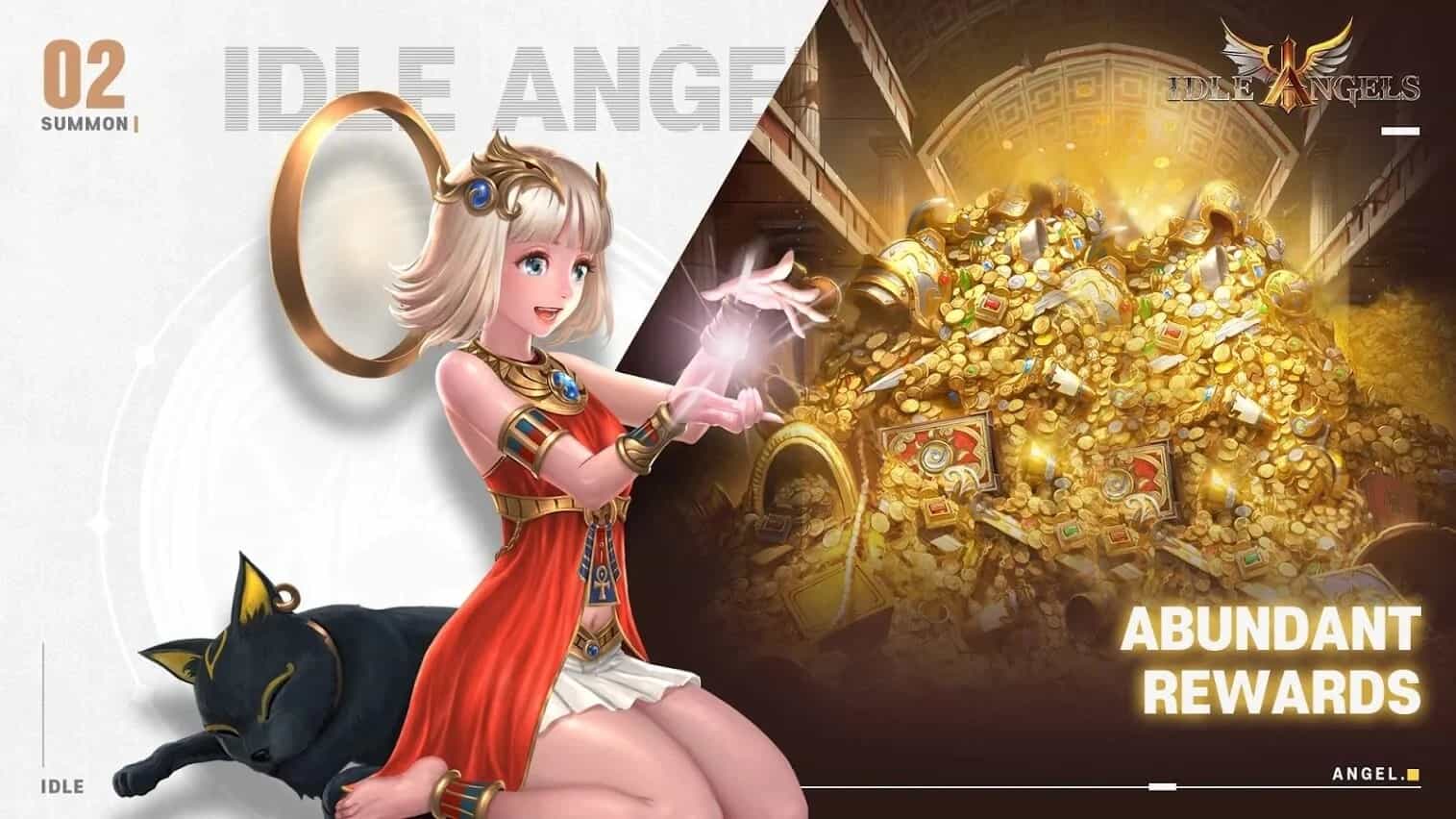 Rich game content
This game will not disappoint you with a dense mission system. Specifically, it has hundreds of missions in story mode, daily quests, arenas, guilds, etc. Each mode will have its own rules with an attractive reward system. So don't miss any chance to fight and hunt for exclusive gifts. In particular, the Guild mode is always the most interesting place. You can play with friends and work for your clan's position on the global leaderboard.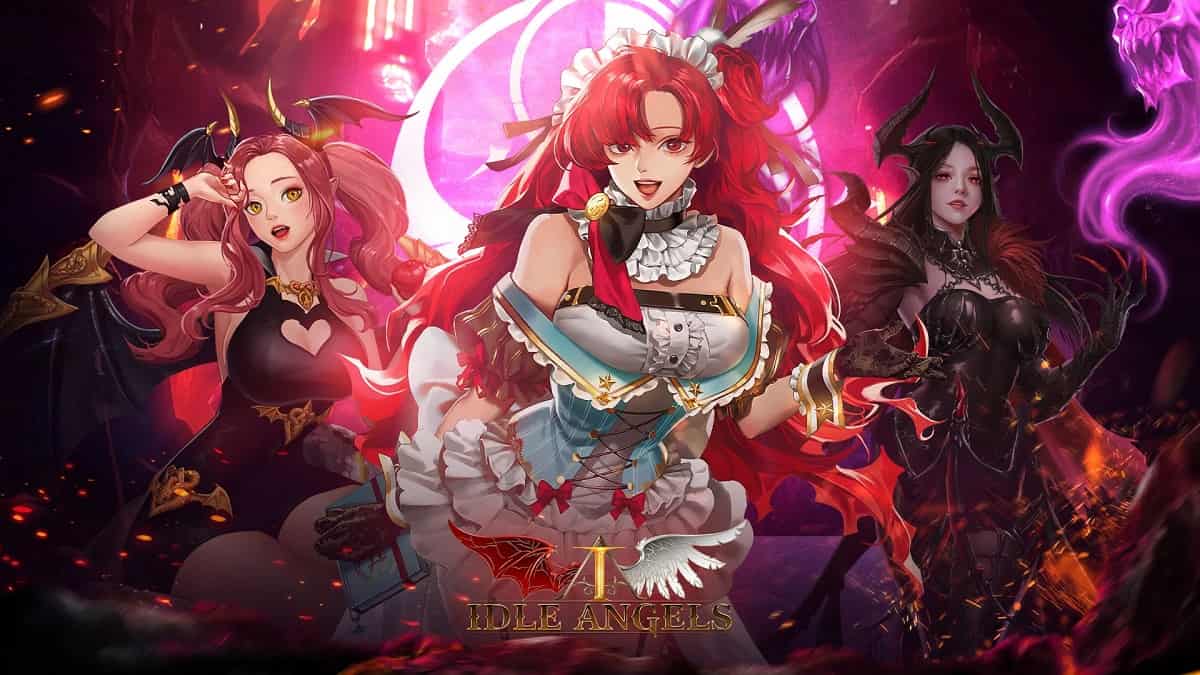 Vivid and beautiful 2D design
Besides the gameplay, this game also makes many gamers enjoy its beautiful visual style. This style highlights the beauty of angel cards. Each card has its own style from cute to personality. Moreover, each card has its own skill effects. When the cards combine on the battlefield, they create spectacular combat. In addition, the dialogue element is also carefully invested, helping to convey the story of each card.
MOD Feature of Idle Angels
MOD Menu
Unlimited money
Unlimited gems
free shopping
As can be seen, Idle Angels is an attractive game that you should try once. This game will bring you into the mystical world of cards and turn-based battles. Instead of having to manipulate too much, now you just need to touch the screen to play. Moreover, you will have the opportunity to discover and meet hundreds of sexy angel cards. You can even do it offline.