Touchgrind BMX 2 is the sequel to Touchgrind BMX – an attractive mountain bike racing game series. This game will satisfy fans of the first part by bringing more improvements. It owns longer and bolder tracks, helping you experience the feeling of racing hotter than ever. Besides, this game has many game modes and tournaments big and small. You can not only race alone but also compete with friends on the leaderboard. It also offers a wide range of customizations in the store for you to design your vehicle. Choose from unique colors and accessories!
Download Touchgrind BMX 2 – Challenging off-road racing style
Mountain bike racing is a sport loved by a large number of mobile gamers. And Touchgrind BMX 2 is one of the most popular games on this topic. It is already the second version, so it has many notable improvements and additions. As a result, you will find here a more stylish off-road racing experience. What could be more fun than showing off an impressive range of skills with just two fingers? It's a new and addictive racing style beyond imagination.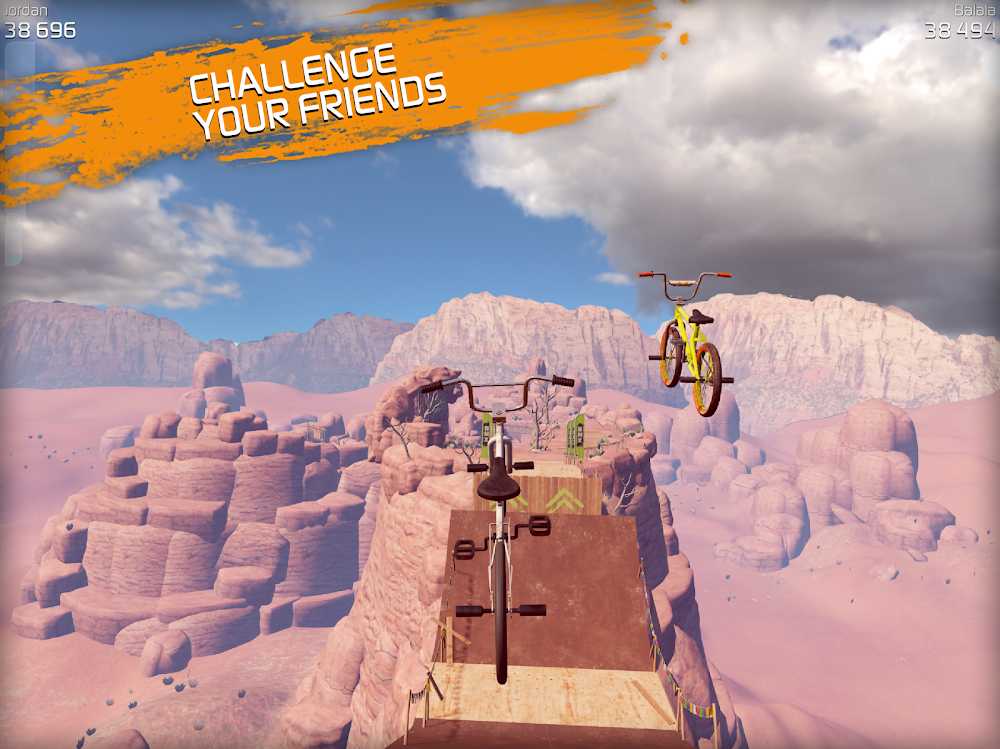 Explore many leagues and modes
This game is built with a diverse mission system. It has several modes that allow playing in single-player and multiplayer status. The single missions will include many levels with challenges from easy to difficult. Just pass a certain number of levels, then you have the right to unlock a new mode with a new mission system. Just like that, you will have the opportunity to explore dozens of different race tracks. Of course, you can also participate in the global rankings. This is where you will compete with many other racers in the world.
Besides, the game offers many interesting tournaments. You need to conquer the entire round in any tournament to win the trophy (bronze, silver, or gold). Along with trophies and medals are rewards for your position. So the more racing and the higher the achievement, the greater the reward. Also, if you like to compete head-to-head, try the DUELS challenge. This is where you will compete against any opponent to see who is faster. As you can see, there are many challenges for you here.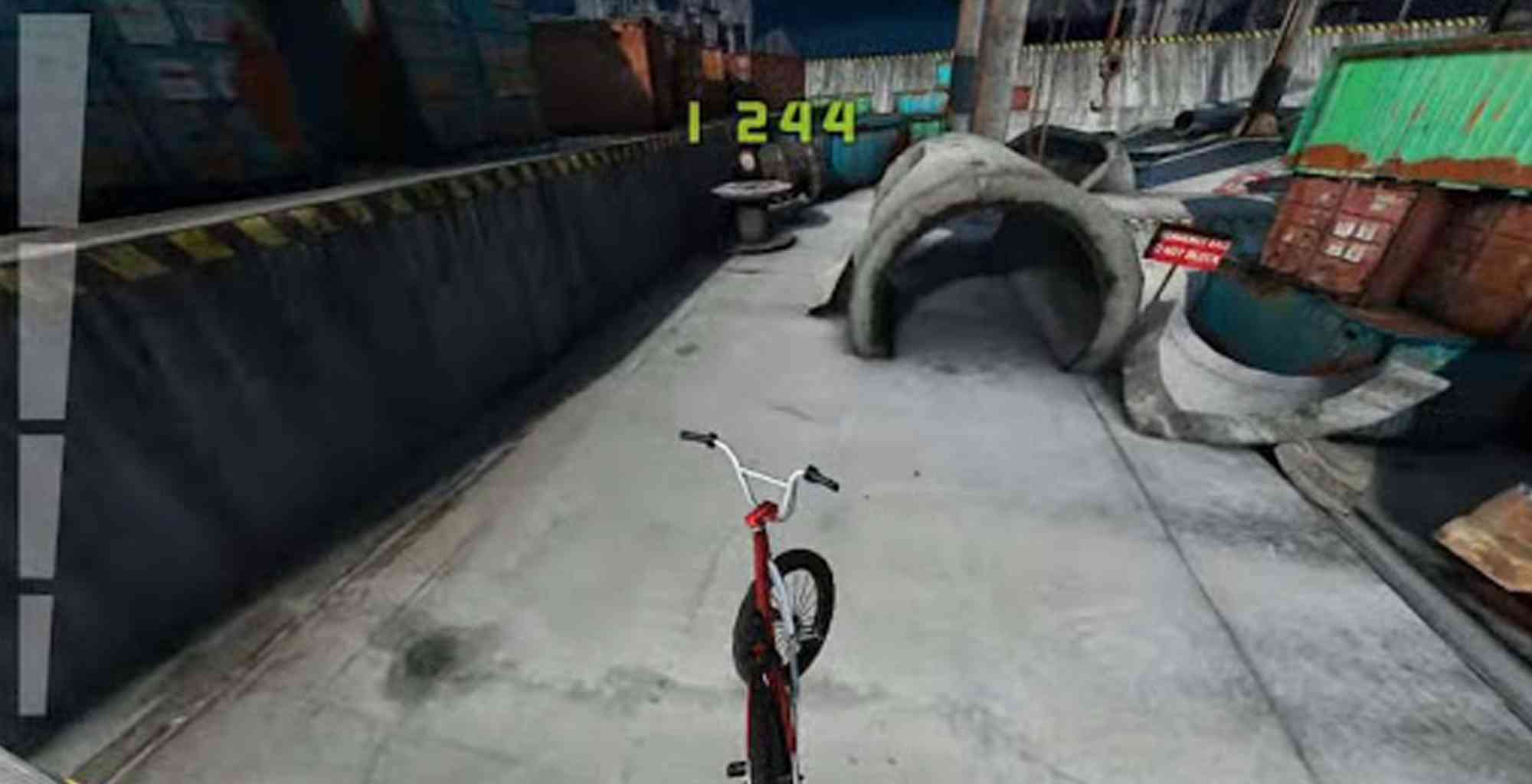 Simple but addictive racing mechanics
Like the first part, Touchgrind BMX 2 retains the driving mechanism with only two fingers. Specifically, you only need to use two fingers to control the "Front" and "Rear" of the bike. Your task is to use flexible maneuvers to drive through different terrains on the track. Besides, you can perform artistic moves to score more points. Racing skills are divided into 3 basic levels, including Basics, Base Tricks, and Advanced.
In the early stages, you just need to pay attention to basic skills like Ride, Steering, Catch & Land. But when you reach a certain level, try higher skills like Barspin, Tailwhip, Front Bikeflip, Side Bikeflip, 360 Air, Frontflip, and Backflip. Next, advanced skills will be unlocked, bringing more stylish moves. You can perform skills like Bottom-up, Reverse Barspin, and more. In particular, you have the right to combine skills to create cool driving combos. Be creative on your way to becoming a professional racer.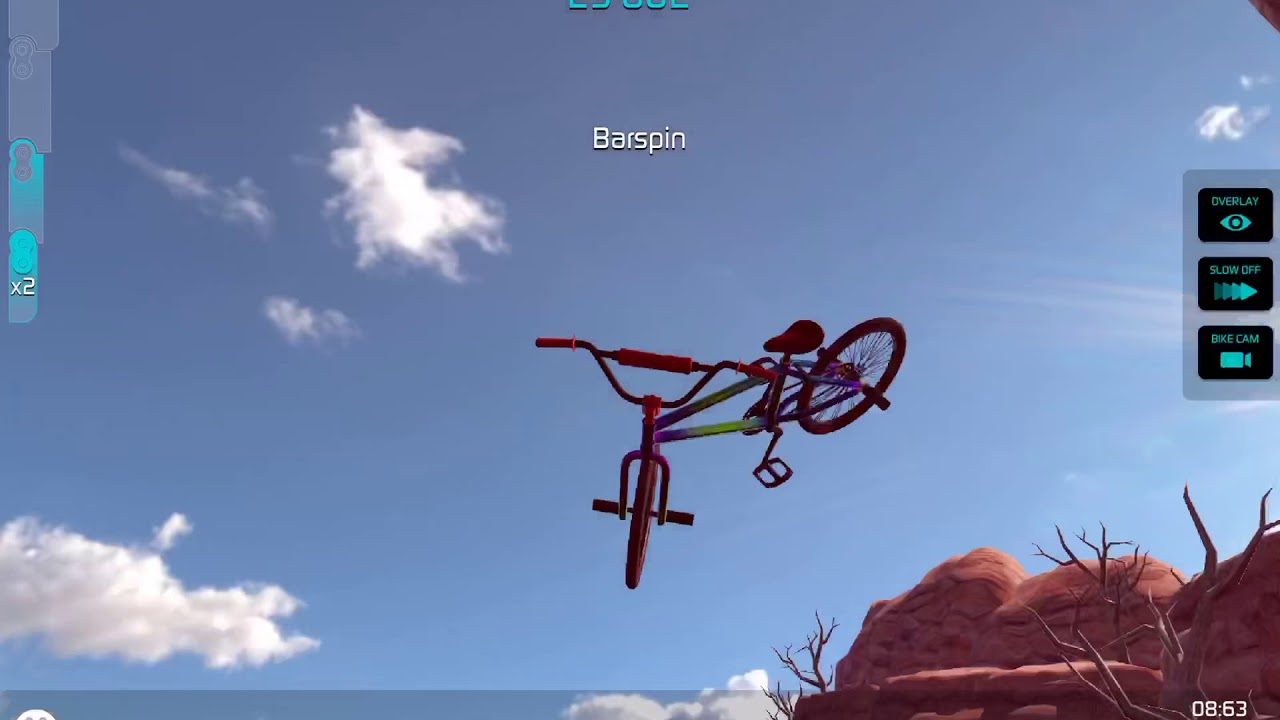 Unlock and design your bike
Want to change the look and engine of your bike? Visit the game's store and do what you want. The game gives you off-road bikes with extreme looks. Accompanied by a series of accessories such as the front end, seats, wheels, and pedals. These accessories will be available in a variety of colors and shapes. In addition, the game also offers a variety of colors to change skins for cars. Try to combine those and create your own style of bike.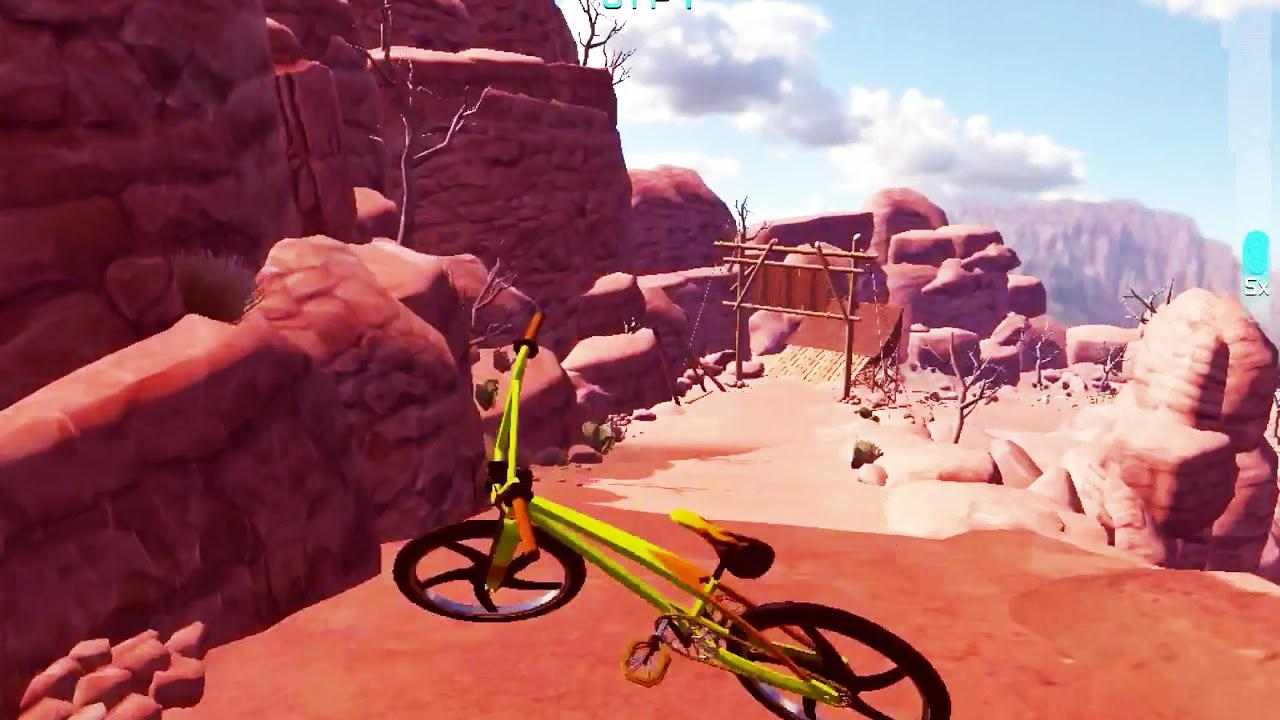 Race in many different locations
The game's mission and tournament system will take you to many locations around the world. These include racetracks surrounded by skyscrapers in Vertigo, super steep slopes in Alta, and trails in Grizzly. Besides, there are interesting race tracks in Viper valley. Each track will have a different style, making the mission system diverse. You need your own strategies to conquer each type of terrain in each race.
MOD Feature of Touchgrind BMX 2
MOD Menu
Unlimited Money
Unlocked All
So what else do you hesitate? Download Touchgrind BMX 2 and immerse yourself in the exciting off-road races here. You will have the opportunity to race on the most treacherous trails. It can't be a better challenge to test your talent. Unlock many advanced skills to perform while driving. The more technical you are, the more points you will score.