Zenonia 5 is an action role-playing game with a lovely chibi design. This game can take you on an exciting battle journey with legendary heroes. In this journey, your mission is to defeat the weak army of the king and the forces of darkness that are covering the ancient kingdom. You will choose your own action style by impersonating different heroes. Will you be a mage or a swordsman? Each hero class has its own system of skills and powers. Moreover, you need to upgrade the heroes to discover more.
Download Zenonia 5 – Role-playing adventure of heroes
The story of the game revolves around an ancient kingdom, which just restored peace not long ago. Over the years, people's greed has created a widening gap between the rich and the poor. The elite exploits the poor, thereby causing terrible indignation. Moreover, the forces of darkness took this opportunity to seek aggression. And they are gradually achieving their goal after killing the king. Now the world needs true heroes to restore peace. It is you who will become them and take on this mission.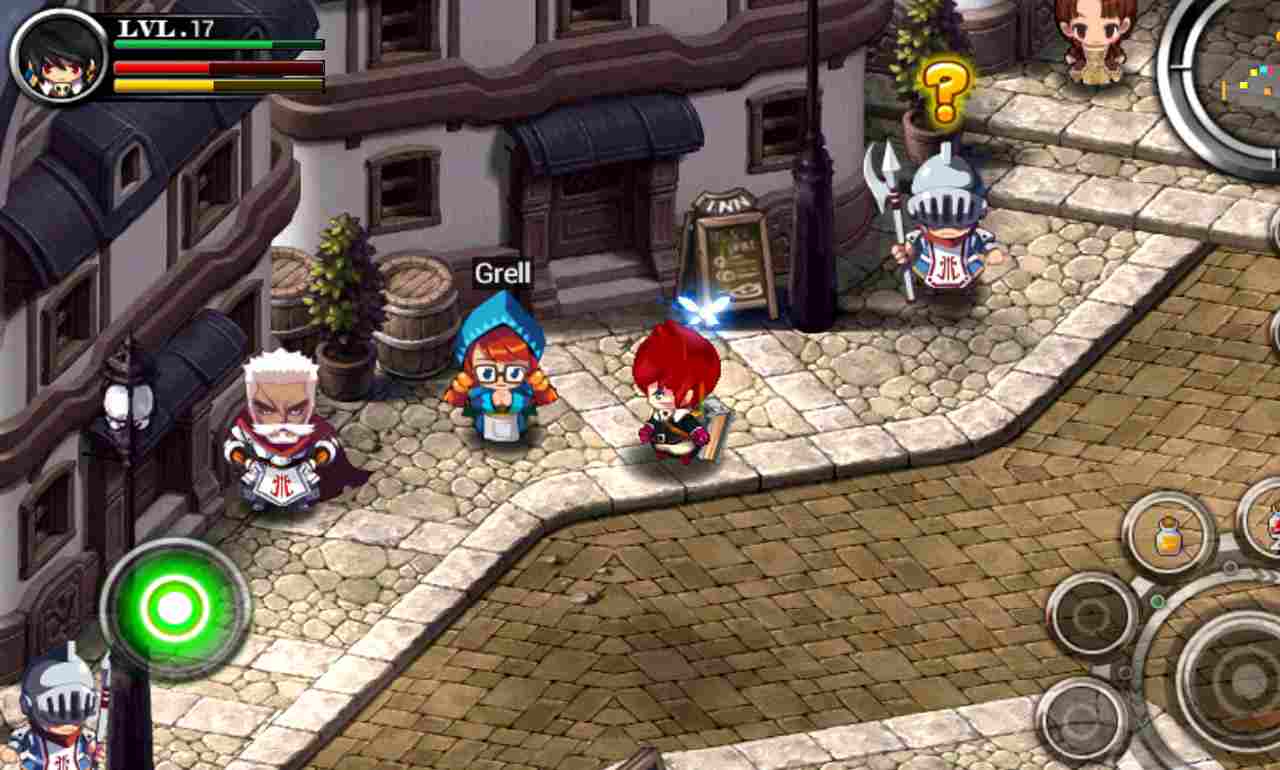 Choose your action style
You will become a hero and stand up to protect the world. But what kind of hero would you be? This game offers 4 different hero classes, including Berserker, Mechanic, Wizard, and Paladin. Each hero class has its own characteristics and strengths. For example, Berserker is a melee hero class whose weapon is a large sword; Mechanic is a ranged class with a weapon that is a machine gun; Wizards are known as magicians with magical abilities (ranged); Paladin is a melee class with shields and optional weapons. So what is your favorite style?
For each hero, you can customize the appearance according to your preferences. The game allows you to choose your character's hairstyle and skin before you start playing. Moreover, it is you who will decide the direction of character development through how to upgrade and choose equipment. There are hundreds of different items from weapons to armor, skins, potions, and more. Choose the right items for each hero, thereby upgrading combat power. Furthermore, unlock new skills for a variety of acting styles.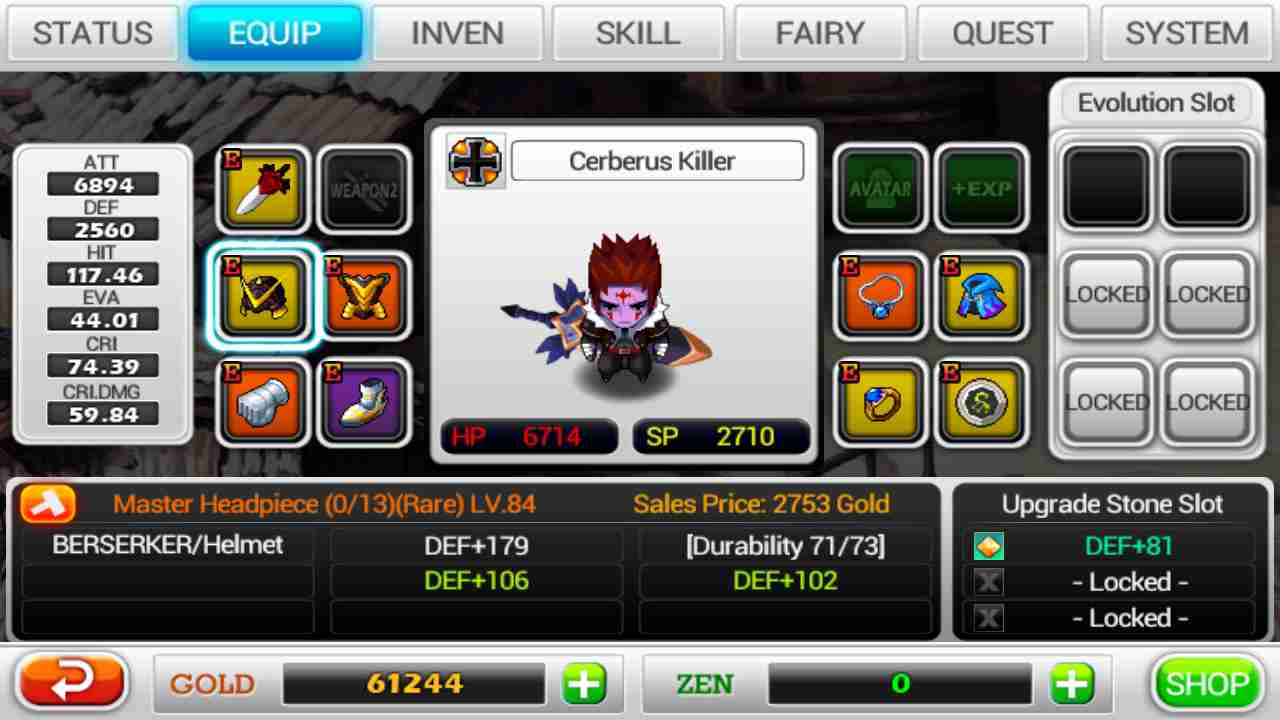 Join the exciting battles
After playing the hero role, gamers will officially enter the world of Zenonia 5. More specifically, you will have a journey of fighting adventure through many levels. The NPC characters will lead the hero through the quests from easy to difficult. Most of the missions will lead you to battle with the enemy. There you need to show your skills and strength to win and get rewards. After each fight, you will have access to new areas, receive new quests, and meet many new characters.
To fight, you need to learn the hero's skills. Each hero will have a different set of 4 skills. Your job is to combine these skills to create effective combat combos. Moreover, the strategic factor is equally important. Heroes must make their own decisions in how to choose targets, attack distances, and moves. Besides, you also decide how to develop the character, thereby unlocking the desired moves. Don't forget to check the minimap to determine the direction to move.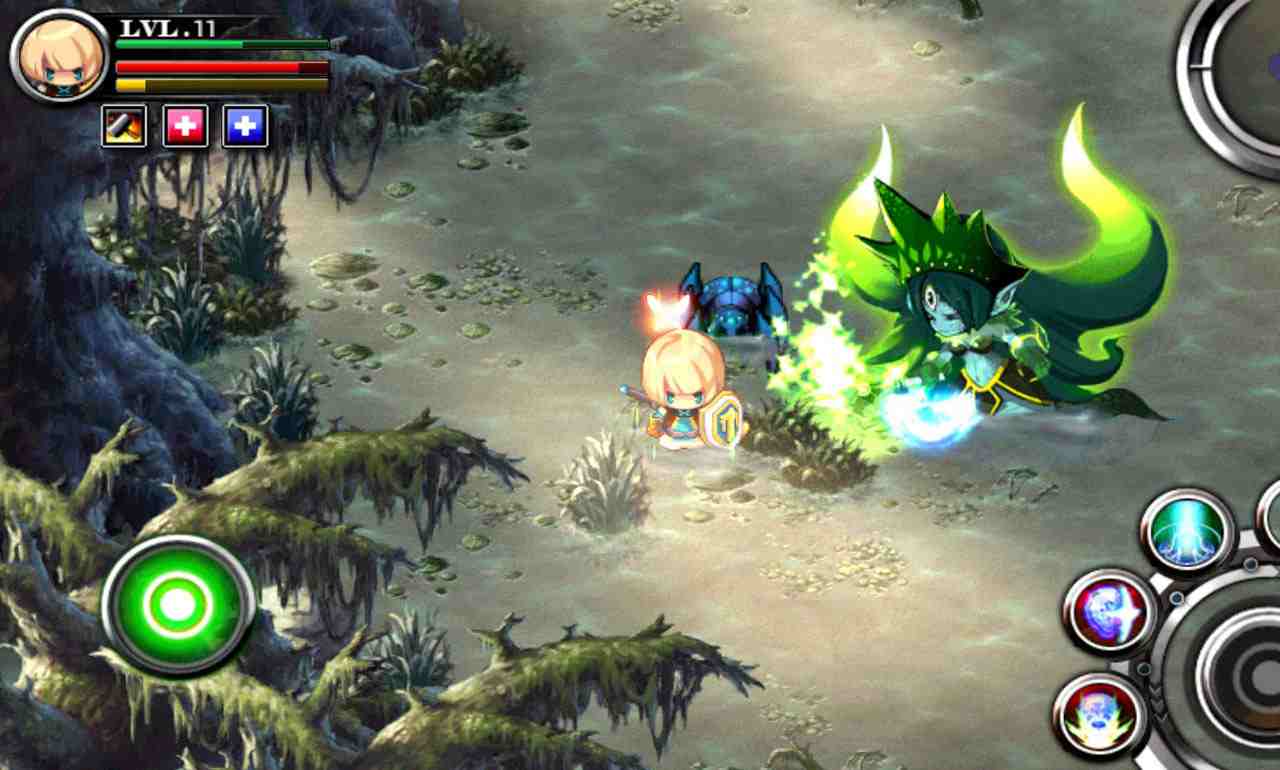 Follow the original plot
This game is built with a well-organized storyline. This plot will have the participation of a series of characters from main to secondary. Each character in the game has its own role and is integrated with detailed dialogue. You can get close to the characters to see the dialogue and communicate with them. Here's how to uncover the story and solve many mysteries. From there, you will have the opportunity to unlock new areas and many new episodes.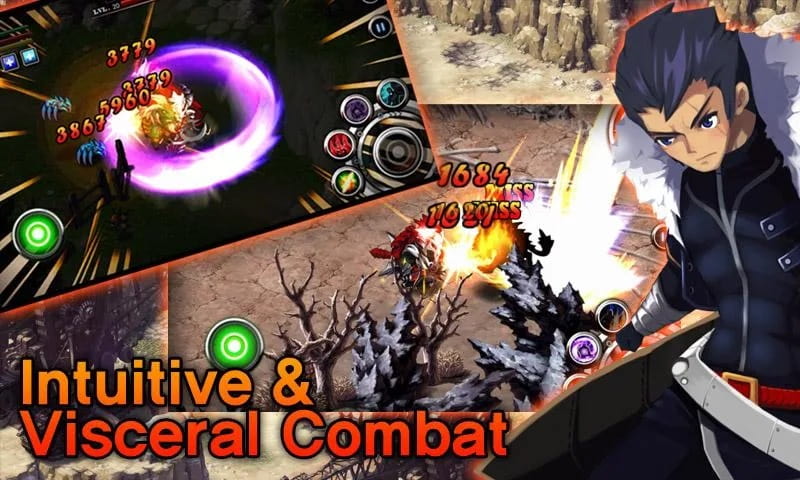 2D design with funny chibi style
The game will make you feel like you are experiencing a classic game on PC. That's thanks to the 2D design with antique chibi style. The characters look downright adorable when depicted in this style. Moreover, each character is equipped with cool skins and weapons. The movements are also very smooth. Skills are also accompanied by exciting effects. In particular, the game world is well-simulated with many details, buildings, locations, and scenes.
MOD Feature of Zenonia 5
MOD Menu
Unlimited zen
Unlimited stats
Unlimited skill points
free shopping
So, are you ready for the role-playing process in Zenonia 5 ? Now is the time to show your skills as a legendary hero. Will you play as a swordsman, mage, or gunner? It is you who will decide your fighting style, upgrade strategy, and journey of discovery. The game world contains many interesting mysteries from the NPC system. Let's explore more to solve every mystery.