Want to immerse yourself in relaxing hours with music? Beat Blade: Dash Dance will satisfy your passion right on your handheld device. It is a hit rhythm game that helps you enjoy music in a new way. You will find in the game a great combination of music, running tracks, neon colors, and top-notch action. Action and enjoyment at the same time, what could be better? Don't hesitate to choose your favorite song and conquer it on the run. Furthermore, learn how to use swords and overcome obstacles. Do not collide with traps if you want to score absolute points.
Download Beat Blade: Dash Dance – Music and slash style
This game will lead you on an exciting sonic adventure with music and neon effects. That adventure is definitely different from what you think. It takes place in the colorful modern neon world with endless running tracks. Moreover, there is no other character than your own presence. You will master the musical adventure here in your own way. But just touch the screen to control your character. There's no simpler mechanism than this, right? So whether you are a new player or an experienced player, you can easily access this game.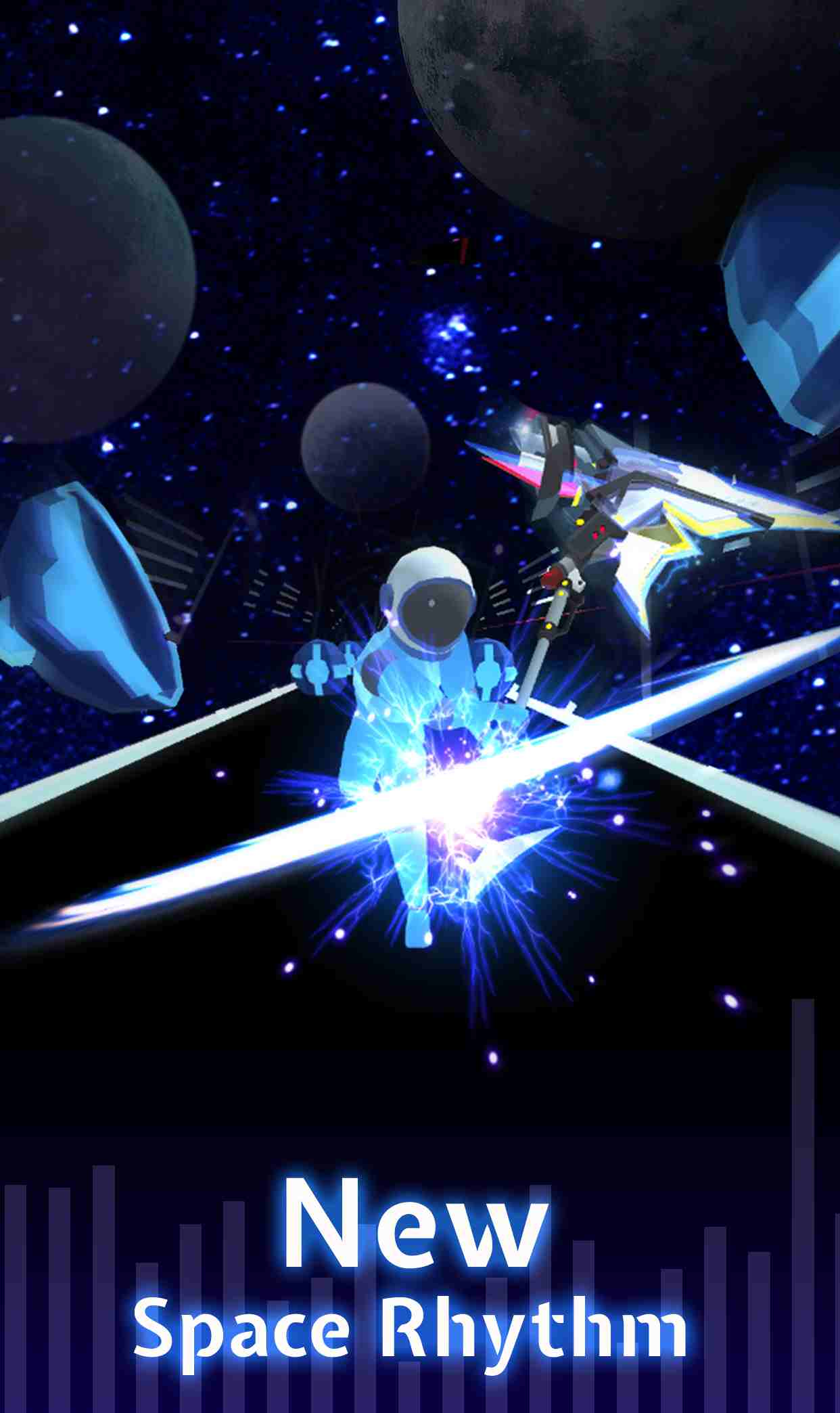 Discover super hot music store
A music game will have no shortage of hit tracks. You will find here a huge music store with songs of various genres ranging from EDM to K-pop, Anime, Hip Hop, and more. In particular, each song will have many levels to choose from easy to difficult. If you are an inexperienced player, you should start with the easy level. But if you have mastered all the manipulations, do not hesitate to choose a higher level to feel the music at a different level.
Besides, the music available in this game is in the form of hot hits. Names like Billie Eilish's Bad Guy, Justin Bieber's Yummy, K/DA's Pop Star, and many songs from BlackPink, BTS… The number of songs is also updated regularly over time. So you can find your favorite hot songs in this game. Songs with different tunes will keep you interested. If you want to experience all the songs, download the version in this article.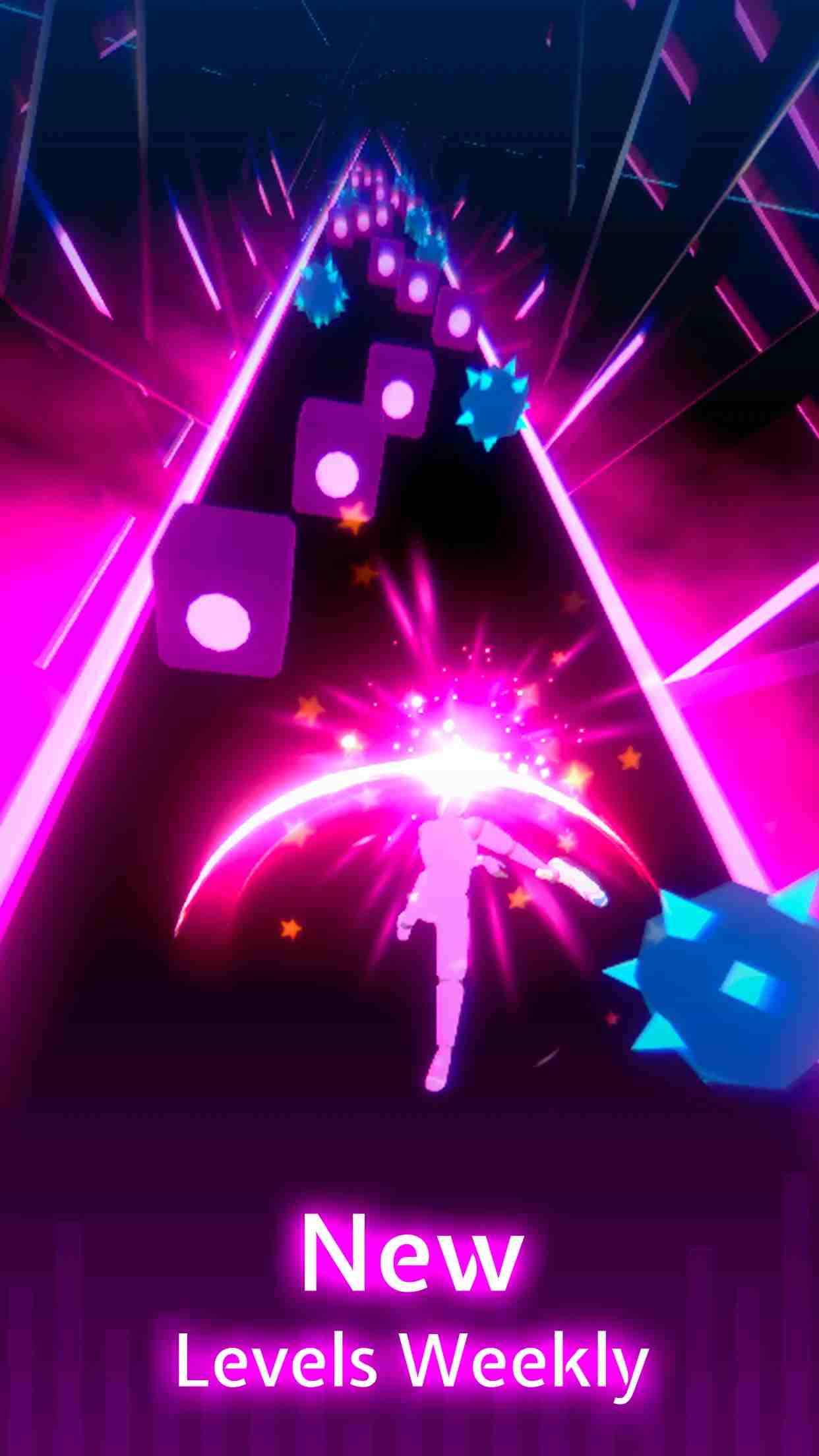 Conquer the tracks your way
Once you've chosen the song and the level, it's time to go on a thrilling rhythm adventure. Your character will automatically run continuously forward on the neon track. Your job is to control him to run left or right to collect squares. Besides, you need to dodge obstacles, typically the cue orbs. If you touch them, you will lose points and even start over. A level in Beat Blade: Dash Dance will end when the background music stops. Take your time in the run to record your record.
Everything sounds simple, right? But you will really have a hard time getting into difficult songs. Usually, EDM tracks will have a faster tempo than other genres. Especially, if you choose the difficulty level for these tracks, you can go crazy because of the terrible speed. The faster the speed, the harder it is to control the character. The pitfalls will appear more, thereby making you more prone to making mistakes. But this will be a fun challenge to test your talent.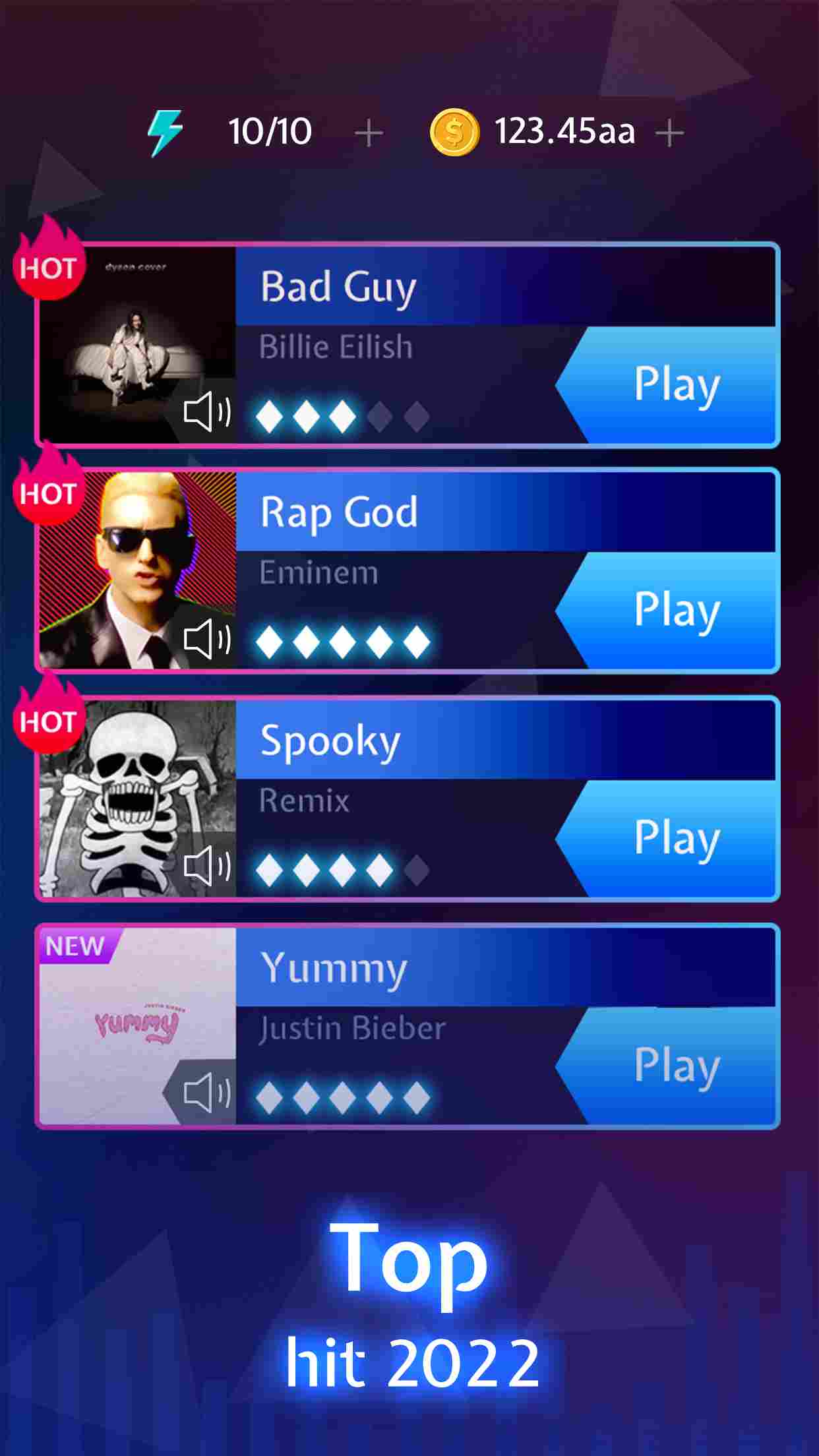 Unlock new skins and tracks
Your default weapons in the game are two iron swords. However, you can unlock dozens of new weapons, such as a wash sword, egg frying pan, Thor's hammer, lollipop, darts, hooks, and more. Different weapons will create special effects when colliding with square blocks on the run. From there, they will give you a new feeling. In addition to weapons, the running system is also quite diverse. But you don't need to unlock them as they will change after some levels.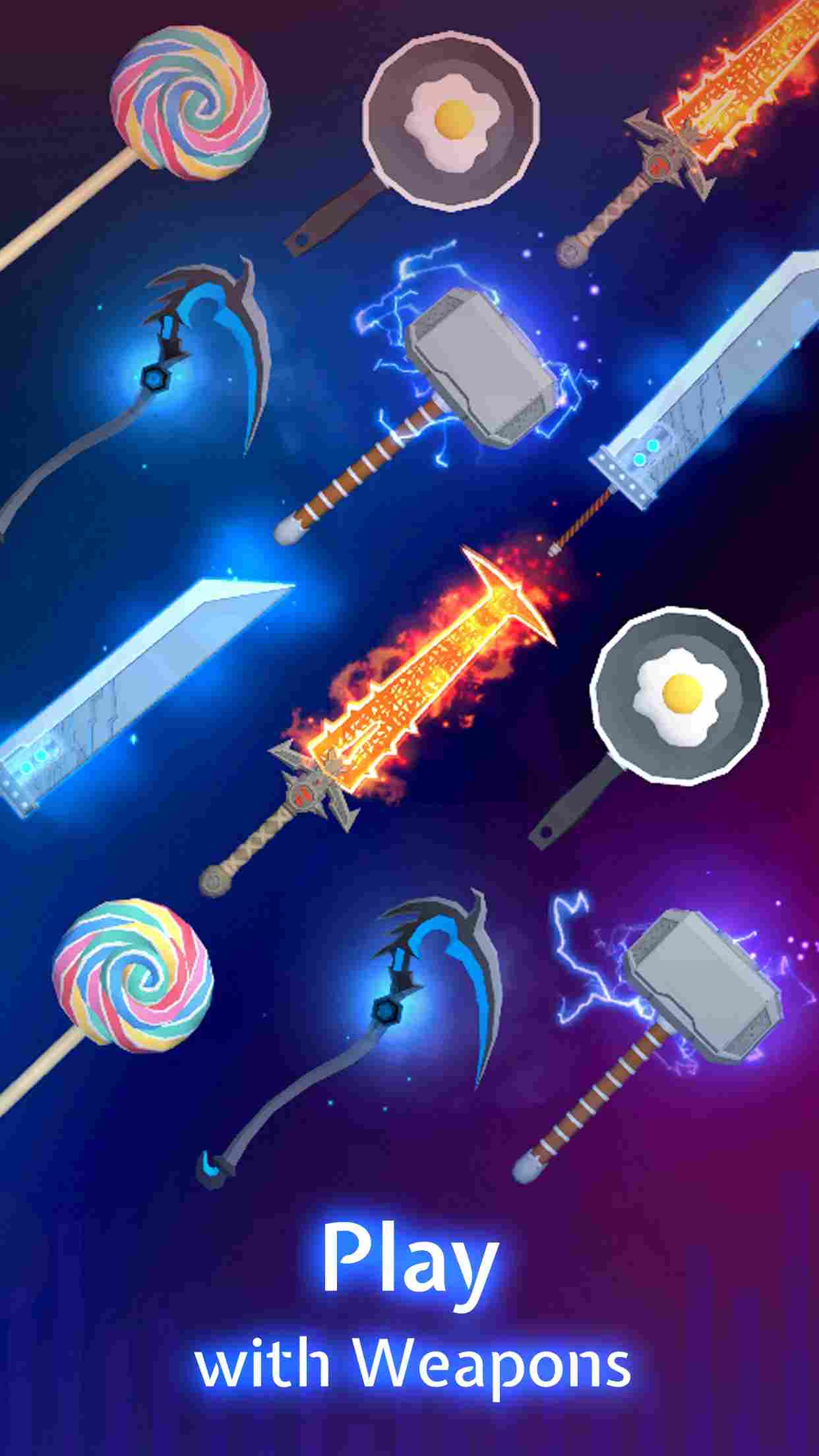 High-end music, eye-catching effects
Of course, the music is always the focus of this game. It delivers hit tracks with premium sound quality. In addition, the music of the song can change a bit when combined with the sound of chopping and slashing on the track. It creates a new feeling for songs that are too familiar. Besides, the running scene with the neon effect is really eye-catching. It makes your experience always full of color. It was truly an enjoyable and relaxing experience.
MOD Feature of Beat Blade: Dash Dance
Mod Menu
Unlimited money
free shopping
unlock all songs
unlocked everything
No ads
It can be seen that Beat Blade: Dash Dance is one of the most attractive music games of all time. It turns music into a powerful tool to bring a new sense of action. Chop and slash your way to vibrant music. Lots of tracks available and a bunch of unique skins to unlock. Would you like to own all of them? The version downloaded here will help you unlock everything.