Come to Magic Jump and you will have a fun music party right on your phone. It is one of the best and most popular music games. It brings you a series of popular songs on the music charts. Moreover, the number of songs is constantly being updated to refresh your experience. You will have the opportunity to enjoy those songs in a new way. Just touch the screen to conquer your favorite songs, believe it? This exciting music-playing mechanism will make you fall in love. But it's not as easy as you think. Try to train and conquer the online leaderboards.
Download Magic Jump – Enjoy music with a ball
The most popular songs on your phone are played back in Magic Jump. In particular, you can play music by yourself without knowing anything about music theory. That is what makes this game so attractive and popular. It will make you think differently about music when you mix in tunes that are both familiar and new. Besides, the game will satisfy you with colorful music playing screens. The romantic setting and upbeat music will leave you spellbound. More specifically, you will discover it when controlling a ball. Your ball is the main character in each level.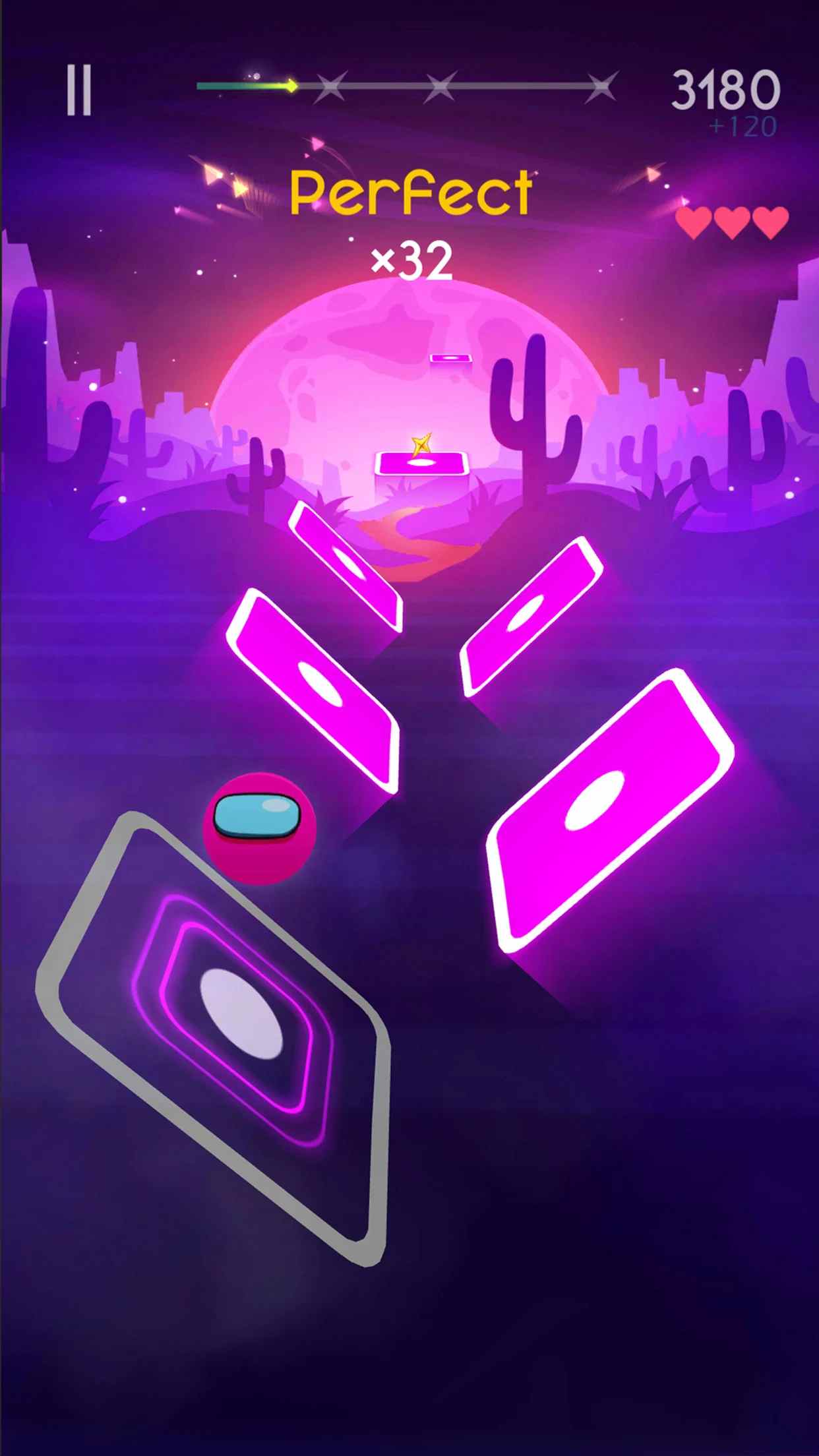 Show your ingenuity
So how to play this game? You just need to touch and swipe your hand on the screen to control your ball. But you have to control it properly to touch the available tiles. Each time the ball hits the tile, you will correctly play certain tunes of the song. At the same time, another sound reverberated into the song, creating a pleasant harmony. However, you need to dodge the traps on the run. Those are the cells that are cross marked and have a darker color. Skip them if you don't want to lose points.
This mechanism is not too difficult, is it? But you will have difficulty reaching the final stage. The music will get faster and faster, while your ball will move at the speed of the music. The faster the speed, the harder it becomes to control the ball. The traps will also appear with a higher frequency, making you easily confused. And it only takes a few seconds of distraction and you will make a mistake. If you make a mistake more than the specified number of times, you will have to stop and start over from the starting line.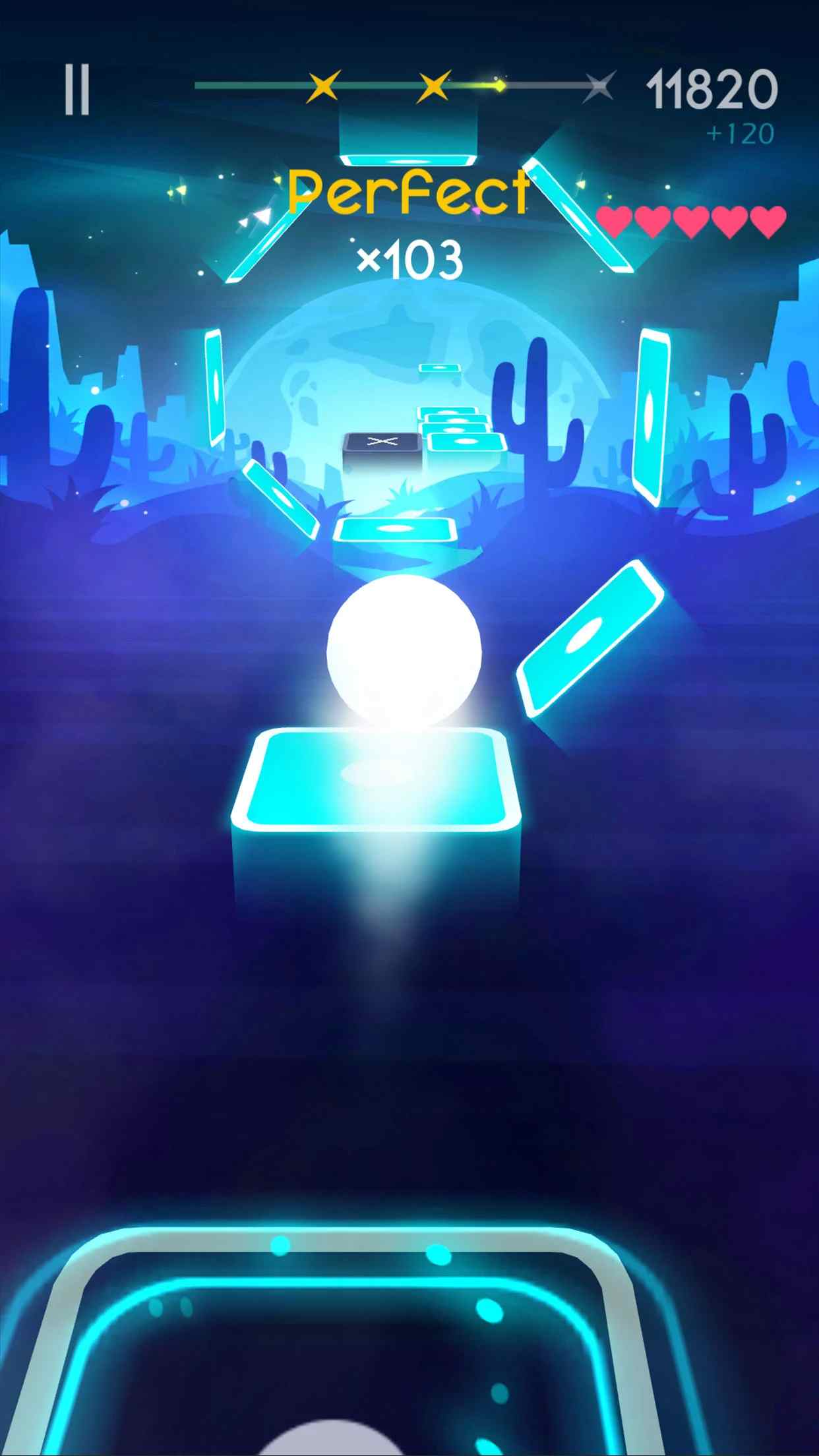 Rich and diverse music store
Magic Jump will make you excited to own a huge music store. There are hundreds of different songs of various styles from Pop, Rap to EDM, JPOP, KPOP, Rock, and more. In each genre, you'll find dozens of song selections from popular artists and bands. It could be BLACKPINK, BTS, FNF music, Dragon, Justin Bieber, and many other prominent names. Are you a fan of them? You will have a chance to enjoy their hot hit songs in this game.
Besides, the number of songs is constantly updated through game versions. As a result, you will find new options every week to try out in new challenges. In particular, you have the right to choose the difficulty of each song. So whether you are a new player or a pro, this game is for you. However, the song experience may be interrupted by ads. But if you download the here or subscribe to VIP, you will have a smooth and free experience.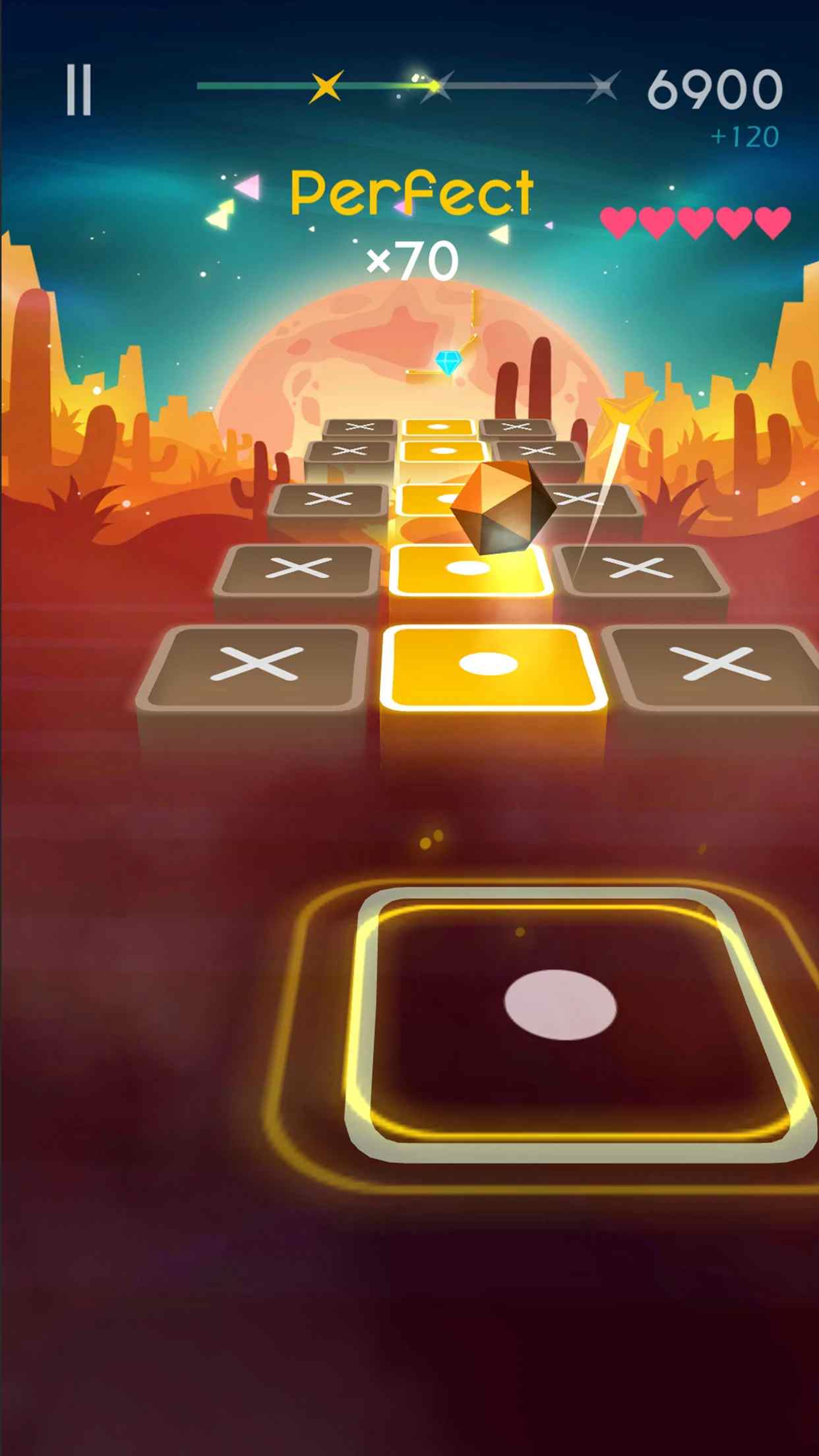 The context changes in real-time
Besides the music, what makes this game attractive is the setting. It offers beautiful themes designed with themes. Each theme will have its own color. But you don't need to unlock the scene to enjoy new experiences. The context will change flexibly according to your playing process. From there, the color of the ball and the squares also change, creating a pleasant harmony. Moreover, this change will make you feel like you are adventuring through many different worlds.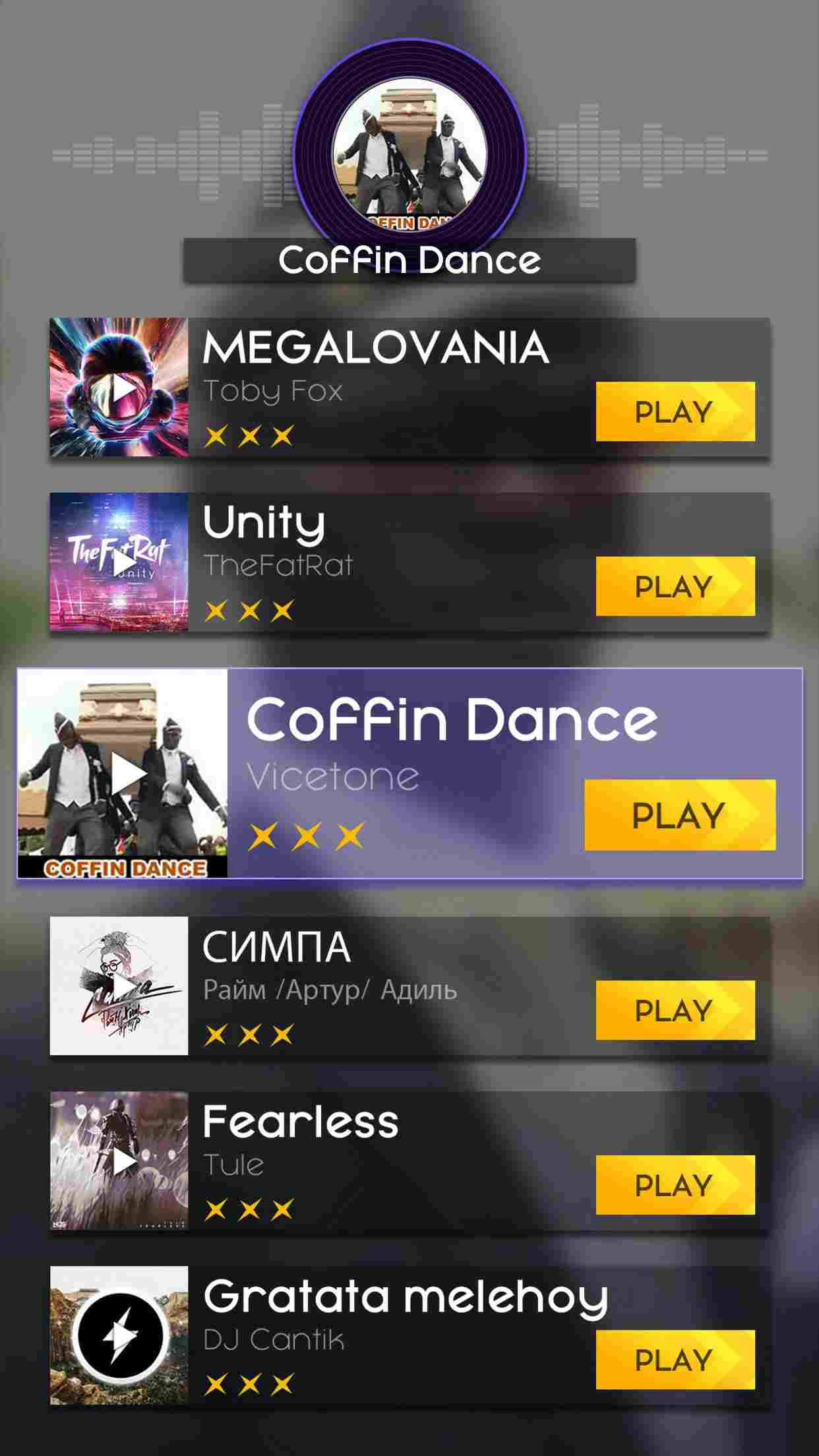 High-quality music, eye-catching effects
Of course, music is the most well-invested thing in this game. It is taken from various sources and played back in premium quality. The clear melodies combined with the sound from the ball create a new feeling. Besides, each touch of the ball on the square will leave an eye-catching effect. Combined with the changing of the background and neon effects, the game will give you a great sense of relaxation.
MOD Feature of Magic Jump
MOD Menu
Unlimited money gems
VIP Unlocked
No ads
Enjoy music in a new way with Magic Jump, are you ready? This game will give you a relaxing time with music, neon, and colors. Your job is simply to swipe your hand on the screen to control the ball playing music. But the challenges that come from speed and traps will leave an unforgettable experience. So can you conquer all the songs? Train to achieve record scores and compete with your friends.