If you are looking for a true fighting game, give Bloody Bastards a try. This is an action game with pixel design and super funny ragdoll mechanics. Join the game, your task is to fight against the brothers in the clan. Each level is a classic 1v1 battle. The controls and actions are also very simple. But the appeal of each fight is unlimited. You can upgrade your character with weapons, equipment, and skins as you like to gain more advantages. Hundreds of crazy medieval wars are waiting for you to discover!
Download Bloody Bastards – Pixel medieval fighting gameplay
Bloody Bastards will not bore you when going through cumbersome story details. You also don't need to spend too much time accessing complex control systems. This game offers a simple story and fighting gameplay with easy-to-understand controls. Specifically, when entering the game, you immediately have a character to role-play. Next, you have 1v1 battles with other characters as the level progresses. After winning the war, you will unlock new wars with new opponents. Everything happens in such a simple way.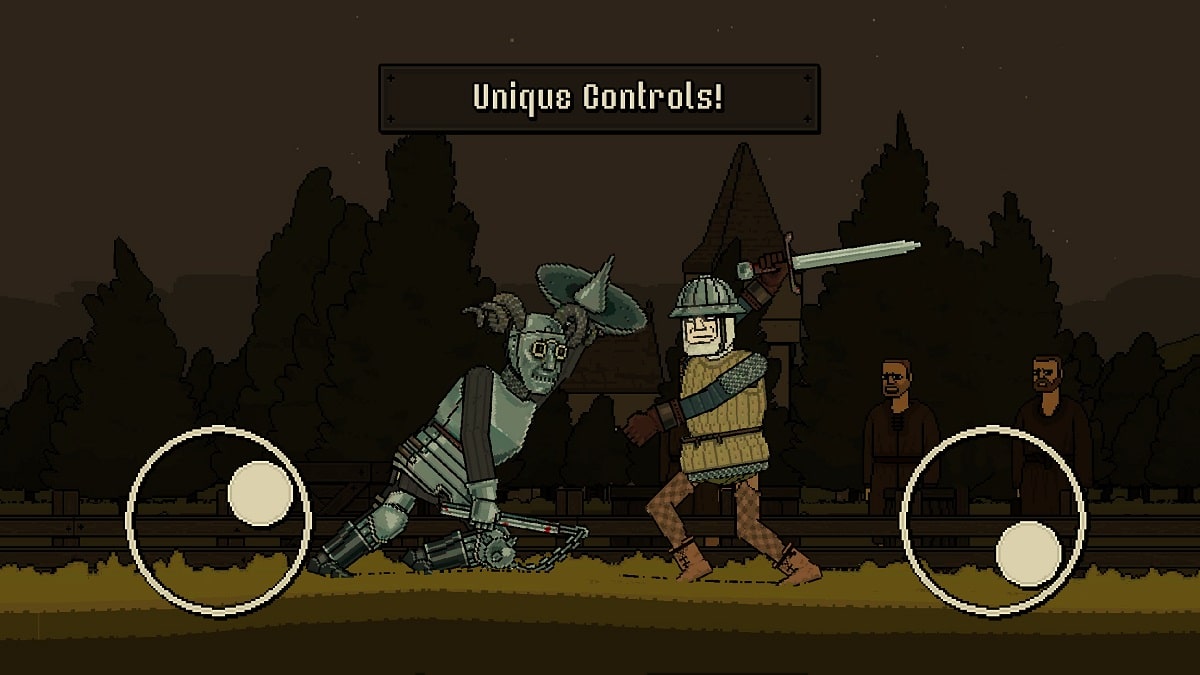 Join 1v1 battles
In each fight, your goal is to beat your opponent to unlock the next level. Your opponents are other brothers in the medieval clan. So how to take advantage of them? You need to learn how to fight like a "tumbler". That's because this game is designed in ragdoll style. You will find the character's movements look quite funny. It's also quite difficult to manipulate the way you want. But it is this that makes the real appeal of the game.
Regarding the control, the game only provides 2 virtual buttons on the screen. Your job is to use these two virtual buttons to navigate the character. Of course, you need the right combination to create effective attacks. Besides, pay attention to the defense as well to limit and minimize HP damage. The fight only ends when one of the two warriors loses all of his HP. And you will be judged on your performance based on your performance in the battle. If you get at least 1 star, you get access to a new level.
Upgrade your character with equipment
To gain the advantage through each battle, you need to have a character upgrade strategy. Bloody Bastards brings hundreds of unique items to the store, including weapons, shields, armor, pants, shirts, shoes, and more. With the bonus money you get, you can shop for the items you want. Each item will give a unique effect and affect the strength of the character. For example, weapons are for damage, shields are for defense, and shoes are to increase movement speed.
Besides, each item category also has dozens of options with different levels. For example, weapons include sticks, axes, knives, short swords, long swords, bows, and arrows; armor includes helmets, armor, gloves, mittens, and more. To unlock more advanced items, you need to accumulate more gold coins. Furthermore, figure out how to combine items in the most effective way. With hundreds of items available, you can think of thousands of different equipment combos. With better equipment, you will have the advantage to become the champion.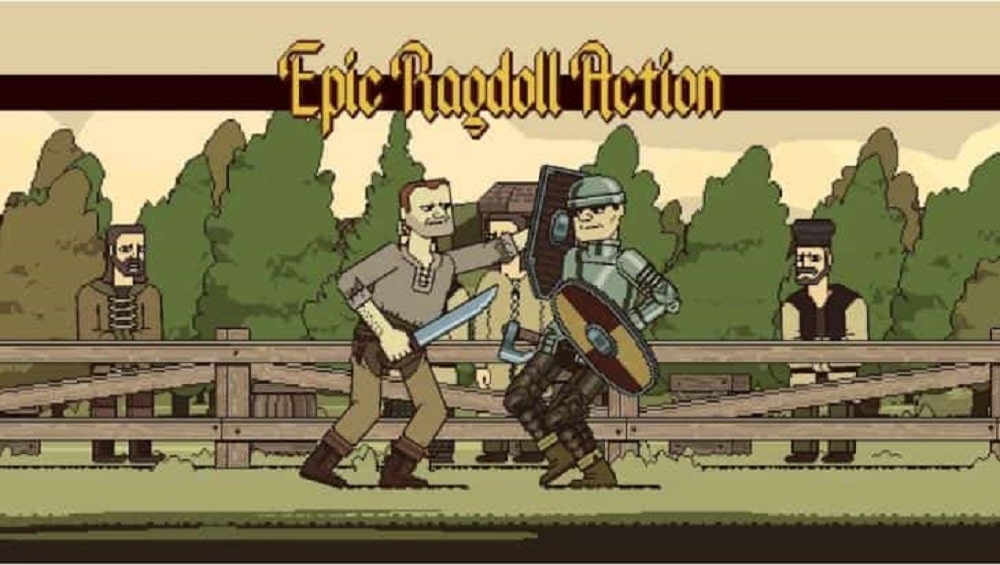 Explore available modes
Currently, this game has a classic mode (story mode) with hundreds of different levels. You will gradually unlock new levels after passing the wars. Each new battle will bring new opponents, creating surprises for you. In addition, the game has just added a multiplayer mode. In this mode, you can compete with other players on the online leaderboards. Make an effort to climb to the top and become the greatest warrior.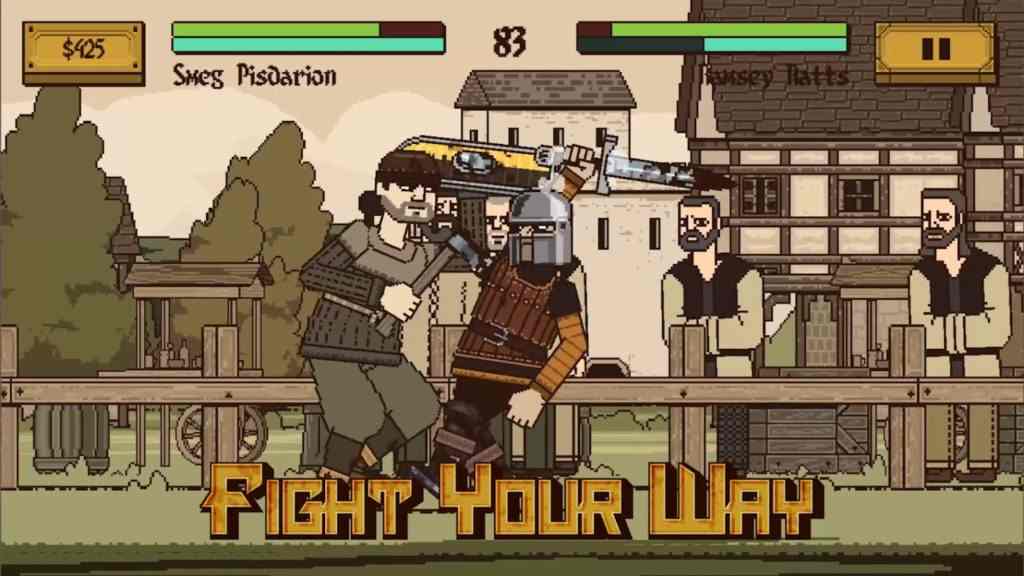 Pixel design bold medieval culture
The classic pixel design style makes the next mark for this game. With this style, you will feel like you are immersed in the medieval world or the Colosseum. The character system is built quite detailed from appearance to movement. As a result, you will have a feeling that the action is realistic enough. However, this game is relatively violent with gore effects. The combat effects are also not so epic. This can be a limitation or a special feature of the game depending on your point of view.
MOD Feature of Bloody Bastards
Mod Menu
Unlimited Money
All Unlocked
No ADS
As can be seen, Bloody Bastards is a simple but interesting fighting game. Instead of focusing too much on plot elements or design, this game focuses on the feeling of action. Through battles, you will have a feeling of realistic combat and a bit of humor (thanks to the ragdoll mechanics). Moreover, there are hundreds of different opponents always waiting. Are you excited to face them?