Car Simulator 2 Mod is one of the best driving simulator games on mobile. It brings a big open world where you can drive freely to every corner of the map. With an intuitive and optimized control interface, the game will give you a real driving feeling. You can even get out of the car and go for a walk, drive on the roads you want, or play as a taxi driver. There are hundreds of different missions that you should try. Moreover, you will find dozens of beautiful models in the garage. You can also customize the car unlimitedly from the outside to the engine inside. So enjoy the most complete car simulator here.
Download Car Simulator 2 Mod – Drive freely in the big open world
This is the second part of Car Simulator, a series of popular driving simulation games on mobile. It's back with many new features and improved picture and sound. Therefore, you should prepare yourself for new trips in your favorite car. This game is highly appreciated when it is designed on high-end 3D graphics. But most especially, it offers free adventure gameplay, like GTA. Unlike other simulator games, you can do what you want without having to follow the mission system. The open world with many areas, locations, and buildings will fuel your adventurous spirit.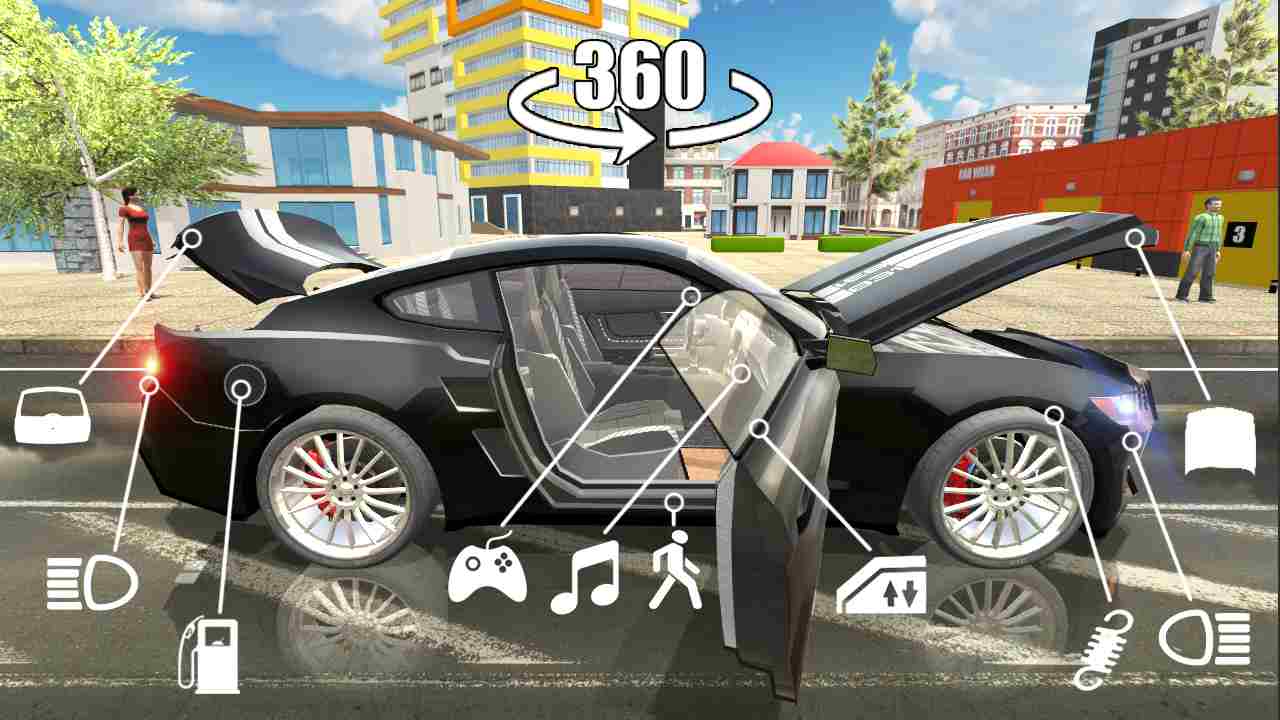 Explore missions and modes
This game has both modes, single-player and online multiplayer. Therefore, you can drive alone or co-op with friends to explore the game. In addition, this title has a Mission mode that includes hundreds of different content. Your job is to complete each task and get the reward. It also features classic arcade challenges and exciting races. If you like racing, don't hesitate to invite your friends and challenge them on the track. Besides, this game also allows you to play a taxi driver. You will take on the task of transporting guests to earn more money. As such, there seems to be no limit in this game, except for one point. It's a traffic law limit. The police will chase you if you speed or crash.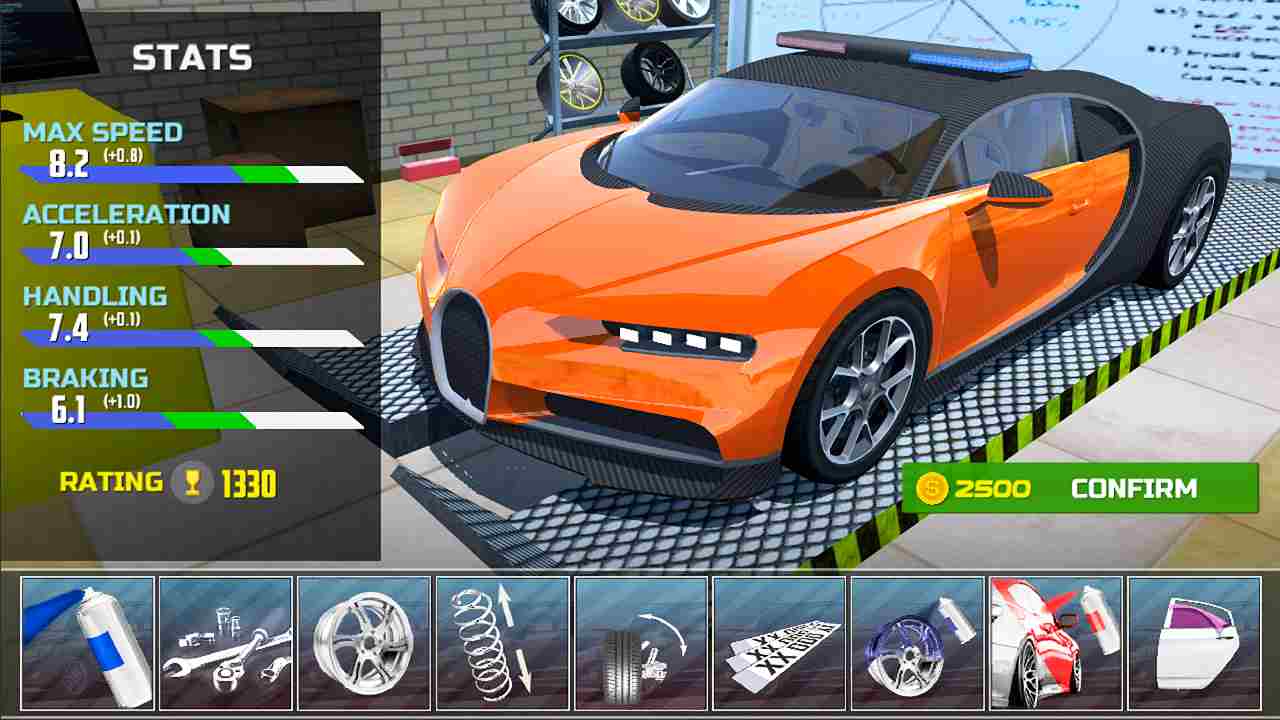 Enjoy realistic driving mechanics
Like many other driving games, this title offers a fairly intuitive control interface. It includes features such as a virtual steering wheel (for driving), hand brake, foot brake, pedals, horn, lights, music player, and door … Your job is to coordinate these operations together to drive and speed control. Make sure you don't crash or break traffic laws. Besides, you can open the car door and go out. This feature seems to be very rarely available in many other simulation games. So this game offers a much more realistic driving experience.
Car Simulator 2 Mod also allows you to choose between two modes, first-person and third-person. You can alternate these two views to enjoy a different driving experience. If you want to see the interior of the car and drive from the cockpit, choose the first-person perspective. On the contrary, if you want to see the whole and outside of the car, a third perspective is the most suitable. While driving, you can stop, stop at a gas station or follow the routes you want. Take advantage of a small map in the left corner of the screen to navigate. If you're on a mission, don't get lost.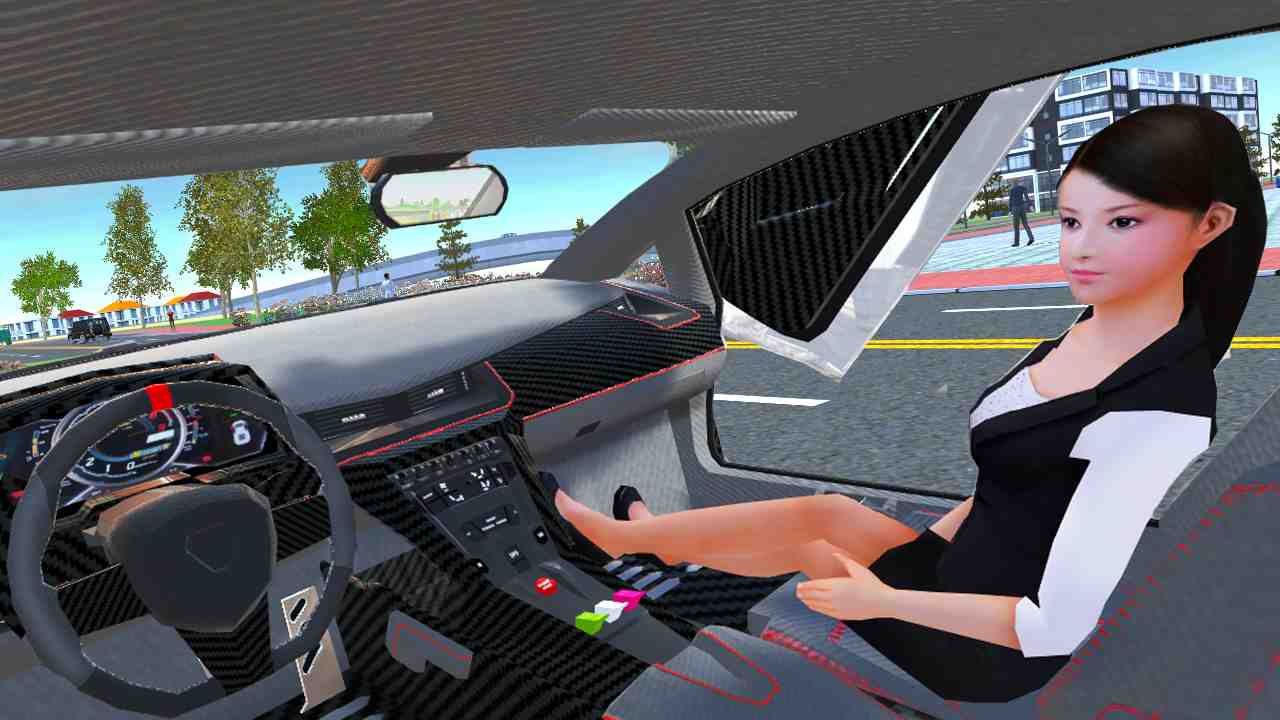 Unique car collection
The game gives you a super-rich vehicle system. You can find cars with world-famous brands in the garage. Each car has 4 important parameters, including Speed, Acceleration, Handling, and Braking. You can upgrade your vehicle to improve these stats. From there, you'll enjoy the car's powerful performance on the track. To upgrade, use the money to replace car parts, from wheels to turbos, springs, discs, and more. The game also offers a unique collection of options such as paint colors, chassis, wheel, and rim colors, etc. Combine everything together to create your favorite car.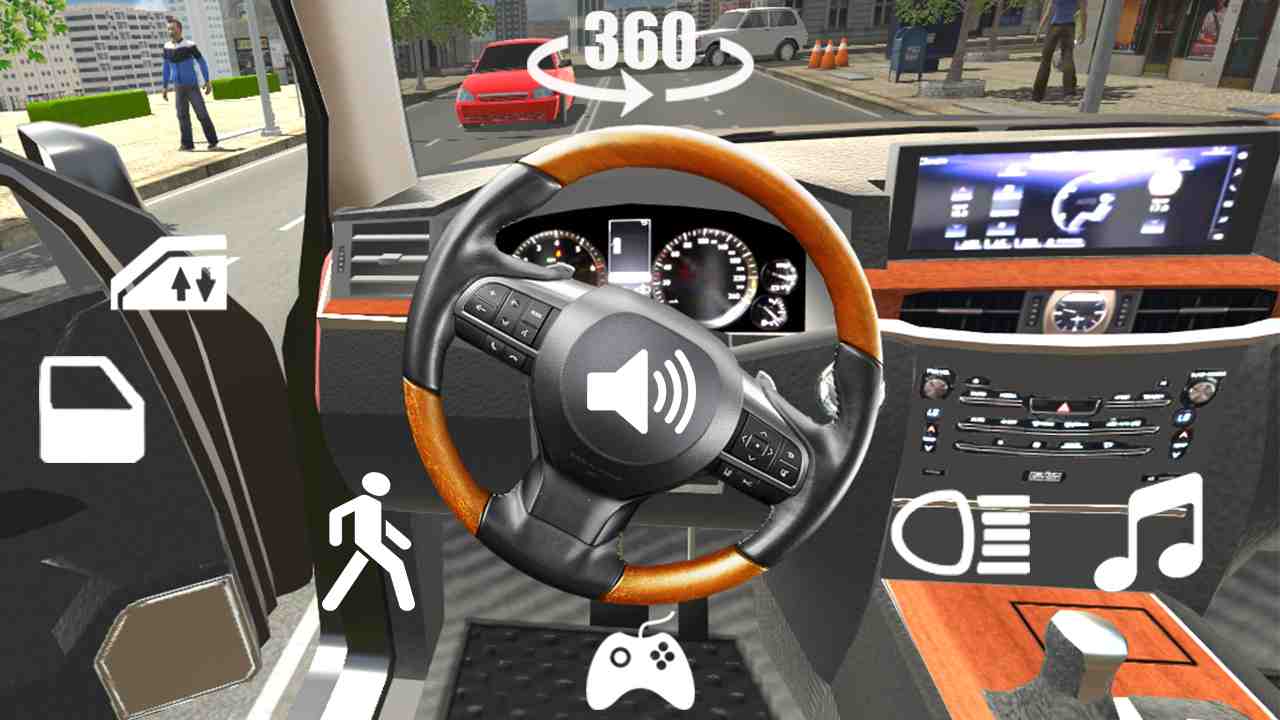 Realistic and detailed design
One of the things that makes this game attractive is the graphics. It is designed very carefully on a high-end graphics platform but optimized for phones. Thanks to that, the large open world depicted is no different from reality. It includes tall buildings, streets, highways, vehicles, people, signs, gas stations, toll stations, and more. Besides, the car models are equally authentic. They will mesmerize you with their detailed looks and powerful engine sounds.
Overall, Car Simulator 2 Mod is a very successful simulation game. It has appealed to millions of players around the globe, and now it's your turn. Download the game to your phone now and immerse yourself in the big open world here. There are hundreds of missions and cool car models to explore. Enjoy it while driving in your favorite view.