Are you looking for a high-end FPS game on mobile? CrossFire: Legends will be an interesting choice for you. This is an FPS game with a diverse mode system, rich weapons and vehicles, and high-quality graphic design. Join the game and you can co-op with friends, compete with online gamers and join guilds. Moreover, you also have a series of interesting missions such as mutant attack or survival in royal mode. Of course, every gamer has a chance to fight for rankings and exclusive rewards. Join the ranked mode in the latest season!
Download CrossFire: Legends – Online FPS gameplay for mobile
Perhaps you know CrossFire: Legends with the PC version. But this game was released on mobile and became a cult mobile FPS game for a while. With a thorough investment in many aspects, this game promises to make you satisfied. Here you will find multiplayer survival matches and a series of exciting seasonal events. Besides, you'll feel the thrill of action with smooth, intuitive controls. And a vast 3D battlefield is waiting for you to join at all times.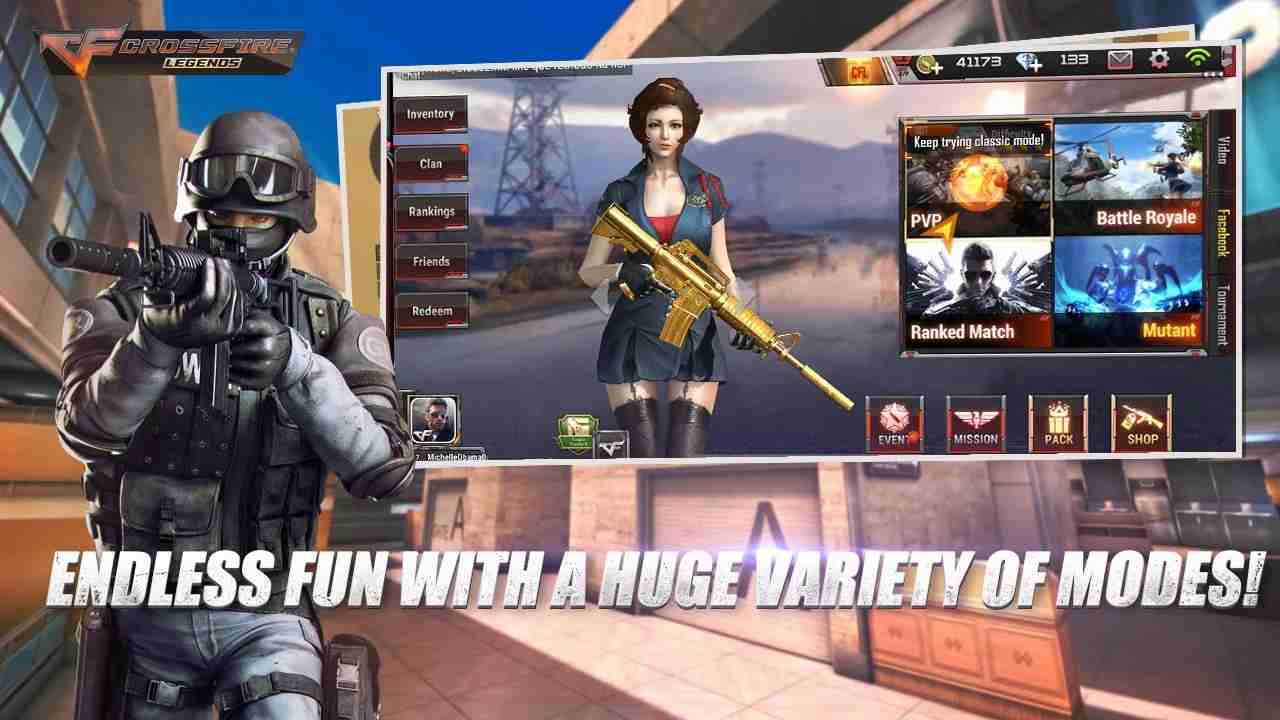 Explore many exciting modes
Like the hit FPS games, this game offers a variety of modes. Among them, the following typical modes must be mentioned:
Battle Royale: This is the most loved mode in the game. It's a survival battleground for over 60 online players. All players will parachute from above, then collect supplies and battle others. Each person's task is to become the last survivor on the map. This mode also allows you to play in many forms such as solo, co-op with friends (group of 2 or 4 people),…
Team Deathmatch: This mode is as familiar as Battle Royale. It will bring you into mortal battles with the goal of killing the most. Each fight will be a competition between 2 teams for a limited time. You and your allies must hunt more "kills" than your opponent to win.
Mutant: This is the mode brought back from the PC version. This mode will re-enact the fierce battle between humans and mutants. All players are divided into 2 factions: human and virus. It's human's job to kill the virus before it gets infected. In contrast, the virus needs to infect humans for a limited time.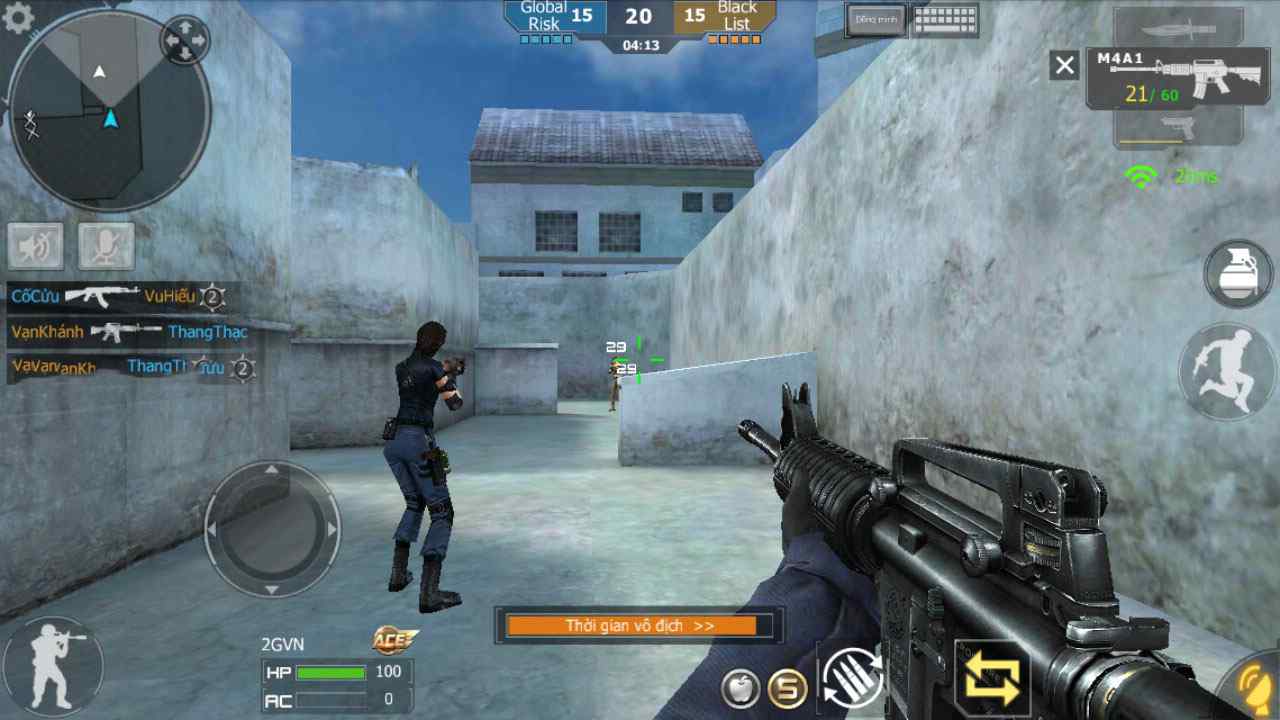 Familiar survival mechanism
Although there are many modes, the gameplay of CrossFire: Legends is not too new. You will find this game quite similar to other survival games, typically PUBG Mobile. The first similarity lies in the control mechanism. There are two modes of view first and third. At the same time, the controller will include familiar virtual buttons such as a joystick, aim button, shoot, reload, run, jump, minimap, and backpack,… You need to combine these operations to fight and survive.
In addition, the survival mechanism in the modes is not much different. For example, the Battle Royale mode retains the same style of running, looting items, and surviving on the multiplayer map. The item system also includes familiar items such as guns, smoke grenades, explosive grenades, gun accessories, backpacks, armor, hats, ammo, and more. Of course, the item density on the map is random. If you want to loot a lot of items, you should go to crowded areas.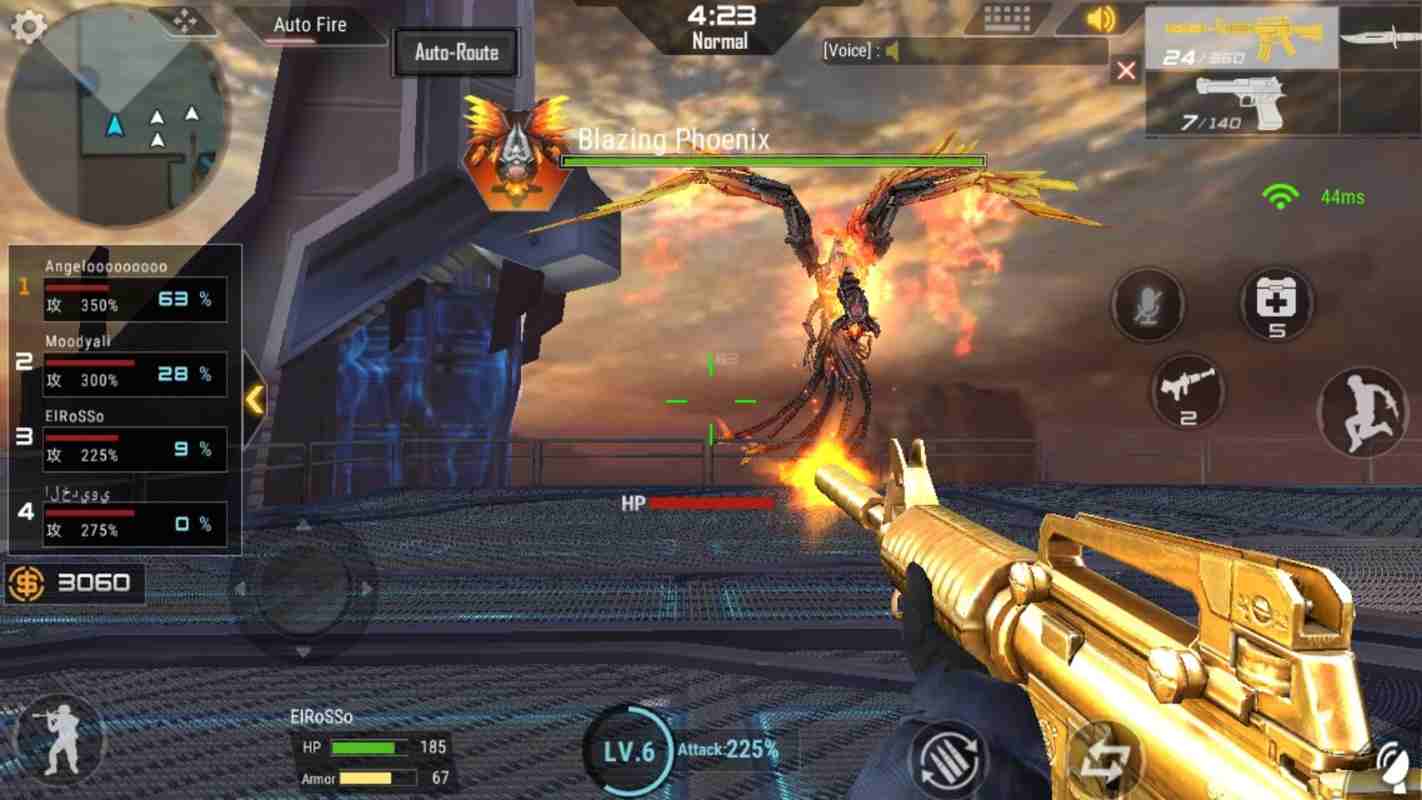 Maps, weapons, and vehicles
This game will not let you down with the content system. Specifically, it brings many maps, including main and secondary maps. Each map will be designed according to the theme and has its own terrain. Therefore, you will find a new feeling when you set foot on the new battlefield map. Besides, the system of weapons and vehicles is also extremely diverse. You will find a wide range of guns from pistols to rifles, machine guns, sniper rifles, etc. Moreover, there are basic types of vehicles such as motorbikes, motorbikes, and cars.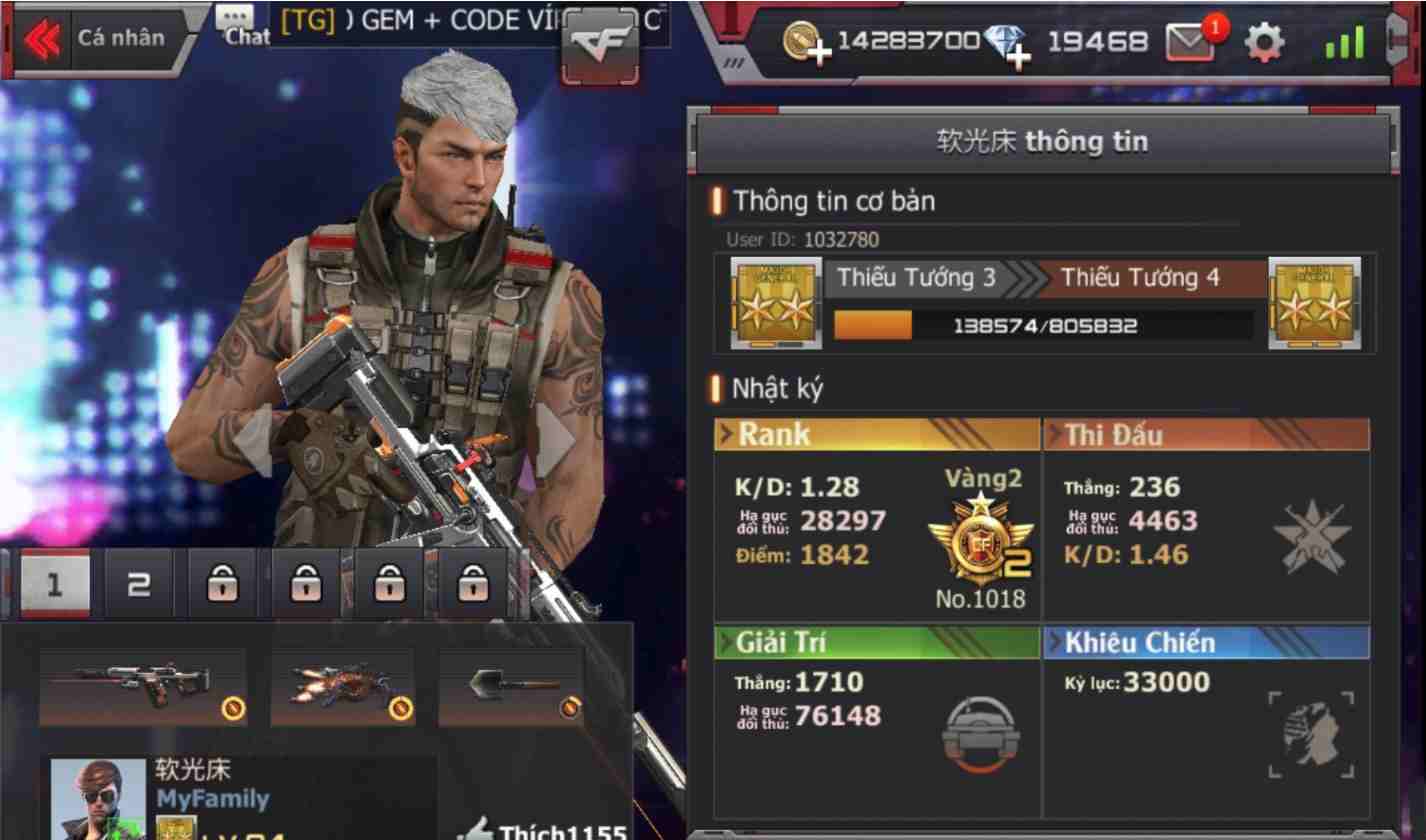 High-end and realistic graphic design
There is no doubt about the graphics quality of this game. With proper investment, the game brings a realistic and vivid survival space. The details from characters to weapons, vehicles, buildings, and landscapes are all very realistic. Moreover, each movement is also very smooth, giving a great RPG action feeling. In particular, the open world in the game is described with high sharpness. Sound and combat effects are equally vivid.
MOD Feature of CrossFire: Legends
Unlimited money and gems
Unlimited everything
So, if you love FPS gameplay, don't miss CrossFire: Legends. This game will keep you interested in the typical survival style. Invite more friends and conquer the battle together. Leaderboards with the participation of millions of players are always waiting for your presence. Fight and rank up, are you ready?