Want an action role-playing game without too much manipulation? Crush Them All may be an interesting choice for you. This game is built with idle gameplay mechanics and a simple, easy-to-understand storyline. Moreover, it will take place right on the vertical screen of the phone, making it easy to operate with one hand. You don't even need to click continuously because the heroes will fight for you. In particular, they still going strong on the journey in your absence. Of course, you still get large amounts of money even when you are offline and away from the game. How many features are enough to satisfy you?
Download Crush Them All – Idle battle between heroes and monsters
As introduced, this game has a very simple plot. It takes you on a hero's adventure journey with the mission to rescue the princess kidnapped by monsters. That journey is continuous and increasingly varied as the level progresses. You don't need to stop and switch pages to unlock, upgrade or do anything else. Everything happens right on the screen in real-time, keeping the operation to a minimum. Besides the monster-fighting journey, you also have battles with your friends online. Just team up and compete against others, and you can compete for the top spot on the leaderboard.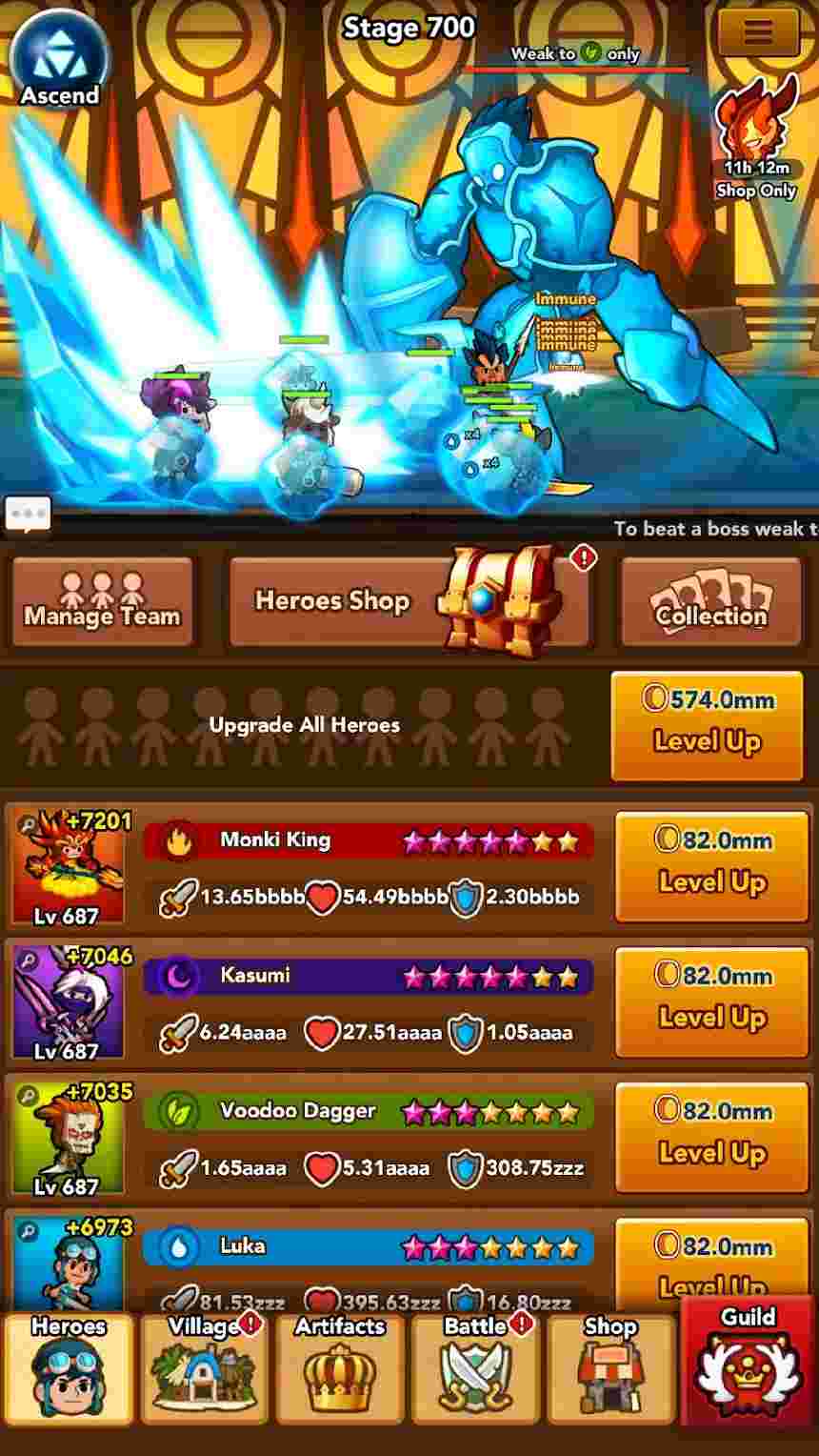 Form a hero formation for the battle
You will start an endless adventure journey with a single hero. You just watch him fight, destroy monsters and keep moving forward. The challenge is getting harder and harder to follow in his footsteps. But you will earn more and more bonuses from enemy corpses. With that money, you can unlock many new heroes and upgrade them. The greater the power, the further you will go to discover countless new things. That's what happens in this game. It's simple, but it's also fun, isn't it? In particular, your journey will show no signs of stopping. So you can play it for a long time to see real-time progress.
In battle, you don't need to do much, which is a manifestation of the idle element. Heroes automatically attack the target. Your job is to observe the war and make useful upgrades. Upgrades will be visually visible on the bottom half of the screen. You only need one click to perform the upgrade. Of course, you have to spend money on each upgrade. The value for each upgrade will vary and become increasingly expensive as the level progresses. You need to choose the most effective upgrades to gain an advantage. If it fails, you will stop and start again at the nearest checkpoint.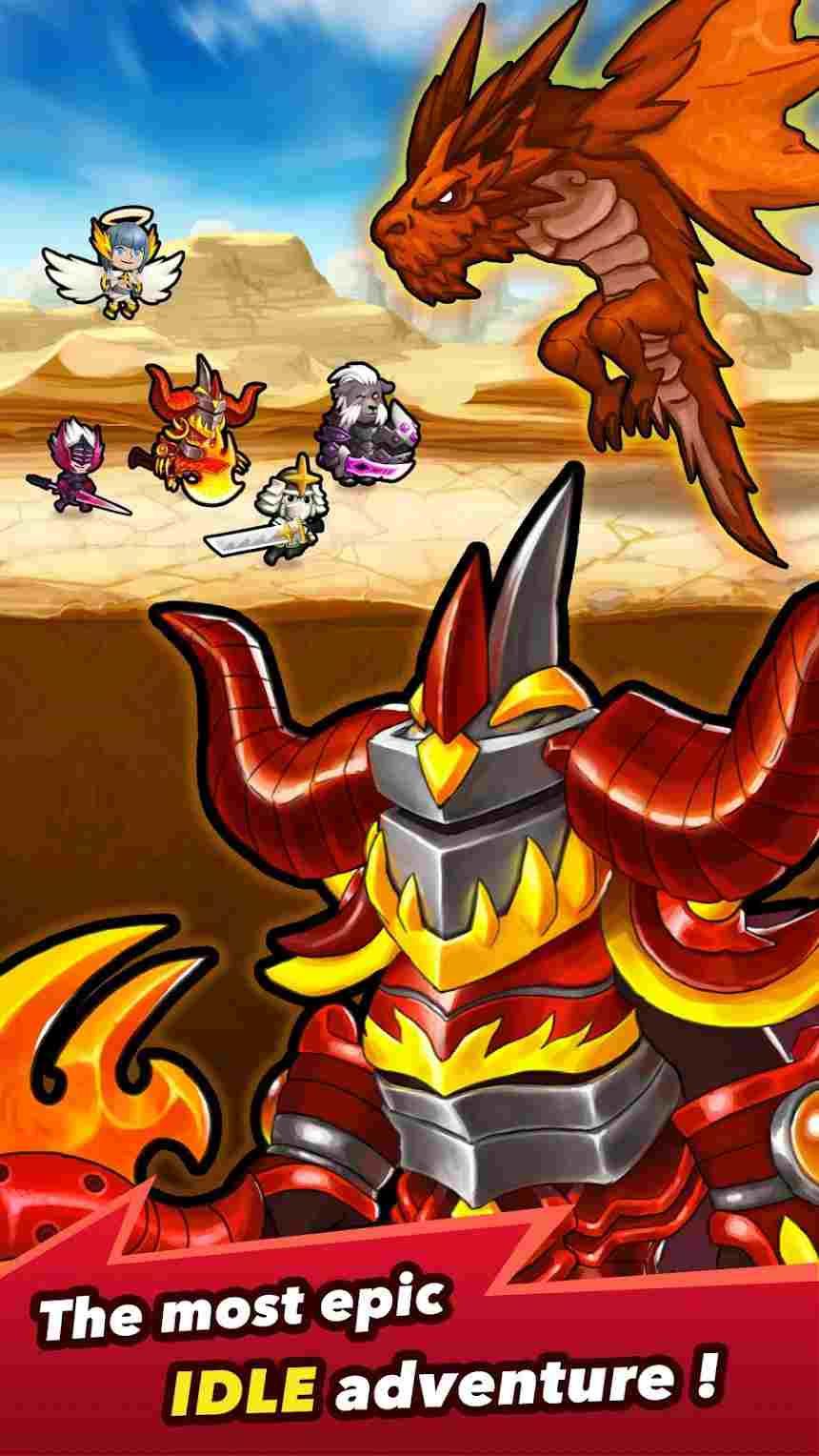 Discover the unique hero system
Crush Them All brings a very diverse hero system. It includes many popular systems such as archers, mages, warriors, supports, and more. Of course, each system will have its own unique characteristics. In particular, each hero of the system will have 3 unique stats including Damage, HP, and Defense ability. After each upgrade, you will improve these stats, thereby helping the hero become stronger and survive longer. Besides, because of the difference between heroes, you need to select the character system to find the most effective squad. Usually, a perfect squad must include many different systems to support each other.
In addition, the game also brings a unique system of weapons and items. You need to collect them to craft resources for heroes. What they need is armor, weapons, healing items, leveling-up items, etc. They also work to improve the stats of each character. In particular, you can also find useful items for making skins. It's a way to refresh your hero and create new inspiration. How do you want your hero to be? Save money to shop and upgrade them the way you want.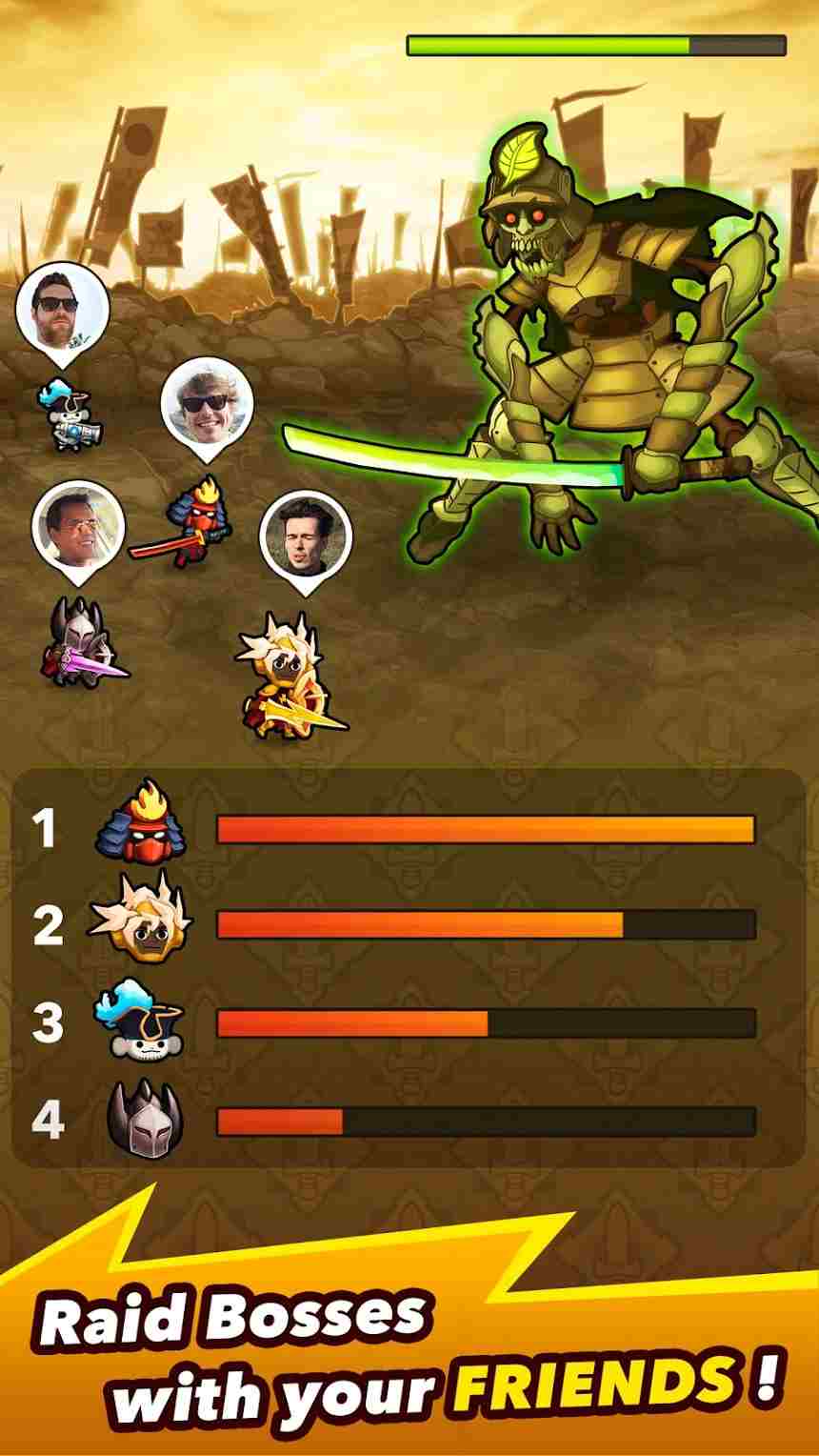 Classic but impressive image
Although it has a simple design on 2D graphics, this game still makes a good impression. It brings a hero system with a creative appearance and unique skill effects. Each hero has a different attack method. But they can combine to create stunning action combos. The Boss system is equally diverse. They include mutated plants and animals, plus skeletons from the dead land. In general, the character system in this game is very rich and beautiful.
MOD Feature of Crush Them All
Mod Menu
Unlimited everything
Unlimited money
Unlimited flooz
Overall, Crush Them All is a stable role-playing experience. It's not outstanding, but it's sure to please those who love the idle genre. Just tap the screen to shop, upgrade and watch your hero grow. Thereby, you will have the opportunity to adventure through many different lands, meet new enemies and score many new trophies.