Dawnblade Mod is an epic ARPG (action and role-playing) game on mobile. This game brings the typical hack-and-slash style back to the hero's dungeon-hunting journey. Entering the game, you will become that hero and have the task of defeating the dungeon enemies. Your goal is bonuses, fame, and even a position on the leaderboard. You can play alone in campaign mode with more than 50 different missions. Or you can join PvP to compete against online multiplayer. Either mode offers a sense of fast-paced action. Enjoy it now!
Download Dawnblade Mod – Classic hack-and-slash action gameplay
This game takes you on an adventure in the classic dungeon world. There, you are the last warrior of the Shadow Slayers association. Your mission is to conquer every dungeon to open up a new world. It is a long and challenging journey, but you will feel the irresistible attraction of the quests. Massive enemies to battle, hundreds of items to upgrade, and over 50 hells to explore. What could be better? Your journey will be more and more open with many new events.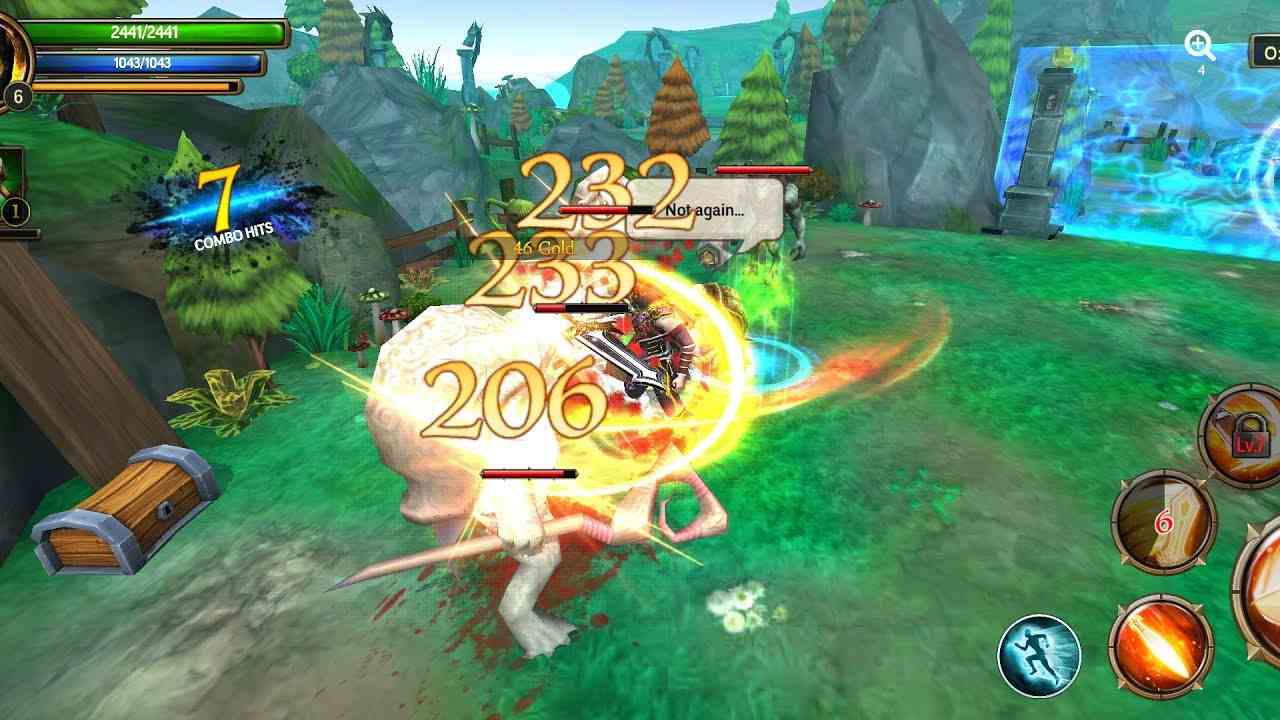 Join the dungeon exploration
Entering the dungeon world, you will play the role of a warrior and begin your adventure. You will pass through forests, hills, ice caves, and many other ruins. In each place, you need to encounter a variety of enemies from monsters to goblins, demons, magicians, and even giants. Your job is to combine the available skills to defeat them. With the victory, you will receive well-deserved bonuses for shopping and upgrading heroes. Just like that, this journey will become more and more interesting.
So how to fight? You need to learn how to control the hero through the virtual buttons on the screen. Specifically, the game provides a joystick on the left and skill buttons on the right side of the screen. Each hero has up to 4 special skills and an auxiliary skill. You need to combine them together to create an effective combat combo. Moreover, navigate the hero wisely to reach the target or dodge the attack, depending on the situation. The battles will keep you interested with a series of eye-catching skill effects.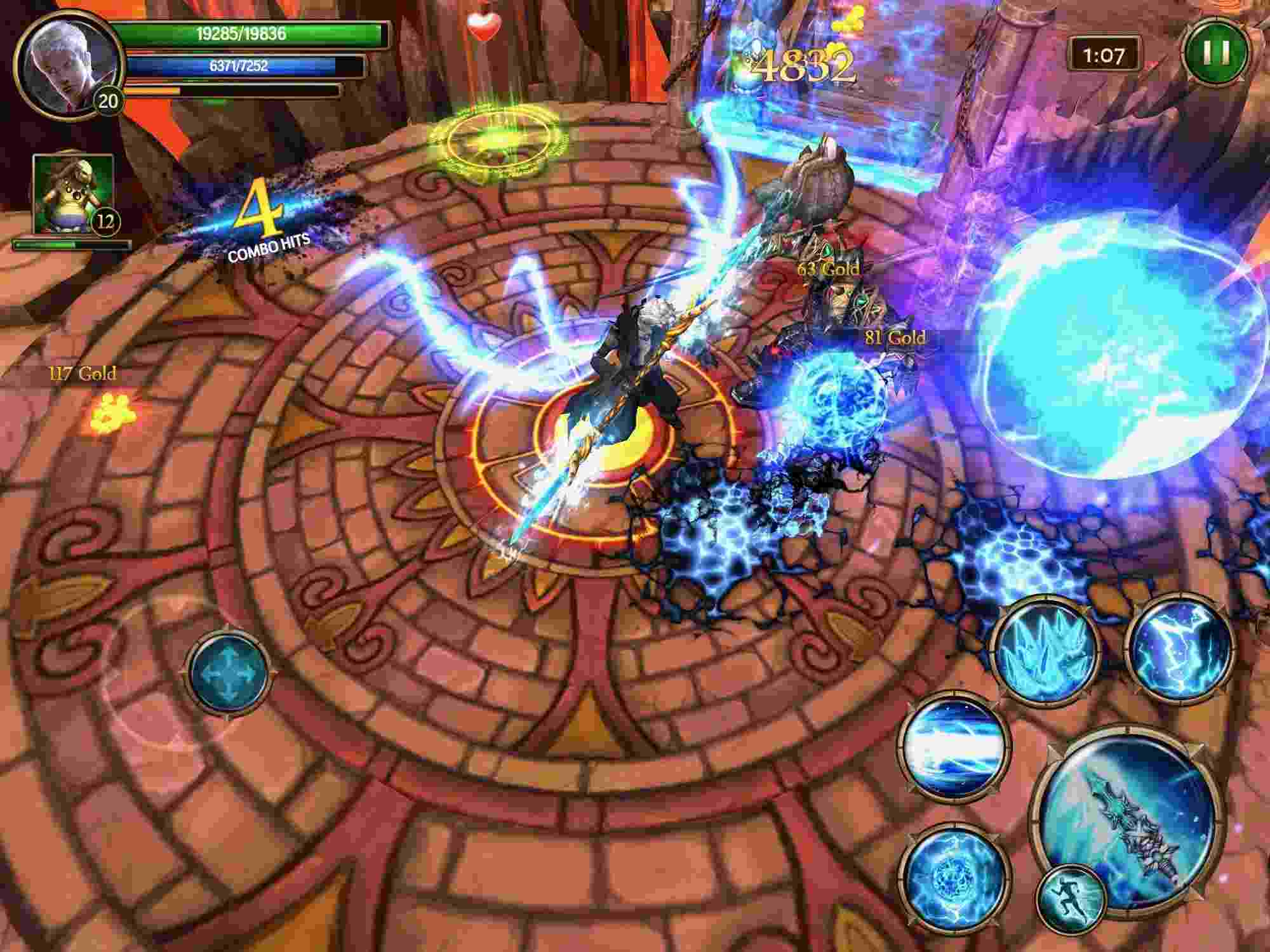 Choose your class and upgrade your hero
Dawnblade Mod offers 3 hero classes to choose from, including Blade Master, Assassin, and Archmage. Each class will carry its own strengths and unique skill sets. For example, Blade Master is a melee hero class whose preferred weapon is a large sword. Meanwhile, Assassin likes to use darts and has high flexibility and speed. Finally, Archmage is a mage hero class with the ability to deal massive magic damage. Which hero style is right for you?
Each hero will have basic attributes including HP, Damage, Energy, Defense, Speed, and more. The attribute stats of each hero are different. But you can improve these indicators according to the strategy you want. For example, you can upgrade the defense of the Archmage so that this hero's defense is more comprehensive. To upgrade, you need to collect equipment items such as capes, wings, gloves, armor, necklaces, etc. These items will be available from the reward chest after the quest is completed.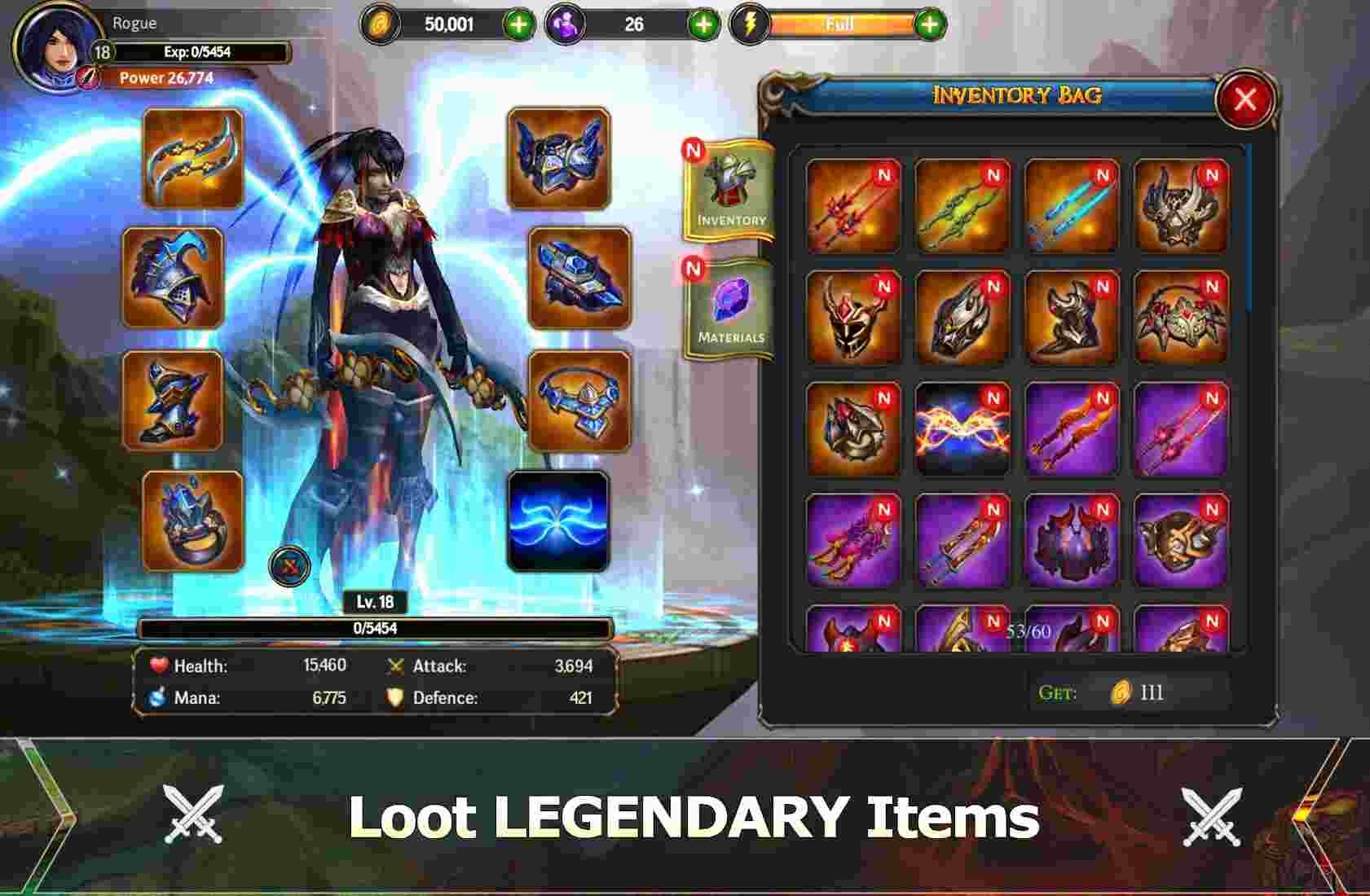 Discover events online
The game currently has two main modes, Raid and PvP. Raid mode offers over 50 dungeons to play in progress. Meanwhile, PvP is a multiplayer arena and helps you compete with other gamers. This mode will have a built-in leaderboard to classify the player system. In addition, there is a series of daily and weekly events as well as seasonal events such as Halloween. Events always come with special quests and rewards. Don't miss any chance to hunt for rewards and level up.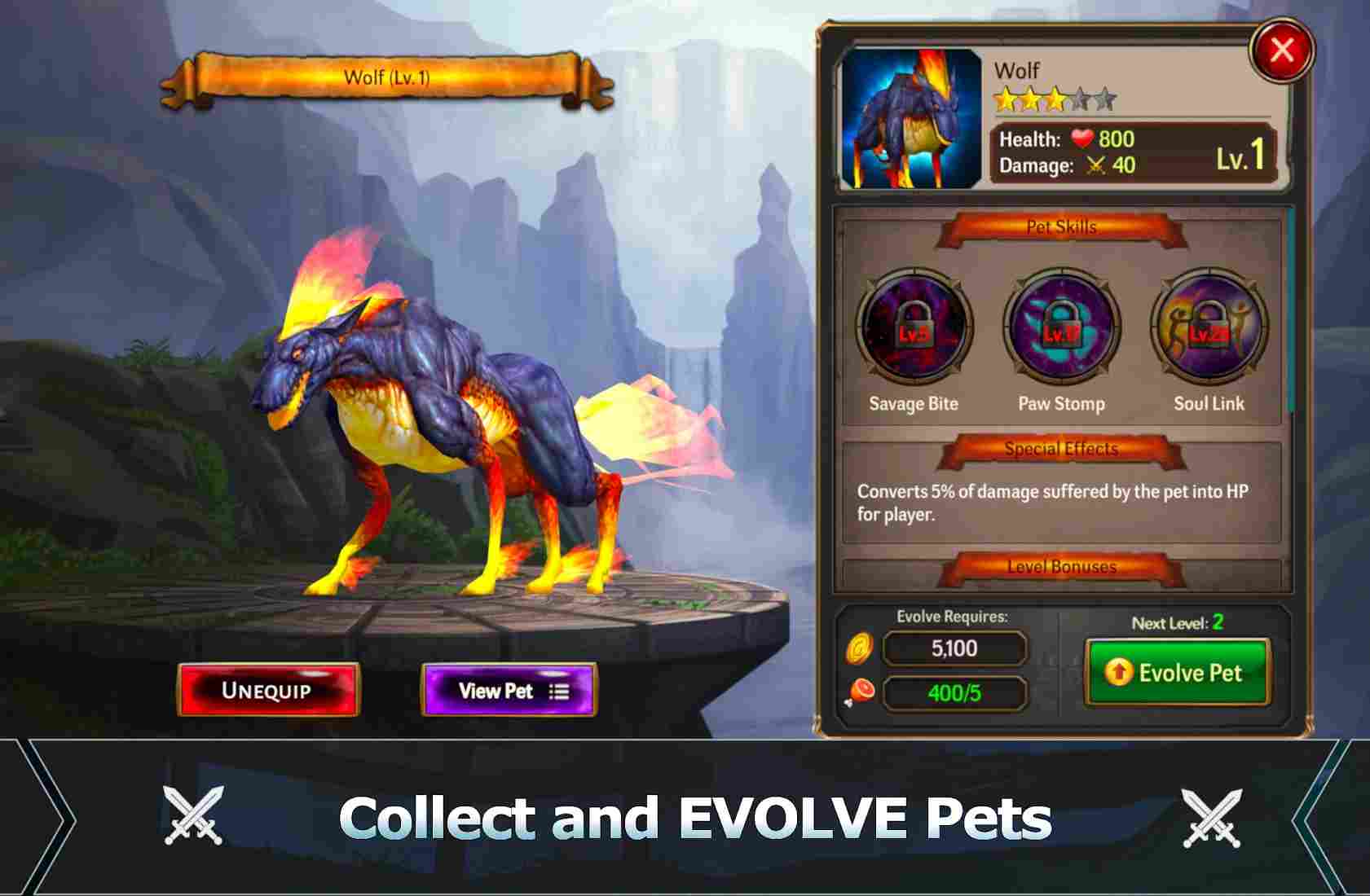 Enjoy a realistic 3D design style
This game will make you enjoy high-quality 3D graphics. The image of the heroes is carefully refined from the original appearance to the skin and equipment. Moreover, each hero will bring their own charisma and skill effects. Each skill move comes with vivid effects and sounds. That is the factor that makes the attraction of the war. In particular, the dungeon context is also designed in detail. The higher the level, the more diverse the dungeon scene.
Enjoy Dawnblade Mod and join the hero's dungeon-hunting journey. This is a great action game that you should not miss. The guillotine mechanism and high-quality 3D design make for eye-catching battles. Moreover, the hero system and well-organized equipment make the game's depth. Do not hesitate to explore these and conquer every dungeon.