If you are looking for a casual game to relax then go to Egg Finder. This game gives you hundreds of levels with cool design and simple gameplay. Your task in each level is to control an animal to overcome obstacles to the finish line. Sounds simple, doesn't it? But you will encounter dozens of difficulties when entering the game screen by yourself. A series of pitfalls await your animal along the way. You need to time it properly to get over them. Furthermore, take to heart the principles of how obstacles work. That's the only way to conquer the challenge!
Download Egg Finder – Animal obstacle challenges
Casual gameplay is always attractive to many players, and Egg Finder is no exception. This game has attracted millions of gamers worldwide and has thousands of positive reviews. So what makes it so attractive? It's a simple yet addictive gameplay that's both easy and hard and very funny. It can be said that this game is only for the most skillful and agile. The difficulty of the game from level 10 onwards will make gamers encounter a series of crazy challenges.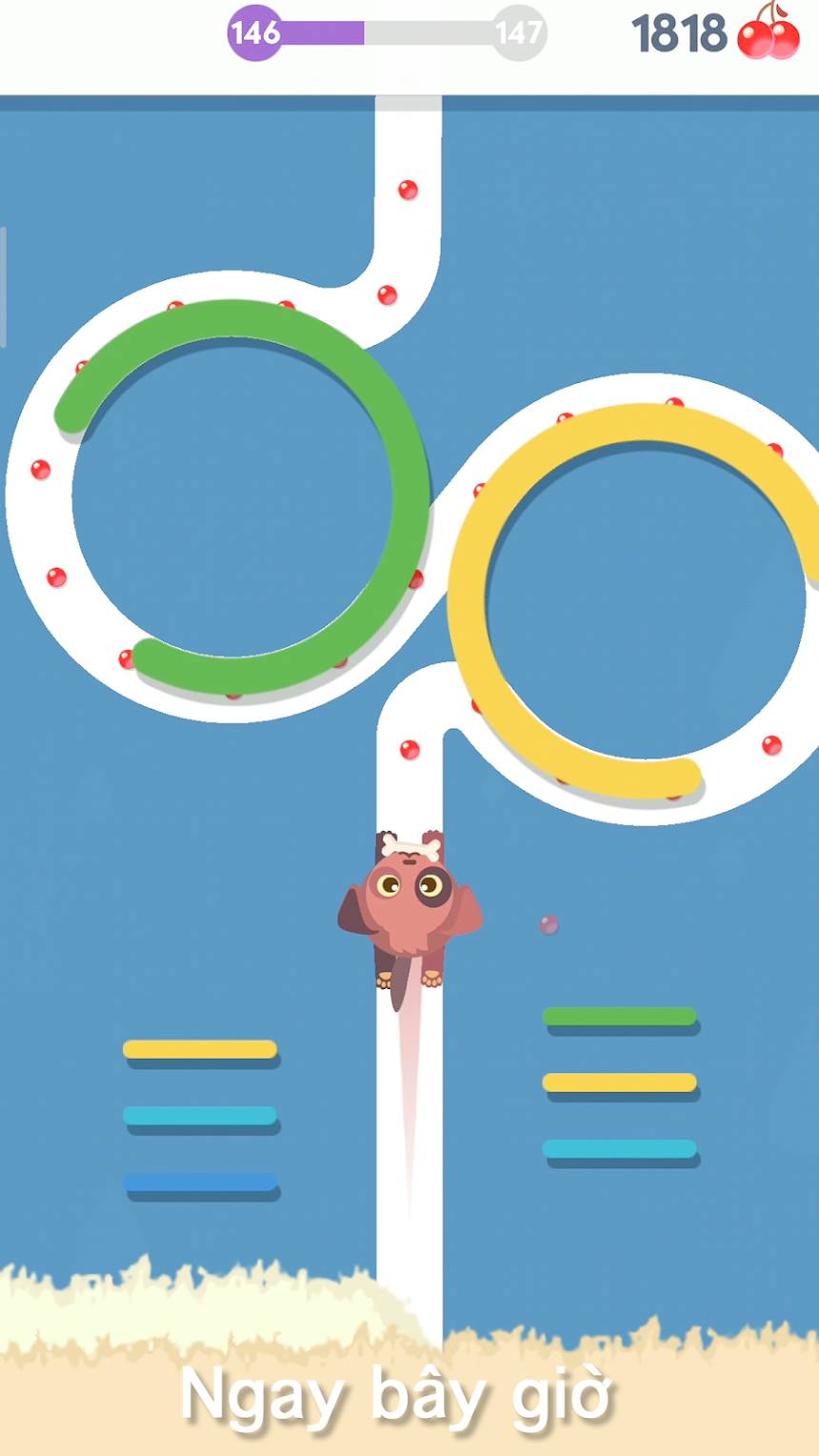 Show your ingenuity
In each level, your task is to control an animal that moves from the starting line to the finish line. During the move, the animal will collect berry red cherries to accumulate bonuses. You need to help it collect the most cherries by going as far as possible and reaching the finish line safely. The journey to the finish line is really arduous when there are dozens of obstacles and pitfalls. These can be arcs, projectiles, moving sticks, and more. They work according to certain principles. Your job is to grasp this principle to find a way to solve the challenge.
For example, arcs will move in circles with fixed orbits; the bullet machine will fire small projectiles in a certain path; the sticks will move in a circular trajectory, …Of course, they will leave some space enough for you to pass and move on. You need to find this gap and use it to conquer the challenge. The ability to adjust time and ingenuity is the key to your victory. If you collide with any traps, you have to wait a few seconds to respawn and start over from the starting line.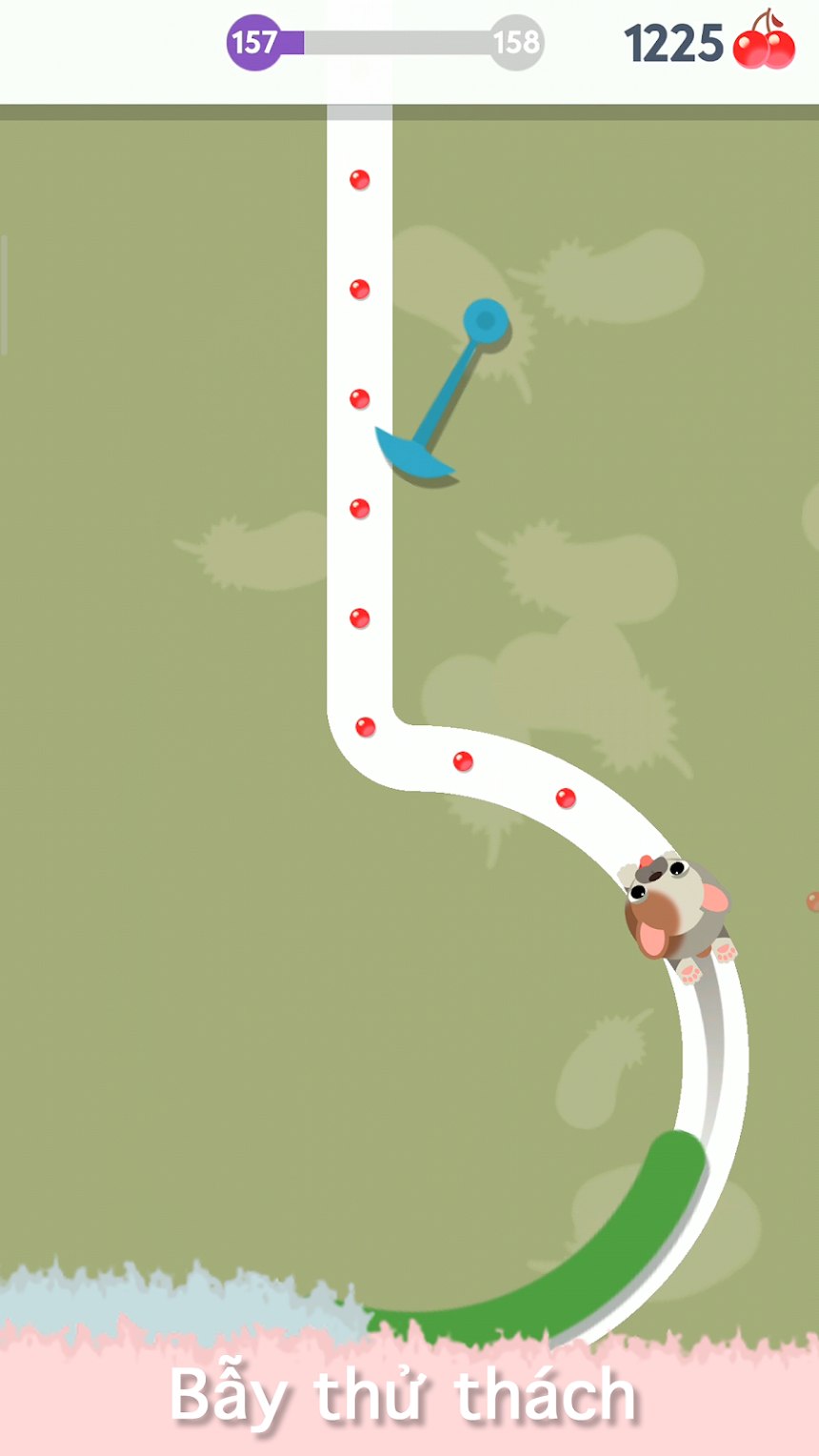 Unlock new skins
Egg Finder brings you a series of unique skins in the store. Just click on "Skin", and you will find eggs with different shapes and colors. Each egg will hatch into any animal, be it a rabbit, cat, bear, dog, mouse, elephant, bee, and more. Each animal will have its own adorable look. They will bring a new feeling to your next level. But to unlock skins, you need to accumulate cherries. One random skin unlock takes 2000 cherries.
You can also choose to watch ads to get more cherries or participate in levels and accumulate rewards. But the best way is to download the version of this game to own the VIP package. Then, you will own all the most unique skins without waiting. Skins do not affect movement, speed, or any other skills. But when there is a new animal, you will find new inspiration to enjoy the game more.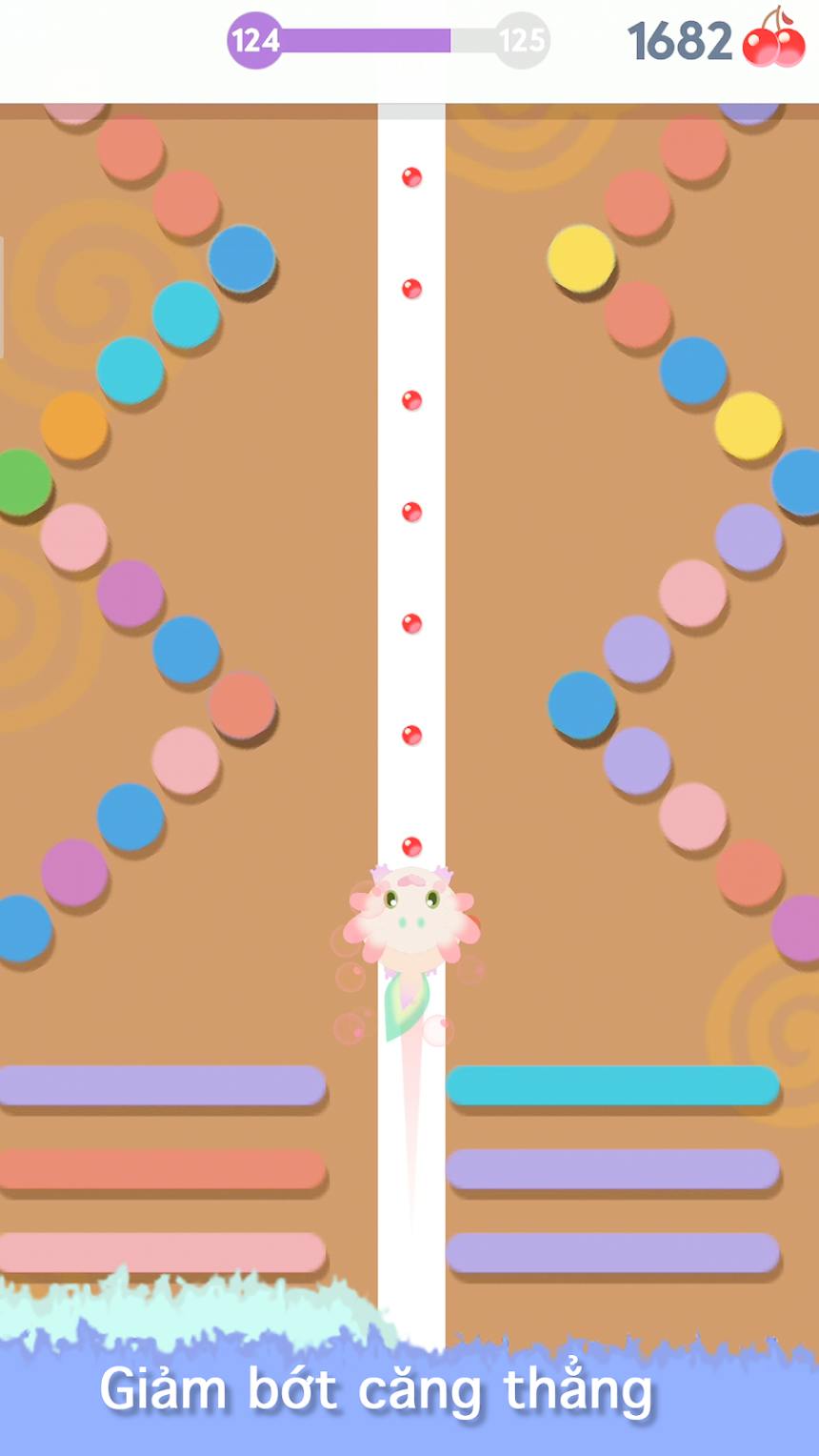 More interesting challenges
So far, this game has hundreds of levels. The level system is hierarchical from easy to complex, helping you go from getting used to discover more challenges. Each level is an exciting challenge with a series of unknown obstacles and traps. Only when setting foot on each level will the challenges be revealed. New arcs, new swings, and many other exciting challenges will make your journey difficult. But it will be challenging to test each player's dexterity.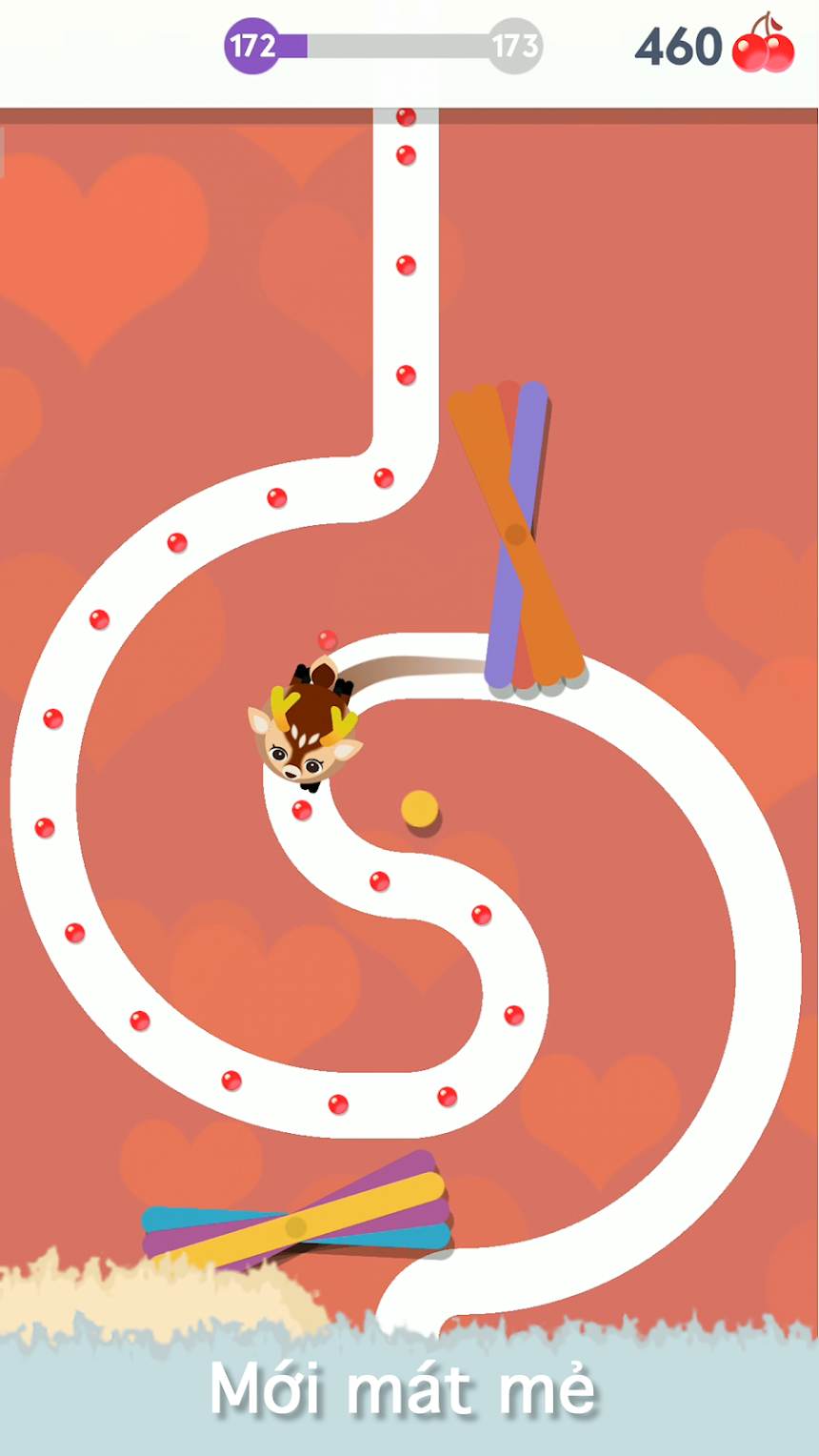 Simple but colorful design
Each game screen here is designed to be very simple. The background of the game screen is a space with gentle colors, helping to relax the eyes when playing. Besides, the challenges are designed specifically for each level. Their position, shape, and principle of operation are different at each level. Therefore, you will find a new feeling when you come to a new challenge. The pictures of the animals are also very cute. The playful background music also helps you relax.
So are you ready to start Egg Finder ? Each puzzle level here will keep you happy all day. Show your ingenuity when controlling any animal on the journey to the destination. It just takes a little ingenuity and composure to get through it all. The operation is also very simple when you just need to click – release your hand on the screen. So visit the game every time you want to find great fun and relaxation.