Legendary Heroes is an offline MOBA game that is loved by a large number of players. This game is somewhat similar to Lien Quan and many other online MOBA games. But you do not need an internet connection to play and do not compete with world gamers. Instead, the game offers epic campaigns with many levels. In each level, you will have MOBA battles with up to 3 characters in the squad. You have the right to roleplay and switch between 3 characters in the fight. Use their skills to defeat the enemy, destroy their stronghold and bring victory.
Download Legendary Heroes – MOBA gameplay with offline mode
Have you ever thought to play League of Legends offline? Legendary Heroes will let you try this feeling. Of course, this game has many differences from League of Legends and many other MOBA games. Firstly, it will work even when offline so you don't need to worry about data loss. Next, the game has a completely new character system (generals) and a character upgrade element. The system of skins, equipment, and items is also very diverse. So you can think of dozens of different upgrade strategies. Moreover, a series of quests are available waiting for you to explore.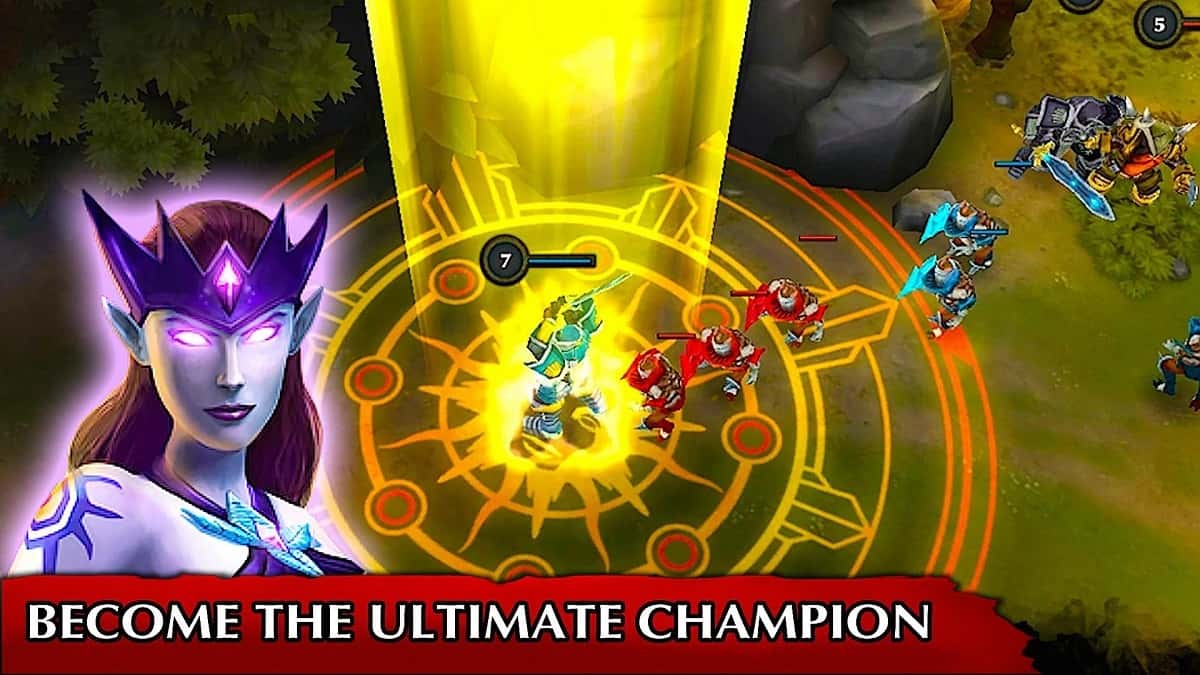 Enjoy exciting battles
This game currently has two main modes, including Quick Match and Campaign. Basically, these two modes are quite similar, but Quick Match mode is only unlocked when you are level 6 or higher. Meanwhile, the campaign mode will include many small campaigns. In each mini-campaign, the game offers a series of quests that follow a level progression. Each mission will have different requirements. You need to complete quests to unlock new challenges and access the new campaign.
In each mission, you will have MOBA battles. Before starting, you need to choose 3 heroes to form a squad. The choice of hero will affect the battle plan. Therefore, you need to consider the advantages of the characters before choosing someone to join the squad. In the battle, gamers have the right to switch control between characters. From there, you will have the opportunity to explore and test each person's skill set. The goal is to destroy the strongholds (turrets) on the enemy map, defend yours and win. With the win, you will receive a well-deserved reward.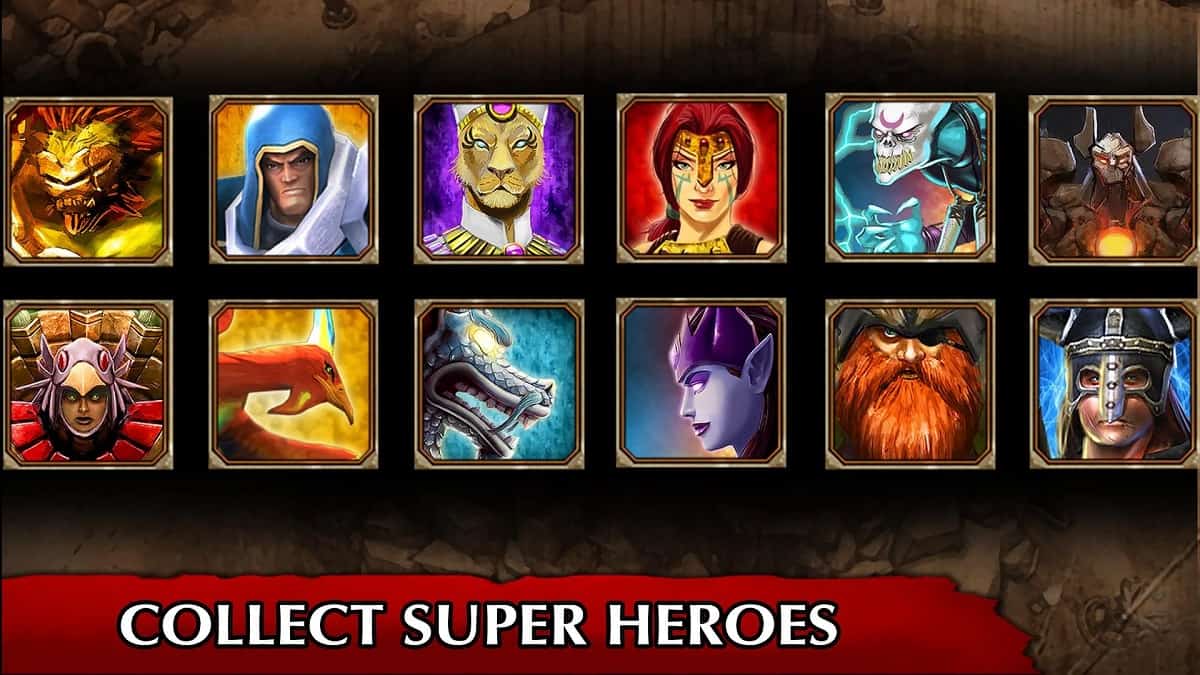 Explore the hero collection
Legendary Heroes brings a super diverse collection of heroes. The hero system is divided into several systems and each system has its own advantages. Besides, each hero will have its own characteristics in terms of appearance, attribute stats, and skill sets. Attribute stats will show the character's HP, damage, defense, speed, and more. Meanwhile, each character will have a set of 4 skills. In the fight, you need to combine skills together to create effective combos.
Unlike many other MOBA games, this game has an element of upgrading. Accordingly, you have the right to improve the strength of each character in different ways. For example, you can collect many character cards to improve your level stats. Or you can shop for equipment like shoes, spellbooks, potions, armor, and more. Each item in the game has a certain meaning. Your job is to choose the appropriate items for each character in the squad.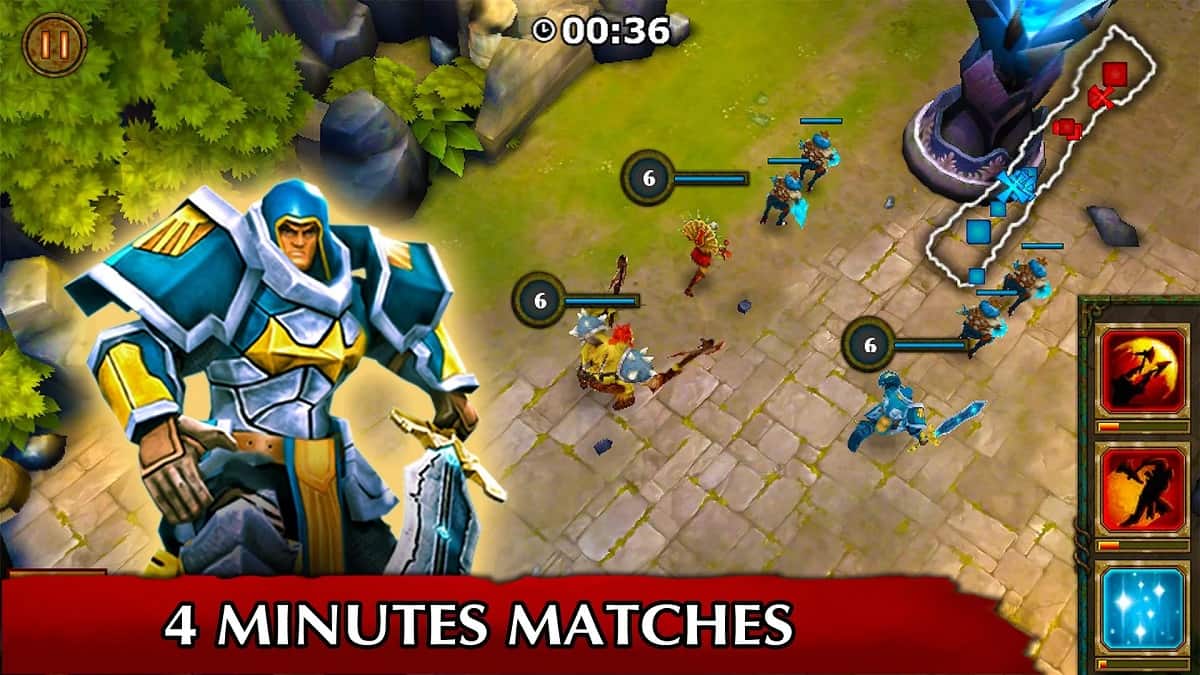 Simple controls
Compared to Alliance or many similar MOBA games, this game has simpler controls. Instead of using virtual keys, you will click on the corresponding skill boxes in the right corner of the screen. Each box corresponds to a character's skill. By combining multiple tiles, you will create powerful battle combos. Besides, moving is also quite convenient through the joystick on the left side of the screen. The battlefield map is also more minimalist when there is no forest area or riverbank.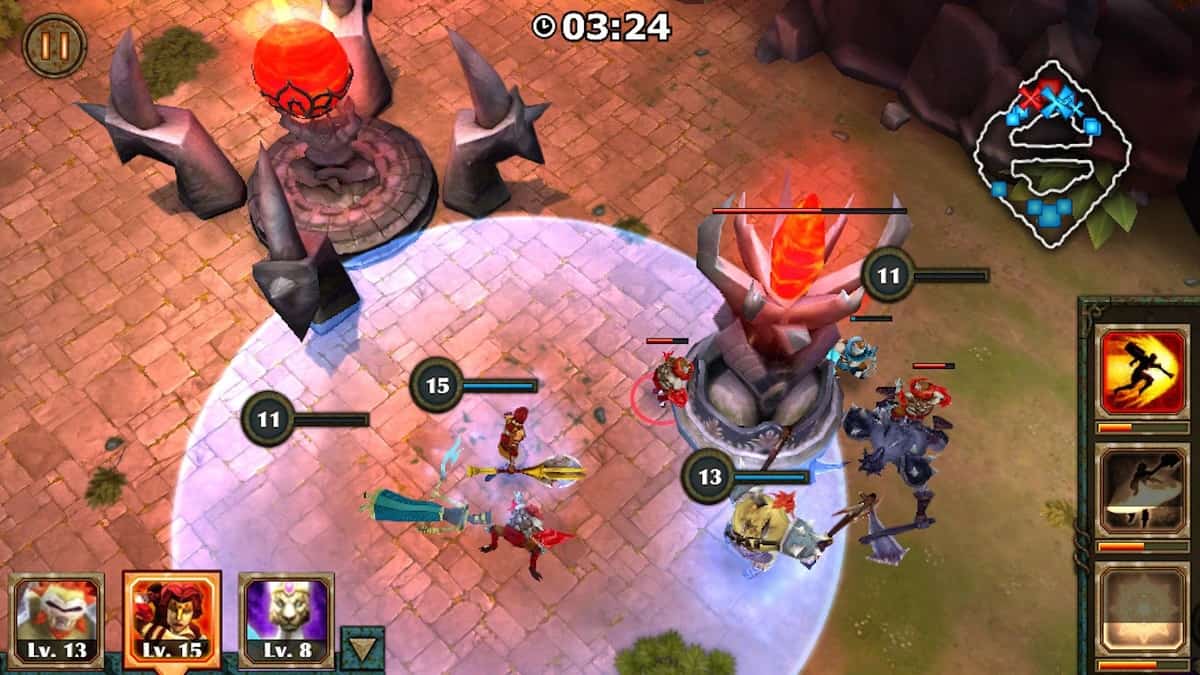 Classic and sophisticated 3D design
The game is carefully built on 3D graphics. However, compared to current MOBA games, the graphics quality of this game is far behind. Although the character system is diverse, it is classic and lacks vividness. The movements are also not too smooth, creating an uncomfortable feeling when controlling the character. But in return, the eye-catching skill effects will make you excited. Moreover, if you like antique character styles, this is an interesting choice.
MOD Feature of Legendary Heroes
MOD Menu
Unlimited money and gems
unlock all characters
max level
free shopping
If you like Legendary Heroes, do not hesitate to download the game to your phone. This game will bring you exciting offline MOBA battles. Choose a character that suits your taste and role-play them in the battle. At the same time, create unique skill combos from each hero's skill set. There are no online opponents but there are hundreds of other enemies waiting for you on missions. Get ready for the most epic confrontation.