Mini Football is a football game remade from the actual soccer gameplay. The football matches here will make you feel happy all day. Not too focused on reality, but the gameplay of the game is still very close to real life. Moreover, with a 3D chibi design style, the game brings humor into football. It also has a variety of modes and tournaments for you to enjoy playing sports. You can choose to compete against the AI ​​or pair up with someone and compete. Your achievements will affect your online promotion score. Make an effort to climb to a higher position!
Download Mini Football – Fun chibi football style
Is realistic soccer gameplay stressing you out? Mini Football will make you think again. This game has reformed football in a new style, thereby providing an unprecedented feeling of playing. Do you think will play ball with funny chibi players? They will be in this game and become part of your team. Moreover, each player has his own profile. You can collect player cards, upgrade and create the squad as you like. Everything looks quite simple but detailed and close to reality.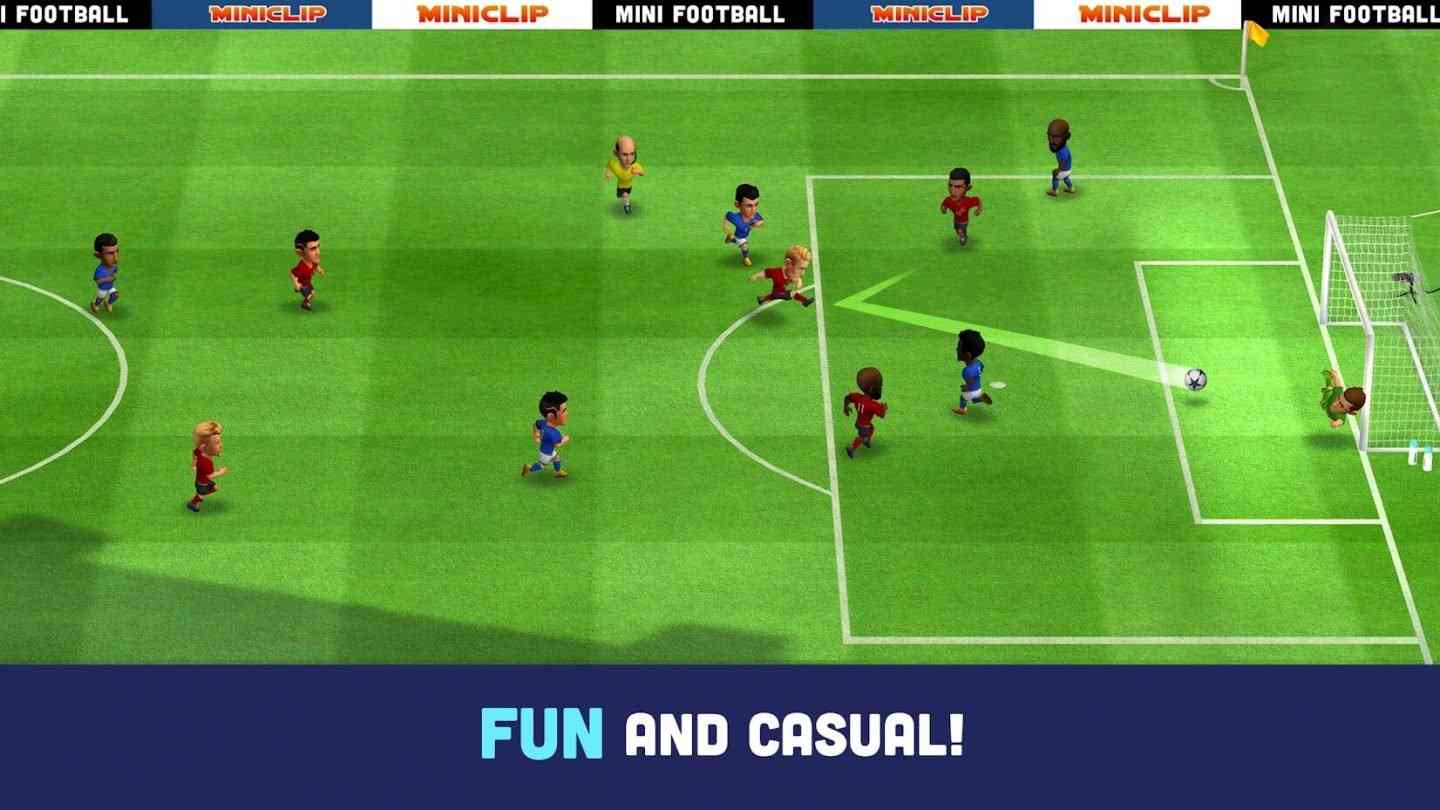 Design your team
To enter the game, you have to pass a basic training course. You will then be instructed to form the team, arrange the players, and lead them to the field. Basically, a football squad needs 11 players with different positions from goalkeeper to midfielder, central defender, and striker. In each position, you have the right to choose a certain player depending on your strategy. Each player will have their own strengths. Your job is to maximize their strengths to bring victory in the matches.
Besides arranging the squad, you have many other tasks at the club level. Specifically, you can design jerseys and customize players with pants, jerseys, shoes, and more. There are dozens of skins and over 30 soccer kits in the store. Plus, you'll find socks, boots, shorts, and tons of other options. Combine them together to personalize your favorite football team. Especially, save money to buy the most unique balls. And don't forget to name your own team.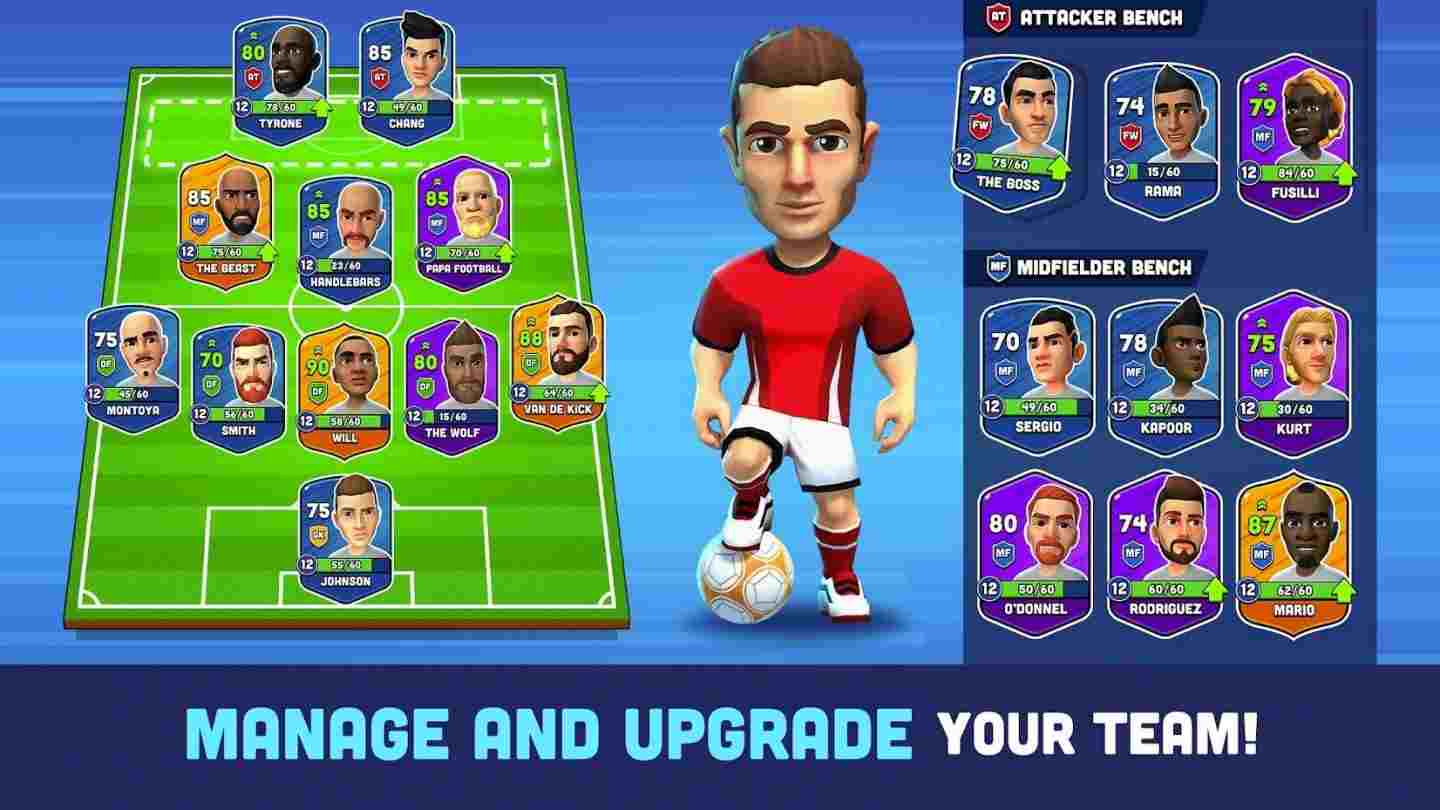 Play the ball the way you want
After setting up the team, you can immediately join a match in Mini Football. Entering the football field, you have full control over the players through virtual buttons on the screen. Specifically, there are two situations that occur during the game. In the first situation, your player is the one holding the ball. At that time, three options appear including Pass, Sprint, and Shoot. In the second situation, you have to chase the ball from the opponent's feet. At this point, the three options will be Sprint, Switch, and Slide.
Thus, your job is to combine these virtual buttons to play ball. If you are holding the ball, you have the right to pass it to a teammate or shoot the ball into the goal. If you are lucky, your shot will bring a great goal for the team. In a situation where there is no ball, try to get the ball back from your opponent. You can perform certain tricks or simply wait for the opponent to pass the wrong ball. Play the way you want and win with skill and strategy. There are no limits here, it's up to you to decide to your advantage.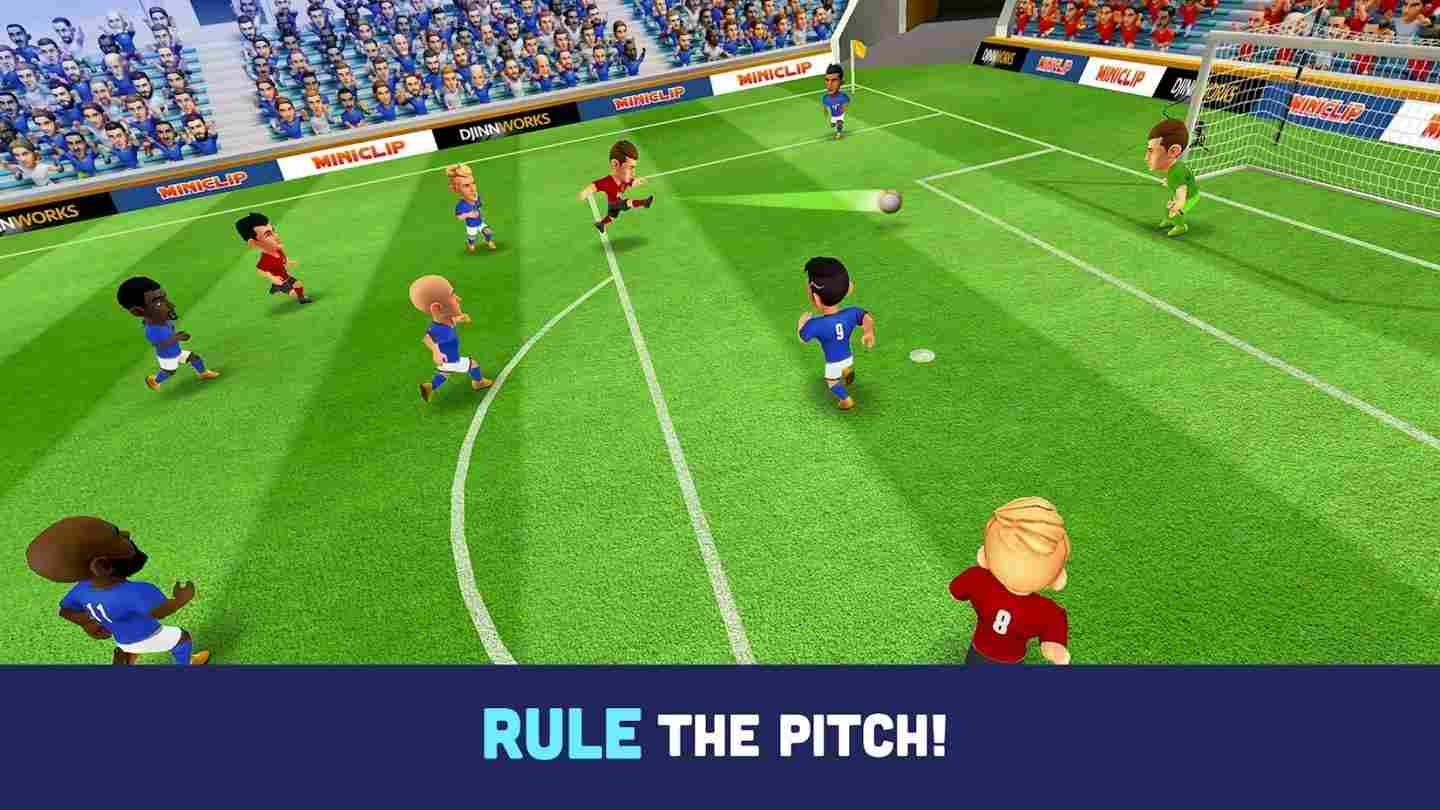 Discover events and tournaments
The game will keep you busy every day with a dense mission system. Besides the training mode, this game also has a series of tournaments from the Brass League to the All-Stars League. In each tournament, you will have the opportunity to meet and compete with opponents online. At the same time, you have the right to co-op with friends to form a clan and build a brand together. In addition, a series of online events are held regularly. Don't miss any chance to win rewards and level up.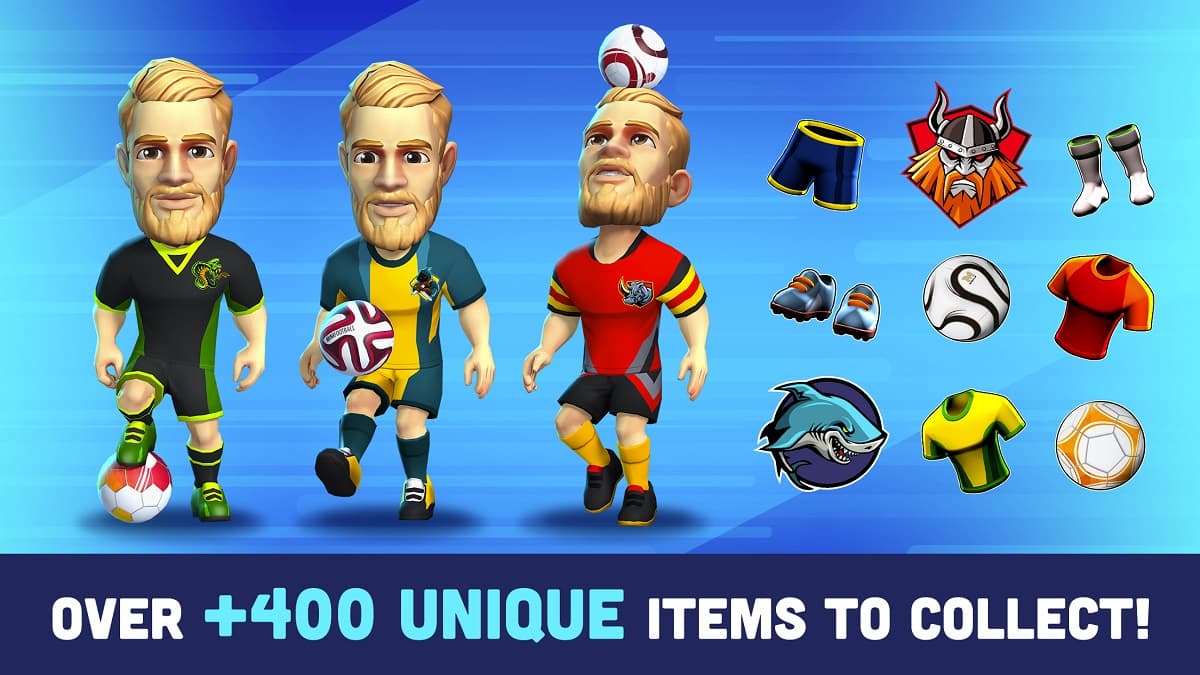 Colorful 3D chibi design
This game will make you think differently about football. With a fun chibi design style, football in the game becomes closer to every gamer. Besides, all images are carefully designed in 3D. The player system is carefully refined from appearance to movement and leveling system. Moreover, the football field and the stand area are equally authentic. Spectator effects, cheers, and background music also contribute to your experience.
MOD Feature of Mini Football
Mod Menu
Unlimited money gems
free shopping
With the aforementioned highlights, Mini Football should be on your phone. This game will make you fall in love with its super fun mini-soccer style. You will find here chibi soccer matches like never before. This is also an opportunity to compete with online gamers around the world. Take this opportunity to promote your style of play.