Welcome to Monster Super League – an engaging adventure role-playing game. In the game, you will accompany the monster masters on a mission to collect Astromon and restore human peace. This gameplay is quite similar to the legendary Pokemon Go game. But instead of Pokemon, you will catch Astromon – variant monsters with three evolutionary forms. You need the strongest monsters to collect new monsters and conquer the adventure through many different lands. Furthermore, upgrade your Astromon team to gain an advantage in battles.
Download Monster Super League – Adventure in Astromon world
The game world takes place in a fantasy land called Latecia. This place is falling into chaos due to the war between the two forces of Order and Chaos. The Chaos forces coming from the darkness grew stronger and stronger, causing an imbalance in the world. So the Order is in need of your power to save humanity from chaos. This is a long battle with many missions and challenges. To conquer it, you need the power of Astromon lurking across the continent of Latecia. Now it's time to track them down to bring back to your team. Many interesting challenges are waiting for you on this journey.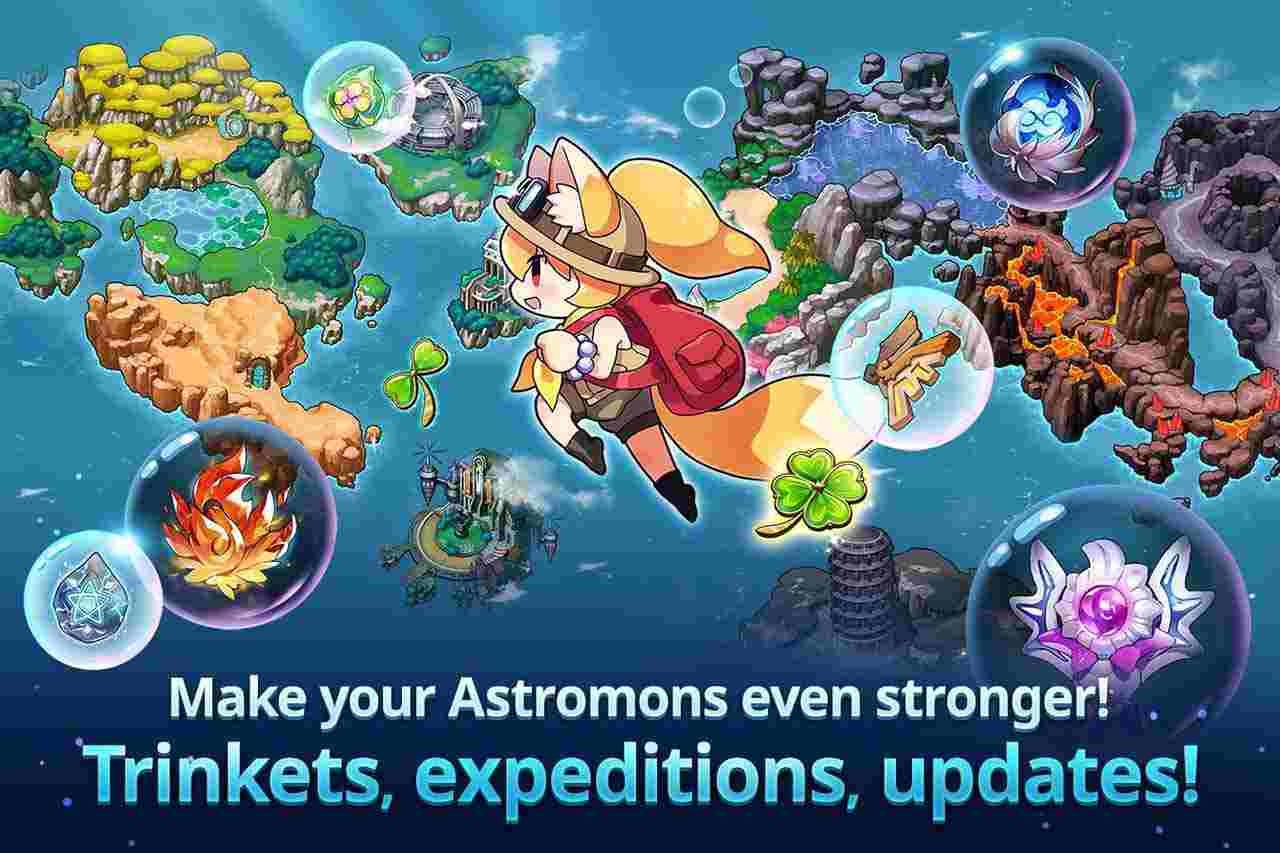 Collect Astromon into the squad
So your main task in the game is to collect Astromons and recruit them into the squad. There are many ways to do this, such as using Astrochips, gacha, gold coins, energy, and more. If you use gacha, you will have a chance to own an Astromon egg. You can then use the incubator to evolve Astromon into a real creature. In addition, the story mode missions also let you unlock Astromon and capture them through the wars. The ability to catch Astromon will depend on the rarity of each creature.
Accordingly, the Astromon system is classified from common to rare, from 1 star to 5 stars, respectively. The rarer the creature, the harder it is to find, but it gives you many benefits. Besides, the journey to find Astromon will be associated with the process of discovering other content. The fantasy world of Latecia appears before your eyes with countless mysteries waiting for you to decipher. Don't worry if you don't know where to start. An NPC character called Seira will guide you through quests and explore the world.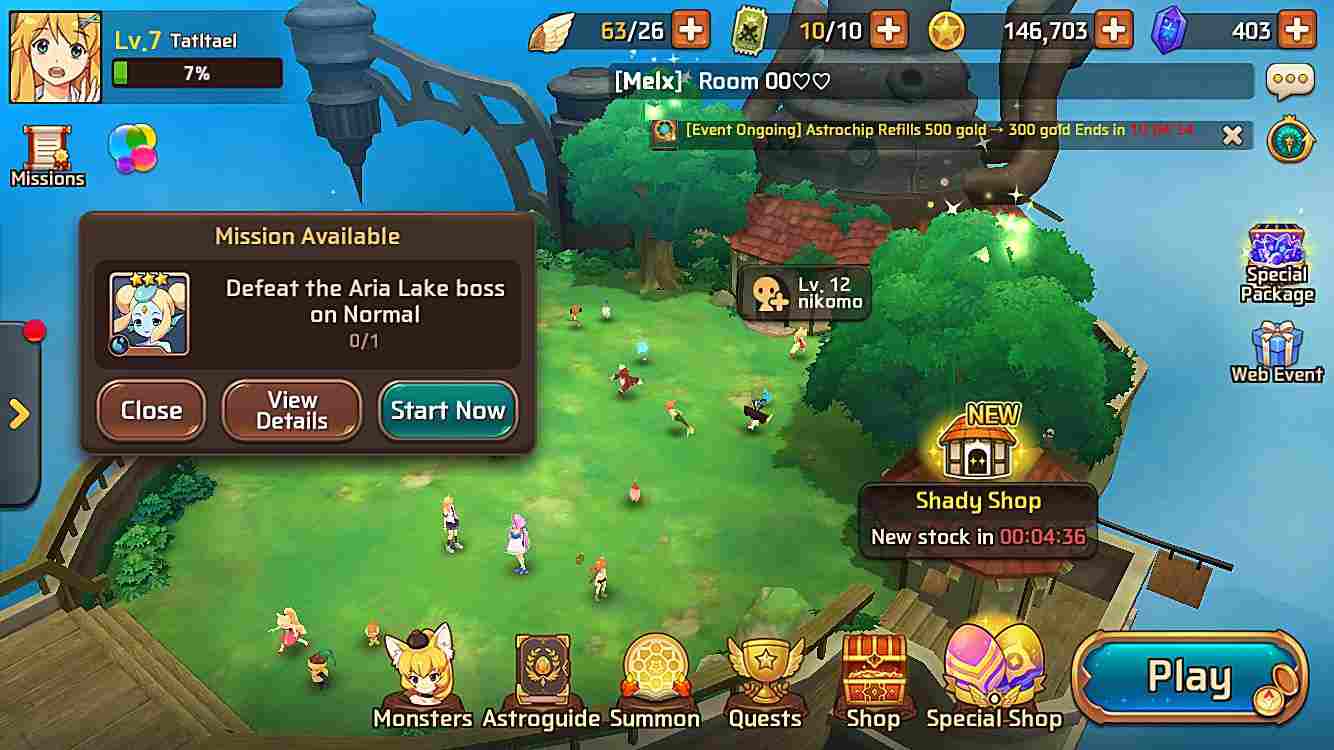 Join exciting battles
Of course, battles are an indispensable spice in Monster Super League. This game will bring missions that require you to fight to collect and upgrade your Astromon. You can find them in story mode or PvP mode. Story mode offers missions that follow a chronological progression and range from easy to difficult. Through it, you will upgrade Astromons and monster masters to conquer many challenges through the chapters.
Meanwhile, PvP mode allows you to co-op and compete with friends online. You can join a guild with other masters. After that, everyone can compete together against the Titan forces that are landing on earth. At the same time, you can join the clan against other clan groups. It's your chance to meet the top monster masters. Winning also brings many attractive rewards with promotion points. The battles are also a great inspiration with a series of exciting effects and top-notch strategy elements.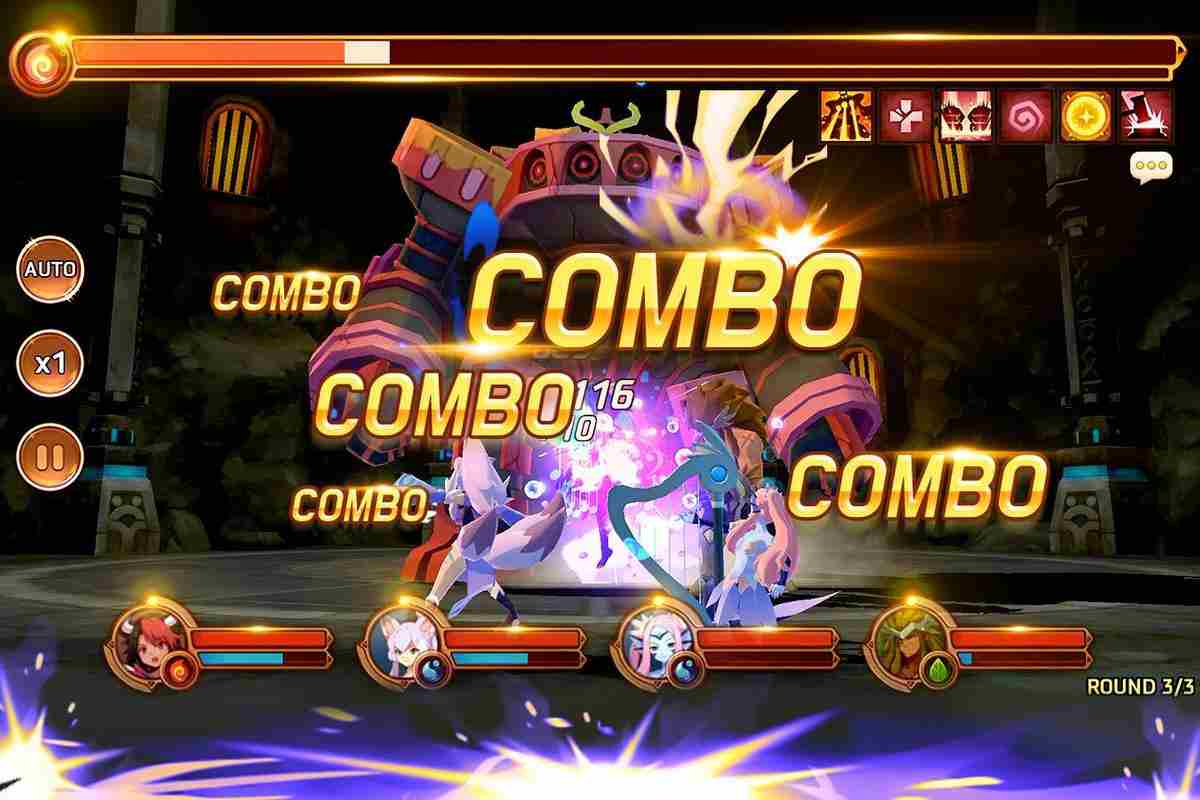 Upgrade your Astromon
The upgrade element is indispensable in role-playing games. In this game, what you need to upgrade is the Astromon system in your party. Each monster will bring unique attributes such as HP, attack, defense, healing ability, support ability, critical rate, etc. At the same time, each creature will have its own set of skills with effects. impressive response. You need to spend money and energy to upgrade them, thereby improving attributes and unlocking new skills. Thereby, you will have more advantages in every arena.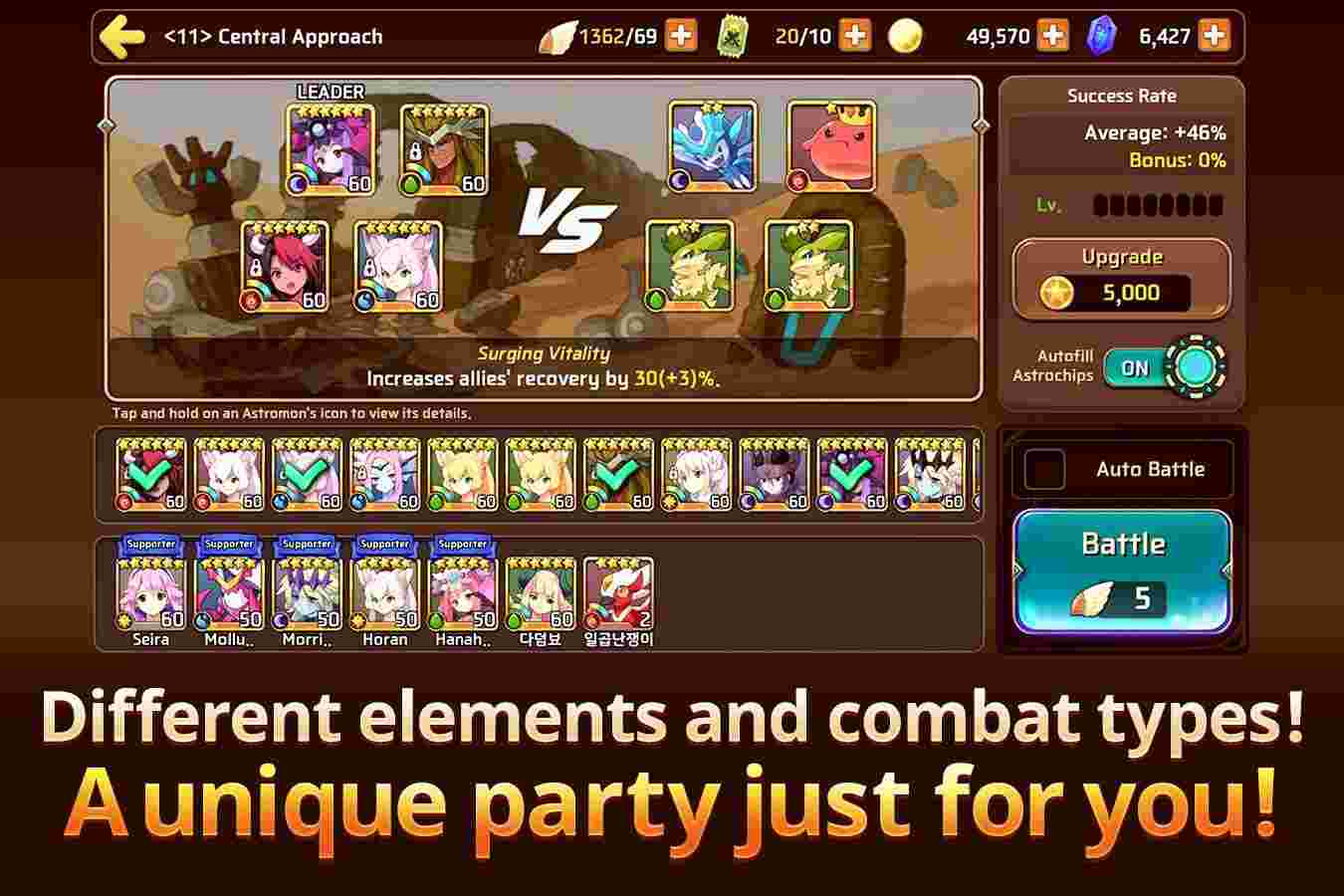 The beautiful 3D fantasy world
This game is a beautiful fantasy world designed with 3D graphics. Thanks to that, it brings a vivid experience space right on the phone screen. Character images, monsters, and many other details all have a unique anime style. Thanks to that, this game becomes friendly to all players, including children. The skill effects from Astromon are equally vivid. That is the element that makes every battle attractive.
MOD Feature of Monster Super League
MOD Menu
Unlimited money
Unlimited gems
Now is the time to join your journey in Monster Super League. This game will make you fall in love with the endless role-playing adventure. You will have the opportunity to meet top masters and discover the unique Astromon system. Each Astromon brings its own beauty and skills, making up the diversity of the magical fantasy world. Explore it and conquer the most exciting challenges in your journey.