Offroad Simulator Online is one of the best off-road racing games on mobile. This game has many game modes, including multiplayer mode, which allows you to race with your friends online. In other words, you are no longer alone on the track as always. Now you have to show your skills and bravery while driving bulky 4×4 or 8×8 cars. Of course, you need to conquer the missions and checkpoints before the opponent. With the victory, you will get great rewards for unlocking and upgrading vehicles. Don't hesitate to join your race now!
Download Offroad Simulator Online – Offroad simulator with 3D design
What's better than off-road racing with friends? Offroad Simulator Online is the place for you to enjoy it. This game is carefully built from gameplay to images. As a result, you will find here the most realistic and exciting racing experience. Entering the game, you can team up with friends and participate in available quests. Not only driving, but you also have to compete over the terrain with rivals to prove your bravery. Moreover, an epic 3D world is also waiting for you to explore.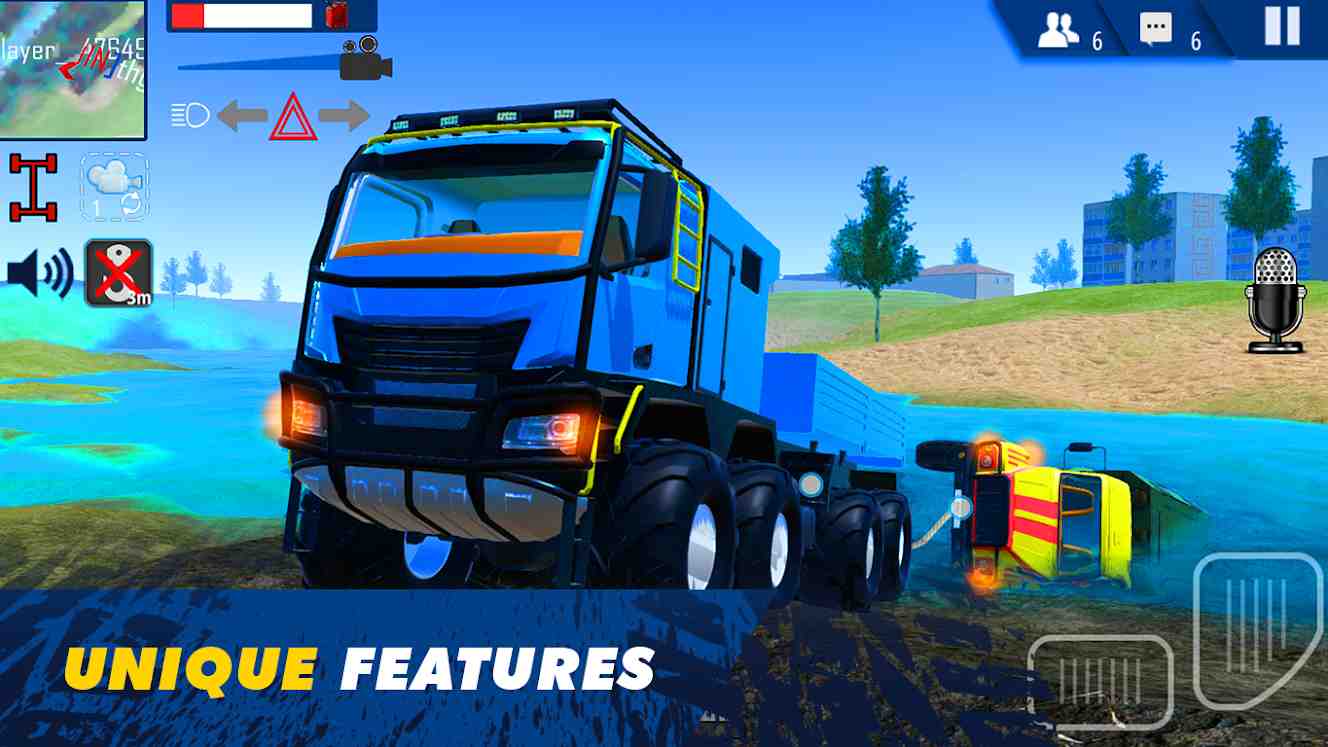 Drive and complete missions
Joining the game, you will start by choosing a vehicle and choosing a mode. Currently, this game has a single mode, called Free Riding. This mode allows you to race freely and compete against many people. The missions will be gradually revealed as your driving progress. The most common tasks are collecting checkpoints and transporting goods. To collect checkpoints, you just have to drive to the required point. But to ship goods, you need to go through more stages. Specifically, you will have to pick up, transport, and deliver the goods to the specified place.
Of course, you will get a bonus after the task is completed. To do every task well, practice regularly to master all driving maneuvers. Basically, the off-road vehicle controller has only 3 main operations. Firstly, you will navigate the car with two left and right arrows. Second, you need to use the brake and accelerator to control the vehicle's speed. The game also integrates mini-maps, cameras, microphones, and some other features. Combine them together and drive the way you want.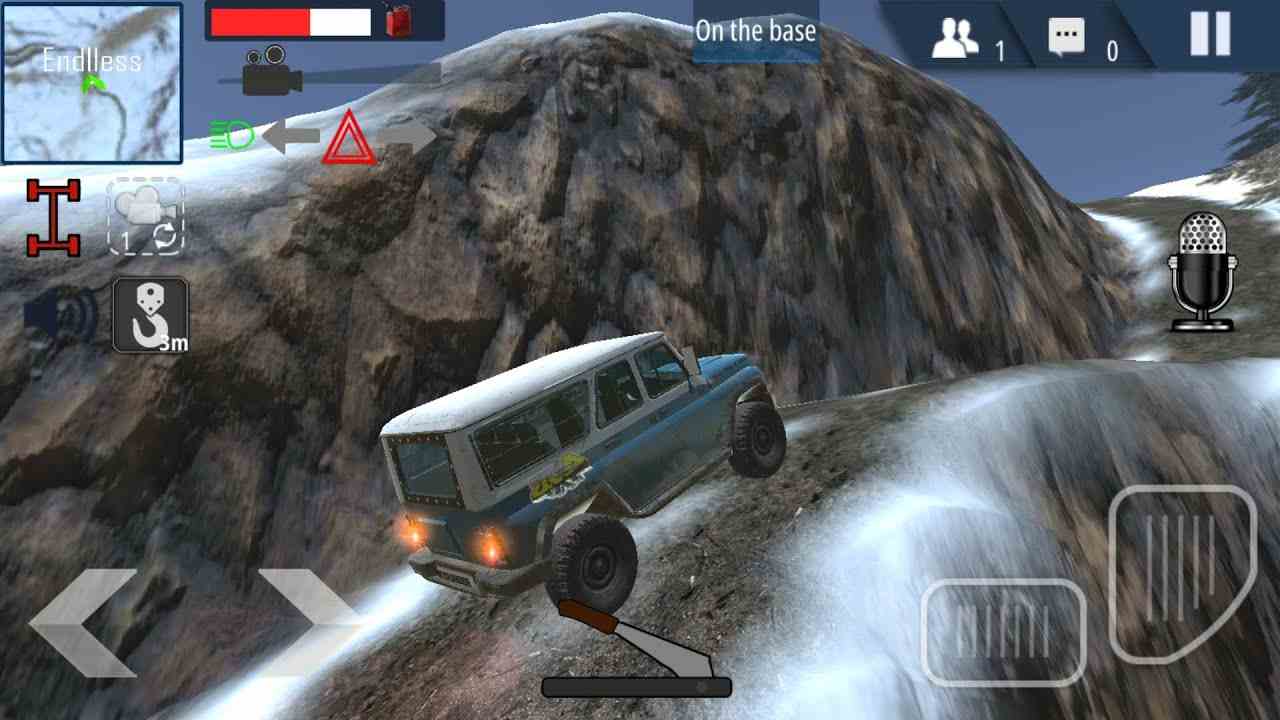 Race with friends online
Offroad Simulator Online is a multiplayer racing game. So you will have the opportunity to meet and socialize with friends online. Specifically, this game allows you to join or make a room with up to 9 other players. Each player has the right to choose their own car and racing style. All players will join together on the same map and have a common quest system. The goal of each person is to complete the task before the others. Your achievements will affect your online ranking.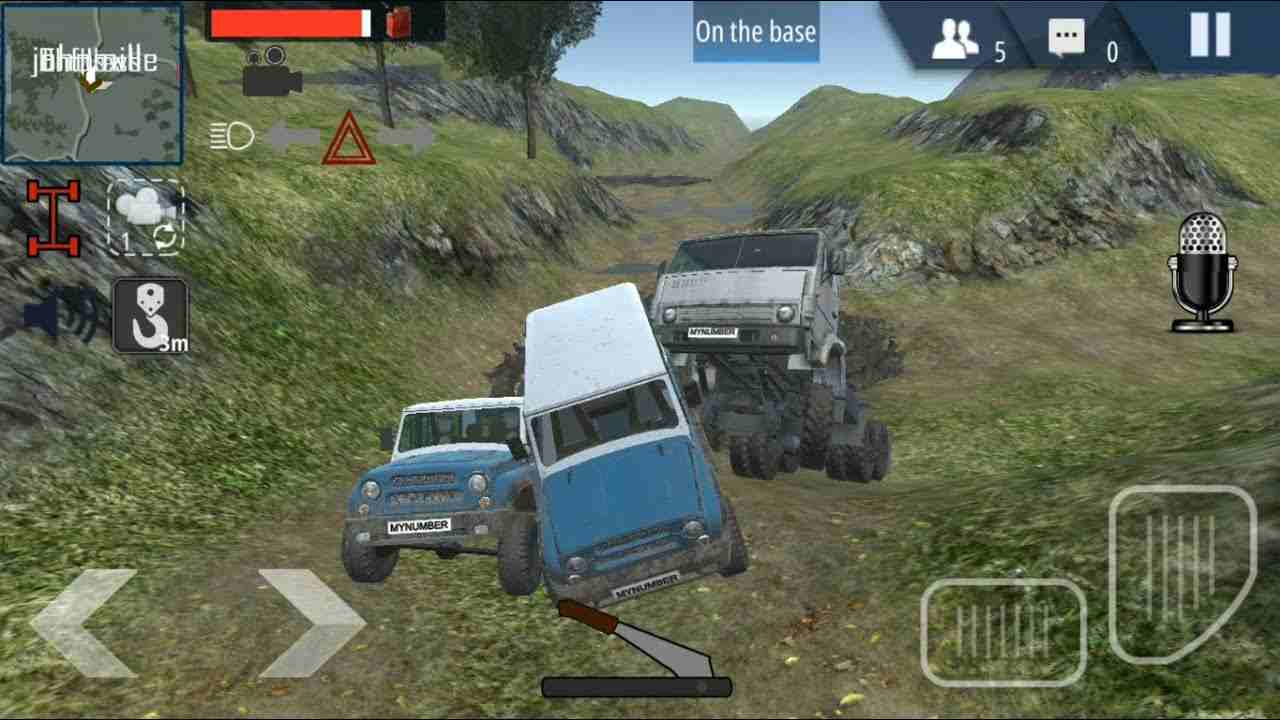 Upgrade and customize your car
This game will not disappoint you with its extreme off-road vehicle system. There are dozens of vehicles from cars, race cars, and sports cars to trucks, trailers, and more. Each type of vehicle will have its own characteristics from appearance to the engine. Therefore, you should choose the right vehicle for each task. If you want to cross the terrain quickly, you should choose compact cars with good speed. But to transport a lot of goods long distances, trailers or large trucks will be more suitable.
Besides, don't forget to customize the car the way you want. This game brings a lot of cool things to your garage. You can customize your car with new paint colors, bigger wheels, add lights, stickers, tattoos, and more. In particular, you have the right to upgrade the vehicle's attributes from speed to balance, controllability, and braking… The balance between attributes will help your car overcome the terrain better. But if you prefer speed, don't be afraid to upgrade speed instead of balance.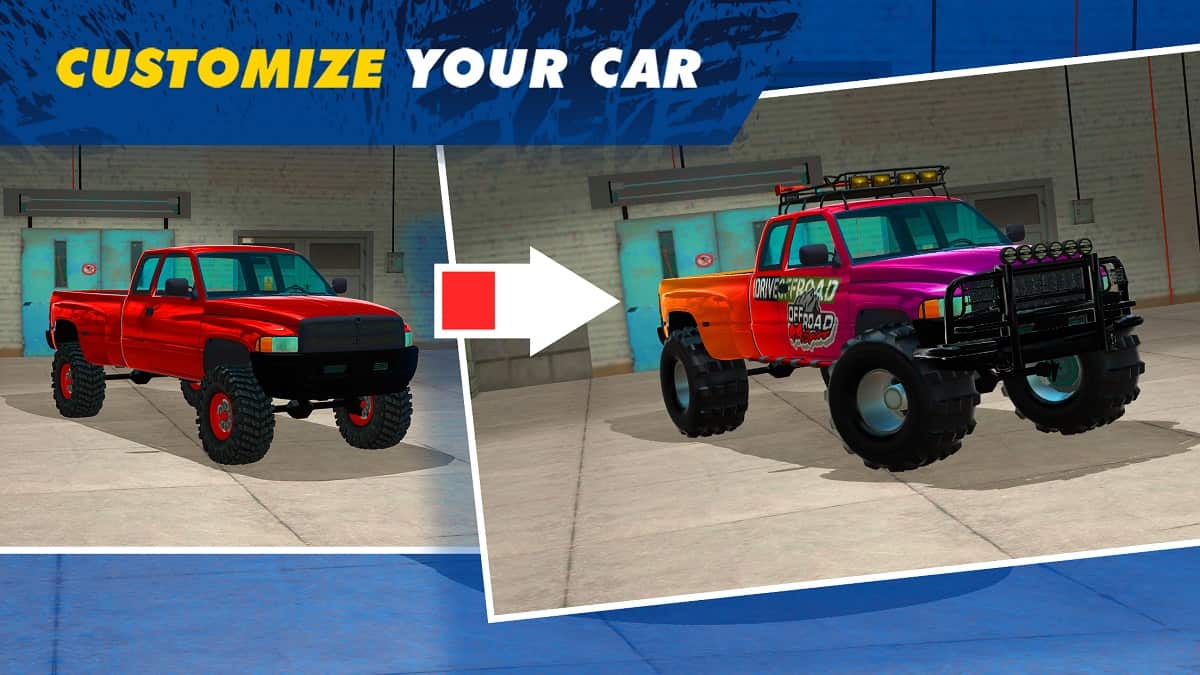 Realistic, detailed 3D terrain world
The driving space is a huge open world designed with 3D graphics. It includes many different areas from plains to hills, valleys, rivers, etc. The variety of terrain offers an engaging racing experience. In particular, you will feel the vibration of the car every time you go through rough terrain. Plus, there is no built-in background music in this game. So you can clearly hear the engine sound every time the wheels roll on the ground.
Offroad Simulator Online will make you excited with the realistic off-road racing gameplay. There is nothing to complain about this game when everything is done quite well. It offers many interesting missions and multiplayer modes. Moreover, there are dozens of genuine off-road vehicle models with detailed customization systems. Do not hesitate to explore these in your experience.